Xtar 18650 3100 mAh (Black)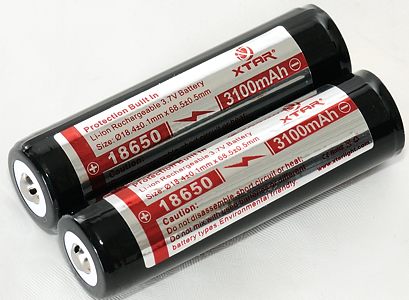 Official specifications:
XTAR 18650 3100mAh Protection Li-ion battery
Voltage::3.7V
Net Weight: 46g
Size: ø18.4±0.1mm x 68.5±0.5mm
Battery Capacity:3100mAh
Cell: Panasoinc lithium cell inside



The cell used can be discharged down to 2.5 volt, in my test I only discharges to 2.8 volt, i.e. I do not measure the full capacity. But then, not all lights will be able to use the full capacity.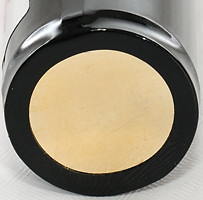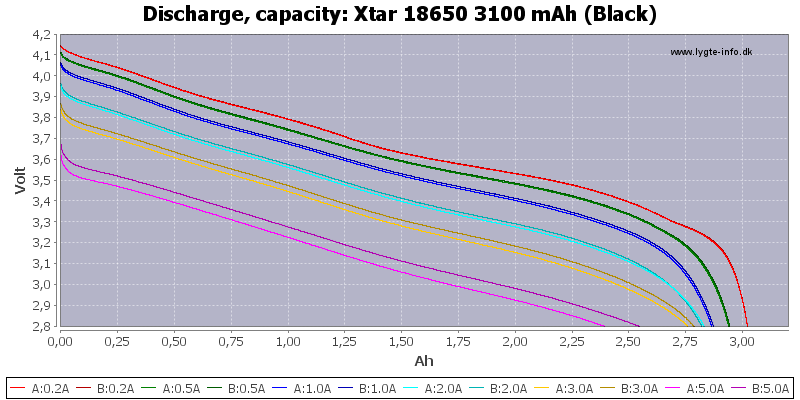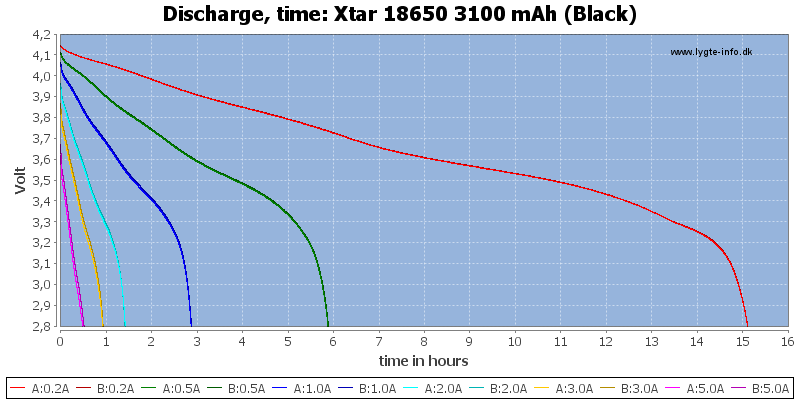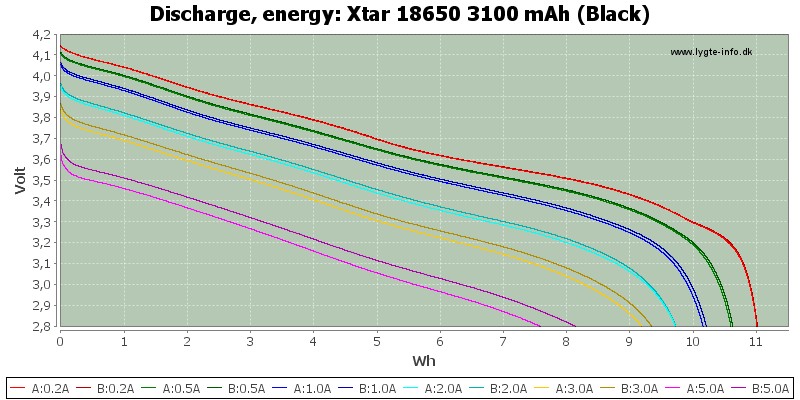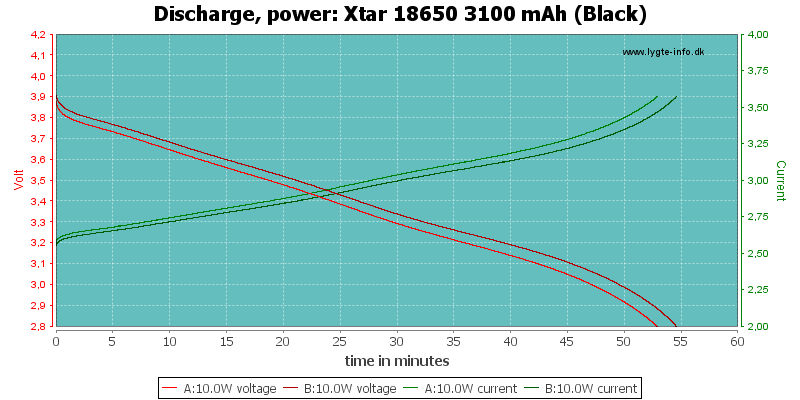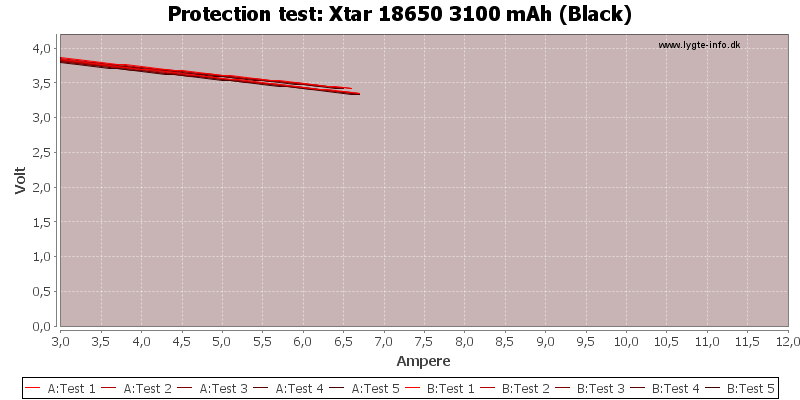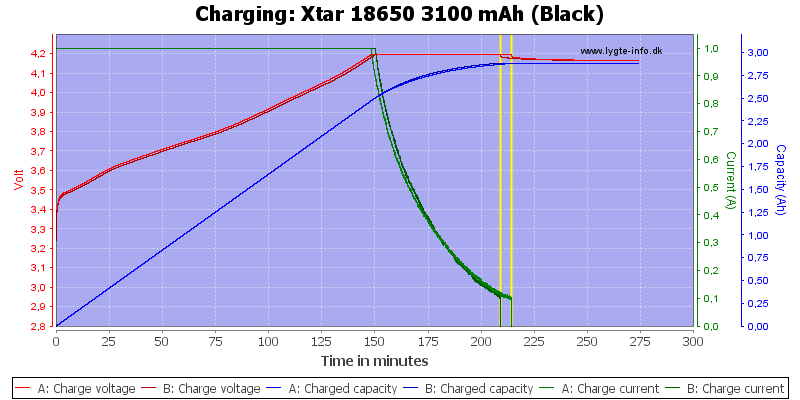 Conclusion

This battery uses a good cell, this secures many things:
The batteries does match in capacity, i.e. they can be used in series.
The battery is very safe.
The battery has the specified capacity (But only when tested at the specified conditions).

All in all a very good battery.



Notes and links

The batteries was supplied by Xtar for review.

How is the test done and how to read the charts
How is a protected LiIon battery constructed
More about button top and flat top batteries