Some of you may know me by my reputation for working on small lights and while it is true I am addicted to modding solitaires, they do not represent the sum total of my interest in modding either now or in the past. My next big adventure will require a number of 18650 cells which I am going to cannibalize from some Makita 18V 3Ahr batteries. Each battery contains 10 cells and if I can get 8 from each the I will have 32 cells to choose from(another battery died some months ago). Here are the 3 batteries.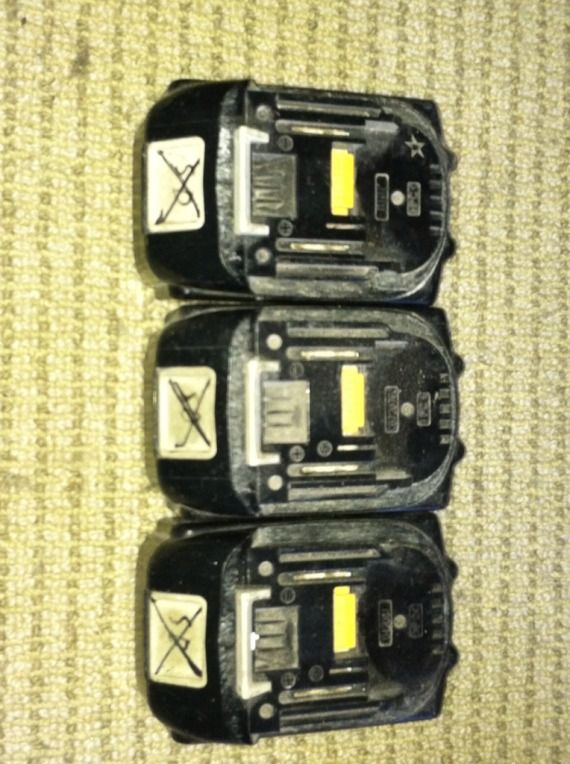 I'll need to pick up a torx security tip to open them up. This is what they will go into.
The ID after milling the head is 110mm. It will have 7 XML 35mm reflectors behind a 12 mm acrylic lens. Driver is still in question.