So now that I'm back from school I've started to do some building. Excuse the crappy photography. The first build I am attempting is a "drop-in" for a solarforce l2m. The idea behind the drop-in is use a TIR optic to shorten up the unit so I can fit an 18500 battery.
- DrJones lupodrv (1.4A)
- 22mm Copper round
- 16mm sinkpad
- XML-2 4000k
- Carlo optic
- AR lens
l2m (l2t head and tail + GITD boot)
Started with this: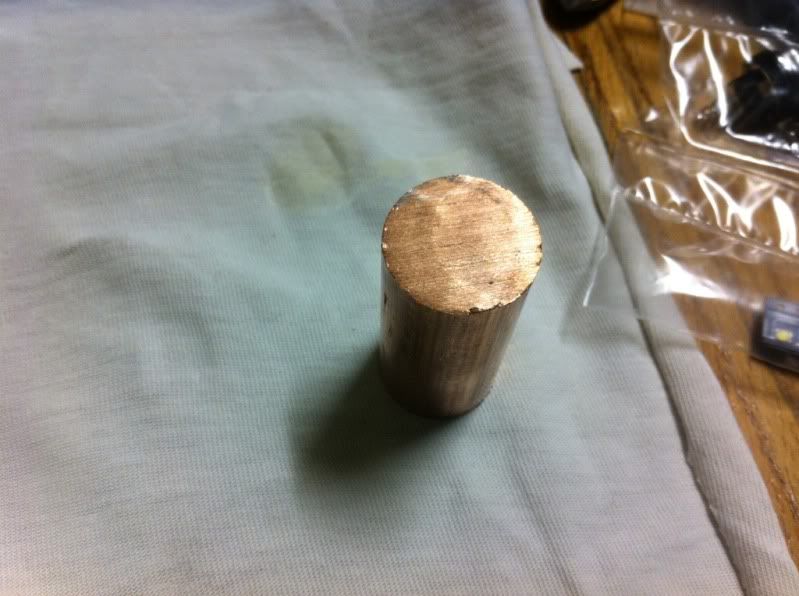 I then used a hacksaw to cut off a ~4mm thick section: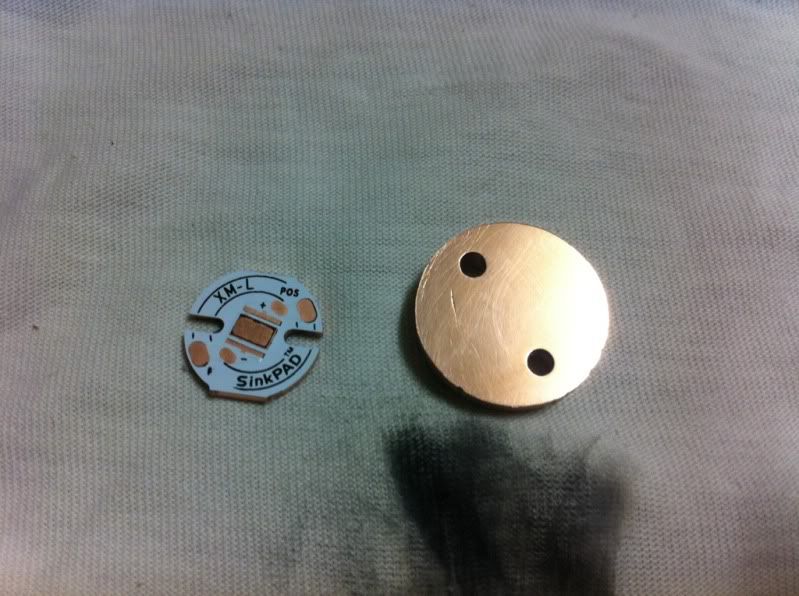 Sanded and polished: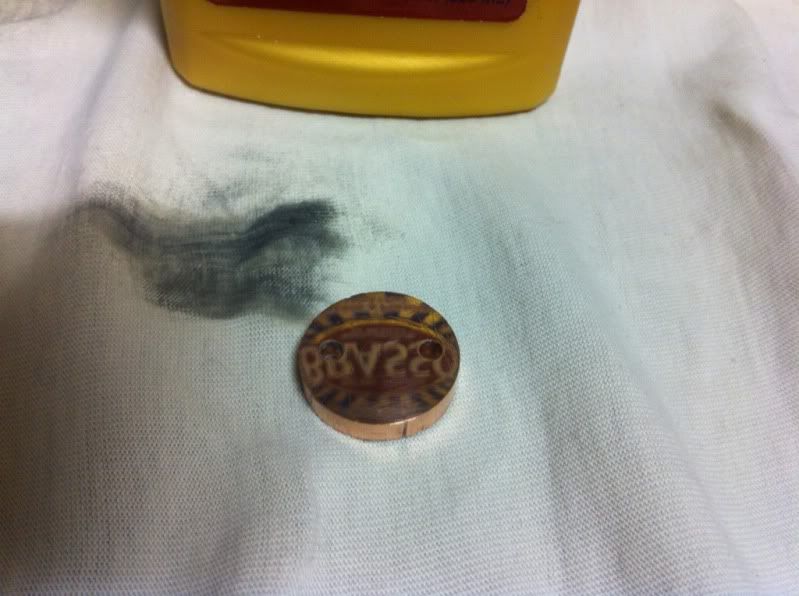 Same with the sinkpad: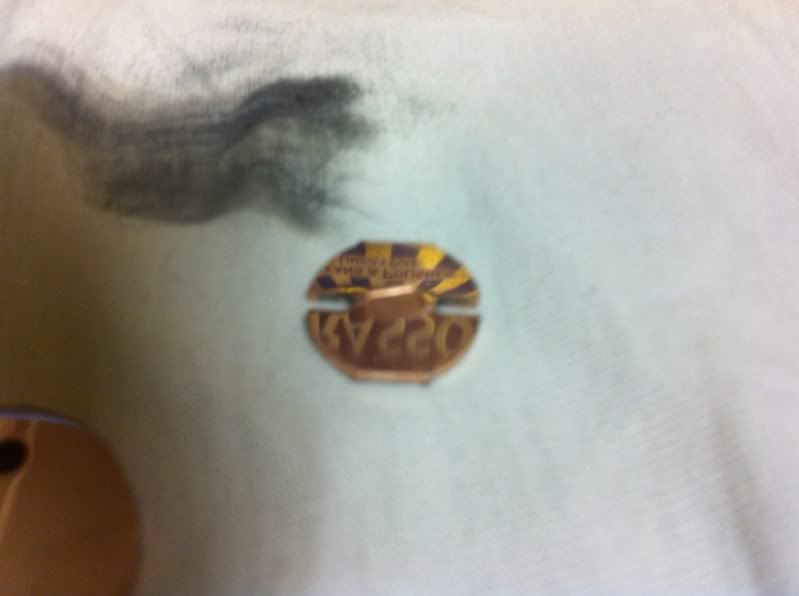 Reflowed and wires attached:

Getting ready to AA: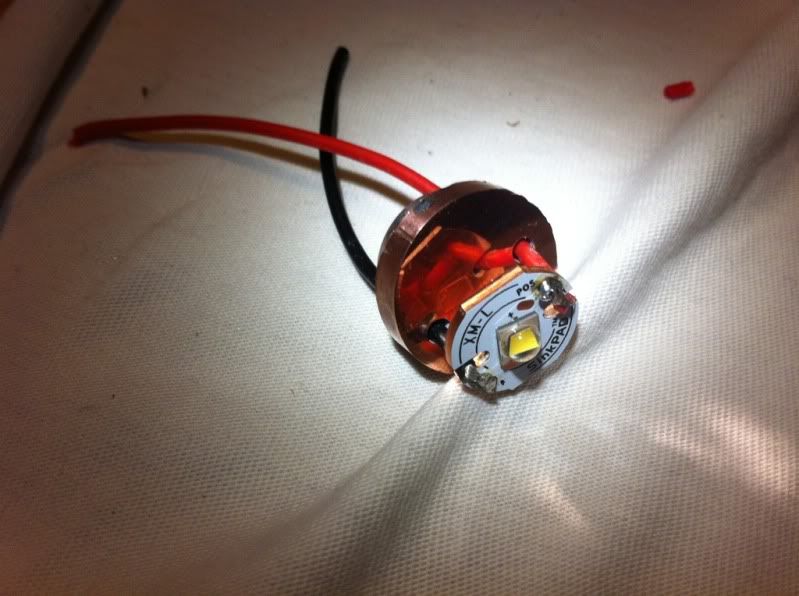 AAed to the pill: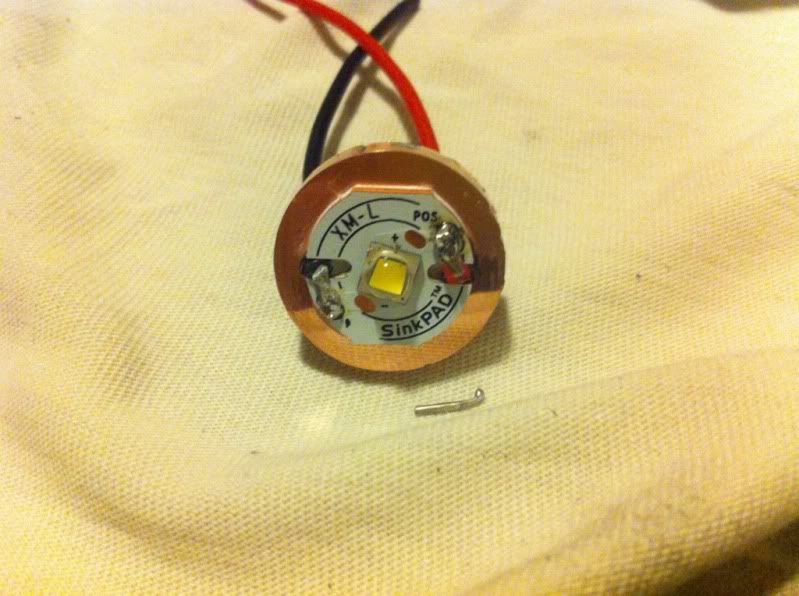 the finished drop-in that allows me to change optics. It's a bit messy/crude but it works.