Current progress:
A new batch of switches is finally available (as of the 27th of October 2014).
Each switch has been proven to handle well over 10A of continuous current and comes with two brass centre contact posts (1x 7mm, 1x 12mm). They are designed to fit into the standard S1 Solarforce tailcap, but do not fit into all of the other Solarforce tailcaps, namely the ones with the stainless steel rings on them.
The price is $25 for the first switch, then $20 for any additional switches, international shipping included (17 switches available).
Please PM me for my paypal address.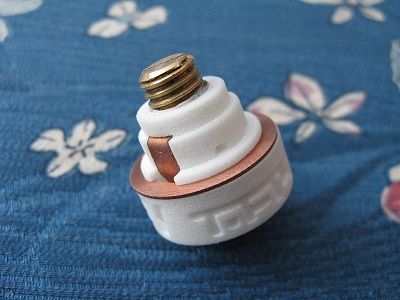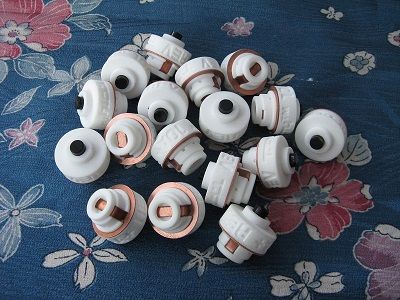 ---------------------
Hi All,
I suspect i already know the answer to this question but if somebody knows differently then here's where i will find them.
I'm looking for a forward or reverse mechanical clicky switch that can deal with reasonably high currents (4A+ hopefully) that would fit into a C/M/P/Z tail cavity and be no taller than a McClicky switch.
It doesn't have to be the conventional flashlight switch shape or have the electrical inputs and outputs in the expected positions, just meet the above requirements.
Dismantle-ability would be a bonus.
I'll explain:
I've been designing a QTC system and the design i decided upon puts so much compressive force on the top of the McClicky switch i was using that it started to fail.The solution is to isolate the switch from this force but i'm quickly running out of room and the increase in complexity and cost is something i'd rather avoid, so starting again with a different switch design might be beneficial.
I've done the obvious searches on DX, KD and FT only to find the usual suspects, hopefully someone knows of a much better alternative.
Cheers