Welcome to my custom builds thread.
All of the five sections are now pretty much up to date, but don't fret, there will still be updates every now and again.
SECTION 1: BRASS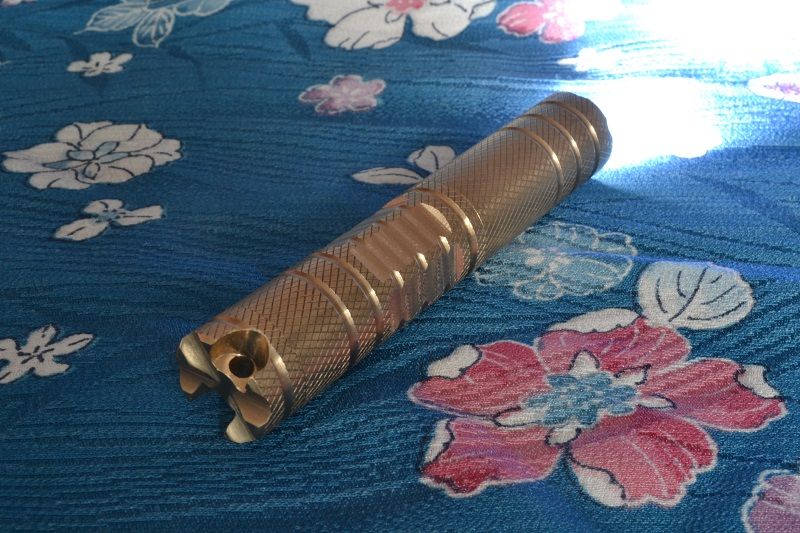 This is my very first torch, build in brass, powered by a AAA battery and rather over-engineered. It is one of a number of pieces i made for a Brass Keychain thread over on MT.Org.
It uses the internals from this very good little budget light:
The same donor parts are used in my next few iterations of the same basic design.
Version 2: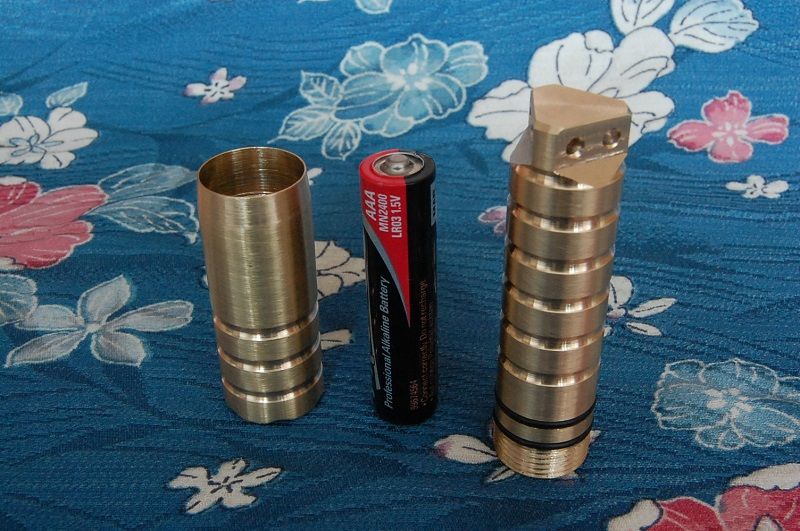 Version 3.
Version 4.
And the final Version 5.
(this simple torch design then evolved into a 3D printed version that will be covered in Section 3)
Brass Heat-Sink.
My next brass torch project was to be a CR123 sized light, about the same size as an HDS with as powerful a light engine as i felt comfortable with.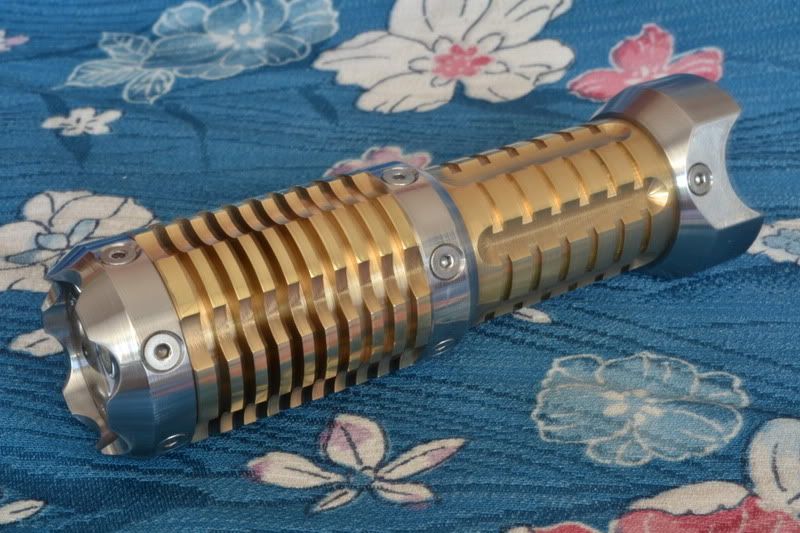 My 'Brass Heat-Sink 1' torch.
This light has an XM-L T5 on a 14mm aluminium MCPCB, Carclo optic, 3A 8x7135 driver board set to just hi/lo, AW IMR16340 and a McClicky tail switch.
It's not waterproof as there's no o-ring around the lens and all the screw holes go straight through the body.
This might be my favourite light out of all those that i've made; the LED tint, physical size and weight are just right.
HS.II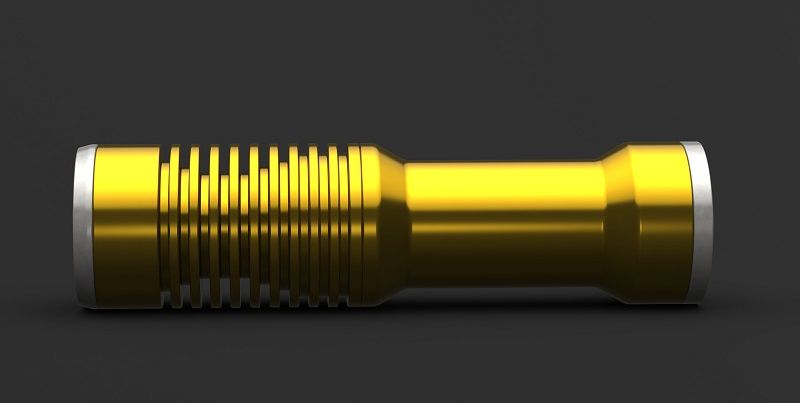 i've been putting off making this one for well over a year but now it's finally done.
It has the same internals as the Brass Heat-Sink 1 except for a T4 XM-L rather than the T5 and a glass lens above the TIR optic which retains it.
I designed it as a simplified production version of the Brass Heat-Sink 1 with off-the-shelf RPM bezel rings being used top and bottom.
It's nice but i still prefer the first heat-sink model.
Future Builds....
This is my next brass-ish AAA light.
Brass-ish because the head will be copper, the body brass and the tail section in nickel silver with edging in stainless steel.
It is to have a clicky tail switch with a mosiac pin set into the switch cover.
The LED will be an XM-L T5 driven at 0.5A and with an aspheric lens.
This is going to be a very tough one to get right which is try if also been putting it off.
More photo's and detailed build explanations on my brass lights can be found in these two threads:
Tofty's Brass Torches on Multitool.org,
Tofty's Brass Torches on CrazyPirateFun.
Updates will continue until morale improves.