OK, component-less Dedicated Charger Port adapter and USB Wrapper [final]
Permalink
Top: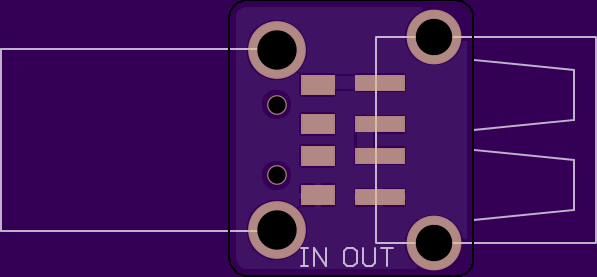 Bottom: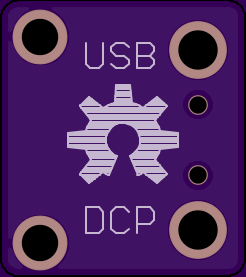 No IC's or capacitors to solder, only 2 USB SMD ports
Data pins on the output side are shorted ensuring 1A charge rate to device, and still acts as a USB Wrapper and won't let data pass thru it.
You can either make a charge only cable by cutting it open, splicing the data pins together shorting them, then heatshrinking it closed, or plug a regular data enabled USB cable into this then plug it in.
USB Type A SMD male
2 layer board of 0.62x0.69 inches (16x18mm). $2.10 for three.
final correction, removed the GND vias, and ran a trace between the ground pads