Benchmade Presidio 5000 auto
CK, that is a very nice looking blade you gave war. Did you wave mod it yourself or did it come like that?
Byrd Cara Cara 2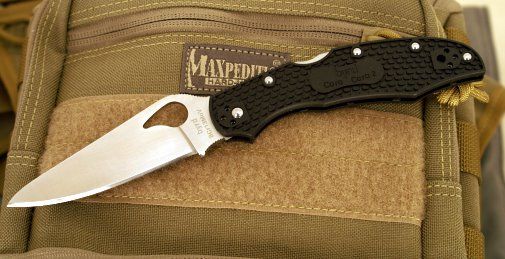 Today it's my De-thumbstudded SanRenMu 763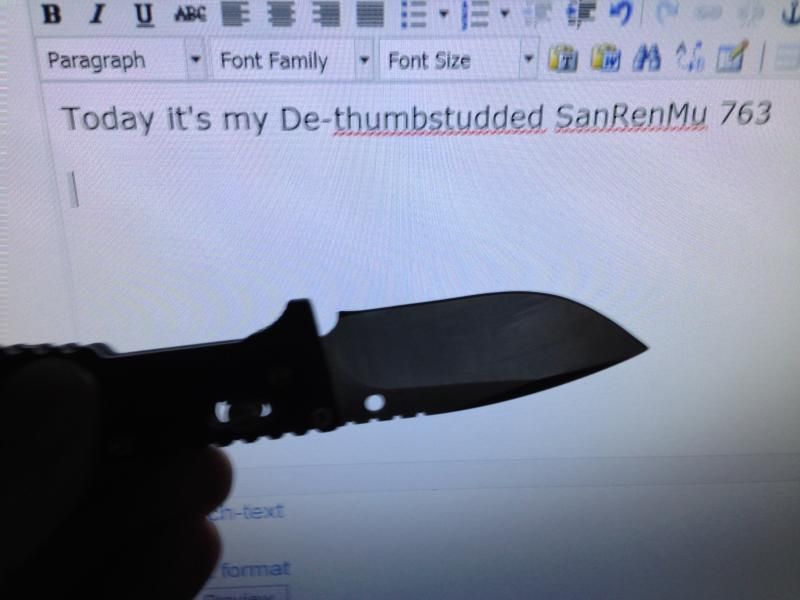 Kershaw blur tanto, leatherman wave, and swiss army signature. I've been considering removing the kershaw from my edc since I have two blades on the wave, but it keeps finding its way back to my pocket.
I have been carrying the BM 940, but the BM 940-1 CF is looking mighty nice… They took an already light knife made it a bit lighter and changed out the blade for S90V. not sure how S90V performs against S30V over all but I like the stand offs and Look of the new one… (Must…. not… Buy… New… Knives… until… After Christmas….)
I always carry my Benchmade Mini Griptilian for the past several months. I don't have a reason to carry any other knife now to be honest, it's just so perfect for me.
The Griptilian Knives are excellent… Bought one for myself & the mini for Mrs. D
Today I carried my Fox Gunhammer.
I think this knife is one of the top EDC knives. I like it so much I have three. (one is a tanto)
Junglee Hattori Fighter, Seki Japan…. I freaking love this thing….
Now that's a knife…!!! - Crocodile Dundee voice
Try and guess what its replicated from

Benchmade Griptillian REI edition.
Last couple weeks it's been the Swerve!


From Left: Kershaw Swerve, Skyline, Brawler, SanRenMu LB-763, SanRenMu 704, Victorinox Cadet
What's the one just left of the SAK?