From the depths of Chinese online trading platforms I present to you…a production flashlight with the widest reflector I've seen for an XM-L yet!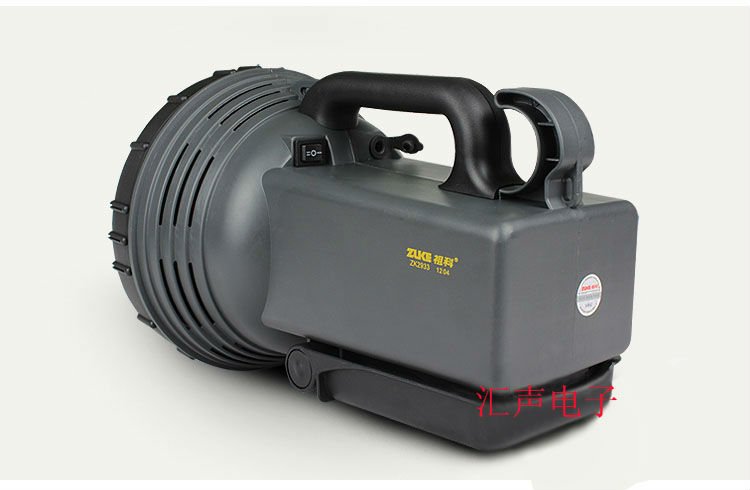 More photos here: Aliexpress.com link
More photos of the emitter and reflector here: Taobao link
Here's what my pitiful Chinese reading ability was able to translate:
800 lumens, 1000m throw distance
Length: 27.5cm
Head diameter: 19.5cm
Weight: 2.3kg


Runtime: 8 hours on Max, 30 hours on Normal
Battery: 11000mAH
Battery charging duration: 11 hours
Now if the stated runtime and battery specs can be believed, that would mean the emitter is being driven at approximately 1.37A, hardly enough for 800 lumens. Don't think they can push up the amperage any higher in that plastic housing though.
But who cares when you've got a reflector the size of a small satellite dish?! :party:
With shipping included, it ain't chump change they're asking for, but think of the modding possibilities! Heck, you could probably fit an actively-cooled heatsink in that housing…
Anyone feels like taking a gamble? :bigsmile: