Greetings,
This review will be dedicated to the latest member of the Baton family, the S1A.
What's new with this light?
1. TIR optics.
2. New button, new bezel color (compared to old single AA battery powered Batons …).
3. A record (for Olight's powered by a single 14500) 600 lumen.
4. The flashlight got much shorter, was added two timer modes.
The flashlight is very similar to the S1, only it is a little longer and can also work from other than Li-Ion battery types.
Specifications:
LED
:
CREE
XM-L2
LED
Power Source: 1 x AA (Lithium or Alkaline) OR 1 × 14500
IPX
Rating:
IPX
-8 (Waterproof and submersible up to 2 meters) Impact Resistance: 1.5 meters Brightness Outputs (Using 1 × 14500): Turbo (14500 Only) – 600 Lumens → 300 Lumens – 1 Minute → 1 Hour High – 220 Lumens → 100 Lumens – 1 Hour 40 Min. → 10 Minutes Medium – 50 Lumens – 6 Hours 30 Min. Low – 5 Lumens – 60 Hours Ultralow – 0.5 Lumens – 15 Days Brightness Outputs (Using 1 x Lithium Primary AA): High – 220 Lumens → 100 Lumens – 1 Hour 50 Min. → 30 Minutes Medium – 50 Lumens – 10 Hours 30 Min. Low – 5 Lumens – 80 Hours Ultralow – 0.5 Lumens – 25 Days Peak Beam Distance: 118 Meters (Using 1 × 14500) Peak Beam Intensity: 3480 cd (Using 1 × 14500) Dimensions: Length – 3.13" (79.5 mm) Bezel Diameter – 0.83" (21 mm) Body Diameter – 0.73" (18.4 mm) Weight: 1.29 oz. (37.5 g) (Excluding Battery)
As we can see, for the maximum brightness setting a 14500 cell is required. There is still a strong removable magnet at the tailcap.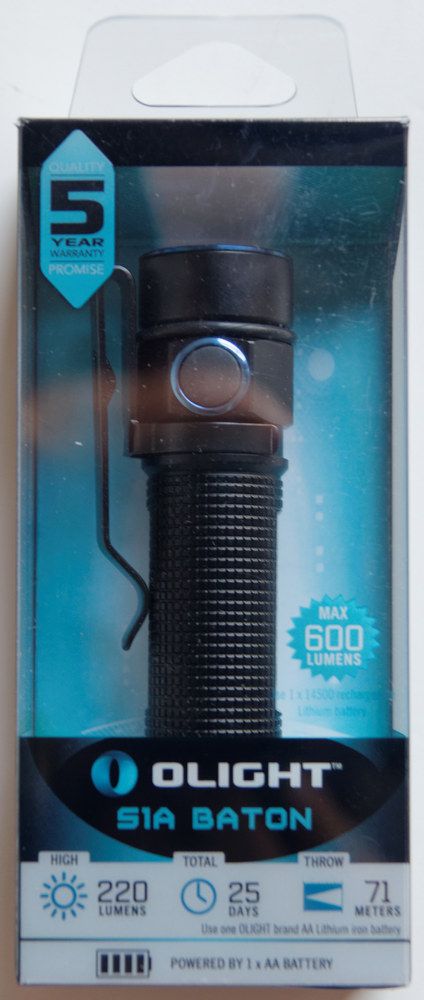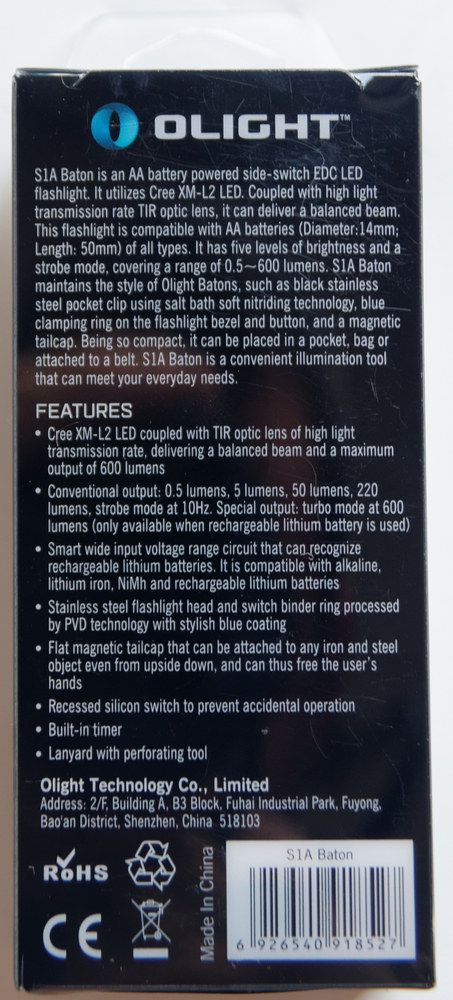 The flashlight comes in a little plastic semi-transparent box. The box has the technical specs of the light, and you can see the light as well.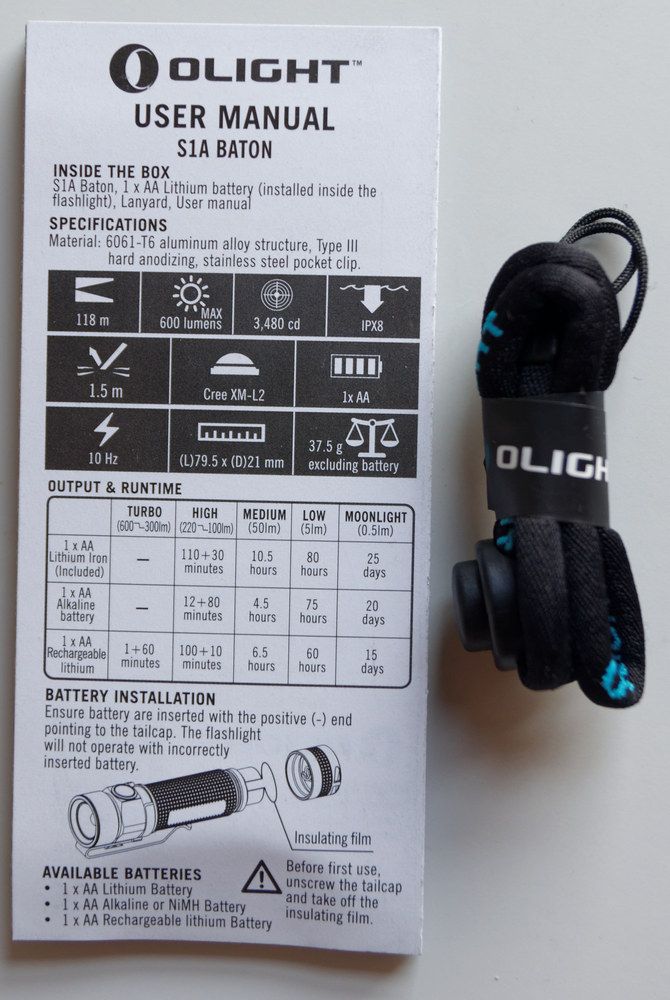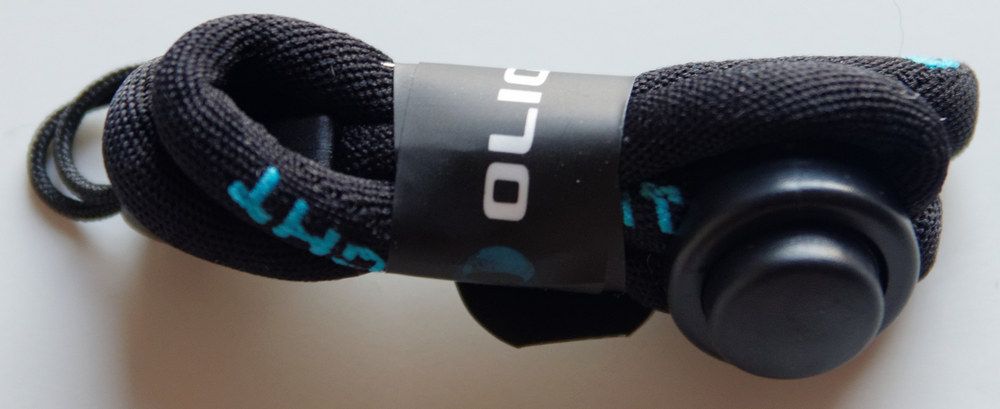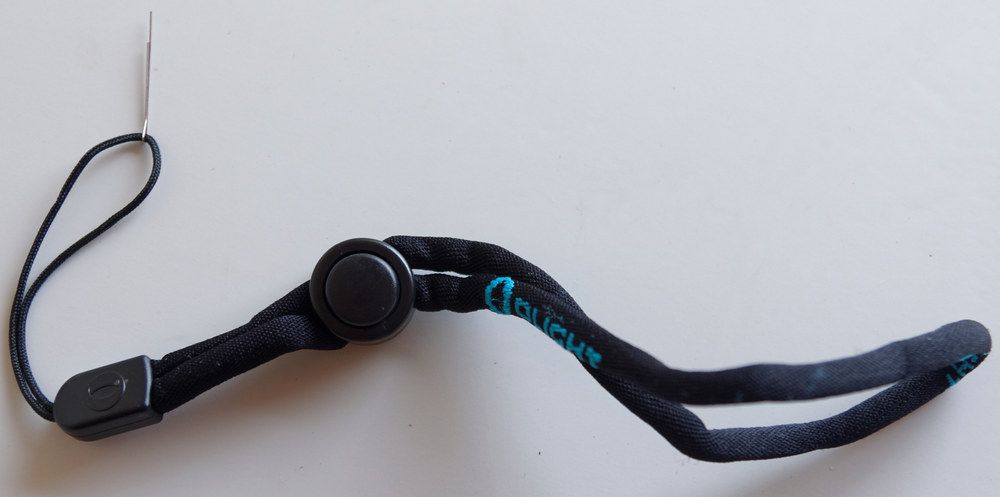 The flashlight comes bundled with a quality lanyard, user manual and a lithium battery (non-rechargeable).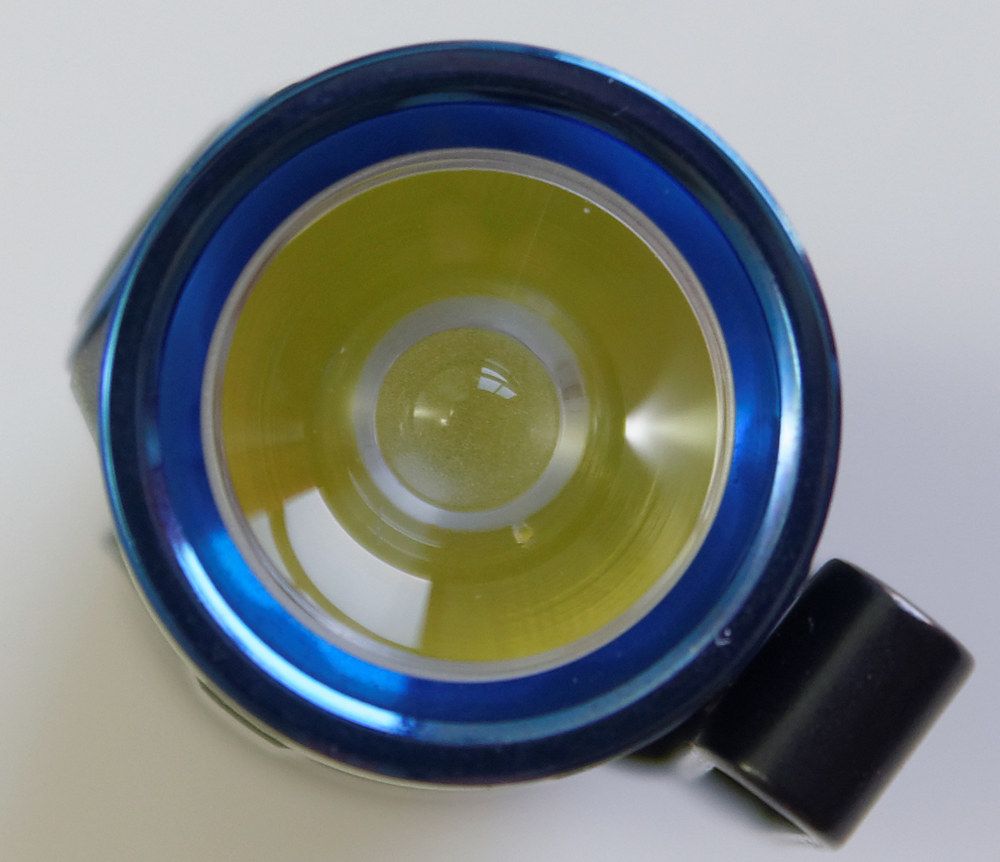 Here is the light. It is really tiny. There are no quality issues – it seems to be very well made. The button is not too stiff and not too soft, there is no electronic lock-down of the button.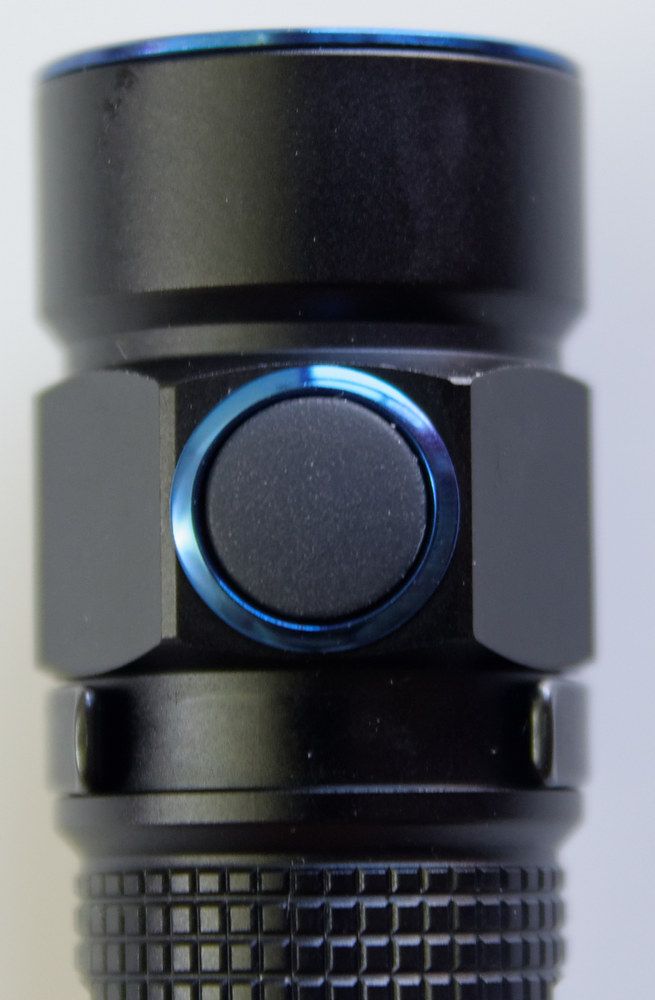 A bit about controlling the light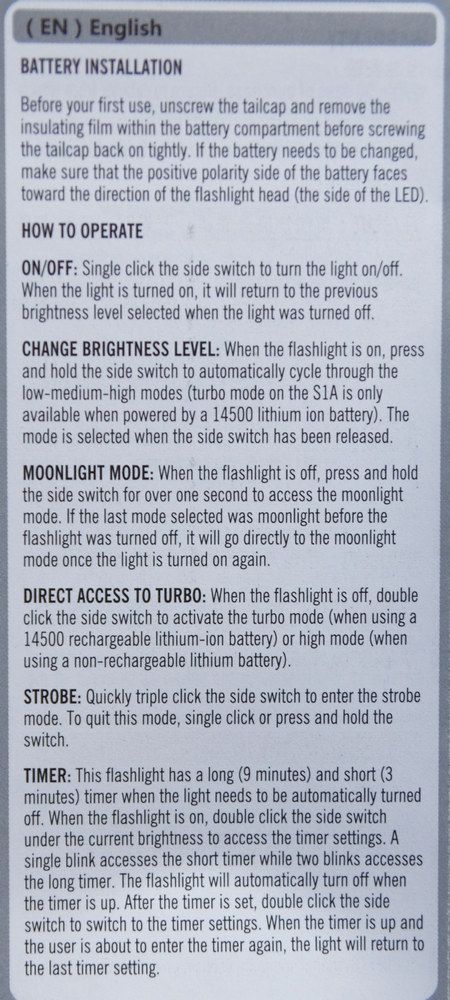 The strobe mode is being activated with triple click from any mode, I really like it.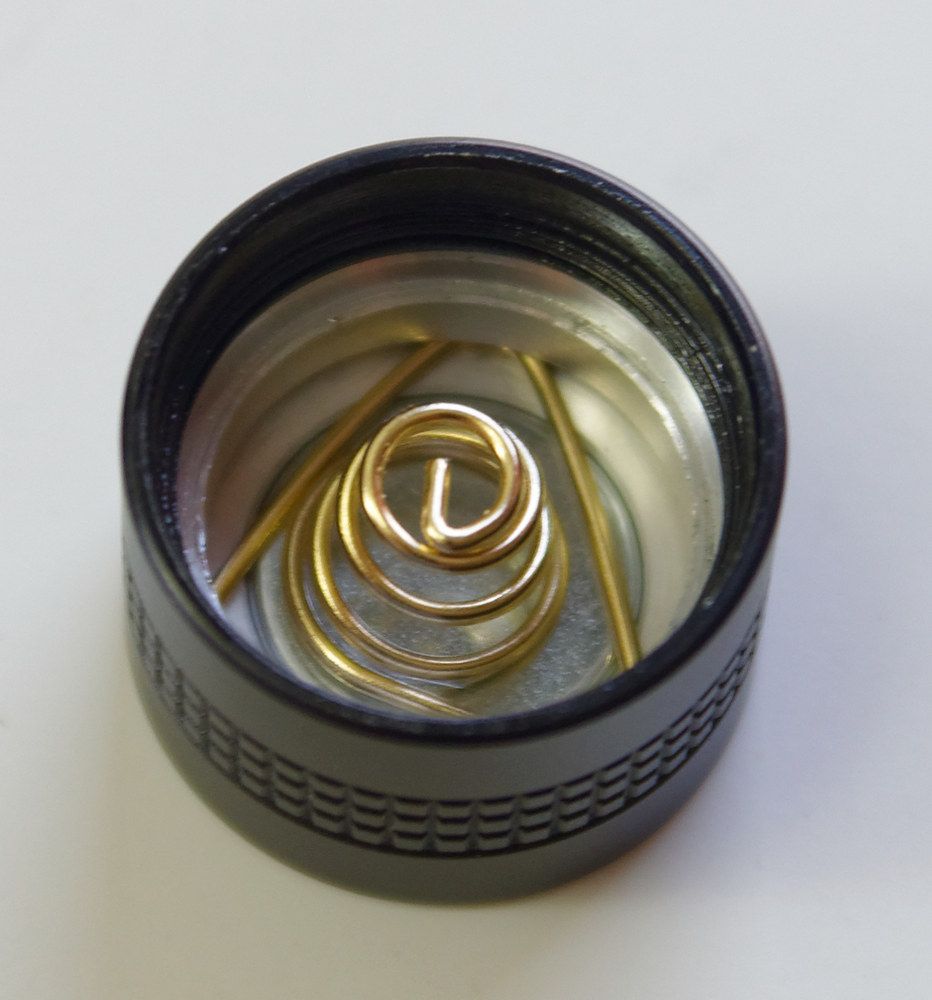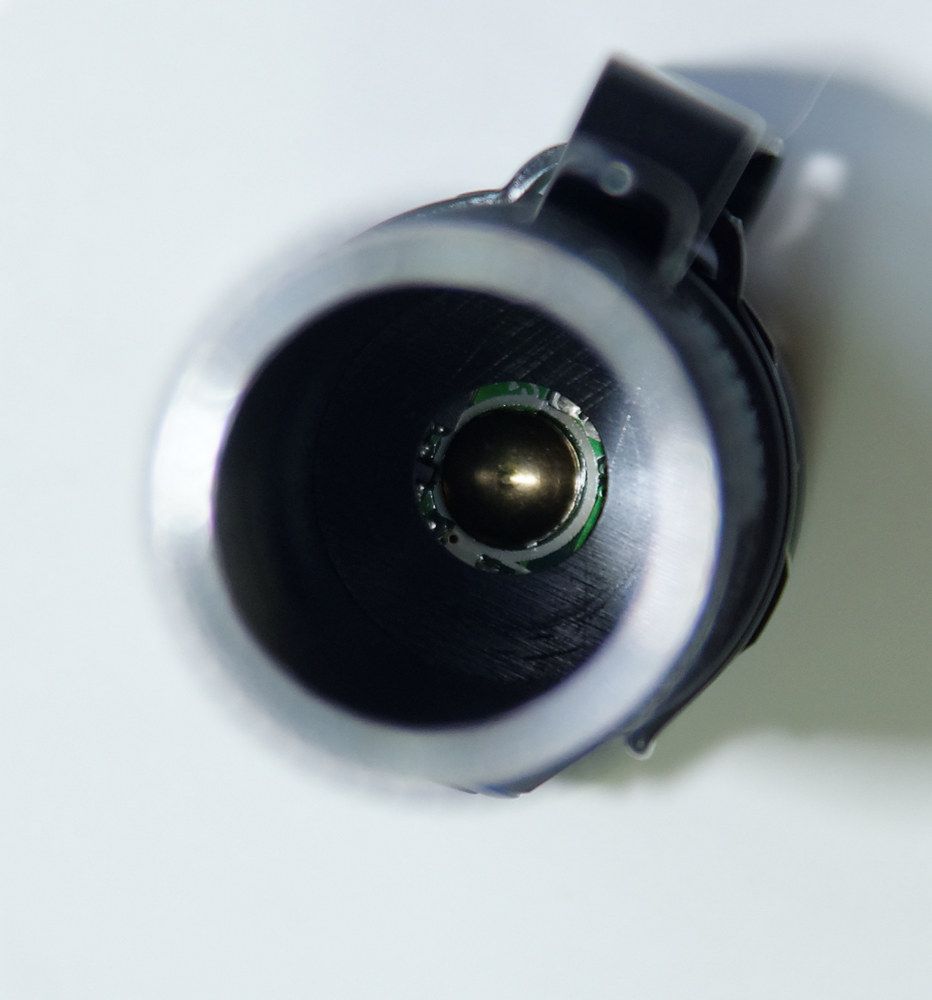 The tailcap has gold-plated spring, and the removable magnet beneath it. The positive lead of the flashlight can be seen in the picture – it is not a spring.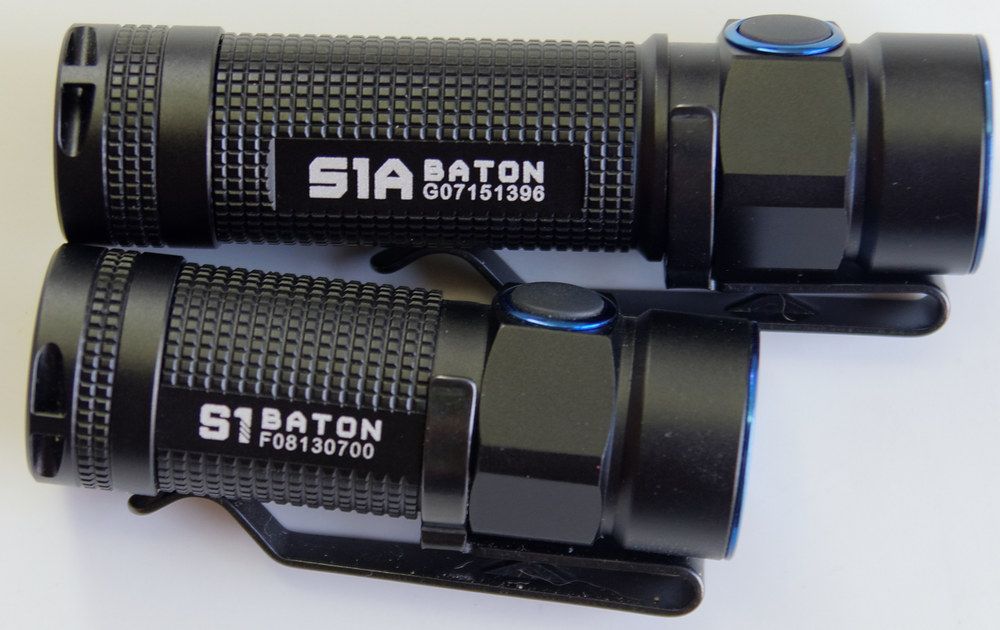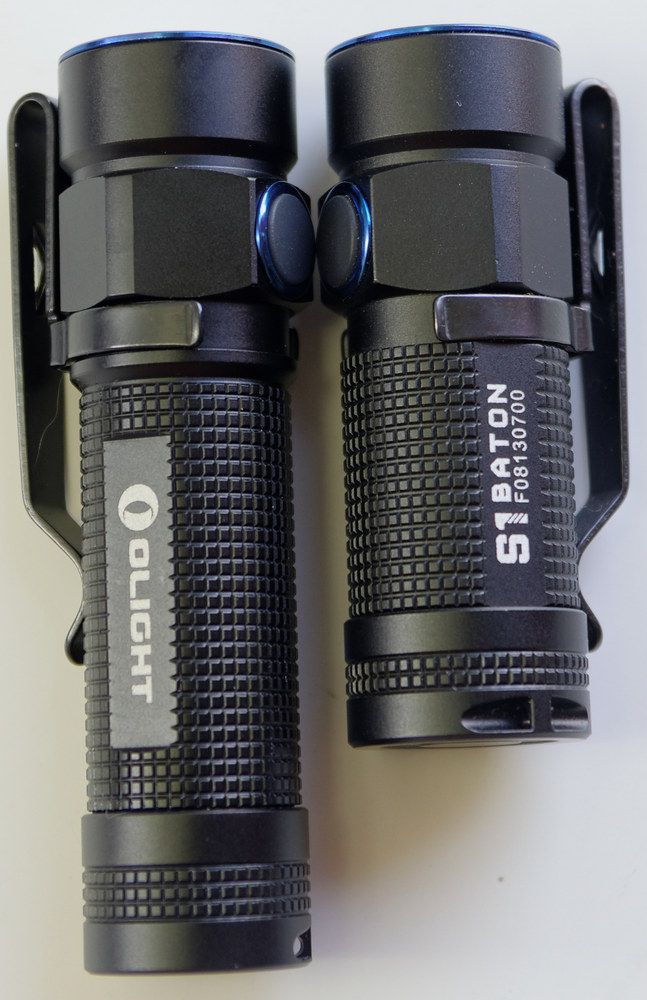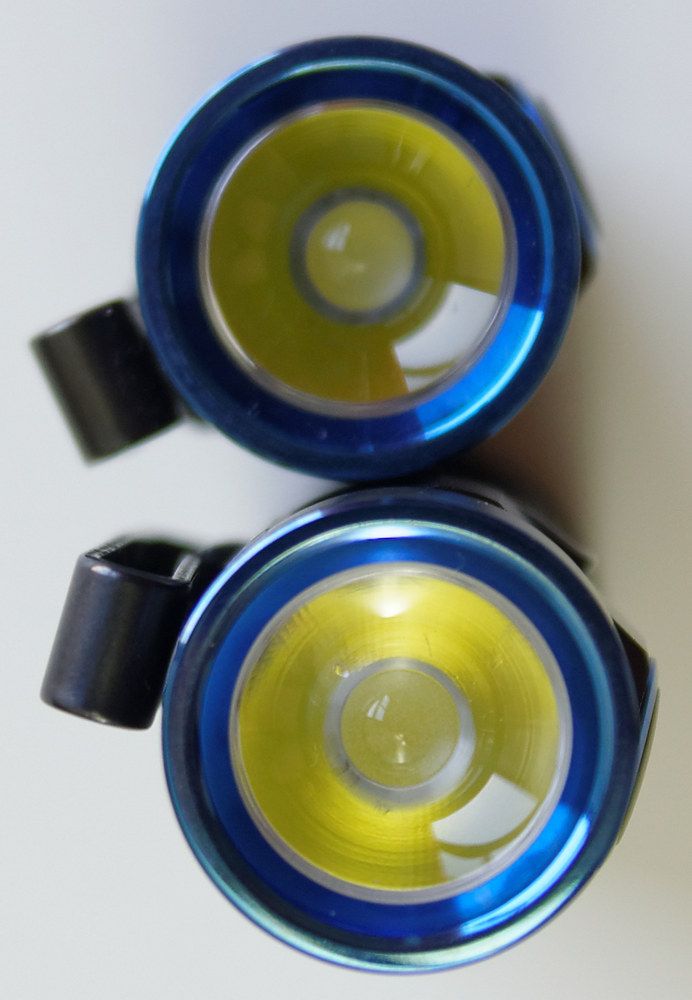 Comparison with the closest Baton "family member" – the S1. As you can see the flashlights are very similar – not only physically, but also in controls and the light distribution.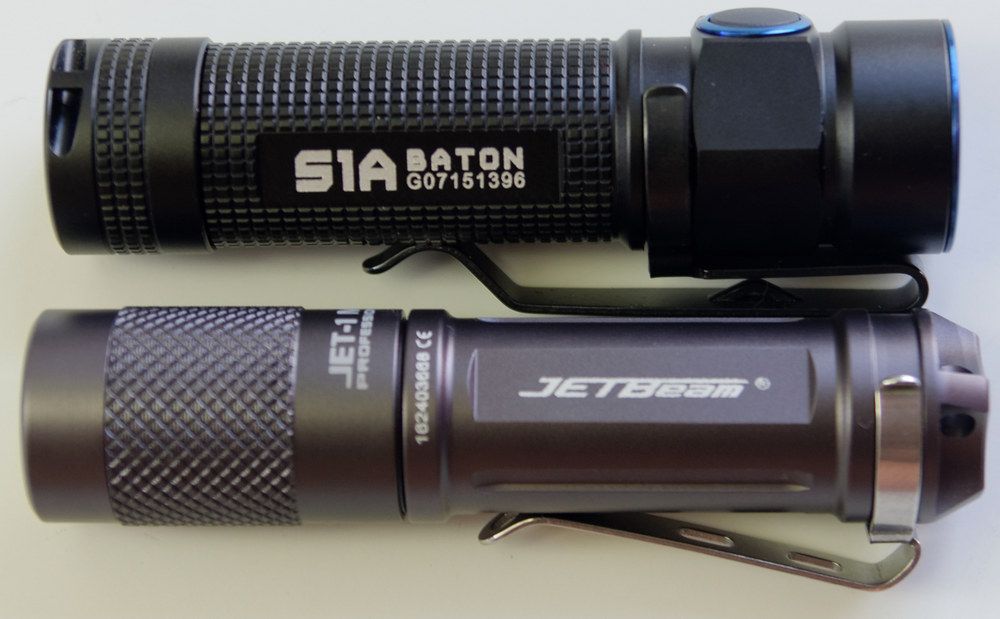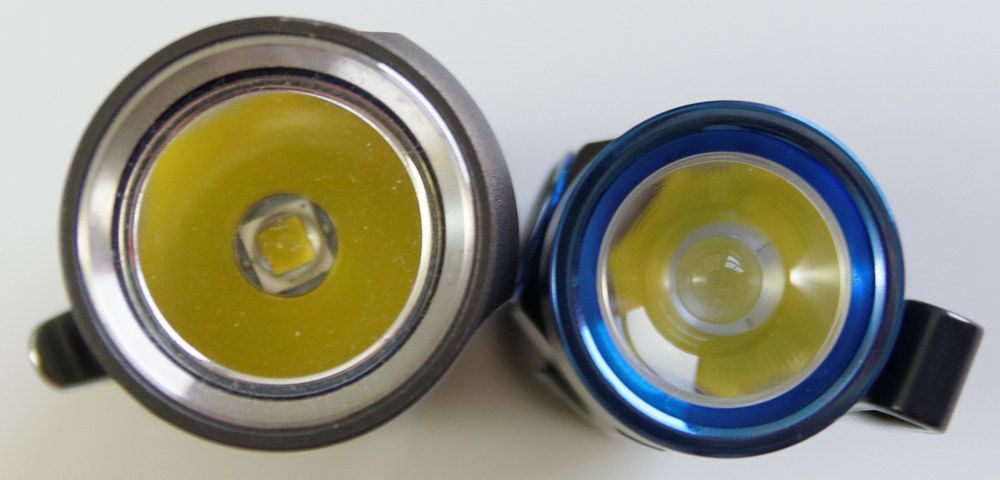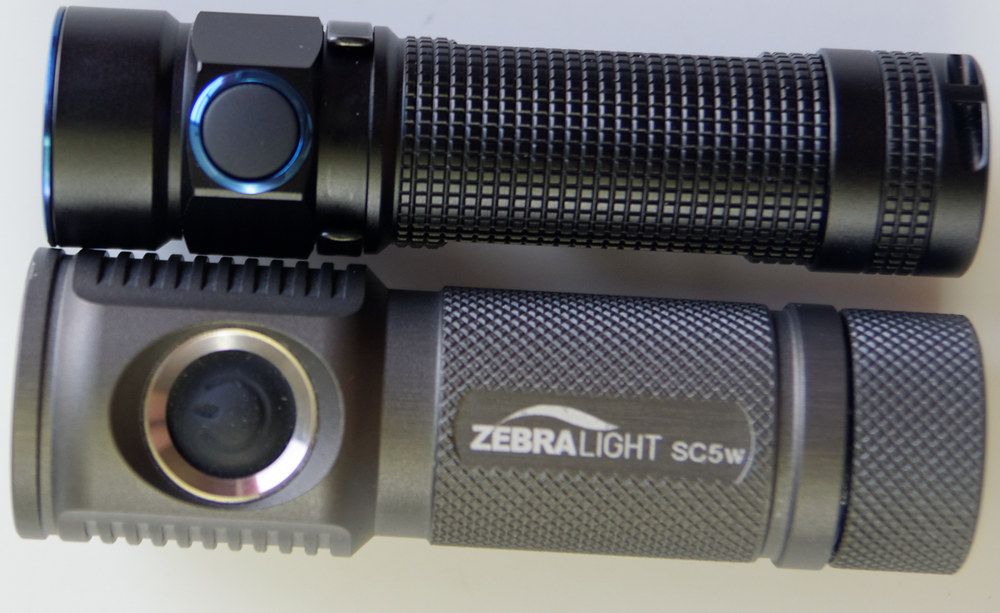 A comparison with other AA powered flashlights. As you can see it is even more compact than the Zebralight.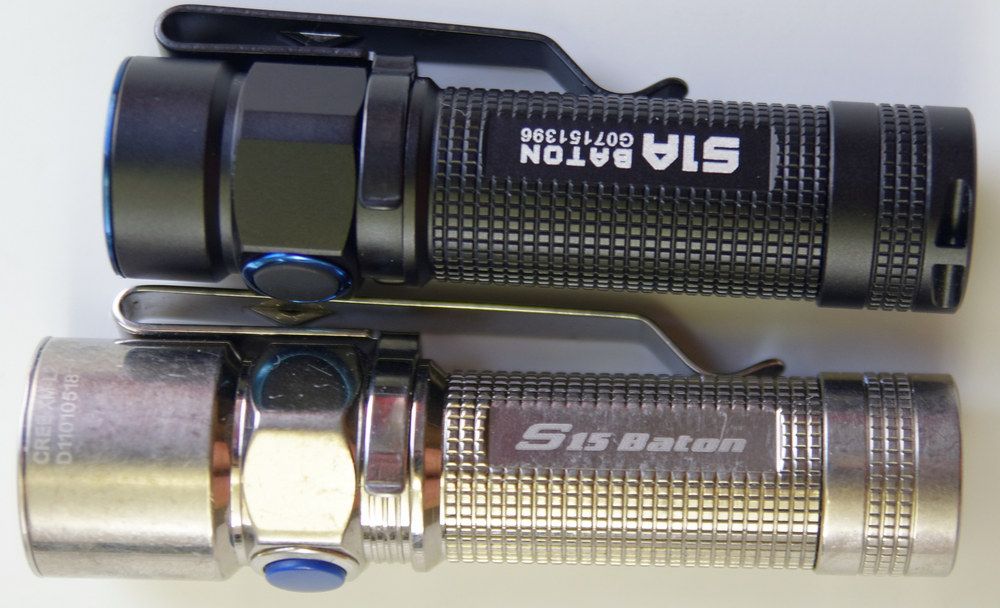 And a comparison with a bit outdated S15 Ti. The TIR optics really reduced the length of the light.
Some numbers (lux at a meter distance)
The flashlight has a huge hotspot and not much spill -just like the S1. The light is pure white – no green or blue tints were detected. No PWM or noises were emitted by the light.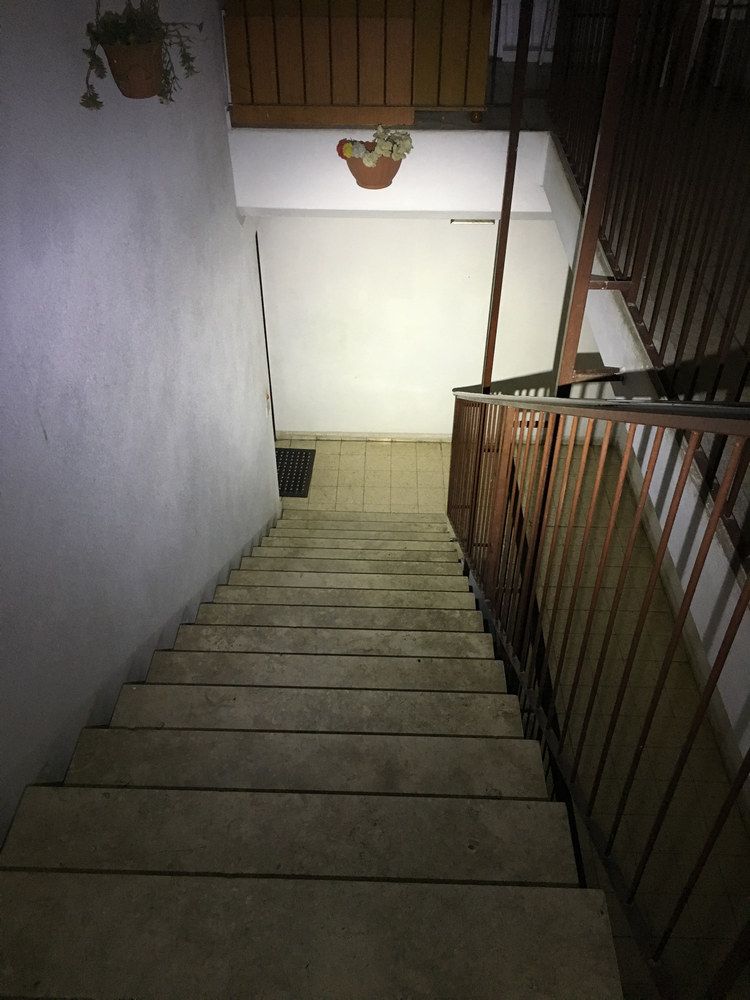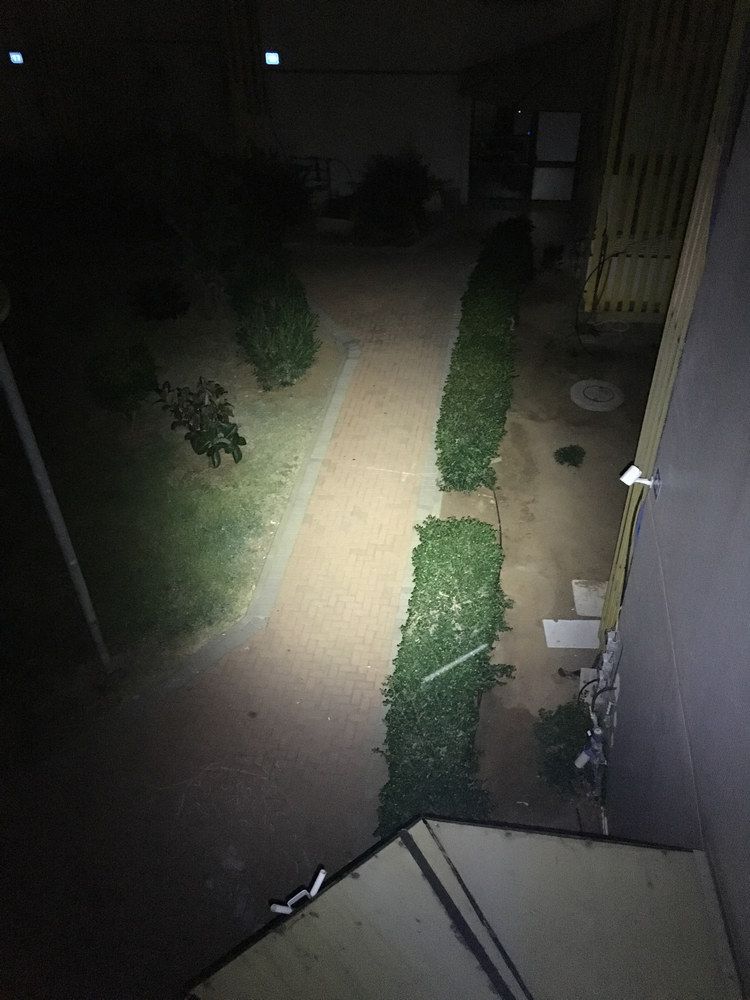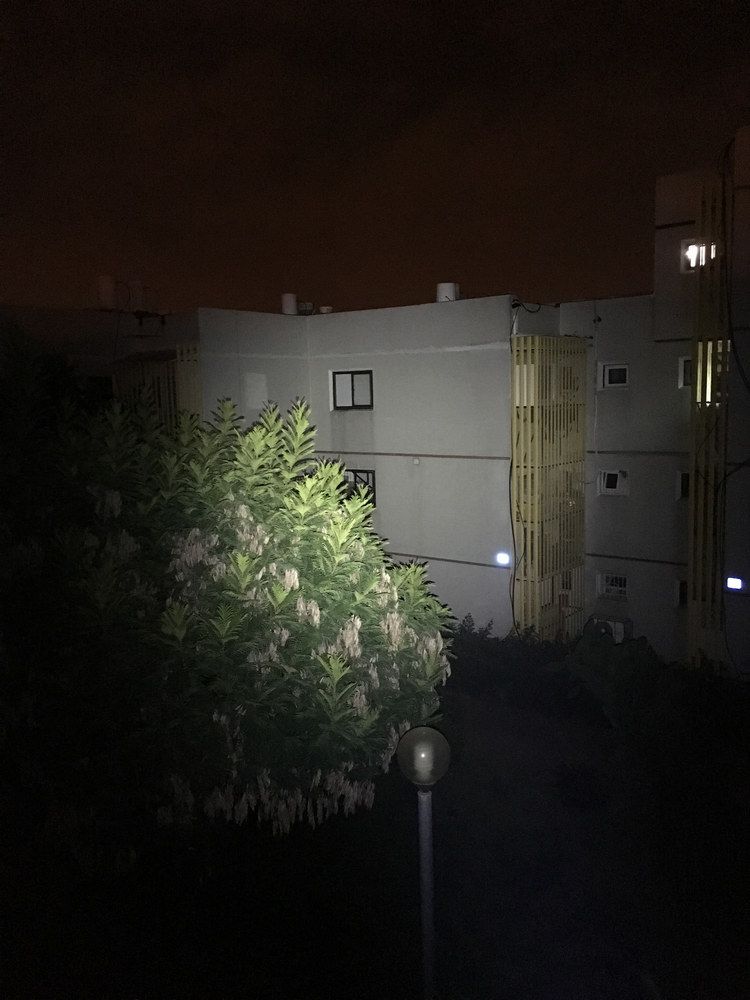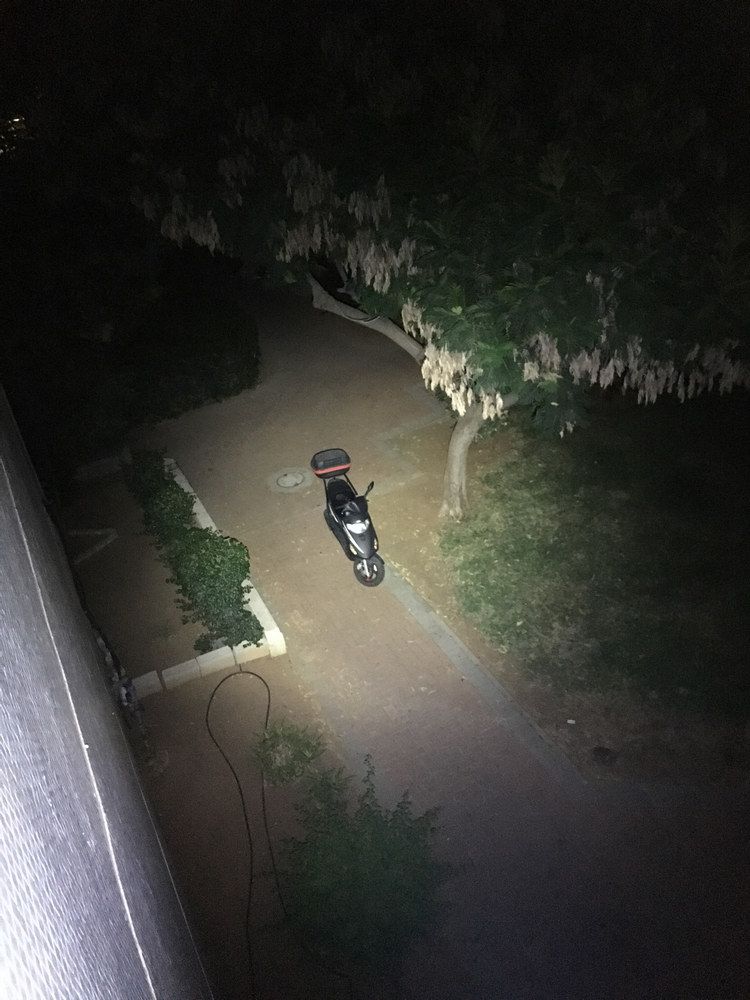 TIR optics, coupled with a high powered LED equals a great close range illumination.
Video Review
Evolution in progress. A really great light just got better – brighter, more compact with even more practical light. Easy to control, looking good – as close to perfection as ever.
I would like to thank Olight for providing me the review sample
————————————————————————————————————————
Questions? Suggestions? Let me know and I will be happy to assist.