Varta 9V 200mAh (Green)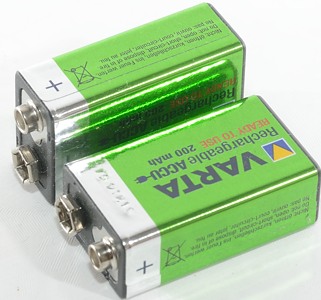 Official specifications:


Type: Ni-MH

Capacity: 200 mAh

Voltage: 8.4V

Size: 48,5 × 17,5 × 26,5 mm

Low self discharge


This is a 7 cell NiMH battery.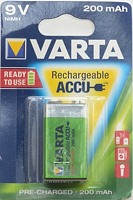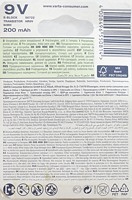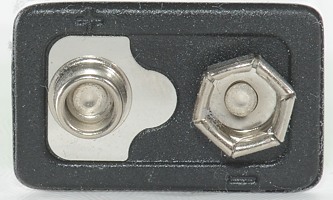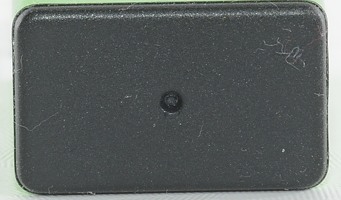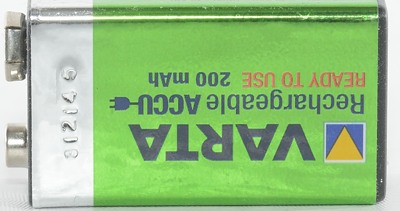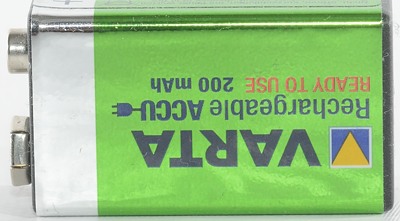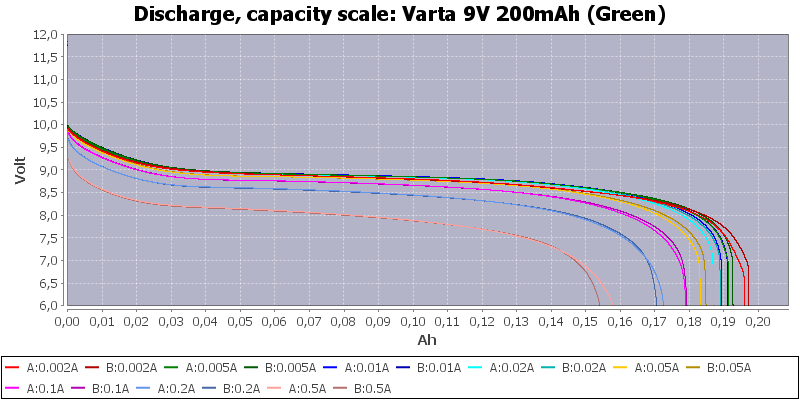 At low load the battery has the specified capacity and it looses some capacity with, but nothing like a Alkaline battery.
The battery is rated 8.4V and for most of the runtime it will have higher voltage than a 9V Alkaline.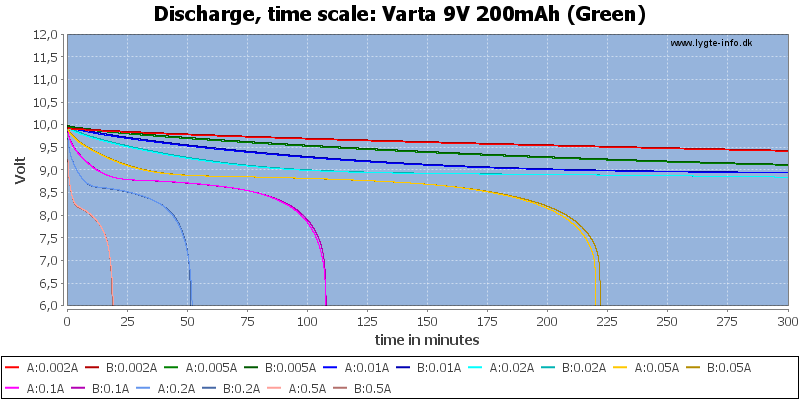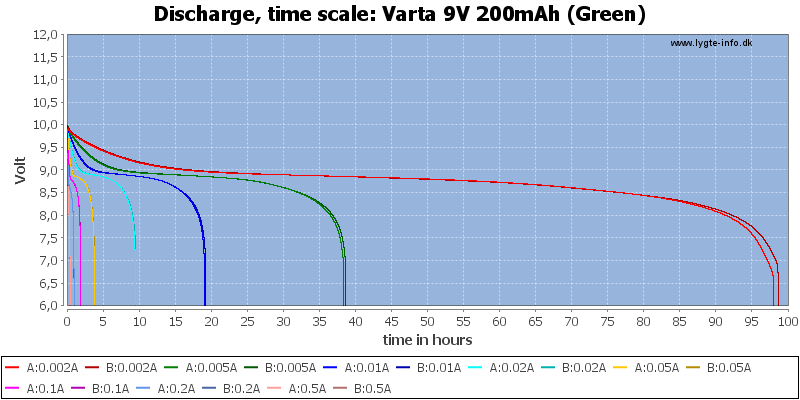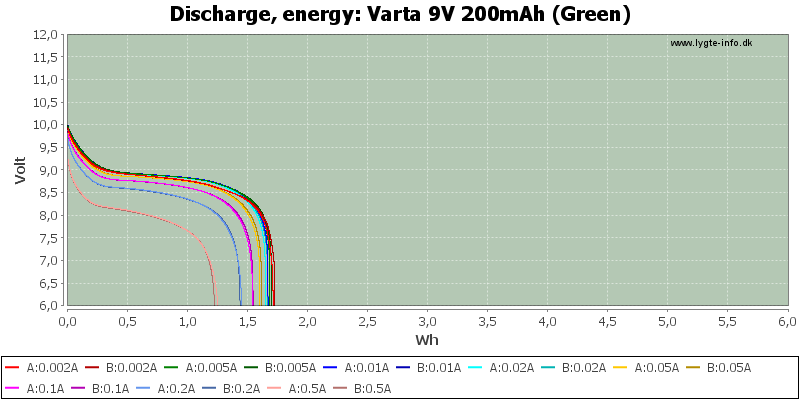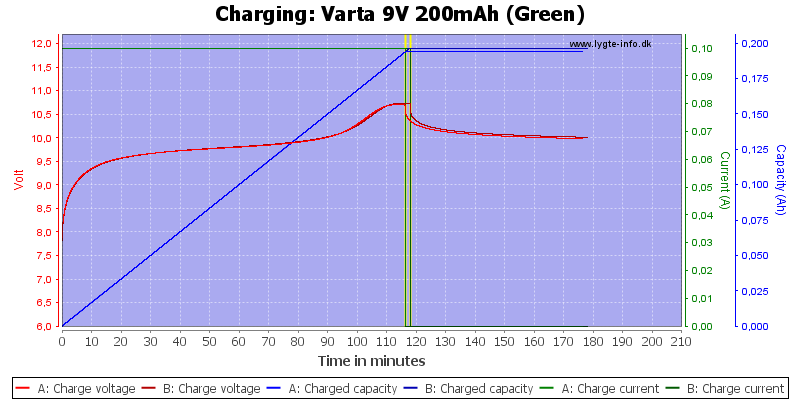 Conclusion
The NiMH 9V batteries has considerable less capacity than 9V Alkaline, but can handle much higher power.
This battery looks like a good one.
Notes and links
How is the test done and how to read the charts