Emmerich 9V 9.6V 200mAh (Green)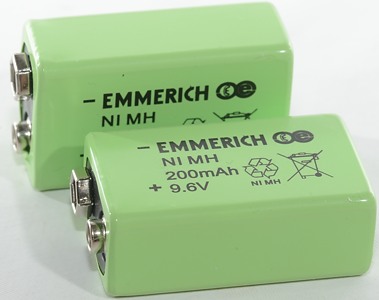 Official specifications:


Nominal voltage: 9.6V

Nominal capacity: 200mAh

Typical capacity 200mA: 170mAh <li>Minimum capacity 20mA: 180mA

Maximum charge current: 200mA

Minimum overcharge: 20mA

Maximum overcharge: 200mA

Maximum continuous discharge current: 0.6A

Maximum momentary discharge current: 2A for 1 second

Weight: 44g

Cycle life: up to 500 cycles.


A 8 cell NiMH 9V rechargeable battery.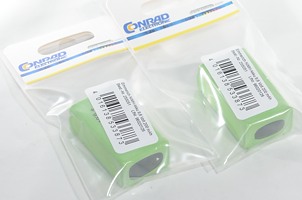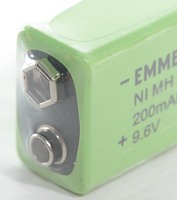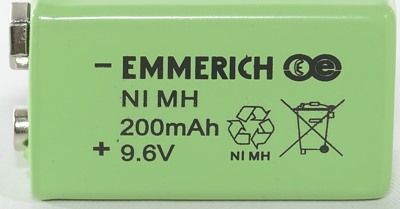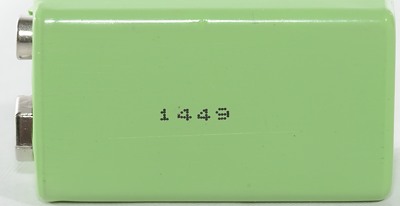 I do one cycle to start the battery, but it was not enough for this battery. Being a 8 cell battery it has a rather high voltage. There is a small capacity difference between the two batteries.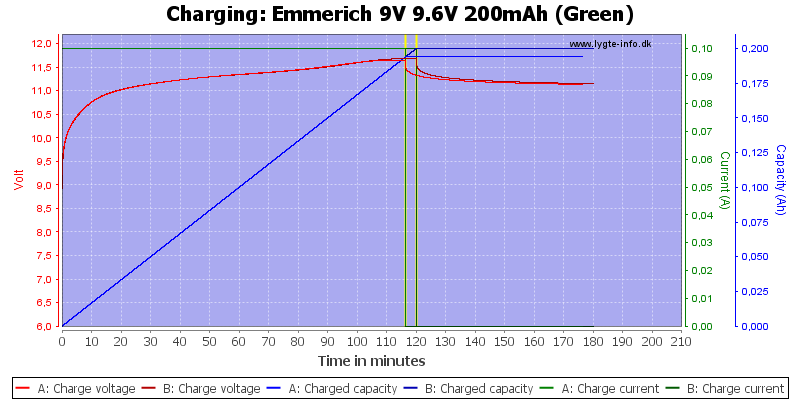 Conclusion
Using 8 cell 9V gives the highest voltage of any 9V batteries, but NiMH do not have very impressive capacity at 9V. The battery is not specified for low self discharge, this means that it will selfdischarge in a couple of months.
These cells are good for application that needs high voltage and has frequent battery replacement.
Notes and links
How is the test done and how to read the charts
Compare to other 9V batteries: Alkaline/NiMH/Lithium/other