Sofirn AAA 900mAh (Black-Blue)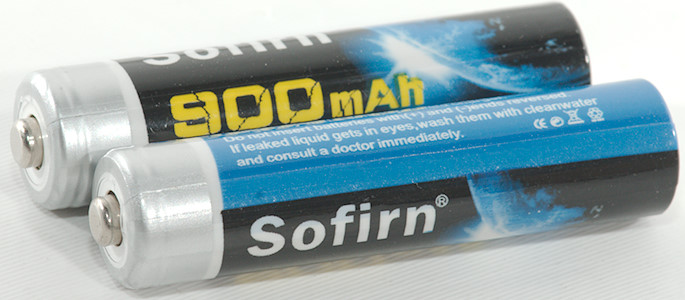 Official specifications:


Capacity: 900mAh

Voltage: 1.2V

Chemistry: Ni-MH

Rechargeable: Yes


PCB

Protected Board: No


Maximum temperature raise at different discharge currents: 1A:+2,2°C, 2A:+5,4°C, 3A:+8,4°C, 5A:+12,3°C
In my test Sofirn
AAA
batteries this is the lowest capacity cells (The other are
1100mAh
and
1800mAh
), can this battery live up to its specifications?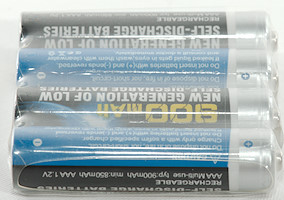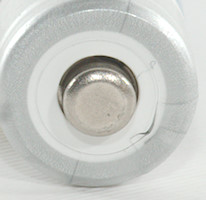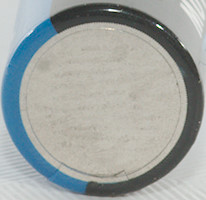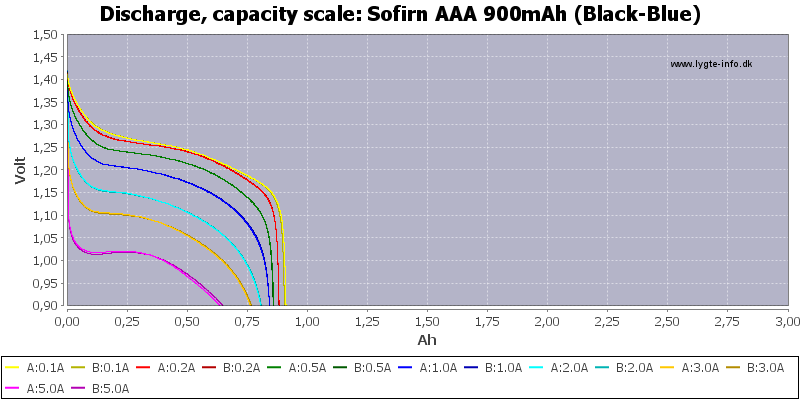 The discharge curves looks fine with a very good match between the cells and capacity is close to 900mAh.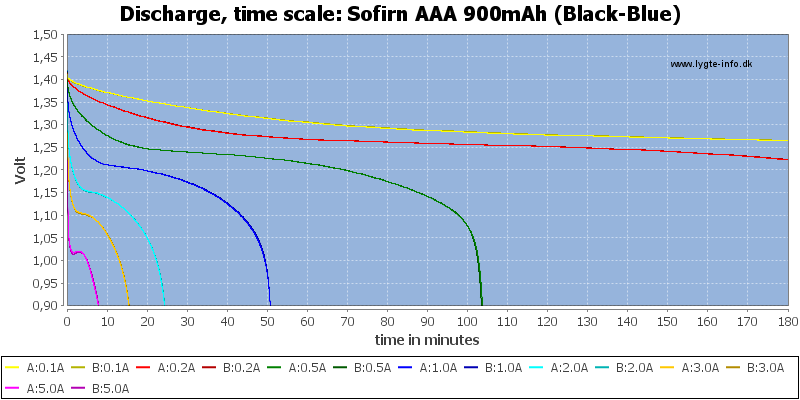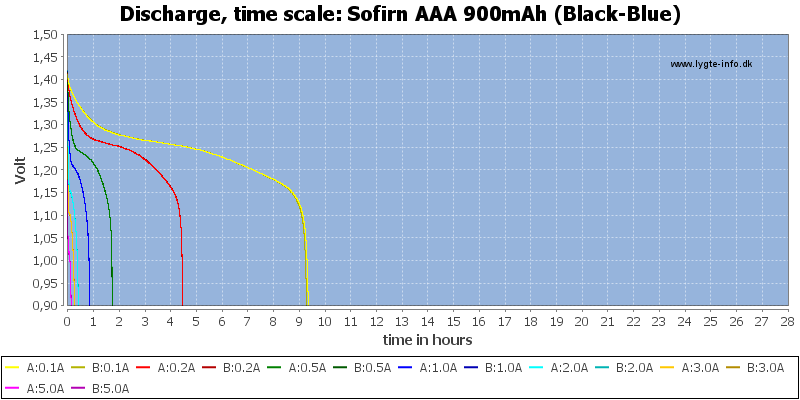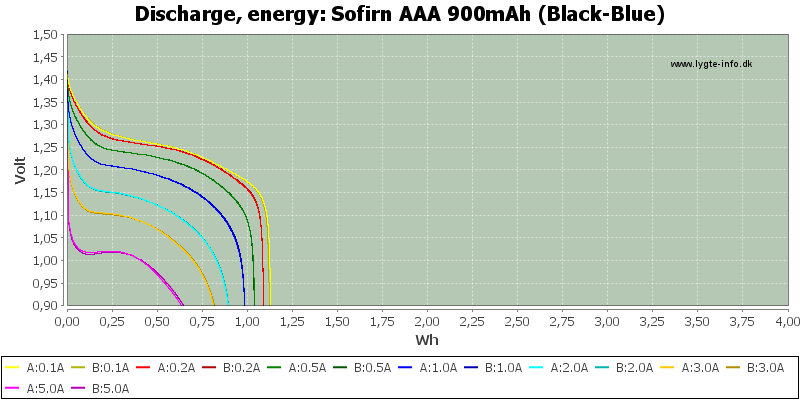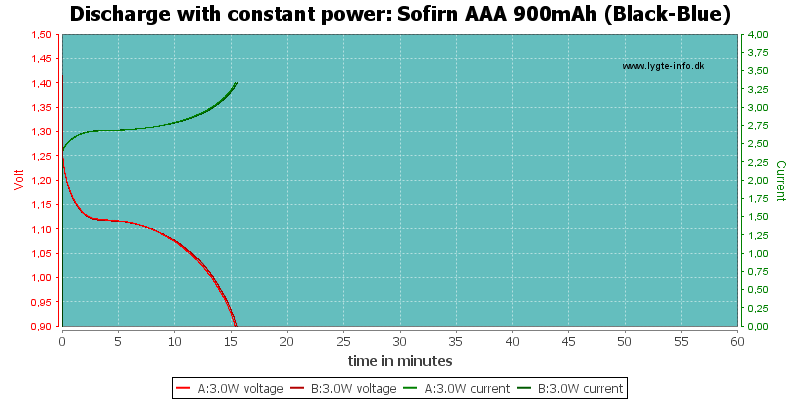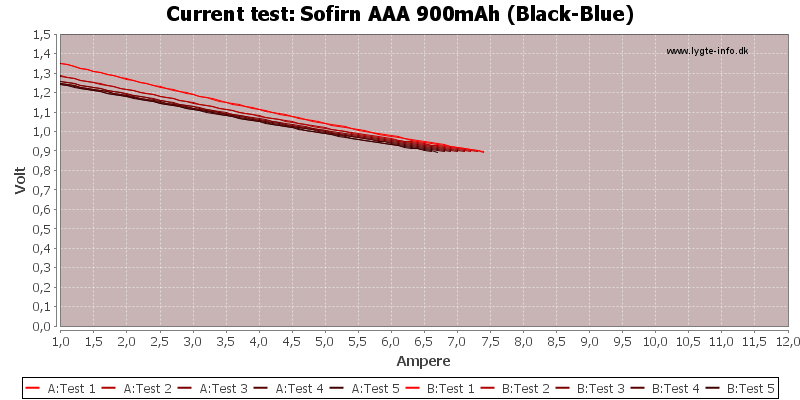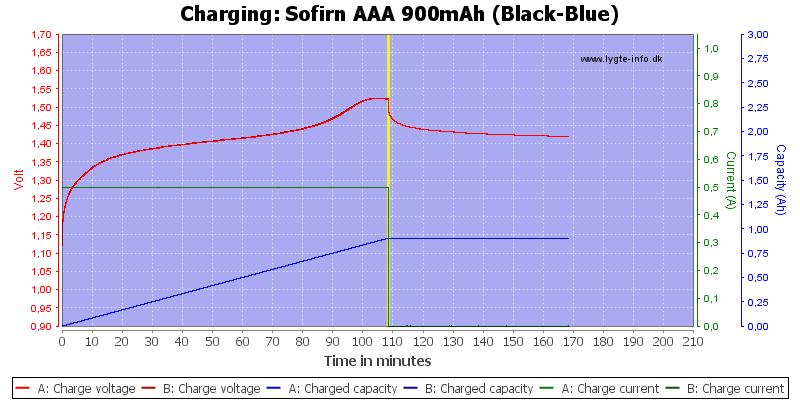 Conclusion
These cells has about the same capacity as the 1100mAh & 1800mAh and that is about 900mAh.
The discharge curves looks fine.
Notes and links
How is the test done and how to read the charts
Compare to other AA/AAA batteries: Alkaline/NiMH/Lithium