Hi,
I got today a light to review, but definitely the manufactory did a very bad mistake when constructing this light.
To describe it short the LED shelf is floating in the air, or at lest just rests on the driver board, which gets hot as well
you can hear it rattle when it is not pushed from the reflector against the driver.
And the Star is big and from copper but no DTP.
So we got 30W of heat floating in the flashlight with very little heat transfer to the body.
And on top of that the negative LED wire came at the driver side loose when reassembling the light,
indicating a cold solder joint with poor electrical and mechanical bond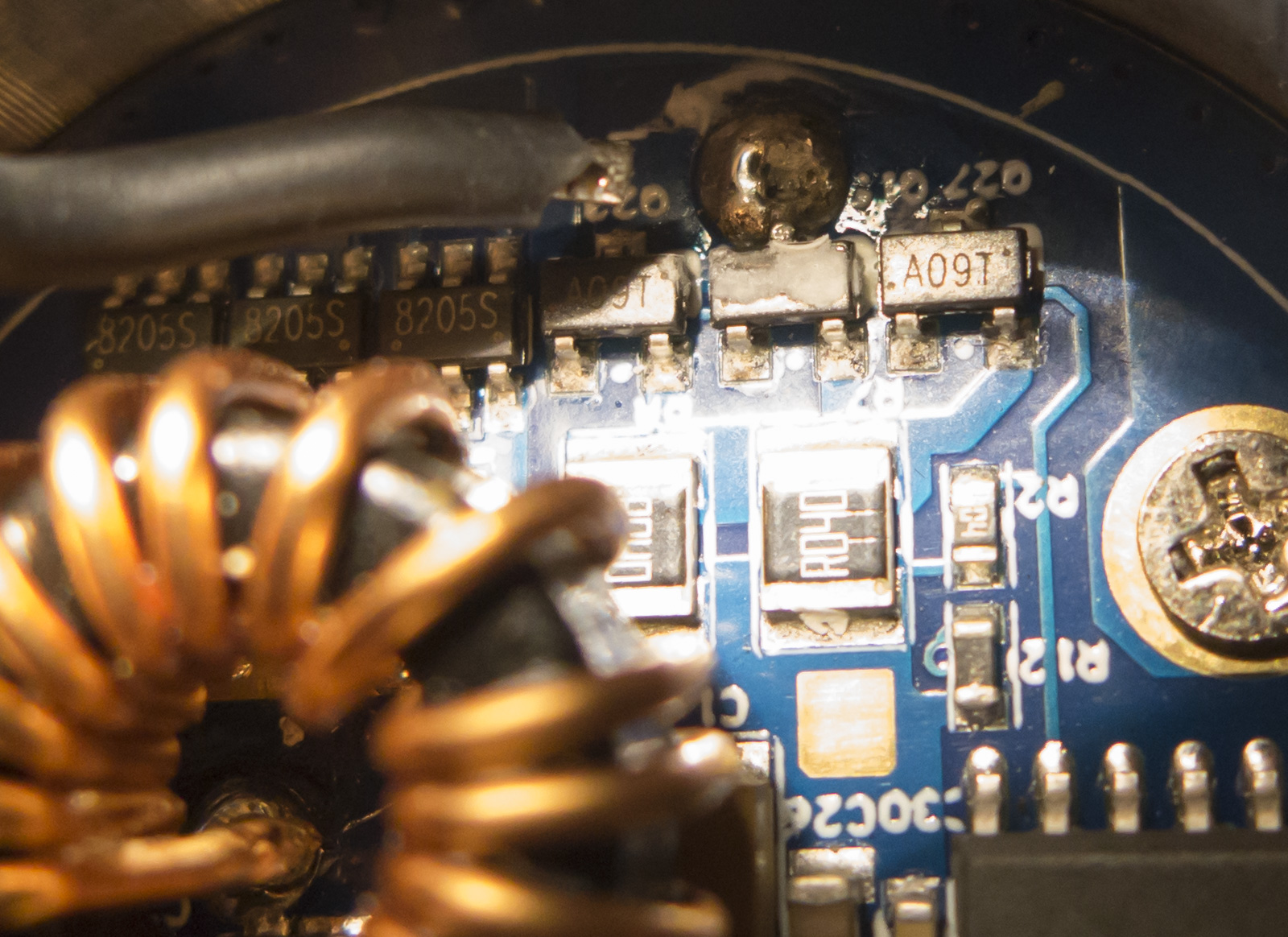 I made a video which I describe it harsh.

—
[Reviews] Miboxer C4-12, C2-4k+6k, C2, C4 / Astrolux K1, MF01, MF02, S42, K01, TI3A / BLF Q8 / Kalrus G35, XT11GT / Nitefox UT20 / Niwalker BK-FA30S / Sofirn SF36, SP35 / Imalent DM21TW / Wuben I333 / Ravemen PR1200 / CL06 lantern / Xanes headlamp
[Mods] Skilhunt H03 short / Klarus XT11GT, XT12GTS / Zebralight SC50+ / Imalent DM21TW / colorful anodisation
[Sale] TA based drivers NarsilM or Bistro OTSM 17-22mm, S42, L6, Q8, MF01, SRK, TN42  / Narsil based buck driver for 20-30mm MF01/02, TN40/42, GT, MT09R / Remote switch tail DD board with FET