Tronic AAA 950mAh (Silver-Black)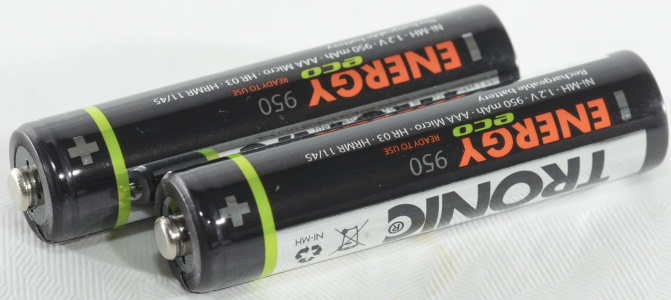 Official specifications:


Voltage: 1.2V

Capacity: 950mAh

Low self discharge (

LSD

): 75% after 1 year


Maximum temperature raise at different discharge currents: 1A:+2,5°C, 2A:+5,7°C, 3A:+9,0°C, 5A:+13,6°C
AAA
batteries from Lidl.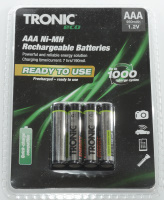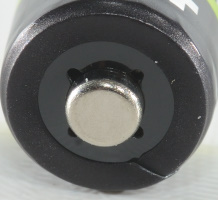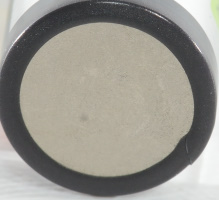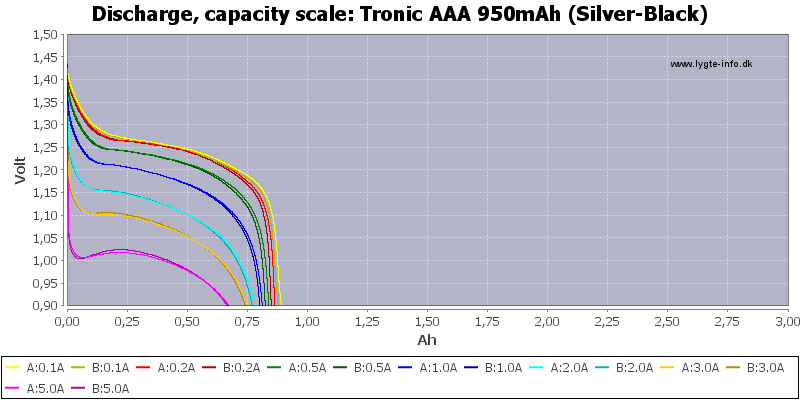 The discharge curves looks good, the batteries tracks fine.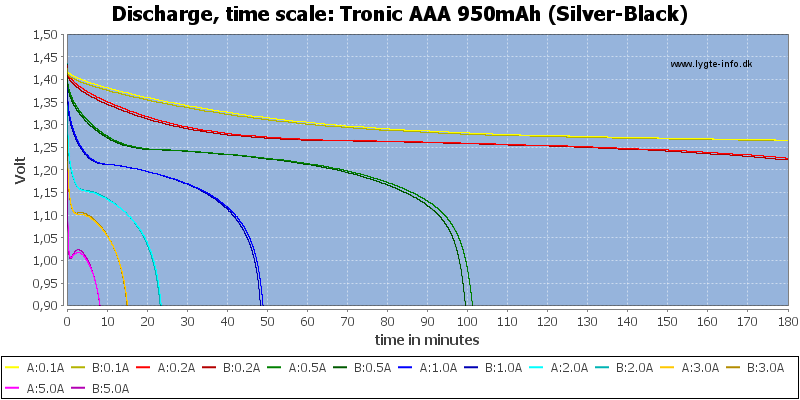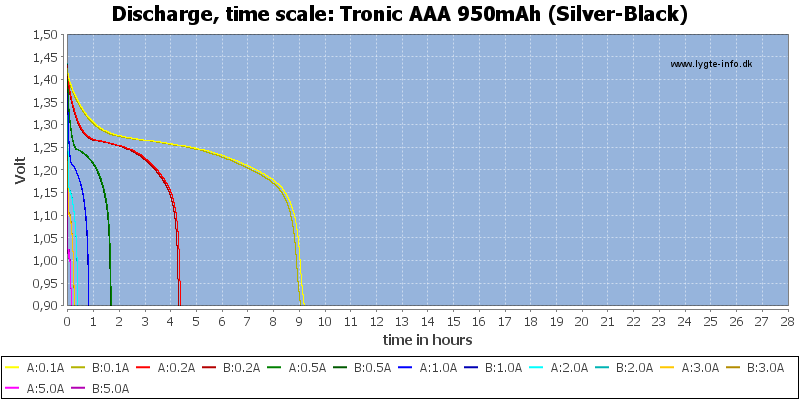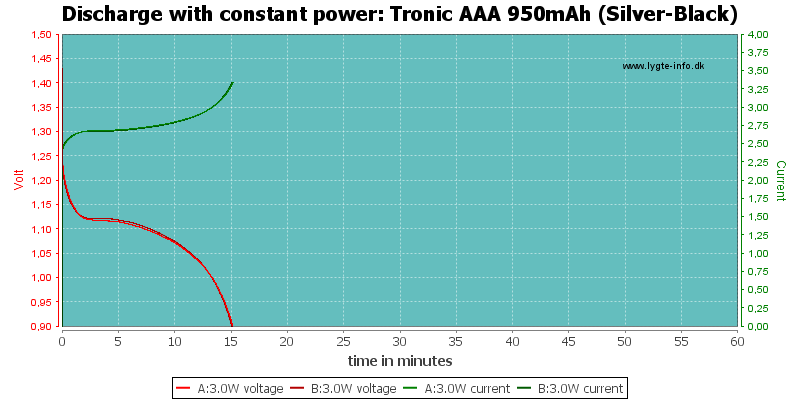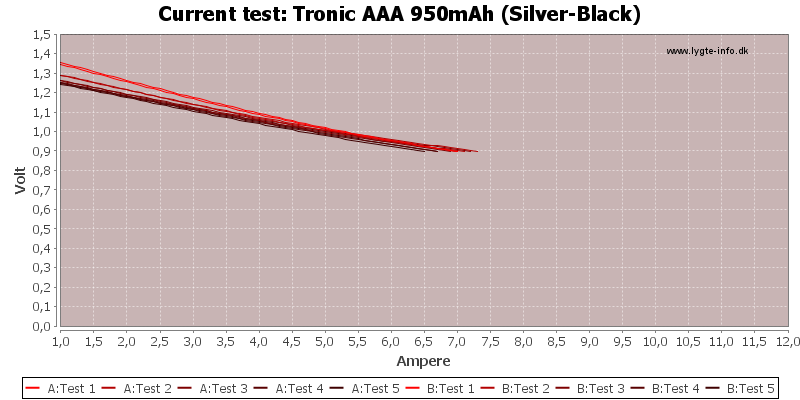 Conclusion
The batteries has good capacity and current handling, the
LSD
(
L
ow
s
elf
d
ischarge) rating is not the best, but acceptable for may usages.
Notes and links
The batteries was supplied by a reader for review.
How is the test done and how to read the charts
Compare to other AA/AAA batteries: Alkaline/NiMH/Lithium