https://www.zanflare.com/copy-of-vct-slb-056-led-motion-se ( Product Page )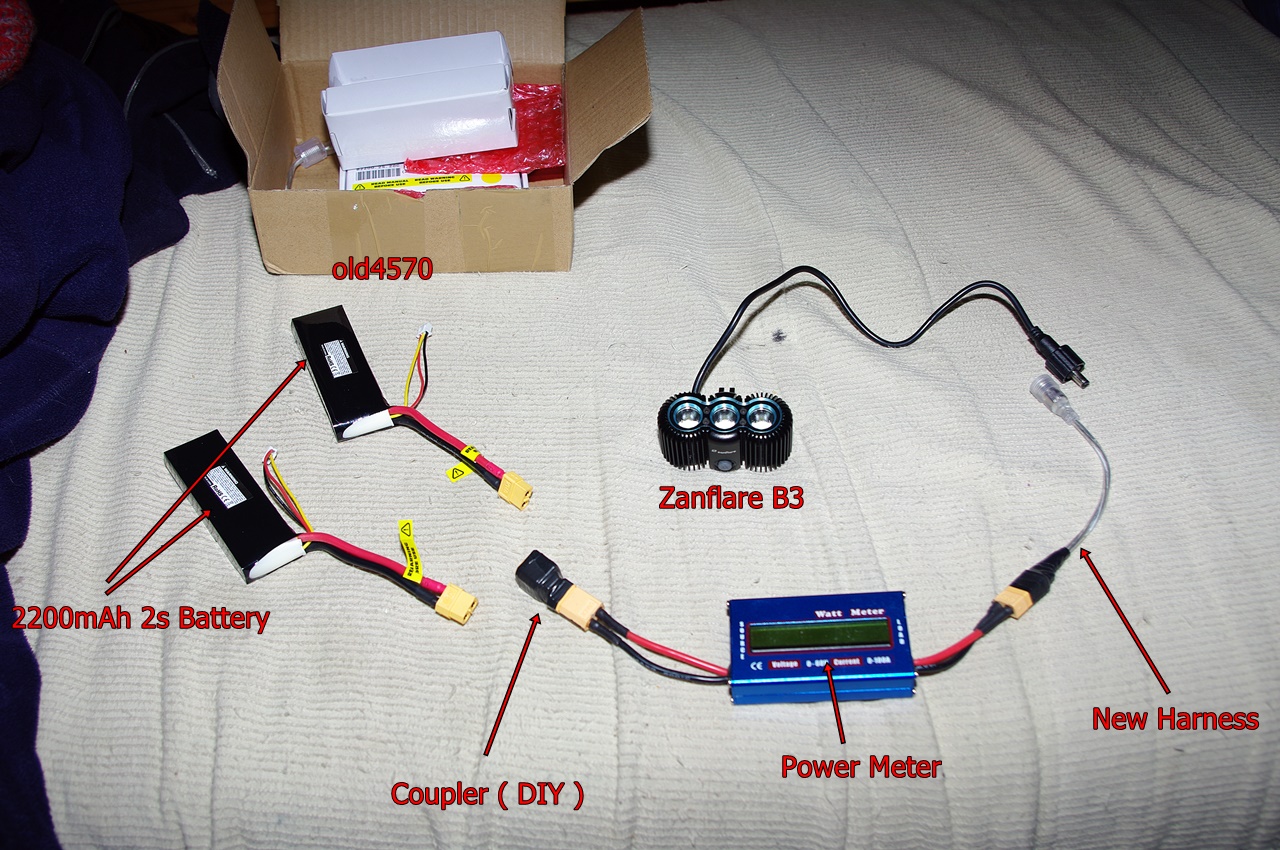 I will be using two 2200mAh 2s RC hobby grade batteries ..
To do so I had to make a coupler
I also had to make a harness to be able to use XT60 connectors and keep the Zanflare B3 stock .
To check current draw I will be using a RC hobby current / power meter .
I will also be doing some video .
The B3 can be put on a headband ( headlight – damned powerful headlamp ) , mounted on your helmet or to your bikes handlebars . Due to the design of the mount , if you have some action cam mounts around then you could utilize those as well .
I only got the B3 a few hours ago , spent that time making stuff so I can test it .. ( Charging batteries right now ) … But from my limited time with the B3 it looks to be a serious quality product . Low – Medium – High , One emitter , two emitters or three .. Thats 9 ways to run the B3 ( might even be a disco mode in there ) .. Or was that the low battery warning ? ( Batteries were not charged ) .
https://www.indiegogo.com/projects/b3-bike-light-your-night-owl-bicycle#/ = Crowd funding the B3 project > If anyone is interested !
Anyhow , will be working on getting the review out there and hopefully some decent video ( hopefully ) , need to test more cameras ..
The action cams are good because they dont compensate for the amount of light , but the amount of light shown is down a fair bit on what the eye see's …
—
 Always remember , the easiest thing in the world to do , is to expel hot air from your lungs and through some vocal chords ..
The resulting sound may , or may not be worth listening too ….