Samsung INR18650-36G 3350mAh (Purple)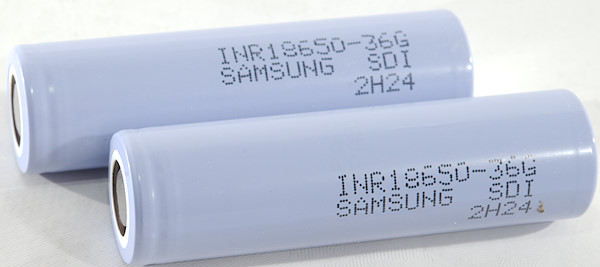 Official specifications:


Brand: Samsung

SDI



Model: INR18650-36G

Size: 18650

Positive: Flat

Type: Rechargeable Lithium Ion Battery

Protected: No

Nominal Voltage: 3.6V

Nominal Capacity: 3350mAh

Continuous Discharge Rate (

CDR

): 8A

Approximate Dimensions: 18mm x 65mm

Approximate Weight: 48g

This is a high capacity 18650 cell from Samsung.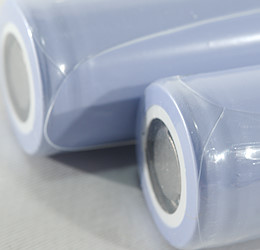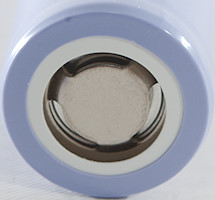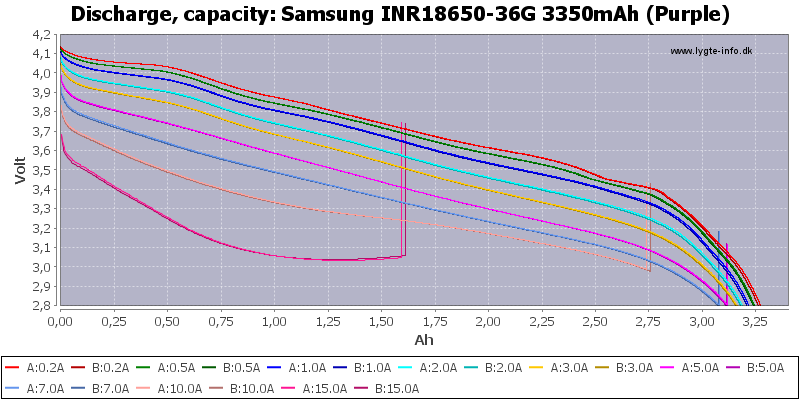 The two cells are well matches, but the battery do not like high current discharge, it gets rather hot.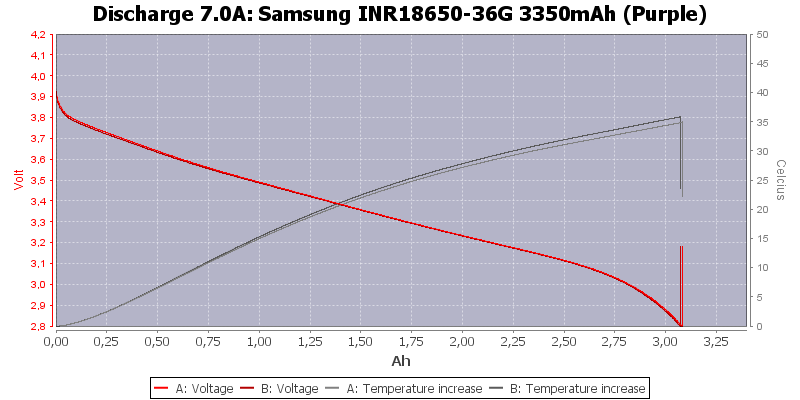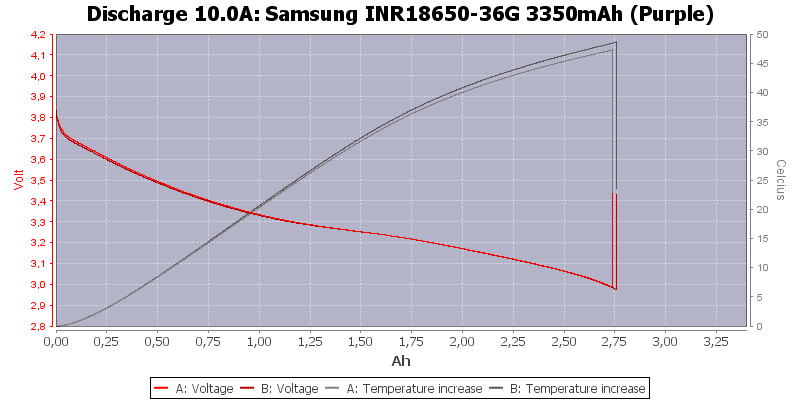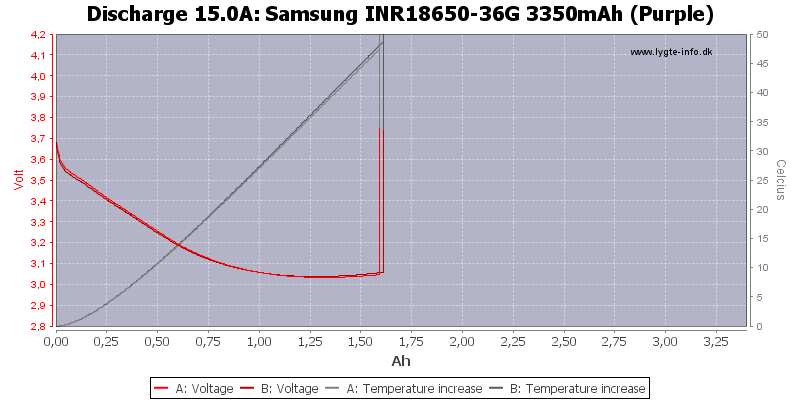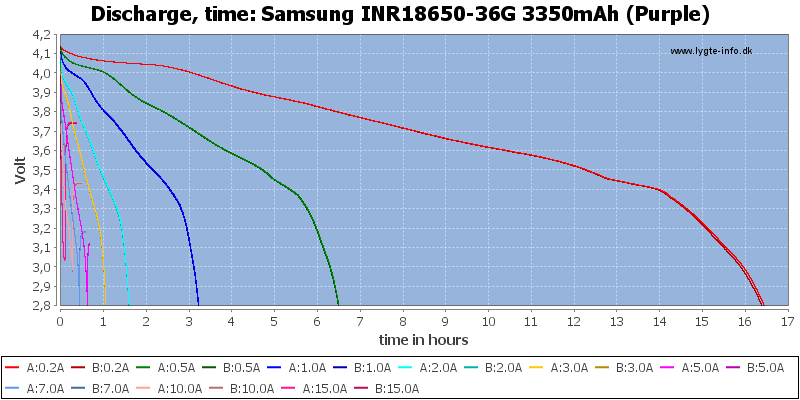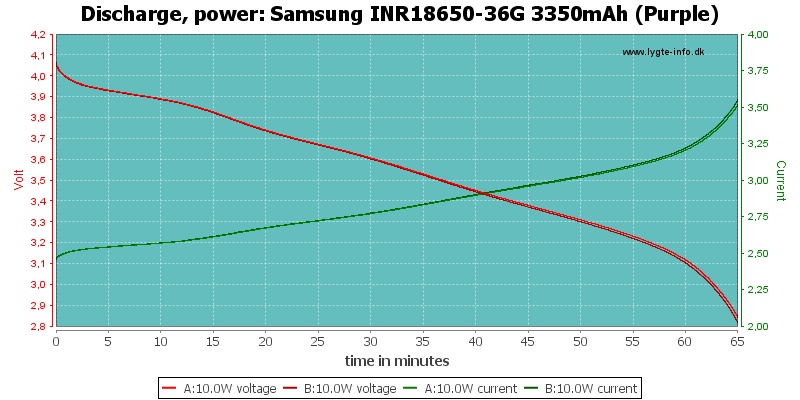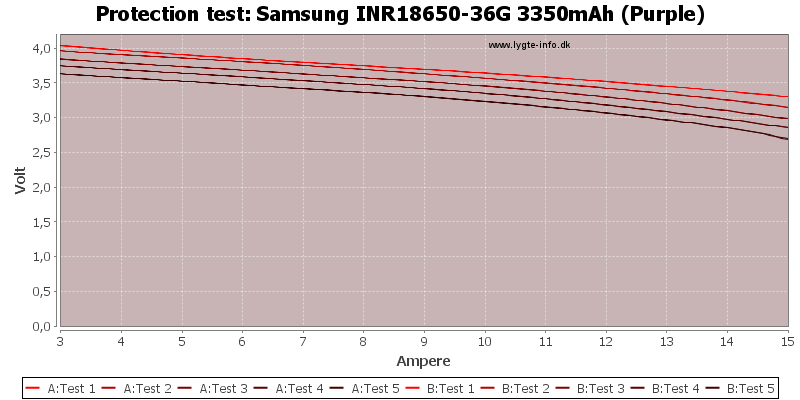 I gave this battery a discharge in the freezer, at 1A it has about 2600mAh at -20°C
Conclusion
This is good cell with lots of capacity for a 18650 cell, but it is not for high current.
Notes and links
The batteries was supplied by Vapcell for review.
How is the test done and how to read the charts
How is a protected LiIon battery constructed
More about button top and flat top batteries
Graphical comparison to 18650 and other batteries
Table with all tested LiIon batteries