SOLDSOLDSOLDSOLDSOLDSOLDSOLDSOLDSOLDSOLDSOLDSOLDSOLDSOLDSOLDSOLD
SOLDSOLDSOLDSOLDSOLDSOLDSOLDSOLDSOLDSOLDSOLDSOLDSOLDSOLDSOLDSOLD
All SOLD !
First, the brightest budget thrower on the market - the SMALL SUN ZY-C10-S !!!
This flood-to-zoom light sports a Cree XR-E of unknown binning.
I'd like to get $15 USD, with free domestic shipping.  Please add $4 for international.
Second is the ever-popular 109LED 3 x AA light, often used as a host for MASSIVE aspheric builds.  It has been reported that the 77mm lens from lck-led.com is a nice fit: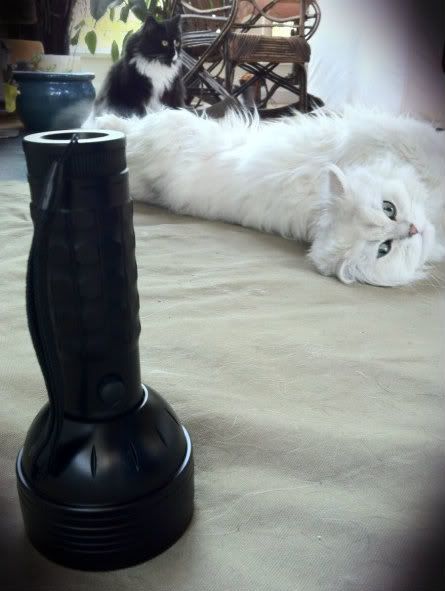 $20USD, free domestic shipping.  International, please add $5.