More than a year and half ago I modified my Dremel 395 clone with an external speed controller (bypassed the internal one) attached to its input cable, one of these:
https://www.aliexpress.com/item/Free-Shipping-AC-220V-2000W-SCR-Voltage-Regulator-Dimming-Dimmers-Speed-Controller-Thermostat/32640368025.html
Over time and due to me having to rotate the cable for it to fit inside the case, the connections broke and I had to overhaul the setup. I did it by attaching a connector to the thing, this way no cable rotations were required: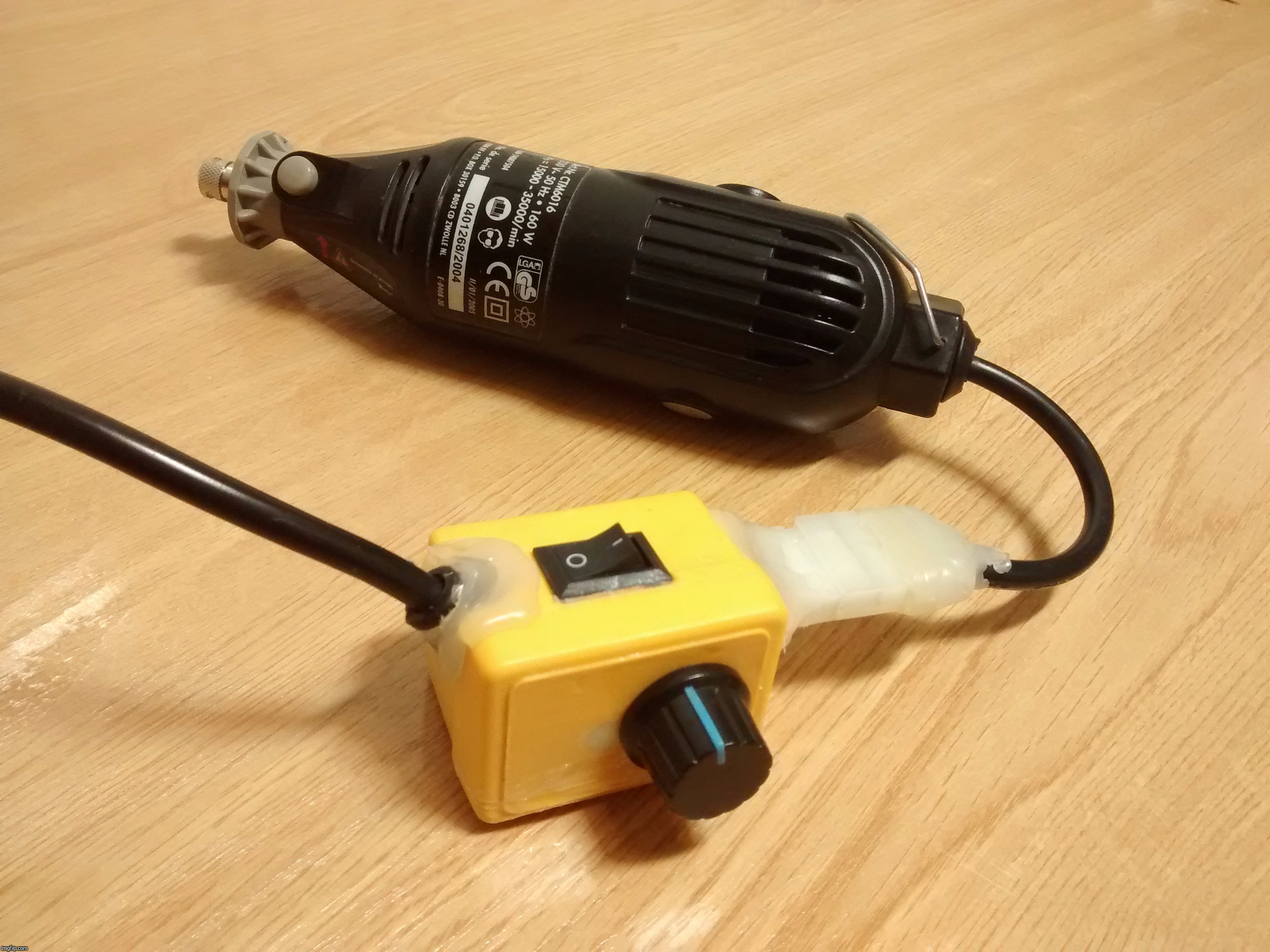 Unfortunately for me I blowed up the enduring SCR I purchased originally while testing the stuff, thus I ordered a new one and replaced it. This second unit only lasted a handnotful of months with very little use (!), I thought I had won a bad unit then and proceeded to order a 3rd unit. Unfortunately, the 3rd unit has lasted less than a mid-80s turbo F1 engine in
qualifying setup. Now this smells straight fishy and I am pissed because it takes me a lot of hours to open up the plastic box, replace the part and close it again. I say this smells fishy because it could be that certain people behind the manufacturing of these 2000W speed controllers may be doing something wrong.
Now, with regards to the Dremel 395/MultiPro speed regulator:
Some seller links:
Any relevant feedback with regards to those? The one which came with my tool ended up suffering overheating issues, this was the main reason for me to switch to a bigger, external controller. As you can understand I feel a bit weary with the above "2000W SCR" units. 
Cheers fellows 
—
Deleting a just published post causes the forum thread answer notification to fail. Thus, if you need to change your just published post, edit it. Thanks.
Please avoid fully quoting lenghty posts, namely with nested quotes. Trim quotes down to the essential. Helps with neatness and legibility. Thanks.
I recommend saying no to Covid vaccine. Listen to your soul.