I and many others have had a lot of trouble with the Li-ion Battery packs of Ridgid power power tools. In fact recently, because of the bad rep that they have had, Ridgid has implemented a "Lifetime Service Agreement" When you buy a new Li-ion power tool, the batteries are guaranteed for life so long as you register them. (they have serial numbers)
Tonight I opened up a bad pack that was not guaranteed. Here is what I found.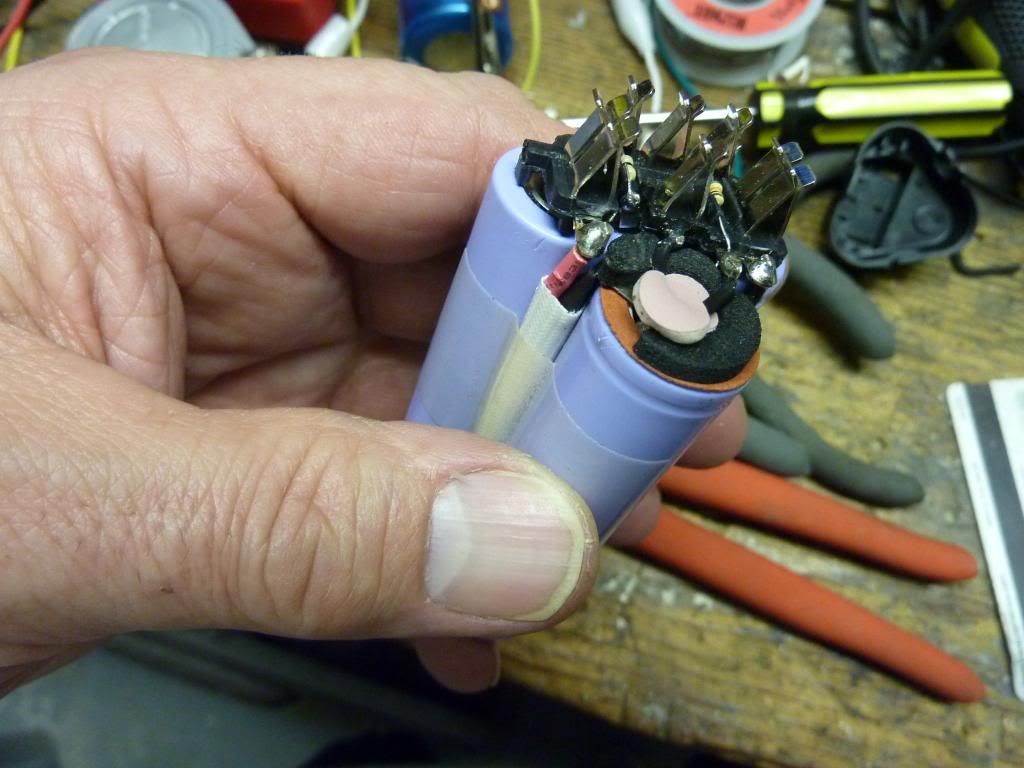 Now what is probably the underlining problem!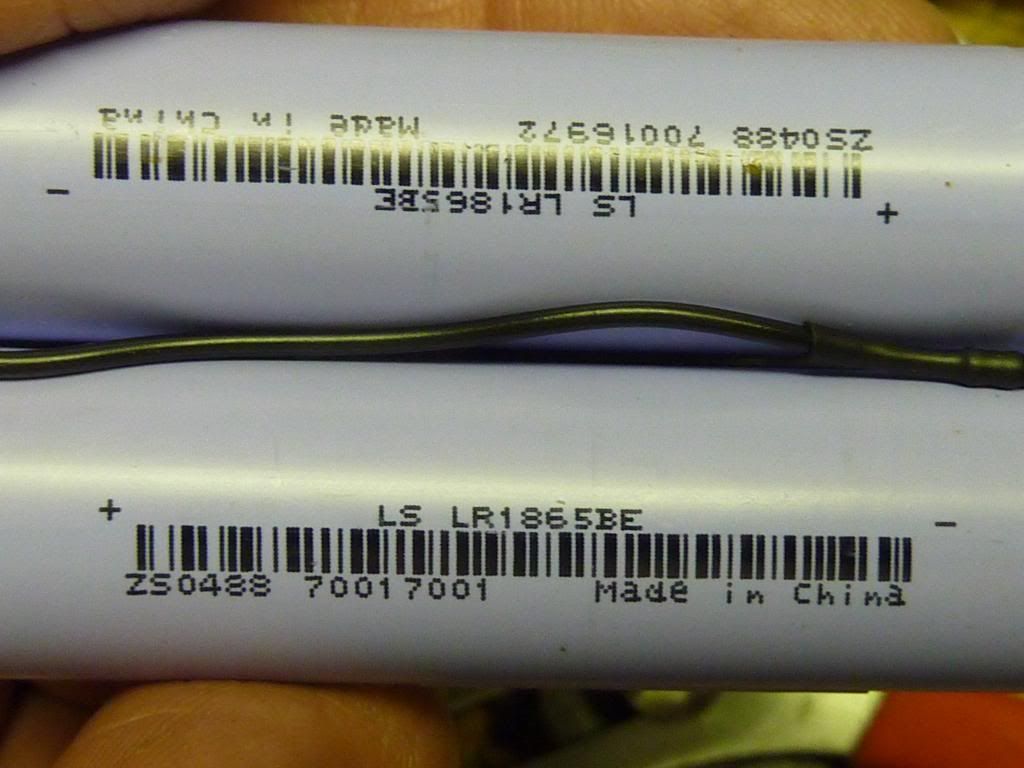 Made in China, what does one expect.
I have opened the cheap Home Depot brand "Ryobi" and even they had Sanyo's
Now for entertainment, a little instructional video by a couple of Ridgid tool owners.