Efest IMR26650 3000mAh (Red) 2014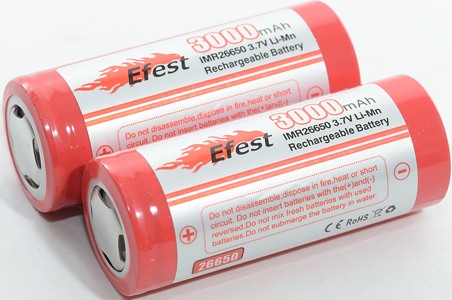 Official specifications:
Weight: 95g
Length: 66.67 mm
Diamter: 26.21mm
Top: flat top
Bottom:non-procted
Typical Capacity: 3000mAh
Min capacity: 3000mAh
Maximum discharging current: 15A
Maximum charging current: 6.5 A
Maximum pulse discharging current: 60A
Resistance: 13±2 mOhm
Battery WH: 125WH\Kg
Discharge cut-off voltage: 2.5V
Voltage: 3.8V
Full Charge voltage: 4.2V
Monthly Self-discharge rate: Temperature range: Discharge: -20~+60 ºC, Charge: 0~45 ºC
This battery is rated as a high current type.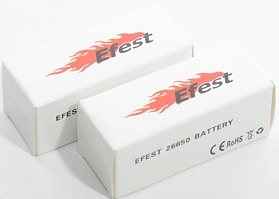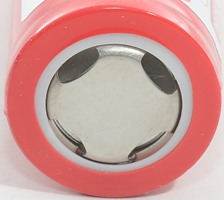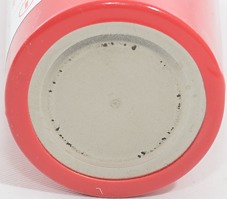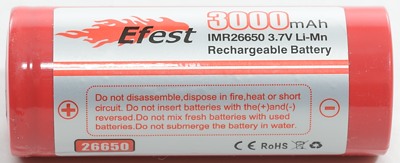 The batteries can handle up to 20A, but does heat up at 15A and 20A. It is nice with nearly constant capacity at any load.
The 15A rating is fine for it.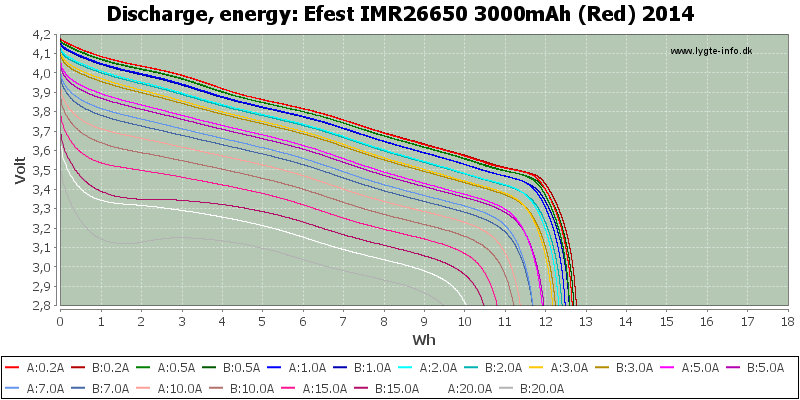 Conclusion
These batteries has good performance up to 10A, but it is possible to find 26650 with lower capacity, but considerable better high current capability.
It will rate it as an acceptable battery.
Notes and links
The battery was supplied by Efest for review.
How is the test done and how to read the charts
How is a protected LiIon battery constructed
More about button top and flat top batteries