-Having a clear out!
Now split up, if you fancy 'mixing and matching' ask me for a price!
some used, most new! not all tested so some may be defective
any questions, ask away
-maxtoch 26mm XPG2
-maxtoch 26mm XPL
-maxtoch 31.5mm XML2
-XPG2 CW triple 20mm with carclo optic
£27.00
-MTG2 Q0 5000K de domed 25mm + 16 and 20mm noctigon
-MKR 6V cool white non DTP 20mm
-5x LG cool white emitter (1 on 16mm noctigon, can mount all if wanted +£6.00)
£36.00
-XML2 U2 1A de domed emitter only x2
-XML2 16mm de domed noctigon
-XPG2 R4 1A de domed 20mm au base x2
-XML2 U2 1A 20mm noctigon dome on x2
-XML2 U3 1A 16mm DTP dedomed x3
-XML2 U3 1A 20mm DTP dedomed x4
£85.00
Retail price roughly £146.00 (before de domed)
Price for all: Total: £130.00 + postage
Price in GBP
Paypal Only
Ask me for a postage quote
!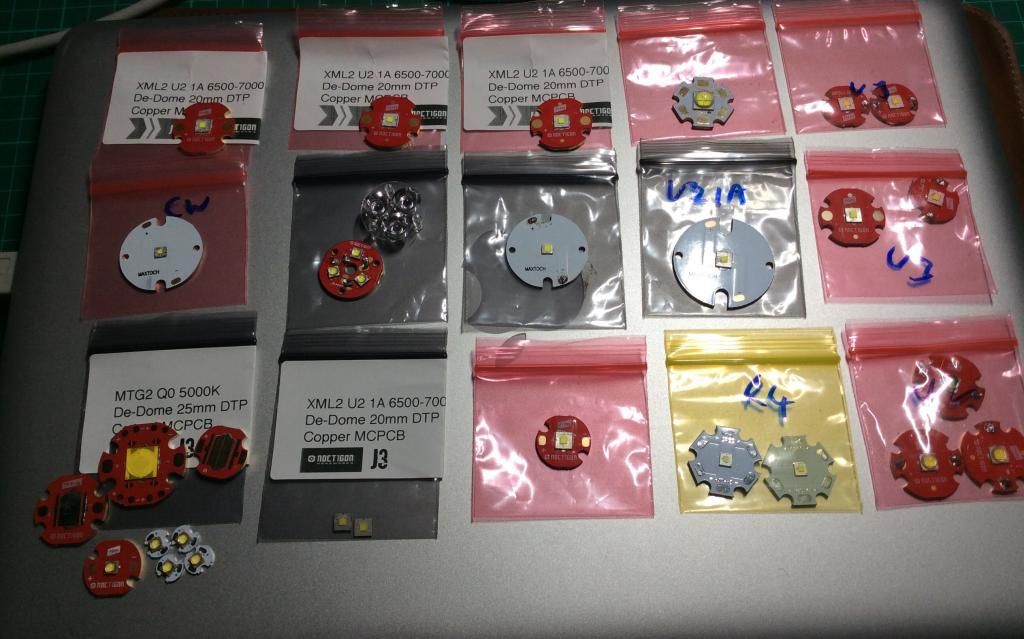 !
—
Custom builds | Modifications | Powder Coating 
Gallery: Instagram