Another Suaoki review, great quality cheap brand
I recently bought a couple of Suaoki items, one being this mini lantern, these were not provided by Suaoki but bought personally by me!
I went for this power bank due to the size and solar charging.
Obviously to charge this power bank fully from solar power would take forever, so it does have a USB in charging at 2A
but the solar power is useful to top up the battery. But i suppose you could put the bank on your car dash all day to give it a bit of juice!
Led light is useful (High-Flash) Colour temp is about 5500-6000K
Comes with a carabiner to hang off most places
so far I'm liking the bank, very nice quality and well built, the black and orange looks great, they all do it in black/green.
Price £11.99 Next day delivery (amazon prime)
Manafacturer Specs:
High Capacity Battery: the 10,000mAh battery can be charged by an external source through USB, and is monitored by 4 LED lights that let you know the battery's status while it's charging or in use
Solid Build: a hard-plastic case ensures that the product will be protected from minor drops or spills, meaning it won't fail you on your typical day to day outings
Dual USB: a 1A and a 2.5A USB output let you charge two electronics at once, and are suitable for tablets, smartphones, or any other gadgets
Solar Support: charging from the unit's battery can be supplemented with the built-in solar panel during the day, giving you even more power on your adventures. Plus, the convenient 4 LEDs will let you know if the unit is drawing solar power
Light Your Way: double-tap the power button to activate the built-in light and press it again to make it flash, perfect for when you're trying to find your way in the dark
Battery: 10,000 mAh, Lithium-Ion
Solar Panel: 1.5W
Inputs: Micro USB
Outputs: USB 1A and 2.1A
Full Charge Time: ~6 hours
Product Dimensions: 161×79×18 mm (6.34×3.11×0.71 in)
Product Weight: 260g (.57 lb.)
Pictures below:
!
!
!
!
!
!
!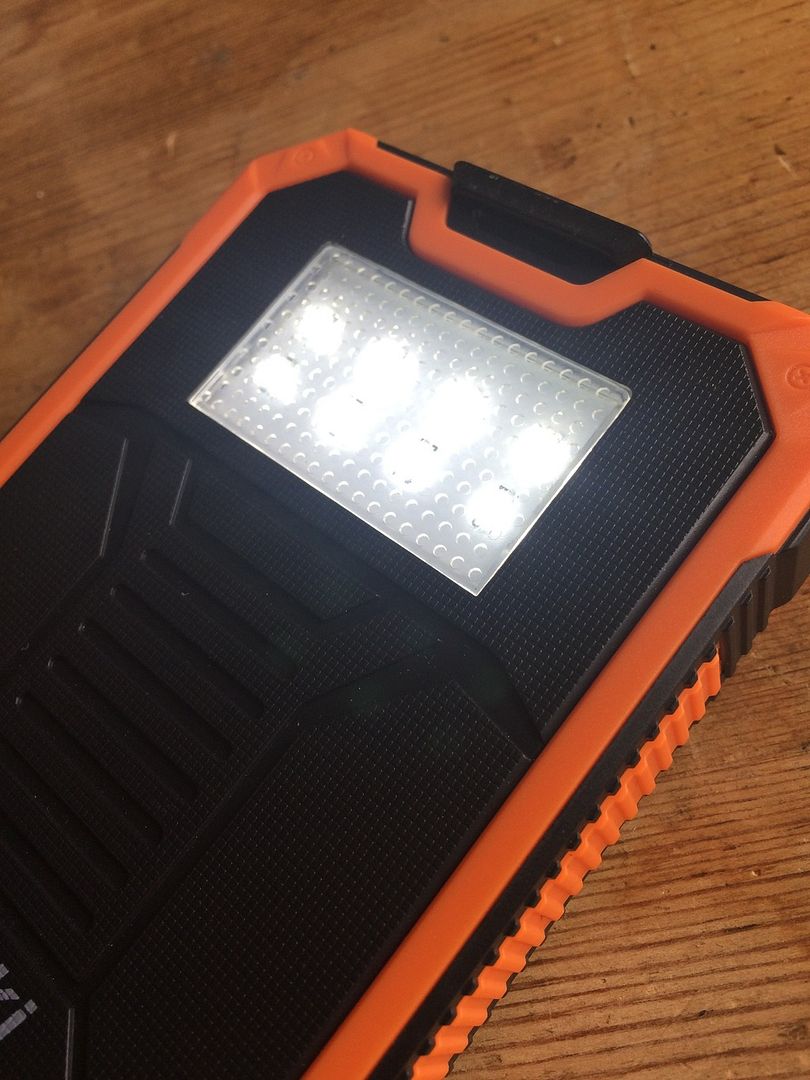 !
!
!
—
Custom builds | Modifications | Powder Coating 
Gallery: Instagram