http://www.amazon.com/dp/B01G86KX5G
Orcatorch was kind enough to send 2 of the T11 flashlights to me. One of them is going to be torture tested a little later in the week, but wanted to upload my findings on performance and construction here.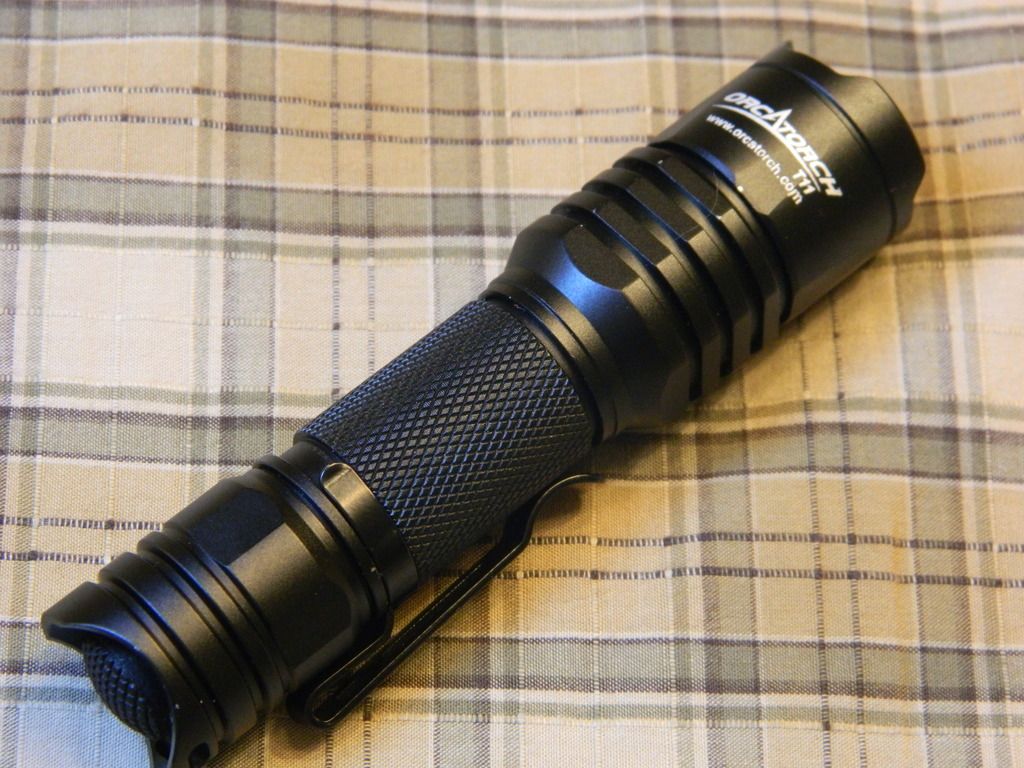 My Youtube Video:

My Torture Test Video:

Manufacturers specs:
Package Included:
1. 1*Flashlight:Orcatorch T11 six modes white light flashlight
2. 1*AA unrechargeable battery
3. Accessories:1* lanyard
4. 2*Waterproof O-ring
1*belt clip
Product Parameter:
Lamp type: Cree XP-G2 (R5) LED
Working voltage:0.8-3V
Lumens (brightness) and battery life: Turbo(190lumen with runtme 2.6h)-High(80lumen with runtme 7.6h)-Middle(30lumen with runtme 19.8h)-Low(10lumen with runtme 60h)
Mode or stalls: Six modes(Turbo-High-Middle-Low-Strobe-SOS)
Irradiation distance: 106M (347feet)
LED runtime: 50,000hours
Using Battery: One AA battery (note torch operating voltage range)
Waterproof level: IP68, can prevent rain and living water
Size: 104.6mm(Length) x 25mm(Head Diameter) x 23mm(Tail Diameter)
Flashlight Weight: 55g (excluding battery)
Body Material: Aircraft-grade Aluminum with high hardness, light weight
Surface Technology: Type III military hard-anodized anti-abrasive finish with high strength and good wear resistance
Class: Toughened glass with anti-reflective coating
Cup: Aluminum alloy material, strong impact and scratch resistant, anti-aging, good fire resistance
Performance: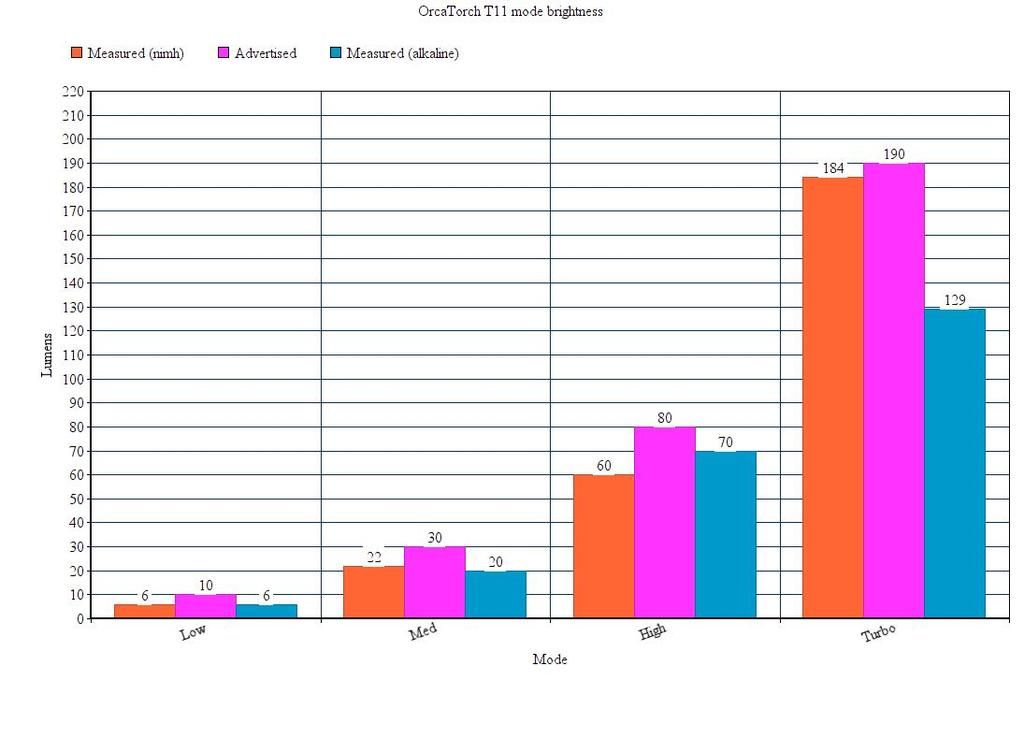 My Lumen testing using the ceiling bounce method shows very similar numbers to the advertised lumens.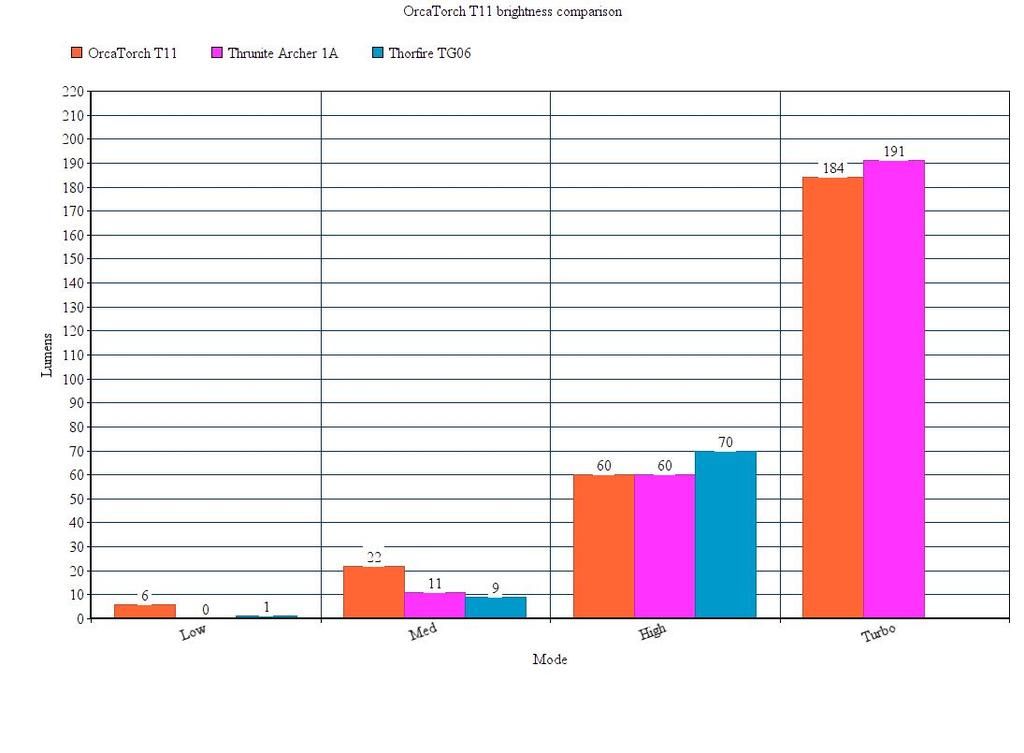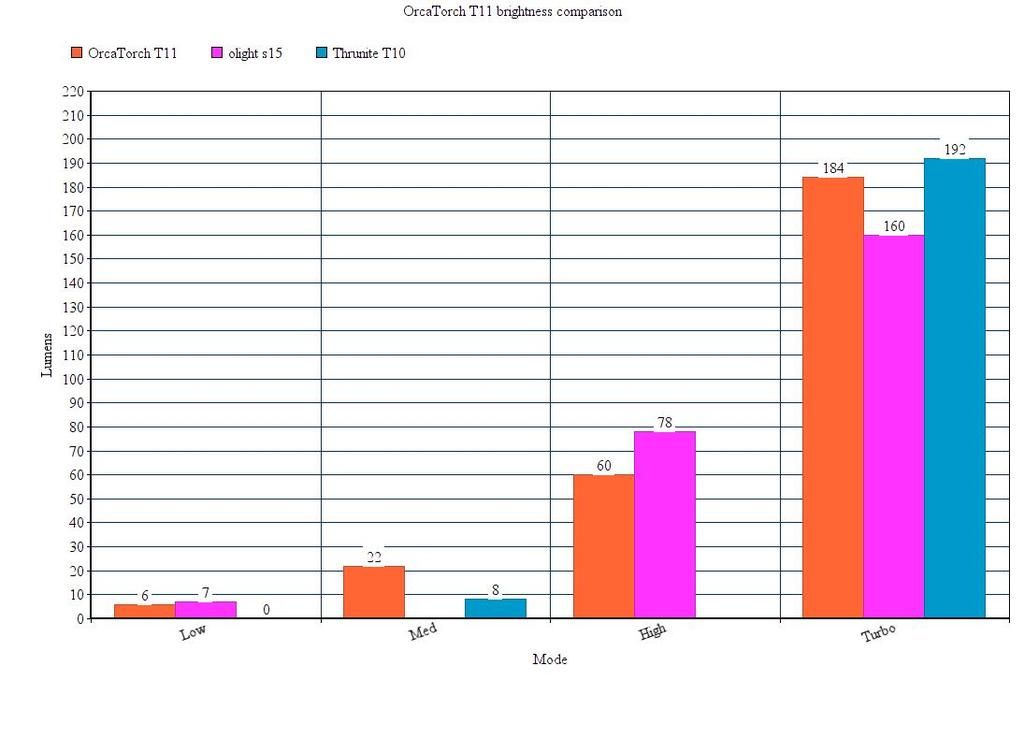 the light is very competitive with other AA lights as far as brightness and mode spacing.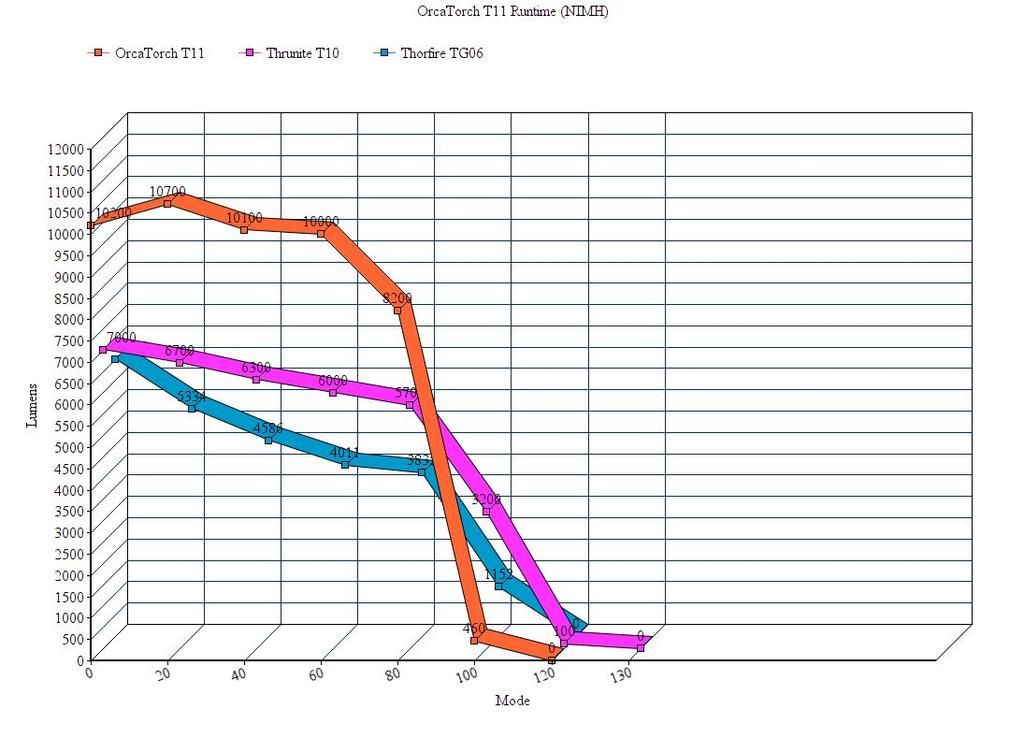 Bear in mind while looking at these graphs that I am measuring Lux, not lumens. The lights have different hot spot brightnesses. This is just to show the performance of the light over time compared to others, it is not a measure of lumens. Once again it is very competitive with the competition.
Update: no signs of PWM in any mode. Checked by hand and camera
Runtimes:
NIMH:
T11 – 103 min
Thrunite T10 – 120 min
Thrunite Archer 1A – 110 min
Thorfire TG06 – 110 Min
Olight S15 – 70 MIn
Alkaline:
T11 – 120+
T10 – 120+
TG06 – 100 min
Archer 1a – 50 min
The T11 posts some impressive runtimes for the AA platform. It has pretty similar runtimes for Alkaline and NIMH which is great. Very happy with the performance of the light. It definitely outperforms the TG06 and Olight S15, however the T10 gives it a run for the money. The NIMH test also shows very good regulation.
Construction: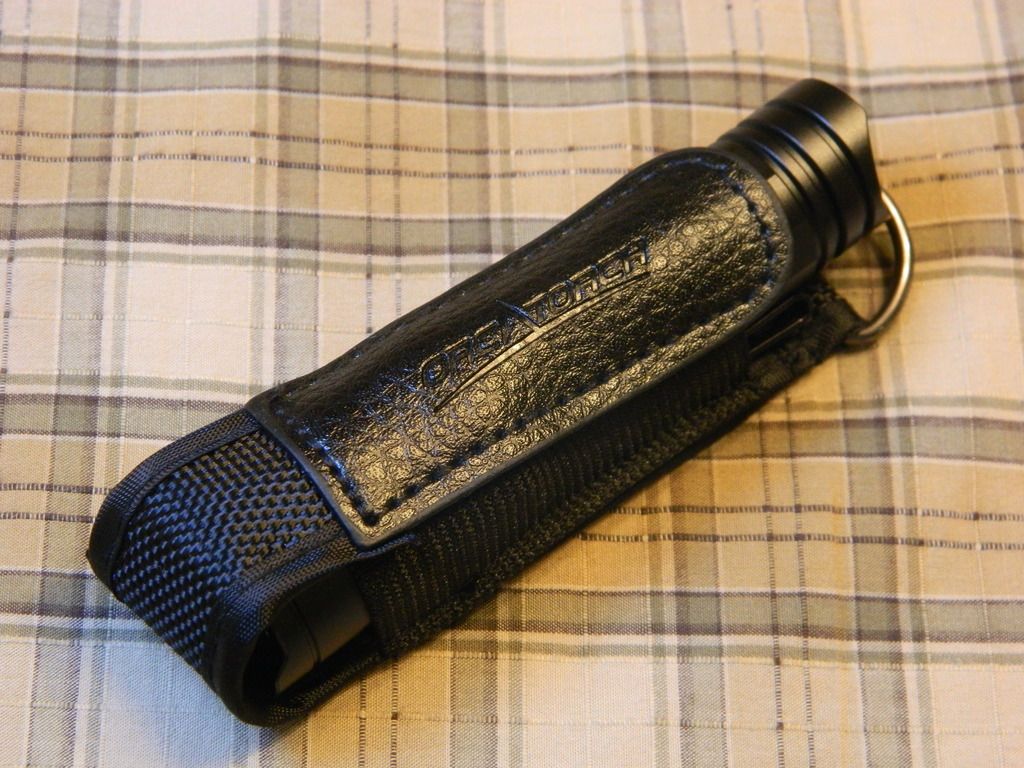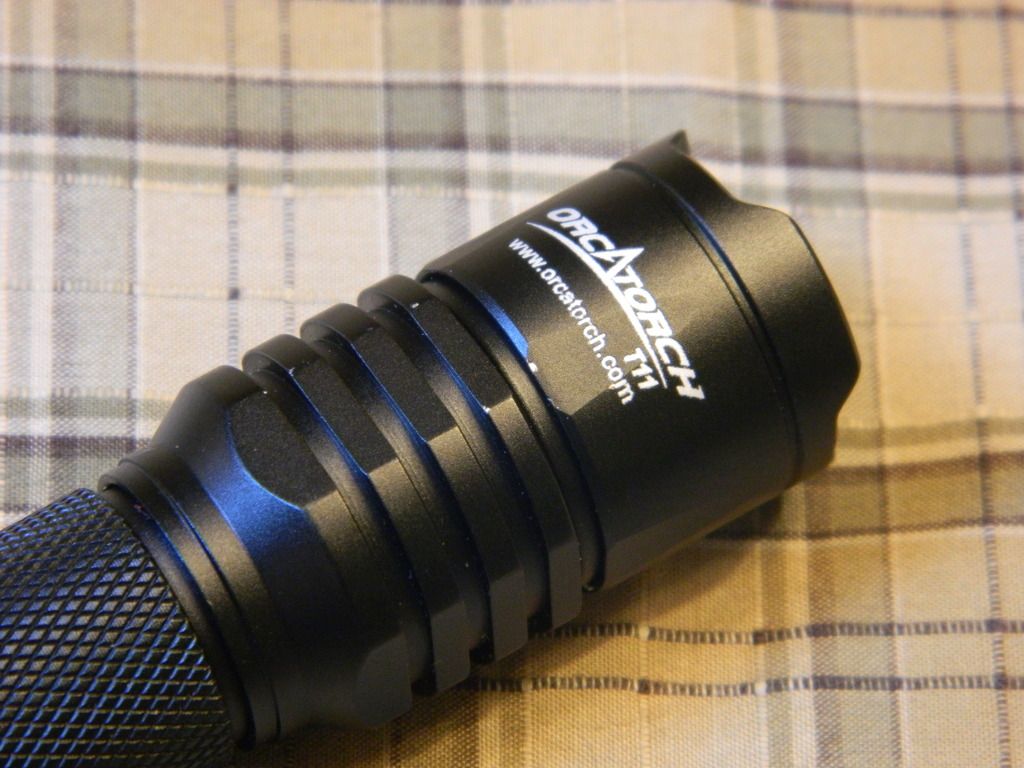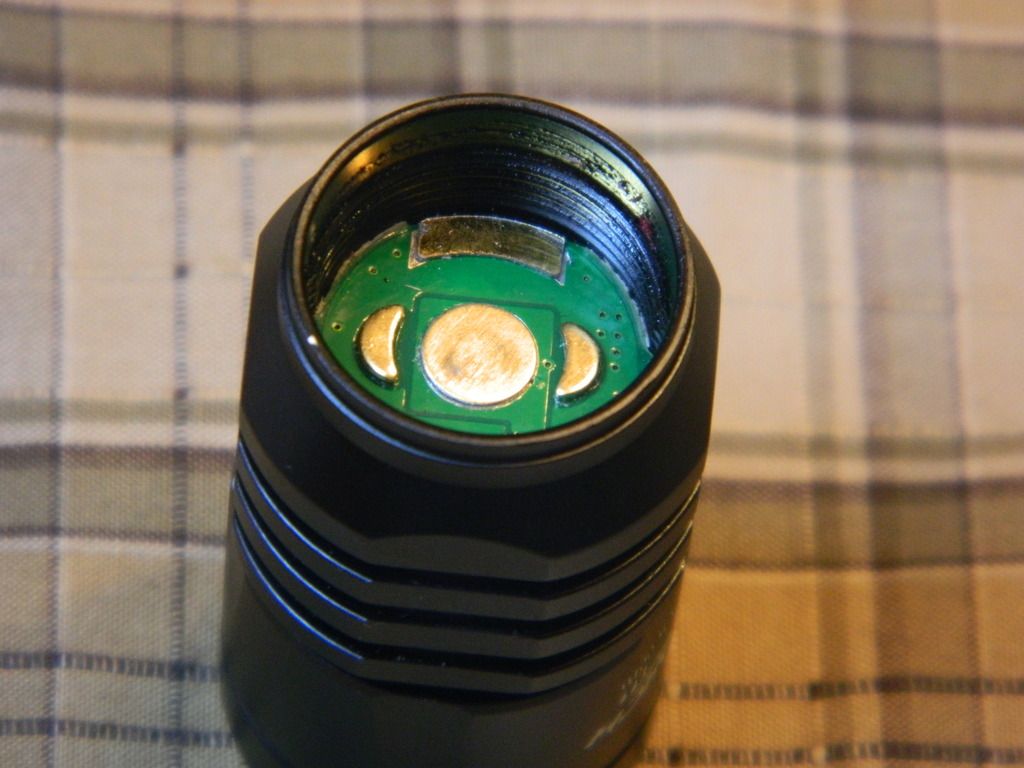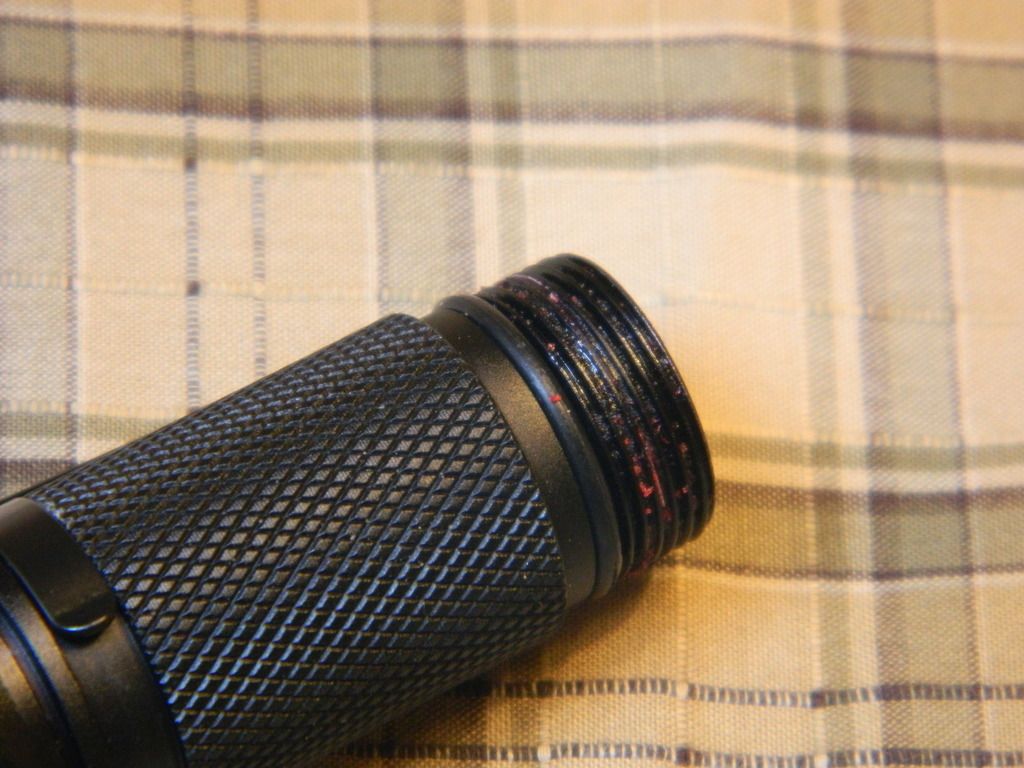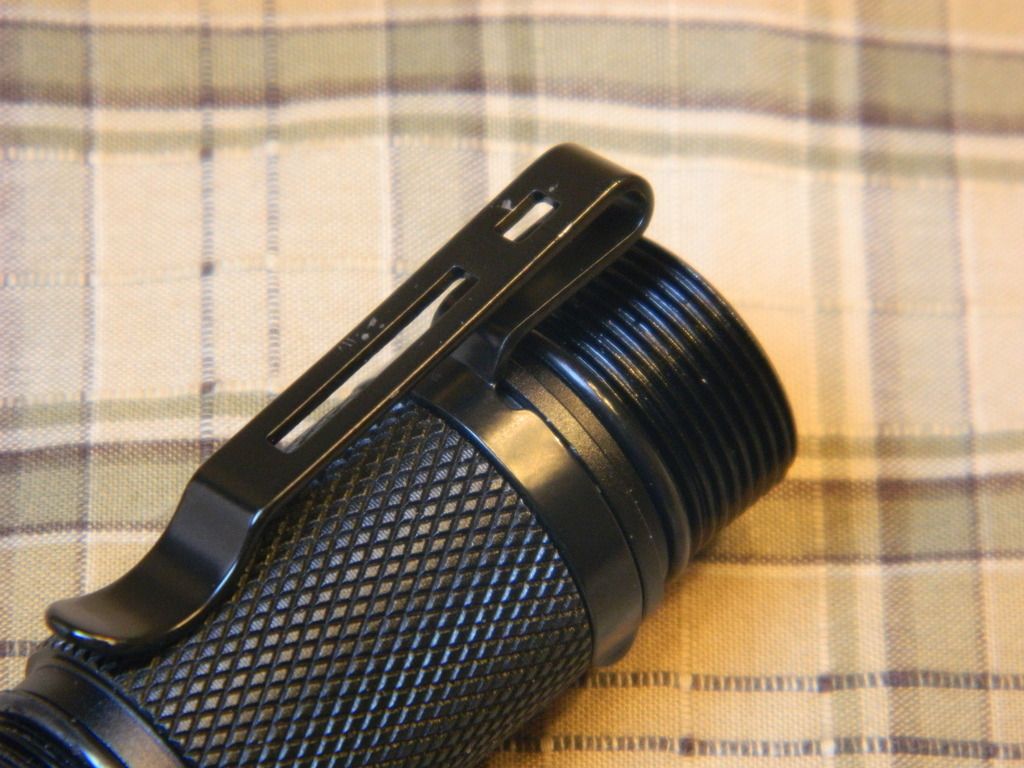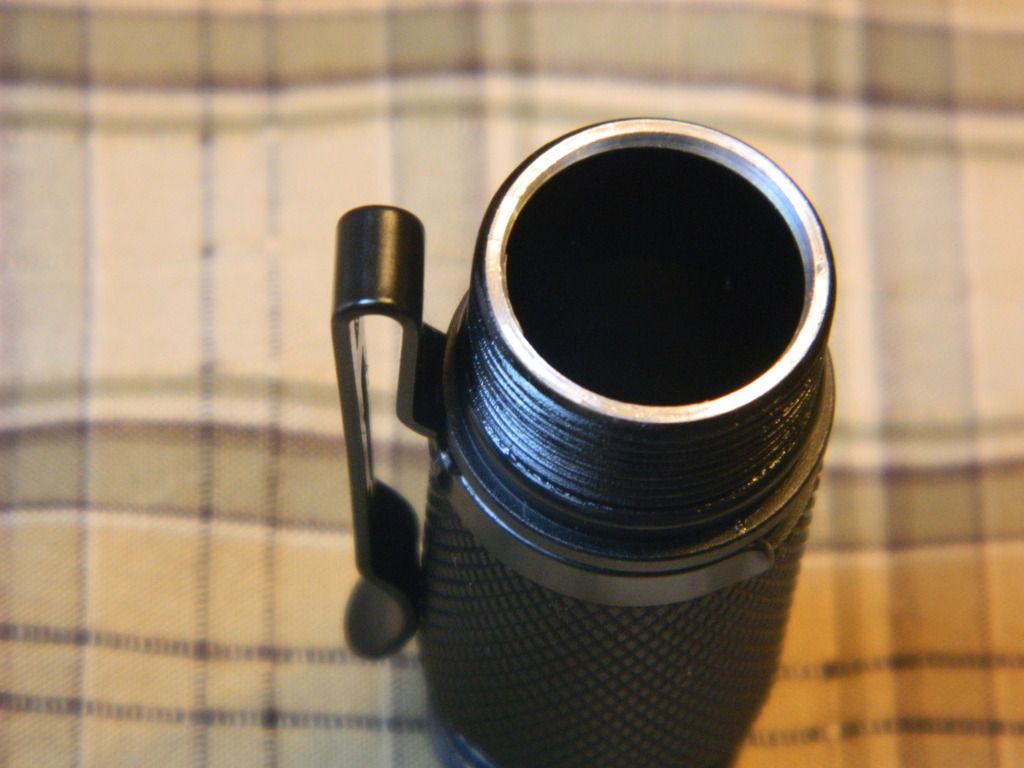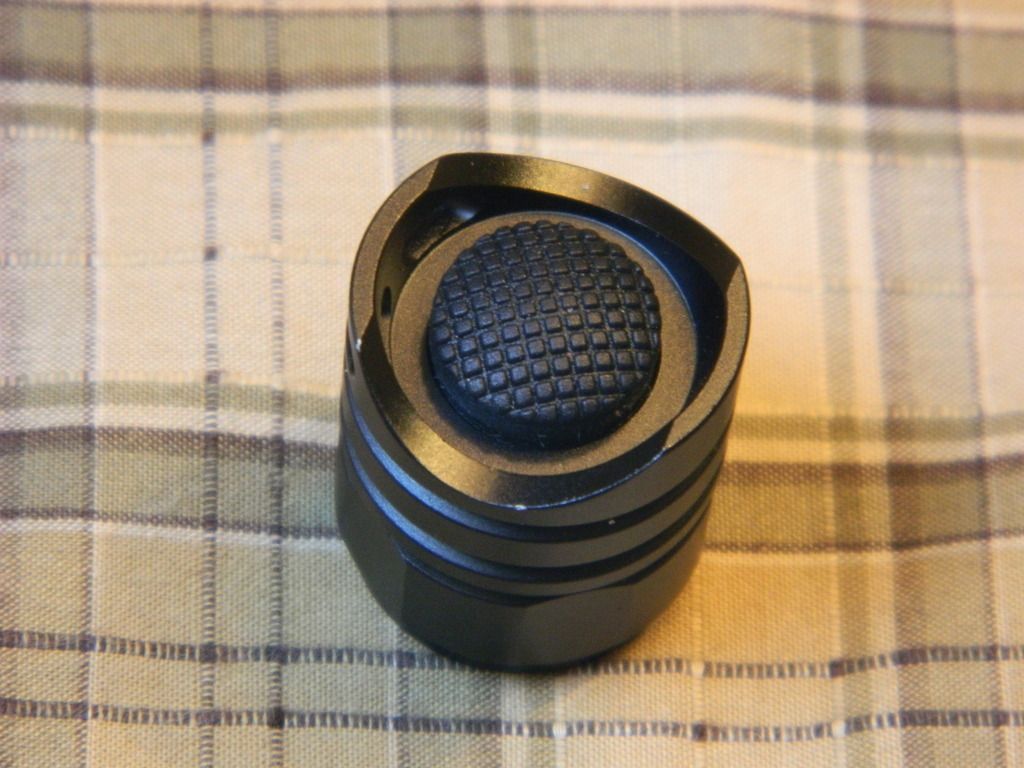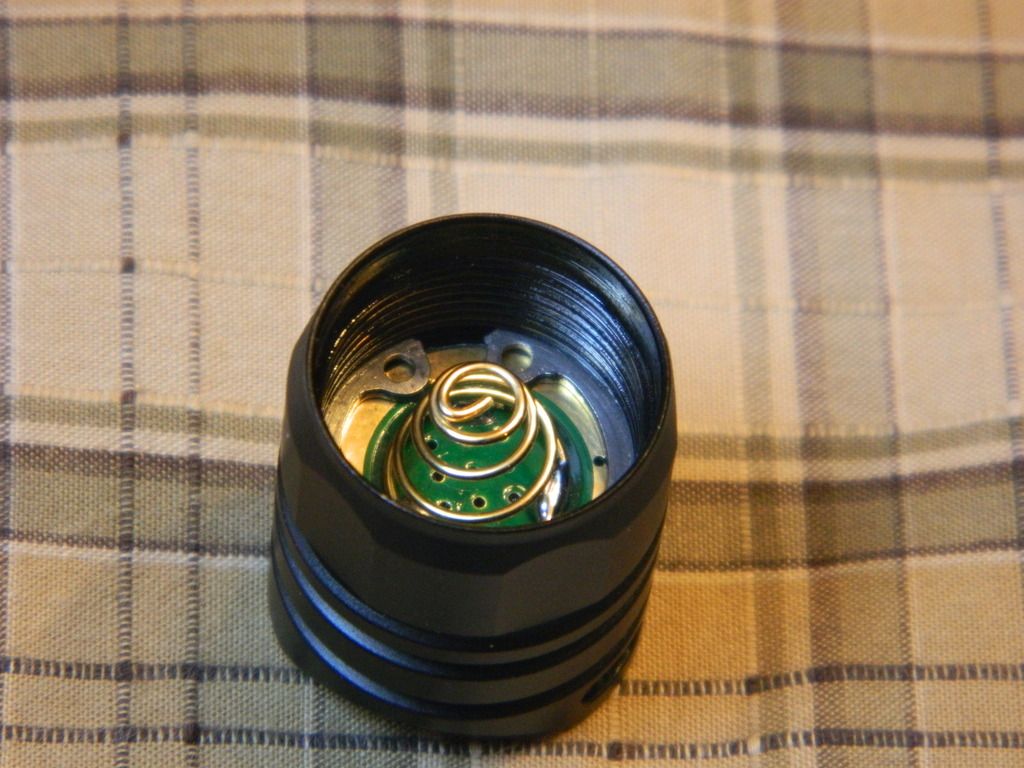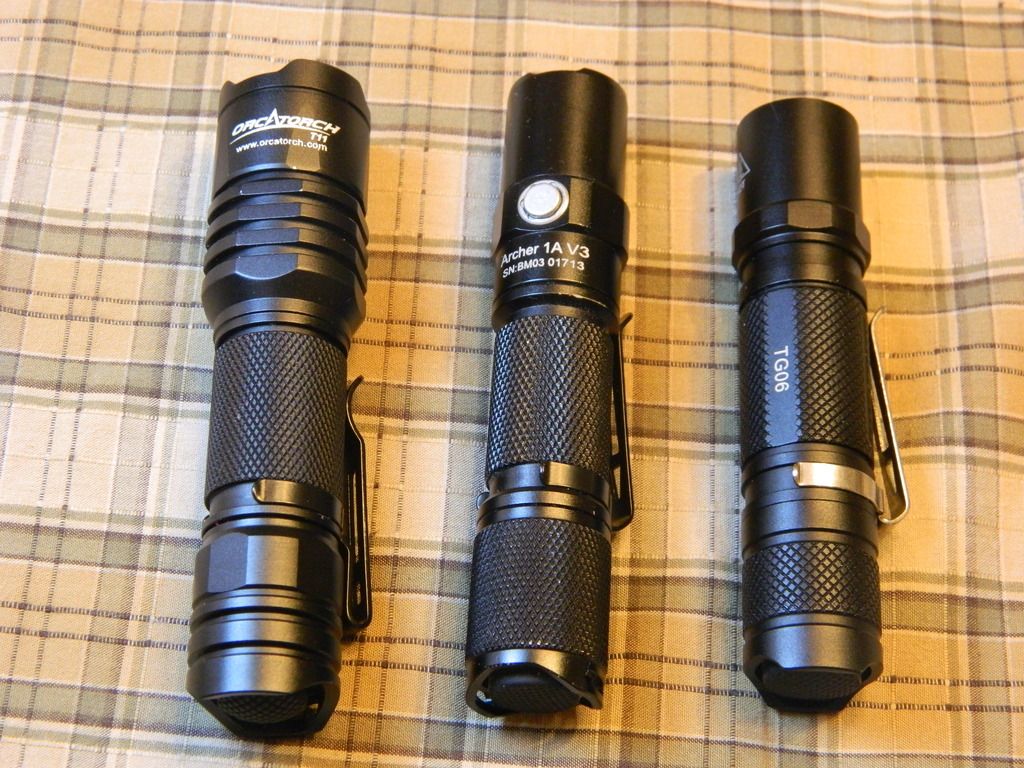 So lets start out by saying this light is glued at the head. You can see from the pictures it appears like they used Red Loctite. At the head end there are brass contacts to mate with the battery. At the tailswitch there is a nice stout coated spring and a retaining ring holding the switch and electronics in place. Reverse clicky tailswitch. The threads were lubed and are very smooth. Knurling and anno seem great. Bezel is also glued. It has a crenulated Bezel and a smooth reflector. The pocket clip is very strong, and you need pliers to even remove them from the light. They are not reversible. The pocket clip is also appropriate depth on the flashlight. Travels in the pocket very well. The light does tailstand, but it is wobbly.
Overall if you take everything into consideration it looks as though Orcatorch did a great job putting this together. I don't see any issues with the fit or finish and this thing seems rock solid.
Beam Shots: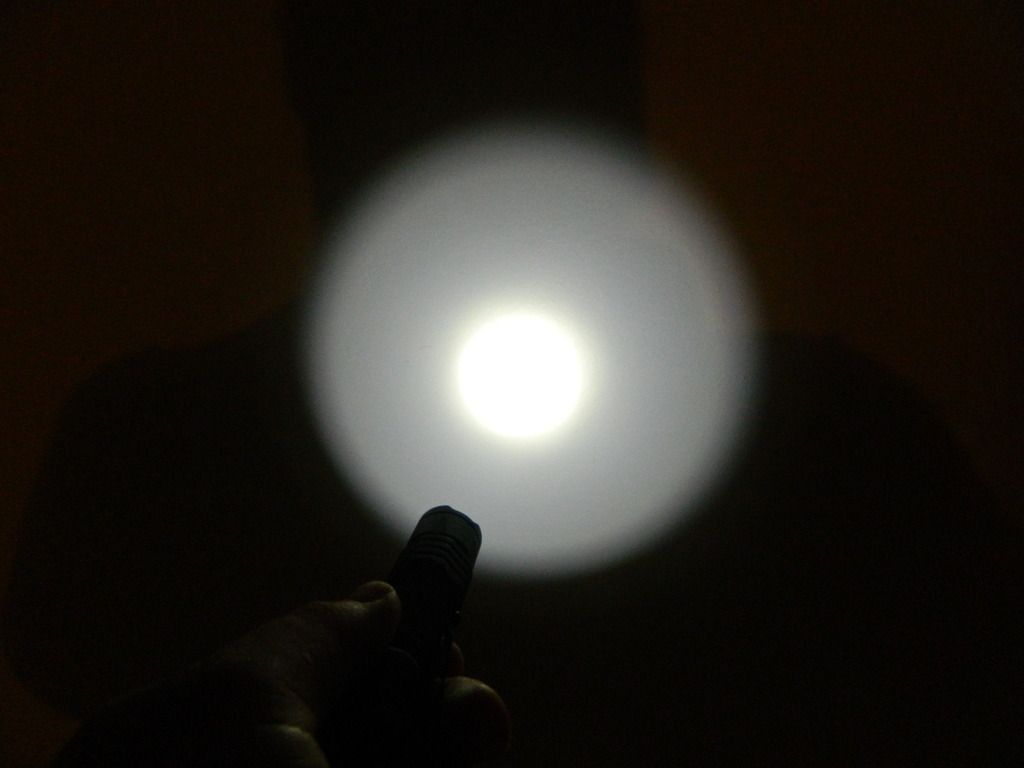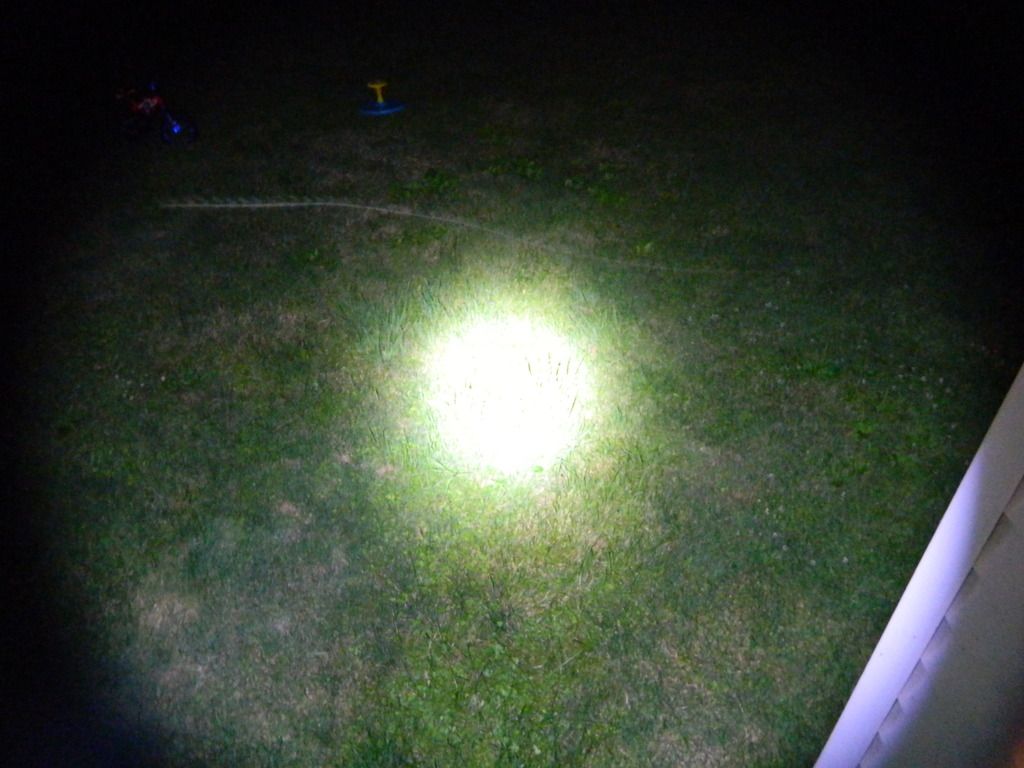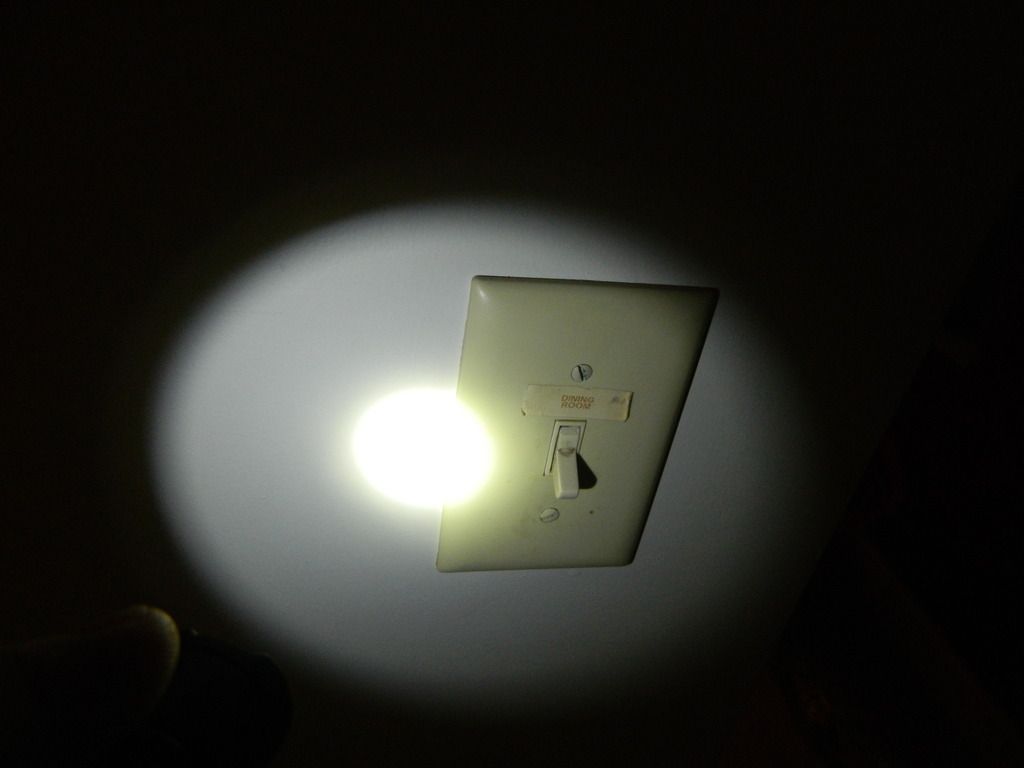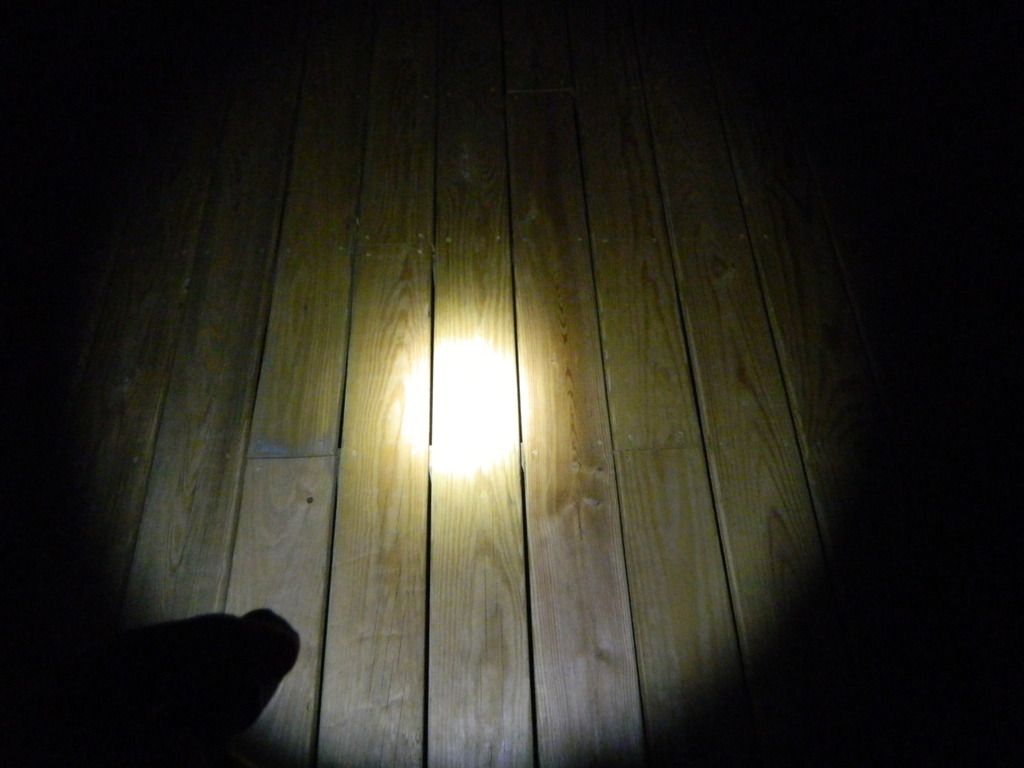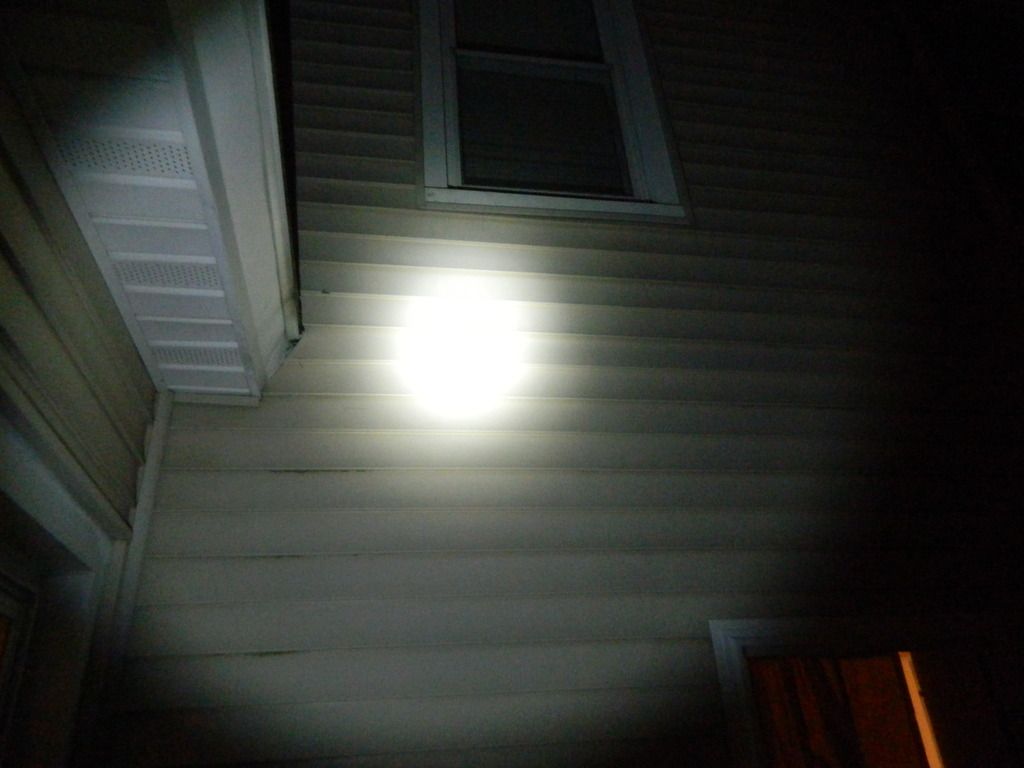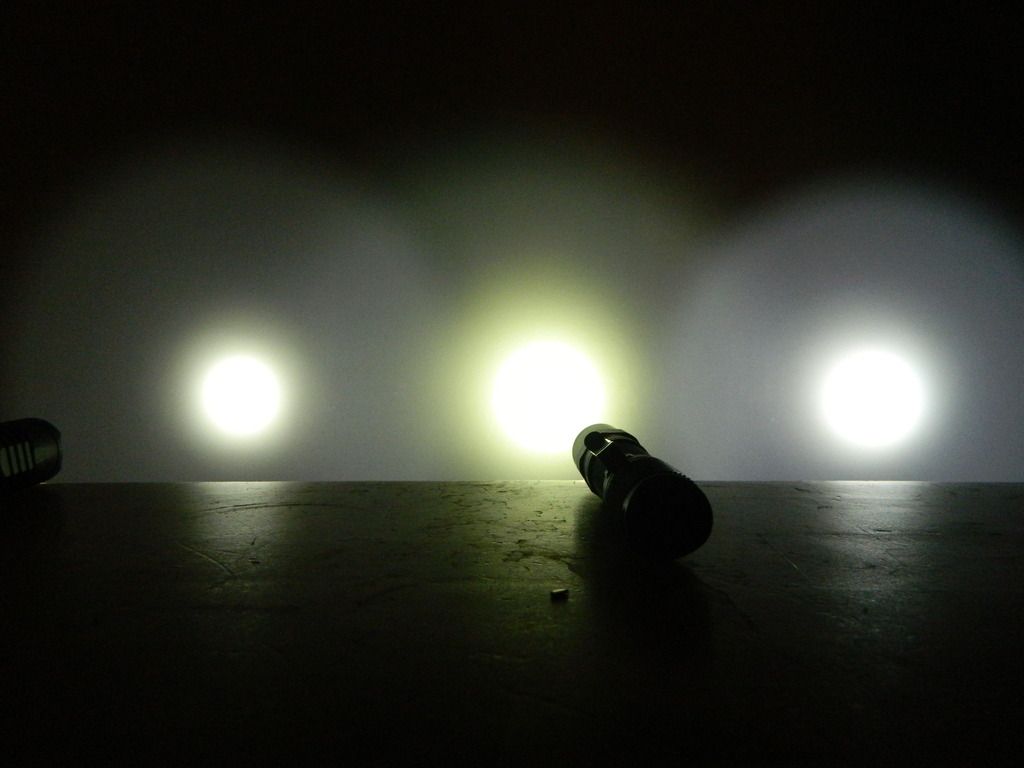 OrcaTorch T11 VS Thrunite Archer 1A Vs Thorfire TG06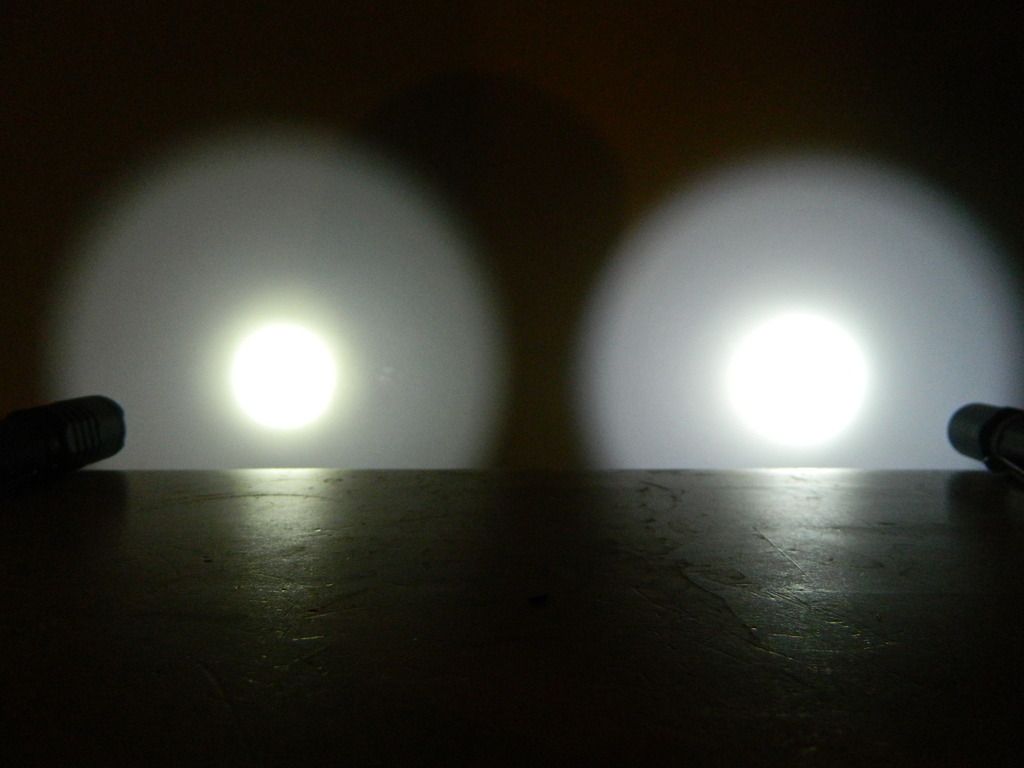 T11 Vs TG06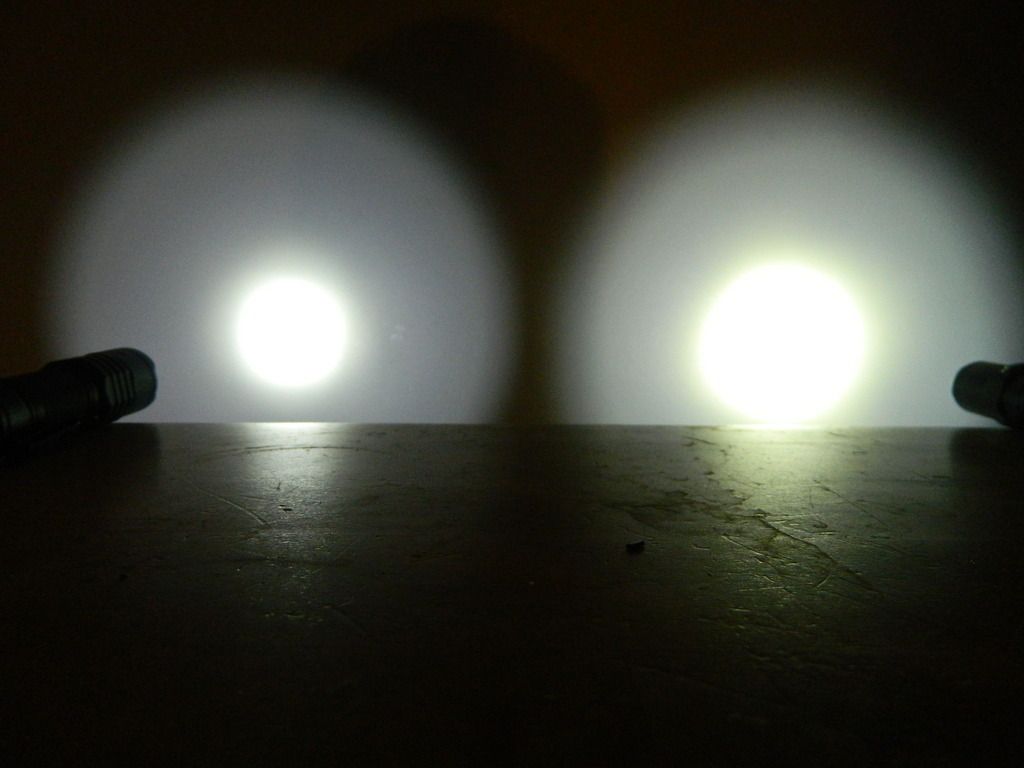 T11 Vs Archer 1A
Conclusions:
It looks like the price has gone down on this since I received it, which is great. This is a very solid heavy duty light for the money. My testing showed that the specs supplied by Orcatorch are pretty accurate, and this light has some impressive runtimes, and impressive regulation with NIMH batteries. Although the head is glued, I only see signs that this light was built right, and built to last. All of this on paper looks good, but you really don't get a good feel until it's in your pocket. It is one of the better pocket clips I've had on a light and it pockets very well. It's heavier and bigger than most of your AA counterparts, but it also runs cools for long periods and looks like it could survive a war (we will find out soon for the torture testing!). Judging by this I'd say that Orcatorch may be a strong new contender in the market!
Update: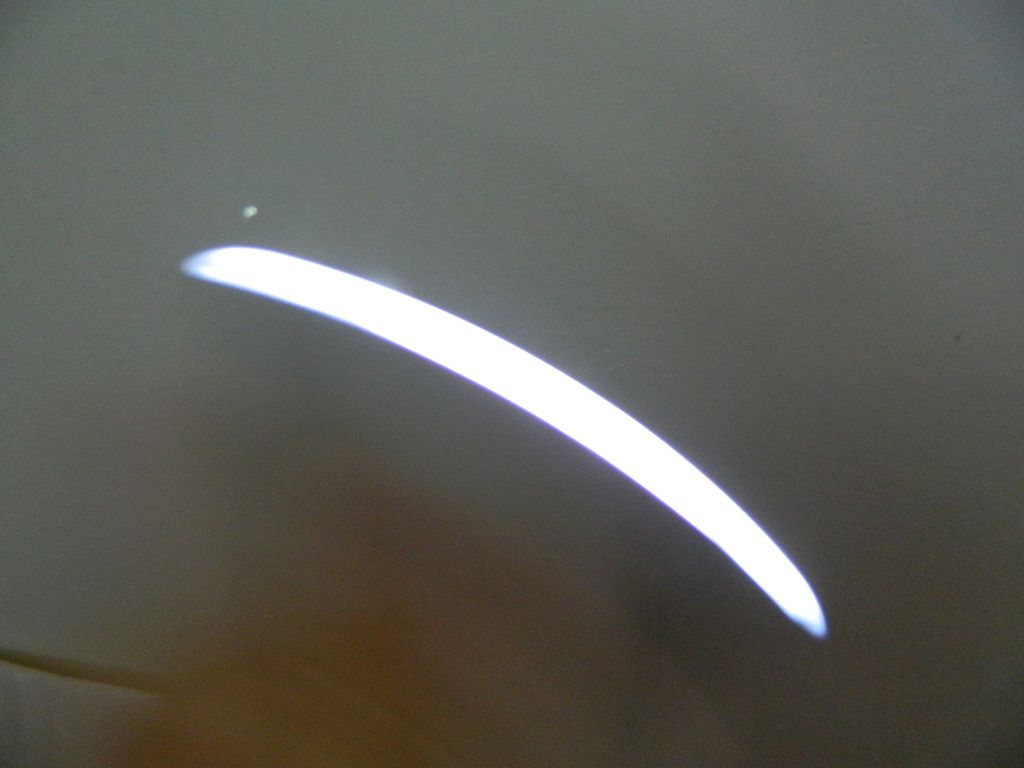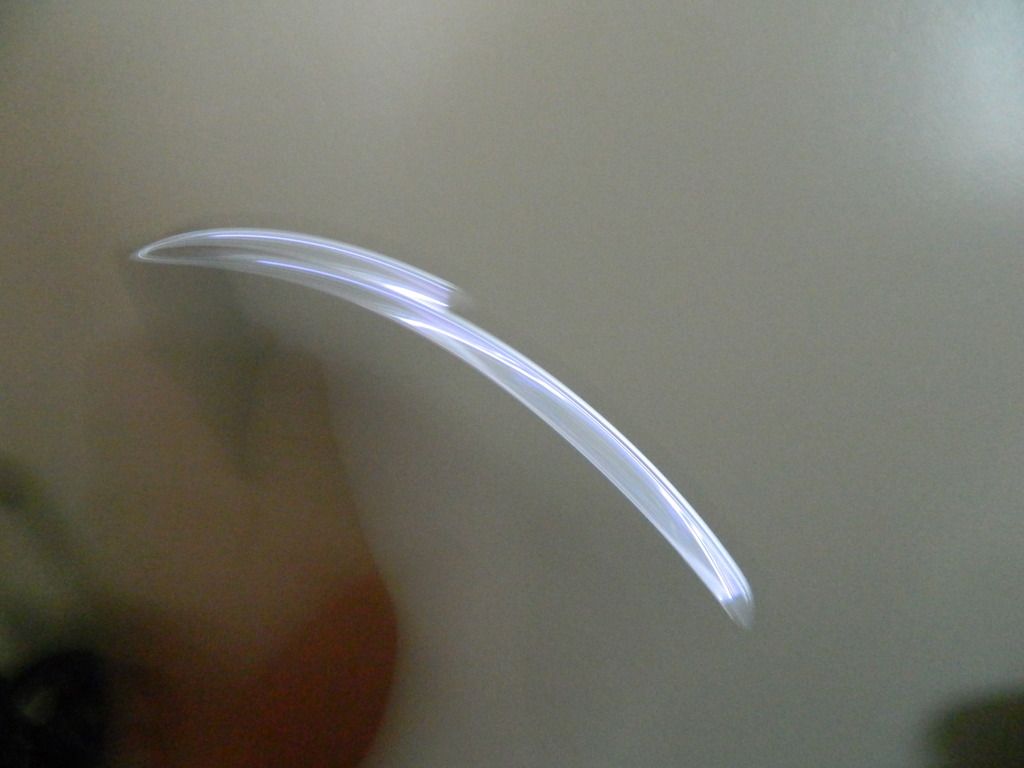 Not seeing any PWM with this light! Huge plus!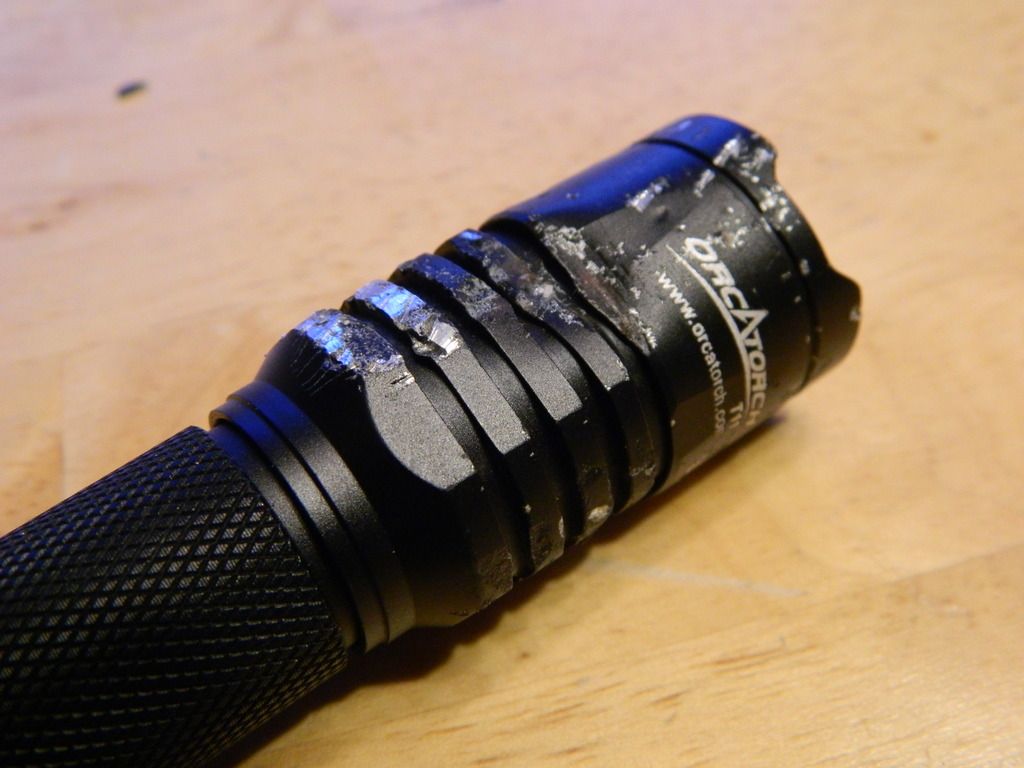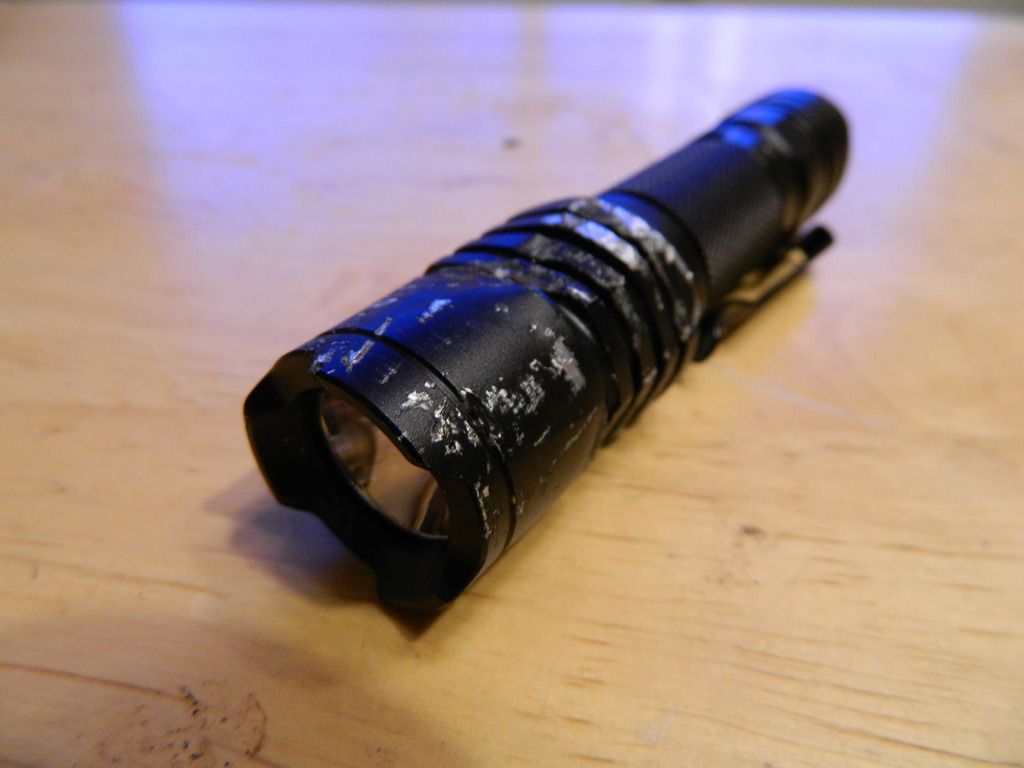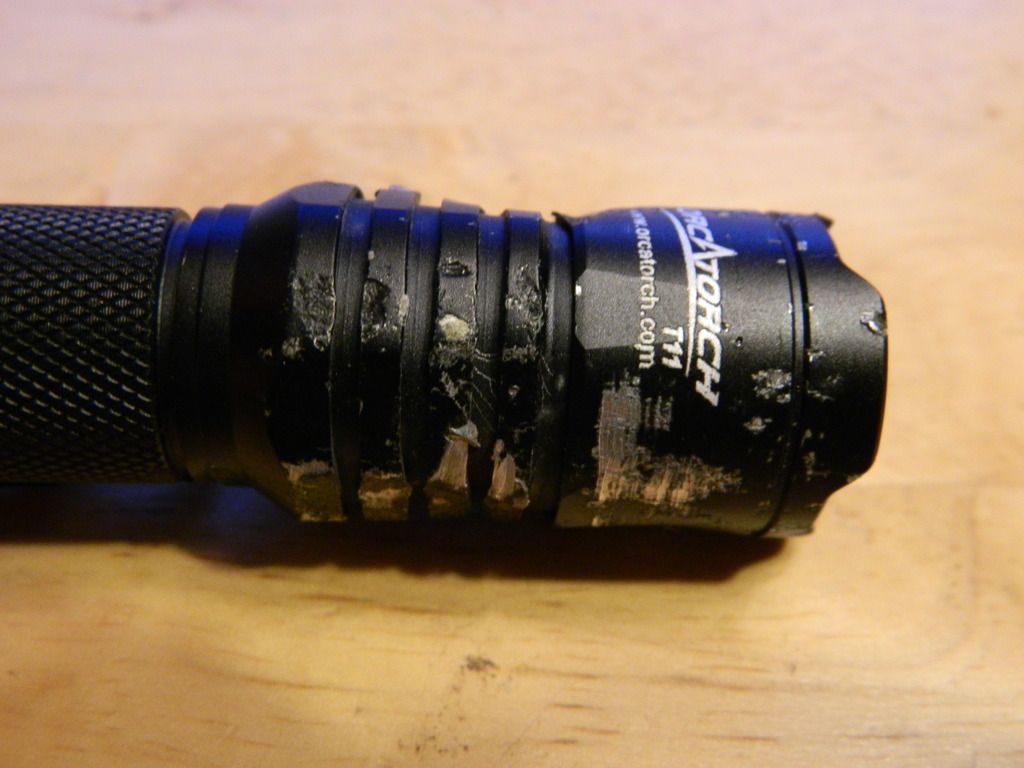 Updated Thoughts:
After seeing how tough this light really is, and adding into that it doesn't have any PWM that I'm seeing I can definitely highly recommend this light. Orcatorch obviously put alot of care and thought into this light. This light would definitely be a bit cooler if it had support for 14500, but even in it's current state and current price I would definitely buy this light knowing what I know now.