I have a Streamlight DS LED for sale. I bought the light from a friend who needed to sell some stuff. I don't have the charger so whoever buys it or wants to trade something for it has to have a hobby charger. The battery pack is 3 sub Cs. Easy enough to charge with a hobby charger. The light is in super condition. I will describe it in gently used condition. I wouldnt have any trouble accepting it as new but I know everyone is different so we will go with gently used. The only real marks are a couple of blemishes by the head that I would describe as about the size if a pin prick. I took a picture of that area. 
   The light is really nice. I think that this is a great car light. Three modes plus double click for a strobe.
Here is a youtube video (not my video) http://www.youtube.com/watch?v=TSEgin1ps2I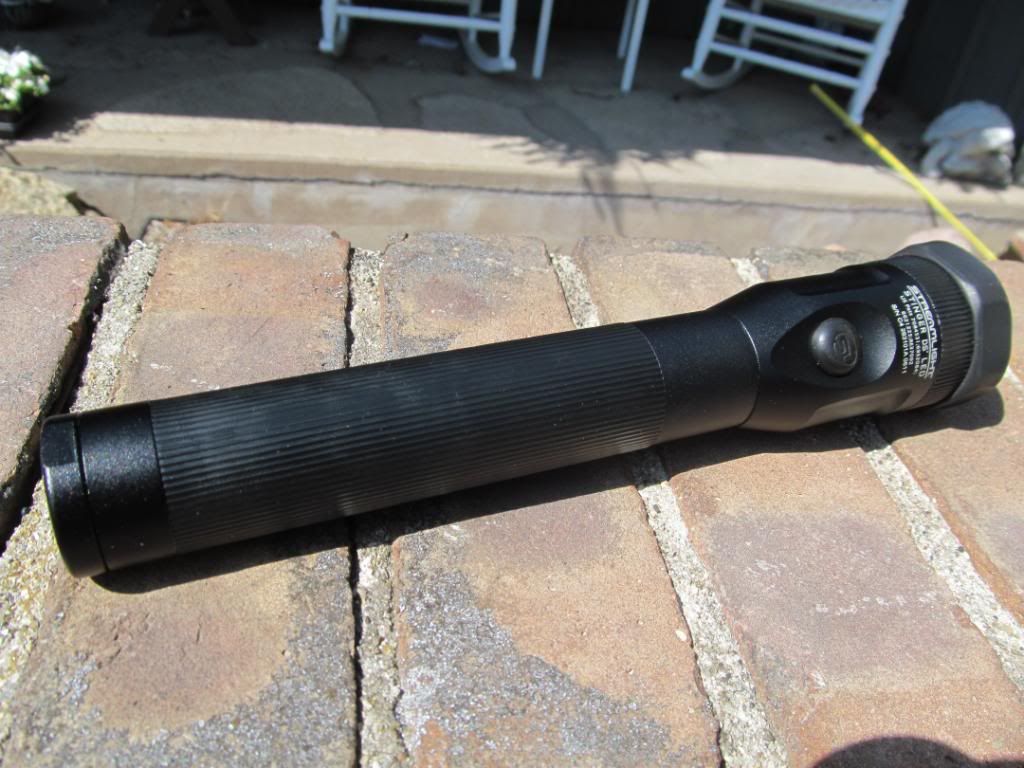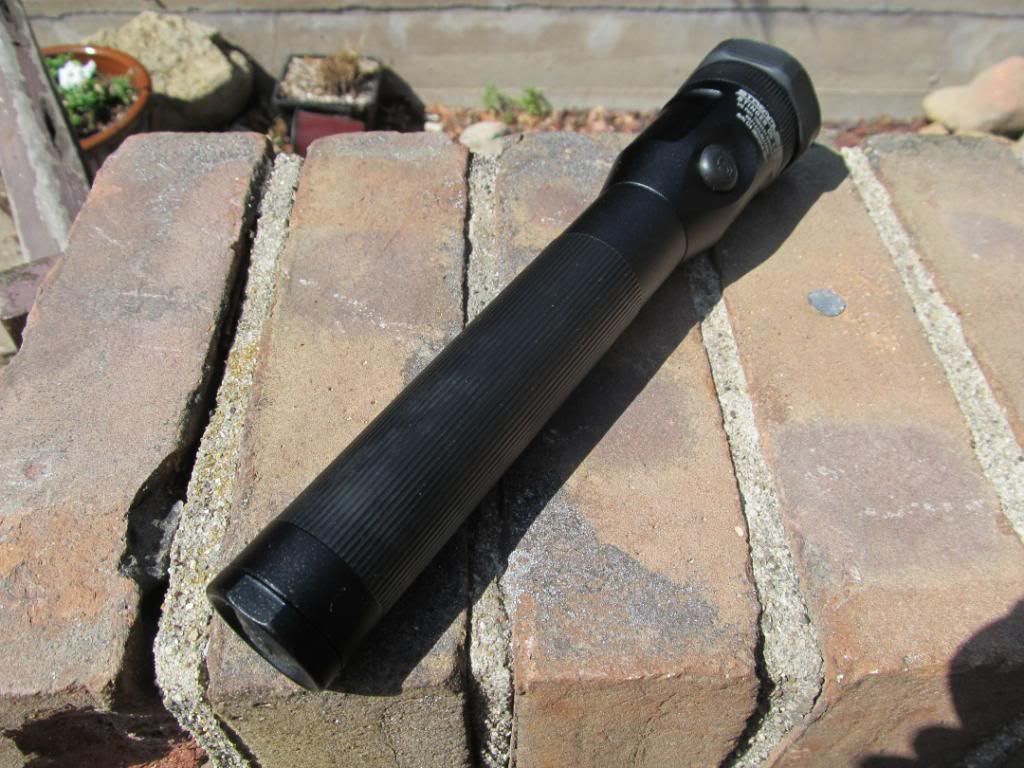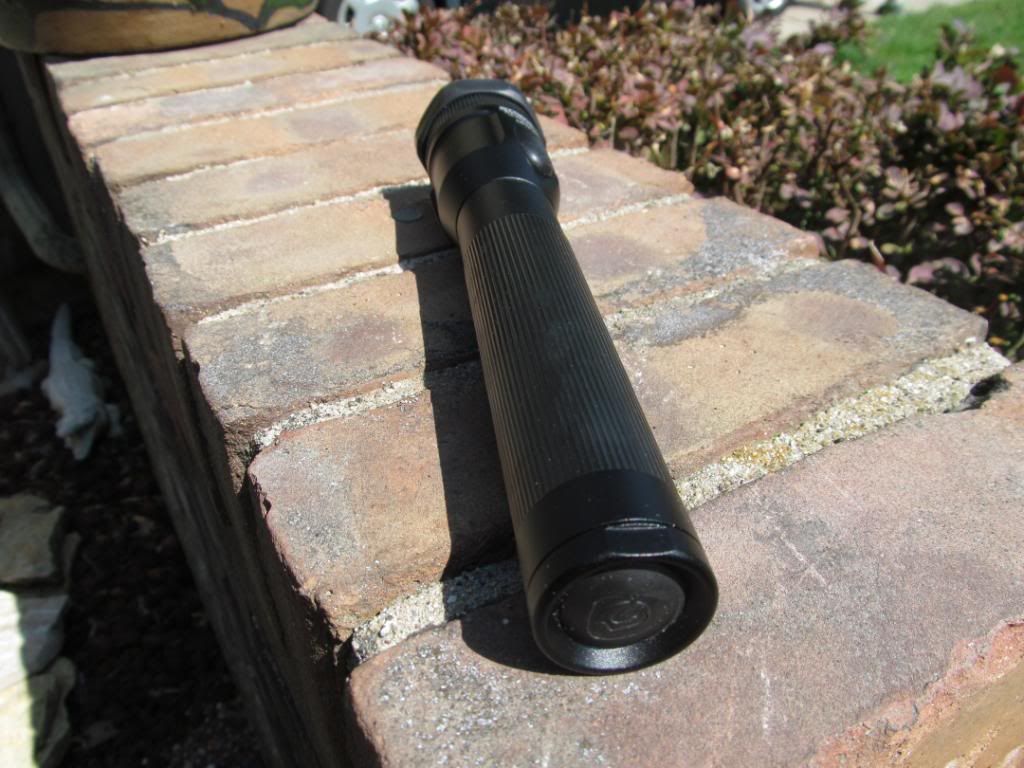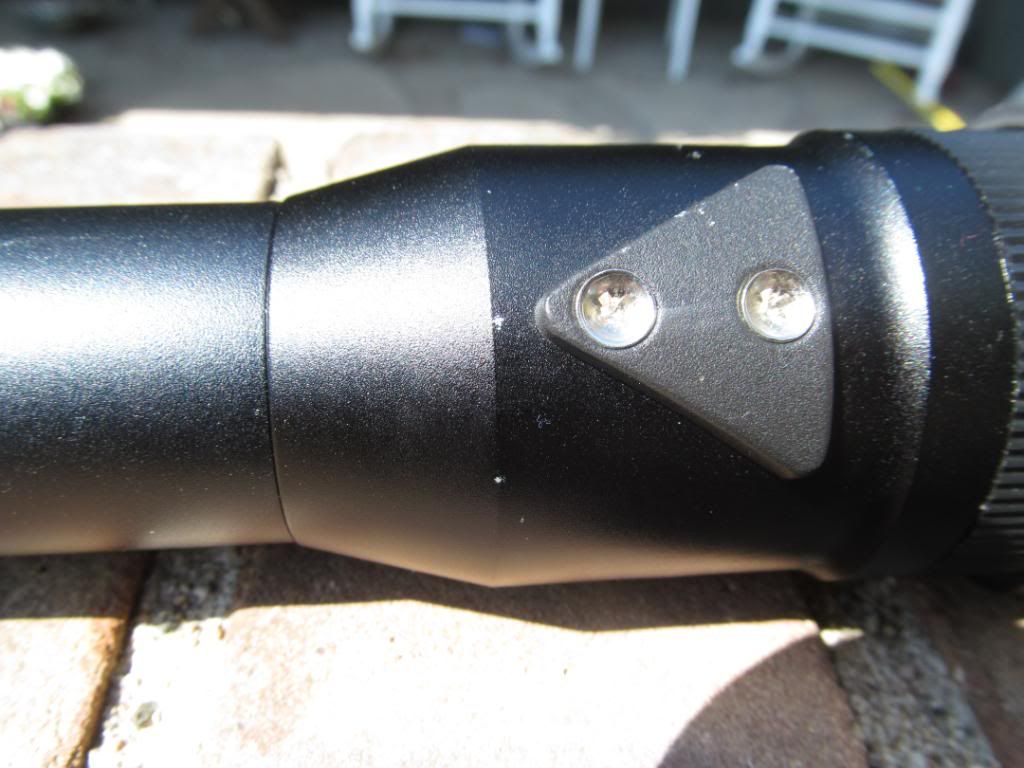 The blemishes are on the line right below the plastic triangle where the charger (which I don't have) goes. One is right at the point of the plastic piece and the other is right below it on the photo. The other marks are dust.
   I don't really know what to charge for it because I dont have the charger. Thats not a problem for anyone with a hobby charger but it does certainly affect the value. I am thinking $60 shipped in the U.S. If I am off base on this let me know. I would also consider trades.
     This is a really nice premium light and functions perfectly. Plenty of additional information can be found on the google machine.
   Please respond by P.M. Thanks
—
Piers said " ....but who wants enough light, when you have the option for far too much "