Hi there. I am sorts new to this so I'm gonna try to post beamshots of the above flashlights. The last time I tried posting some pictures it didn't exactly turn out right, so here goes….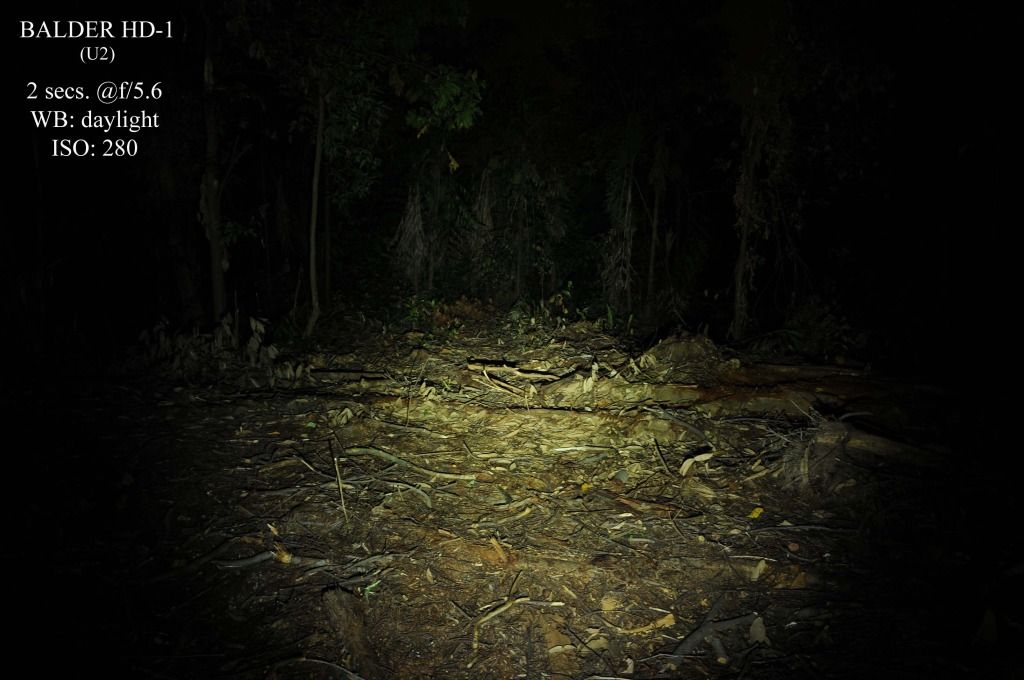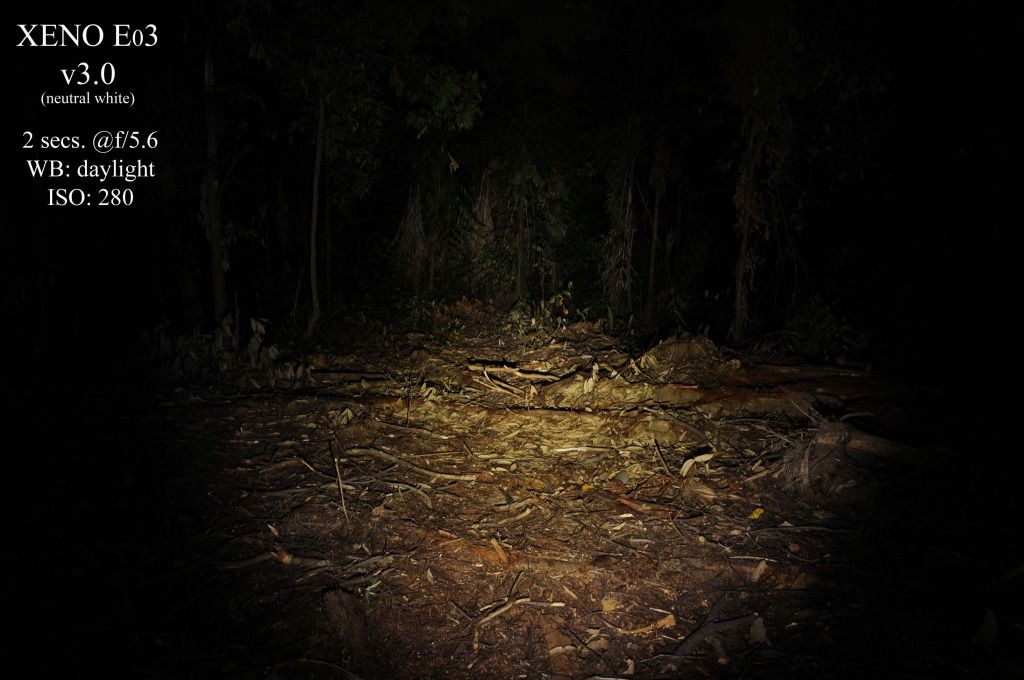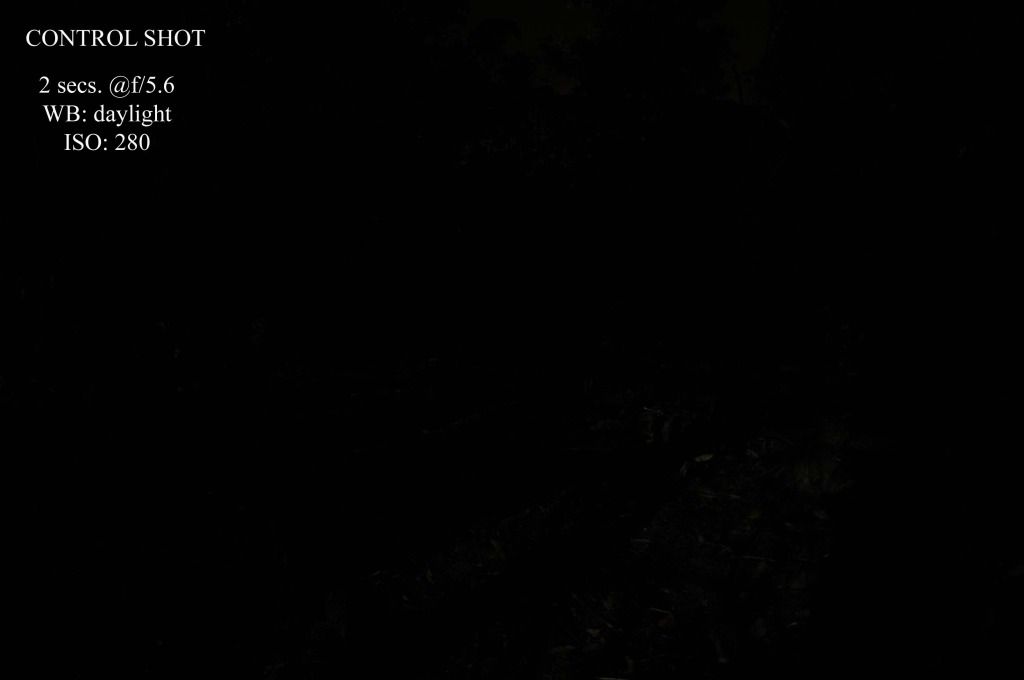 I know it's not much but I just wanted to try and see if I could do it. Both lights were on maximum. Ran them for about a minute before taking the shot. I just got the Xeno yesterday and couldn't wait to try it out against the Balder. I'll try to find a better (more open) place to do my "beamshot shots". Believe me, where I live it's hard to find an area that's not got a lot of light polution.
—
Lights out! That's when things get interesting...