I'm talking about something that is high-end without breaking the bank.
Well there's very little info that is new in this post but I finally got the missing piece in place . The L2P is great.. we all know that. I just never trusted the switch and thought the tailcap made the light too long.
THEN the S7 tailcap came out. GREAT!!! But its a twisty, and apparently it has a bit of a resistance issue (which I think can be fixed cheaply) So I bought a couple S7 tailcaps and to my delight they come apart with a little effort... and not only that, but you don't have to break anything to get it apart.
All you have to do to get the guts out are pull the boot off and you'll see a couple holes that you can get a pair of pointed tweezers in to twist the guts out (Remember, you're trying to turn it clockwise). I needed to boil the tailcap for 10 minutes to get my loosened up. Now you have a shell that needs a switch and a retainer. Yup, you guessed it... Oveready retainer with a McClicky.
Now, I realize thas not a budget part, but its perhaps the most critical part. It works perfectly.
The shell of the S7 is about a millimeter shorter than a Z41 (Surefire). With the McClicky installed the S7 leaves a bit of a gap between the cap and the body but it still fully engages the o-ring.
I also swapped out the glass for a UCLp lens from flashlightlens.com. The UCLp is nice. It looks identical to UCL, but won't shatter.
So there you have what I consider to be every bit as good as what you could spend $150+ on another brand. You get:
18650 compatible (even a little big - I cut a notecard and roll it up to make a nice tight fit)
HA finish (matching black even!) (Solarforce - make gray parts!)
UCL or lens of your choice
High amperage clicky in a compact tailcap
I haven't figured out the actual cost to assemble it, but its clearly MUCH less than a comparable light.
I dub thee : The AdequatelyPrepared™ L2P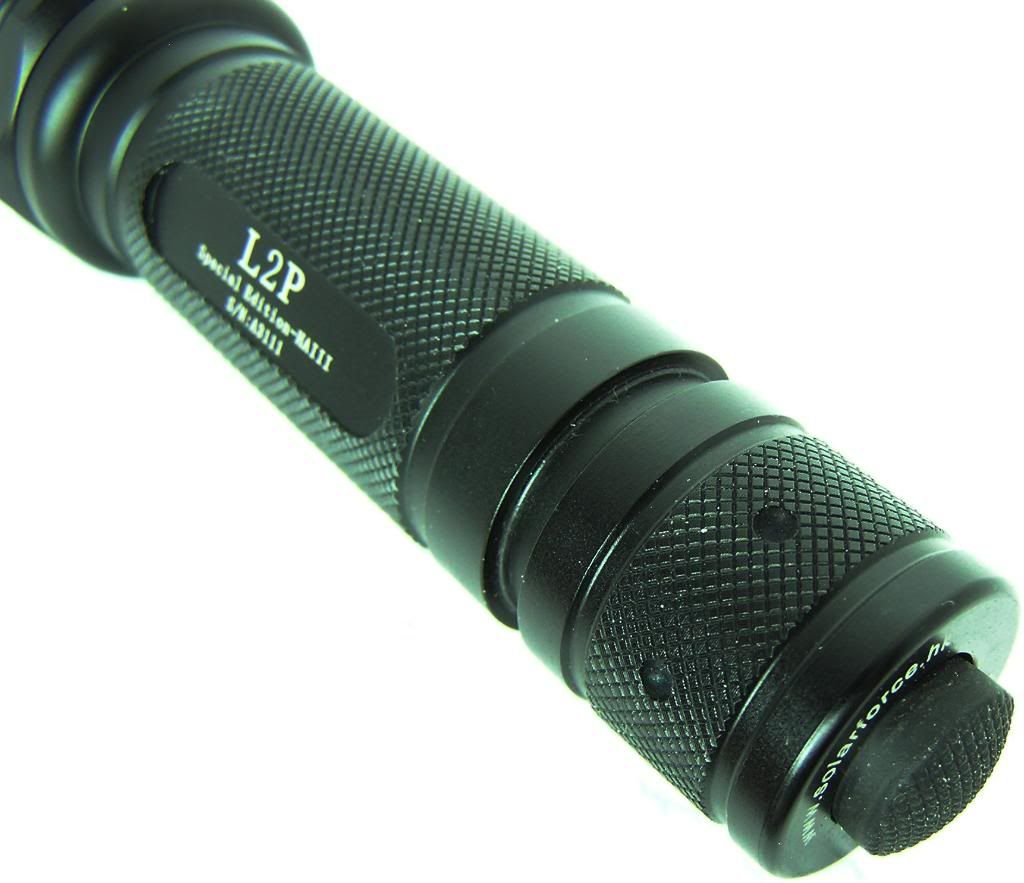 I don't have any pics right now. I'll try to get some (of the tailcap specifically) but I'm not the best photographer. Thanks for reading.