Today, while working on a light for another member here, I decided to change the XP-G in my T10 to a Nicha 219 while my soldering iron was hot. It was an easy mod but not as easy as I had hoped. I recently got a few Nichia 219 LEDs on 10mm stars from IS and figured I'd just have to swap out the star. The MCPCB was too thick and also the isolator/centering ring wouldn't fit so I ended up reflowing the Nichia onto the old mcpcb and swapping out the old hair thin wires with some 22ga wires.  I took a few pics so you could see the driver and such.
First, here is one of the old wires next to the wire I replaced it with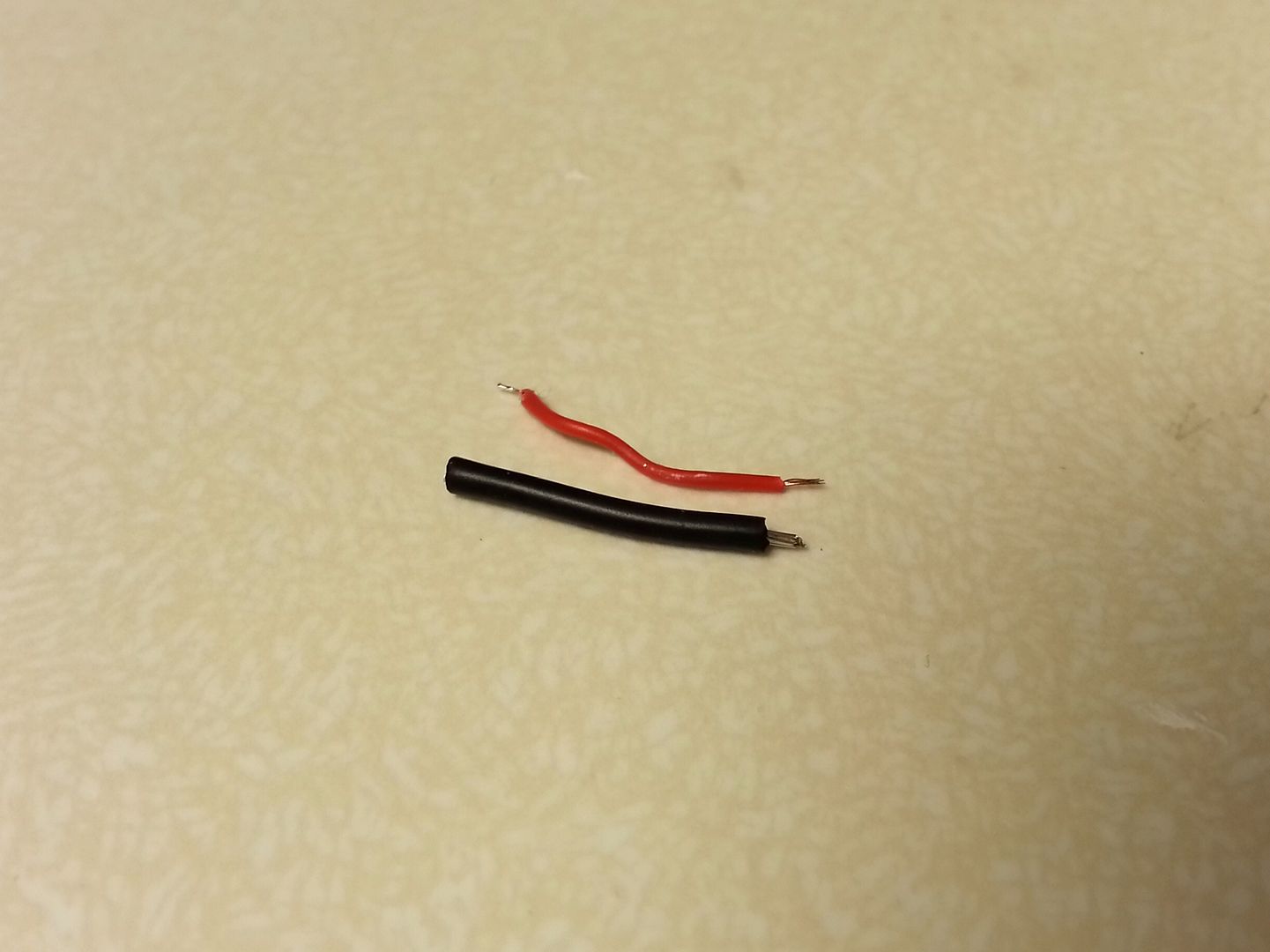 Here is the driver with the new wires mounted...
Here is the shot of the pill itself.  Really thin. The driver is just press fit into it.  I did have to ream out the wiring holes so the new wires would fit through the holes.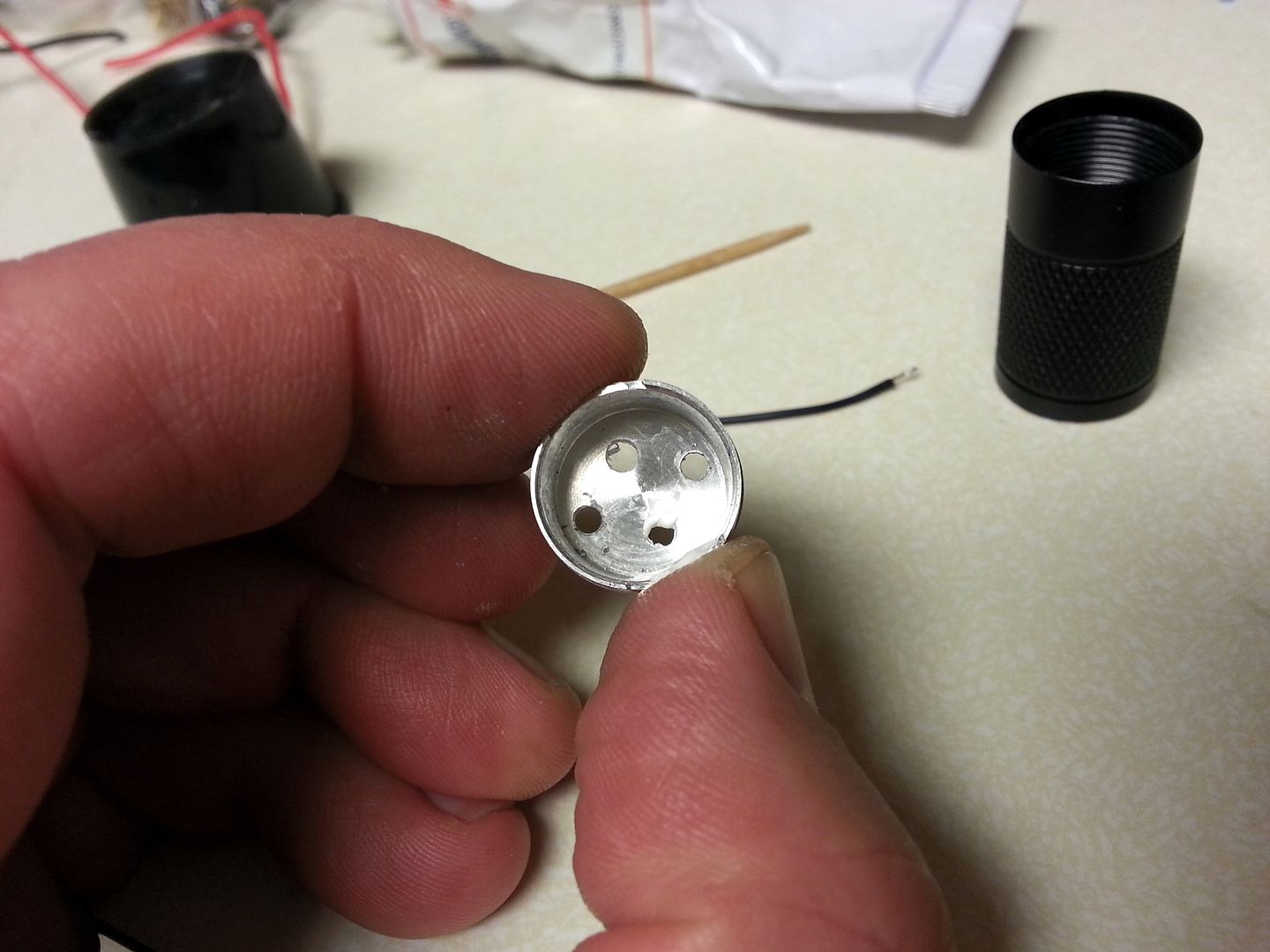 Nothing special about putting it back together so I didn't take any more pics except for the following comparison shot next to my new BLF Saber 1A.  I had to tighten up everything in the Saber just to get the damned thing to light up.  When I tried to lay it down it would go out on me and I had to smack it a few times to get it to stay on long enough to take the picture.  Obviously the Nichia is nowhere near as bright as the Saber but the color is the usual Nichia goodness...
Well, that's it. I just wanted to share an easy mod with all of you.  It's an easy and cheap mod done for just the cost of an emitter and well worth your time if you have a few minutes to spare.
~ Johnny