Some days are better than others.
Today I got a package from Australia. Yupp, the land of Kangaroos (and various other animals)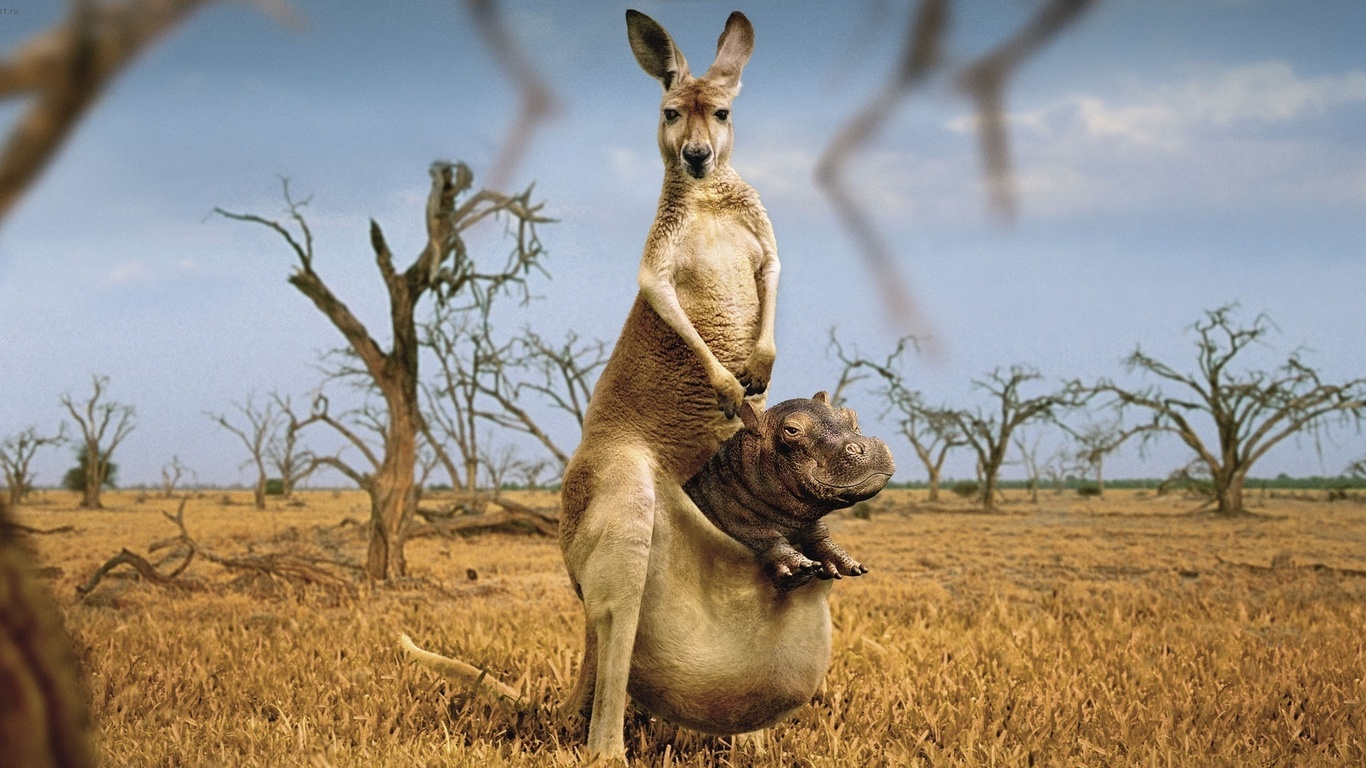 The land of MRsDNF, and the land of custom lights as beautiful as this: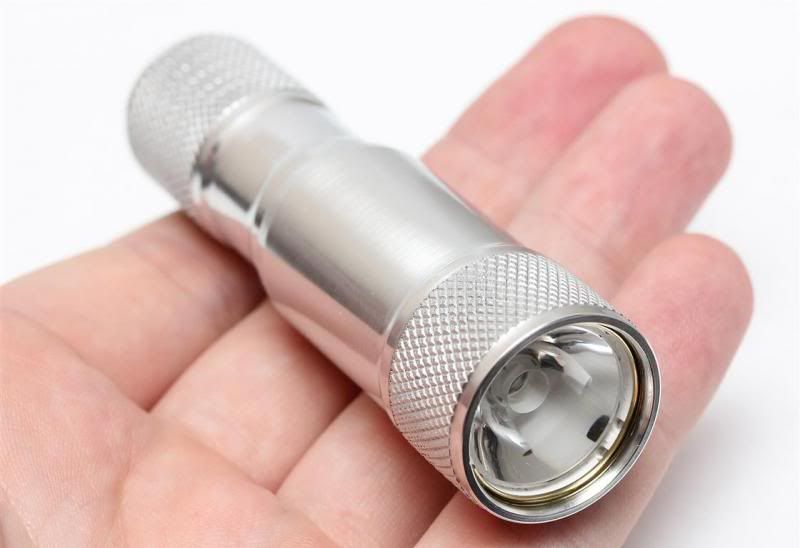 My very own custom MRsDNF AA sized light! 
I had showed interest for a quite similar looking light in the past. But MRsDNF did not take custom orders.
Needless to say I was really happy when this light showed up today. Ive had a smile on my face after opening some packages with various lights. Latest "wow" light. The BTU shocker. But this little light. WOW.. Im honestly super impressed by MRsDNF`s work and what he can do on his lathe. I could not wipe the smile of my face for a long time, getting a so unique and special light like this. It means a lot to me.
ALL my lights is something I could easily sell (for the right amount that is), but this light. Not for sale, its one of my few precious ones. Im truly honored to get this light. I have never won a giveaway or anything like that, but getting this light, I just feel so lucky.
As far as specs. 3A Qlite, De-domed XP-G2 and narrow TIR optic.
Ideally I should use an Efest 14500 or something that will more easily do 3A. But protected 14500 fits in the nice body too. My Nitecore 14500 is not the ideal battery for peak performance, but it does 2A+ for some time.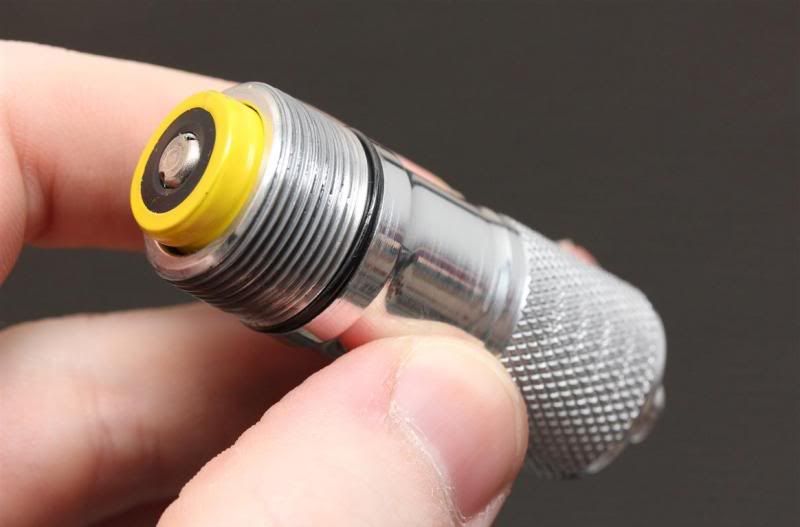 Here are most of my smaller lights. I mostly have a bit larger lights, so getting a powerful AA light suits me perfectly!
Its just what I wanted.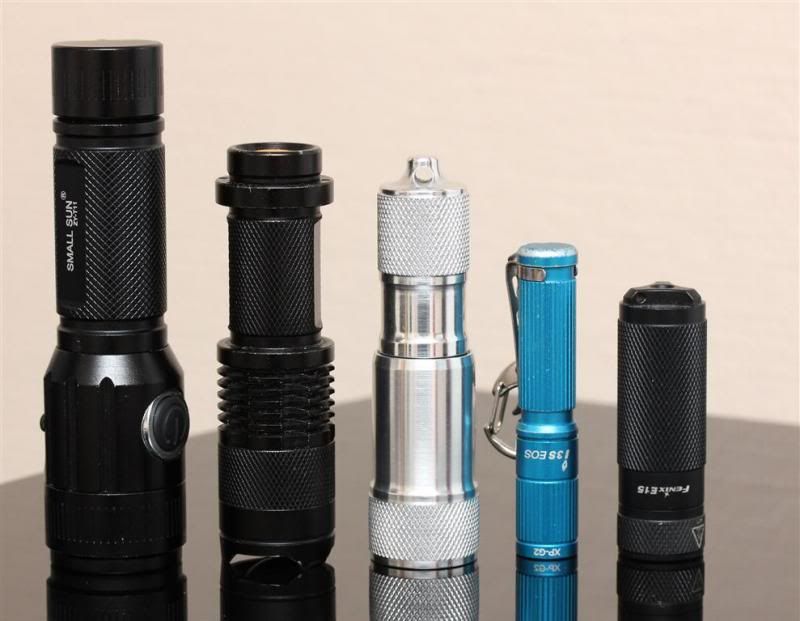 From MRsDNF previous beamshot comparison, I was very impressed by his dedomed XP-G2 light (wonder if that is the one I got).
Either way, this little light throws! My small floody lights have nothing on this. It easily out throws my Convoy M1. Its more on level with my Convoy C8 (4,5A - XM-L2 T6 3C, OP reflector) in terms of throw. Hotspot is fairly tight, and there is not much gradual spill around it. But its got some quite wide and nice usable spill light too.
Before it got dark, I managed to take a quick outdoor shot. Showing that it currently got a new and colder home. (You can barely see the light close to lower left corner.)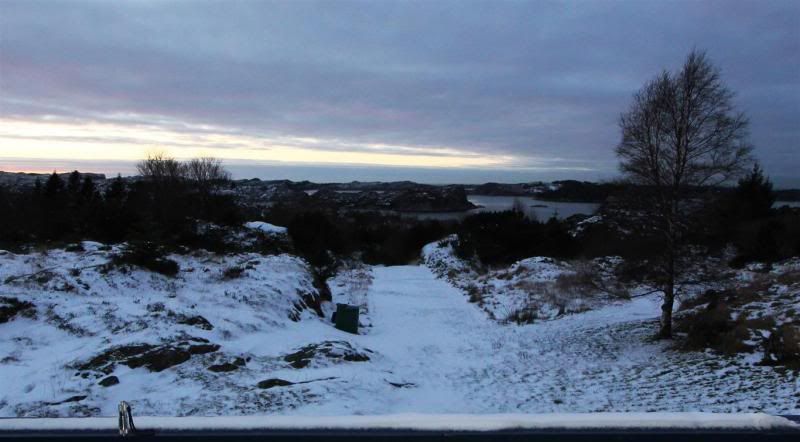 Im super happy with MRsDNF work.This is a very special light for me, that I will value highly. Thanks again. The generosity many of the members from this forums shows is nothing but spectacular. Just felt like sharing.