GTL LS16340 2300mAh (Gray)
Very cheap, very high capacity, can they be anything but a winner? (See conclusion)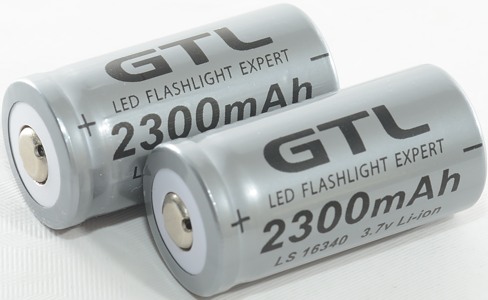 Official specifications:
100% brand new 4x 16340 3.7v 2300mAh rechargeable batteries
Perfect for Flashlight, Photo camera ........
Model : 16340 ( Replace for CR123A, CR17345, K123A, VL123A, DL123A,5018LC, SF123A and EL123AP ) This is wrong
Capacity: 2300mAh
Voltage: 3.7v
Chemistry: Li-ion
Recharge: up to 1000 cycles
The rated capacity is about 7 times to high.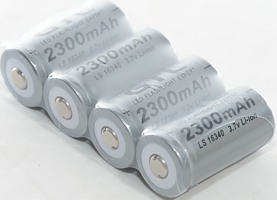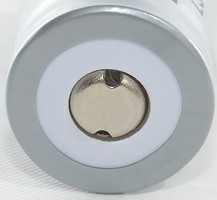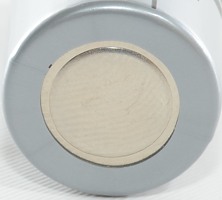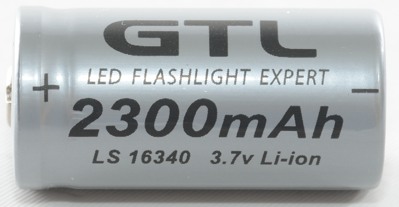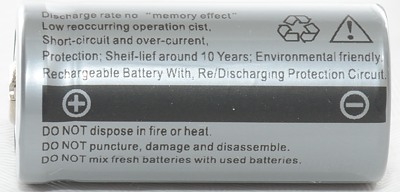 The battery can handle up to about 1A load, above that the capacity goes down very fast. The curver tracks fairly well.
Conclusion
The battery does not deliver what it promises, very far from, it is a low capacity 16340 battery without high current capabilities (This was as I expected, cheap high capacity LiIon does not exist).
The battery is useable, for some stuff, but it is very easy to find better batteries.
Generally speaking I will call this battery a looser
Notes and links
How is the test done and how to read the charts
How is a protected LiIon battery constructed
More about button top and flat top batteries
Comparison to other LiIon batteries