Tensai 16340 RCR123A 650mAh (Blue)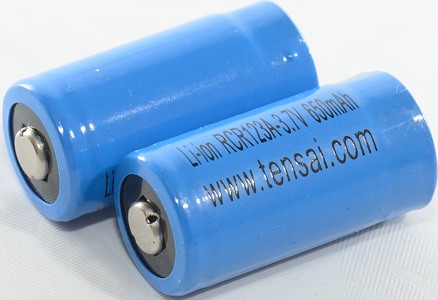 Official specifications:
Nominal Voltage: 3.7V
Rated Capacity: 650mAh
Limited Charge Voltage: 4.2V
Charge Current: 0.325A
Maximum Continuous Charge Current: 0.65A
End Charge Current: 0.044A
Maximum Discharge Current: 0.65A
Cut-off Voltage: 2.75V

A CR123 sized protected LiIon battery, i.e. this battery has the same length as a CR123 battery.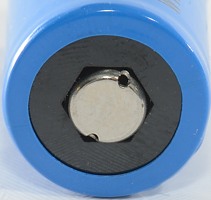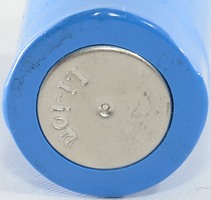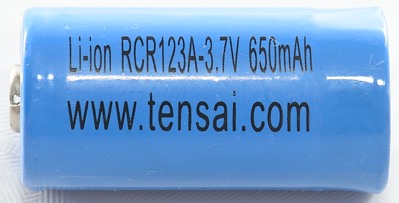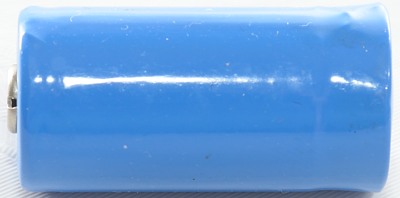 Performance is acceptable at least for one of the cell, the other cell has lower capacity.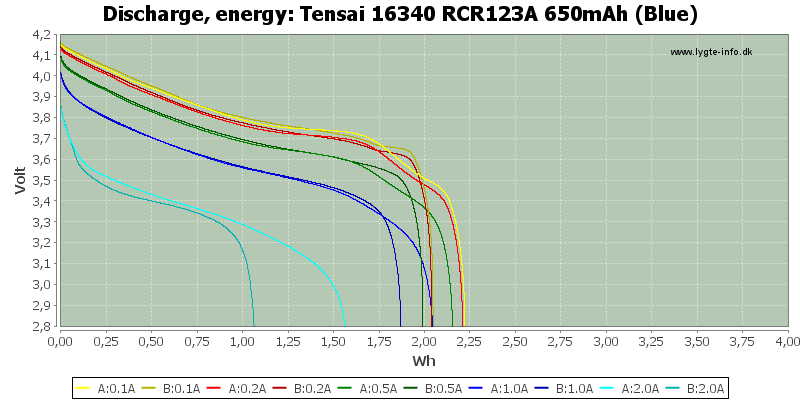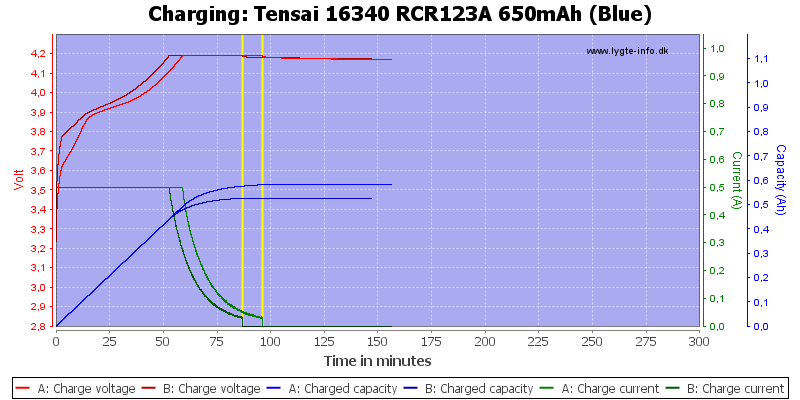 Conclusion
The cell is not the very impressive, but as long as it is used one at a time it will work fine. Notice the size is correct CR123 size, not a few mm to long.
On this cell I have seen a UN38.3 test report, this shows that the cell is fairly safe.
Notes and links
The batteries was supplied by ENERDan for review.
How is the test done and how to read the charts
How is a protected LiIon battery constructed
More about button top and flat top batteries
Comparison to other LiIon batteries
CR123A and rechargeable substitutes