UltraFire BRC26650 7300mAh (Gray)
Official specifications:
Capacity: 7300mAh
Voltage: 3.7V
Chemistry: Li-ion
Recharge: up to 1000 cycles

This cell is specified with record capacity, but the measurements does not confirm this.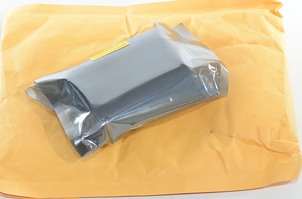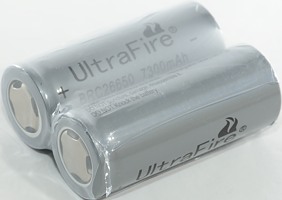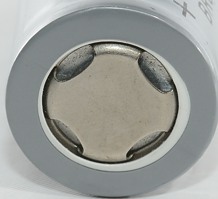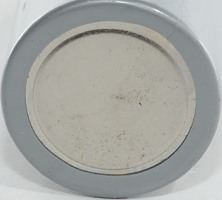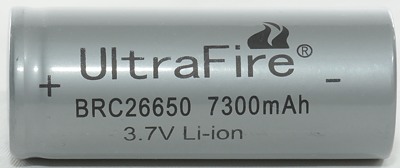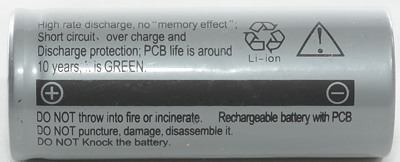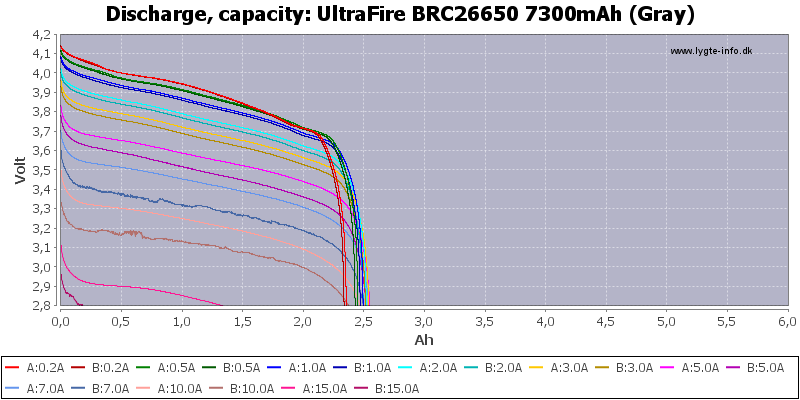 The real capacity is about 2500mAh and the two cells do not track very well when current is above 3A.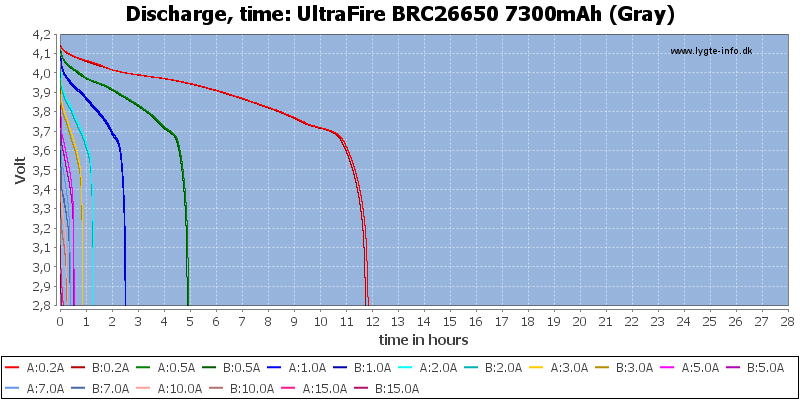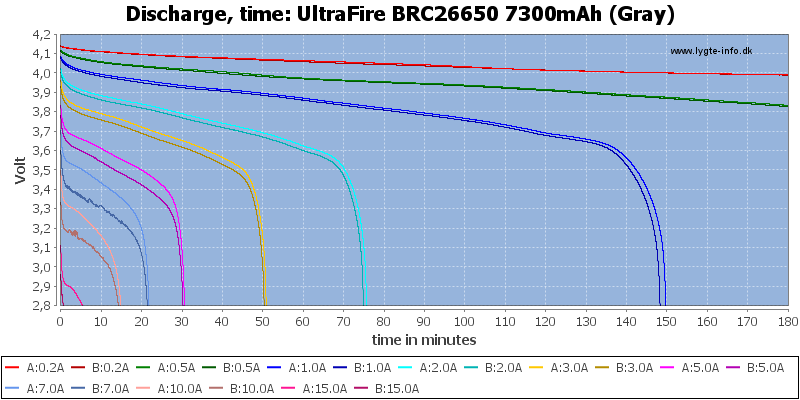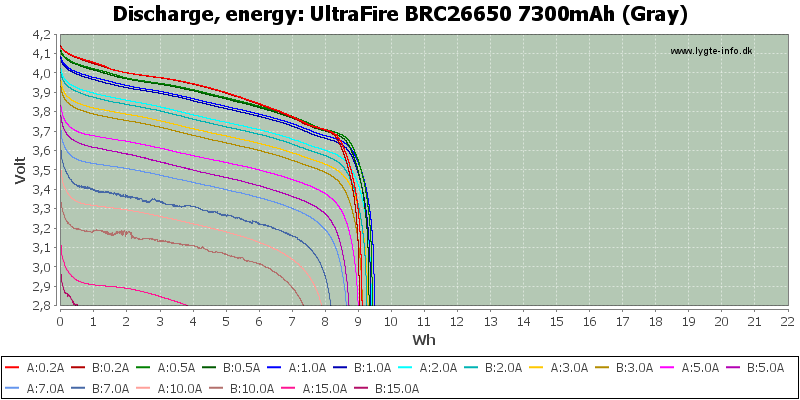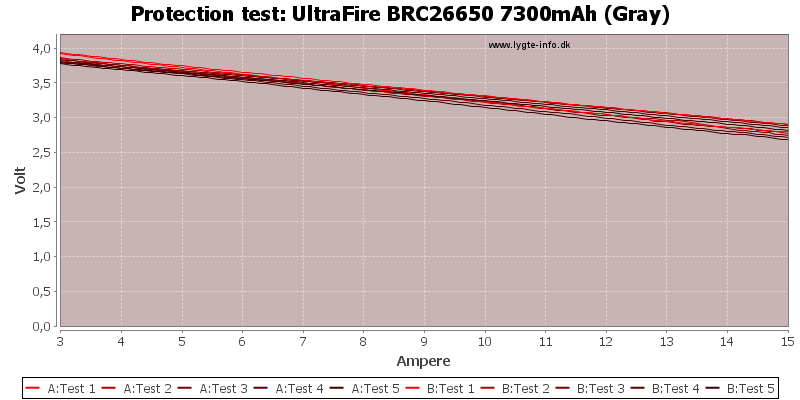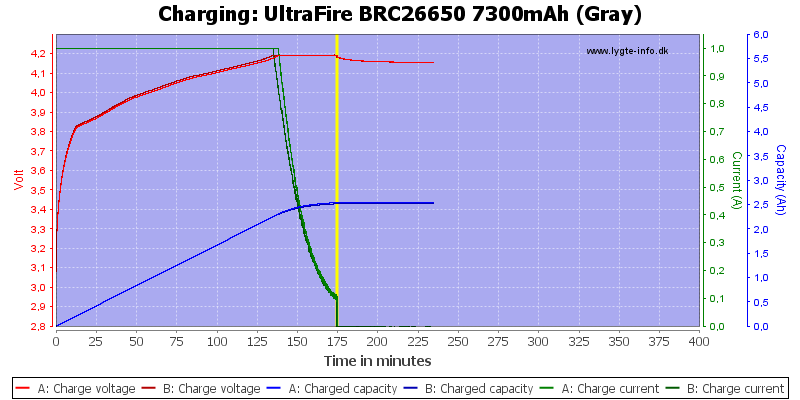 Conclusion
The cell is sold with wrong specifications, the performance is very bad and the wrapper lies about protection.
I will call this a bad cell.
Notes and links
How is the test done and how to read the charts
How is a protected LiIon battery constructed
More about button top and flat top batteries
Compare to 18650 and other batteries