Evva 26650 5200mAh (Black)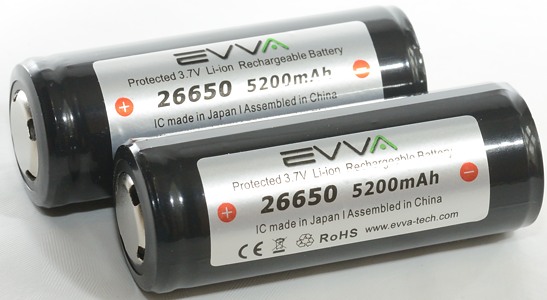 Official specifications:
10A discharge Lithium-ion rechargeable Flashlight Battery Protected 26650 5200mAh
Typical Capacity: 5200mAh
Nominal Voltage: 3.7V
Weight: 110g
Size:(D) 26.55*(H) 69.85 mm
Quality Lithium Ion rechargeable cell.
Cell made in China
In Built Safety Circuitry.

Evva has a high capacity protected 26650 cell.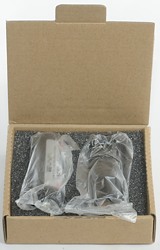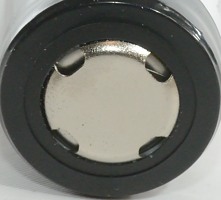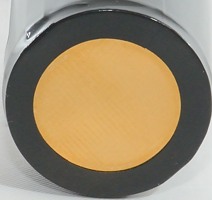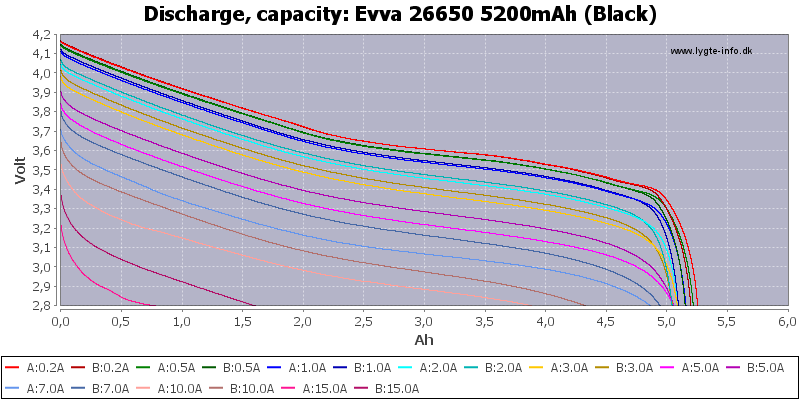 The two cells has the specified capacity, but there is a difference in the internal resistance and the protection do not cut the current in my curves.
The protection will trigger if the current if high enough, probably around 20A, but that voltage is too low to show in my chart. The difference in impedance may be due to the protection circuit.
The protection will protect from short circuit, over voltage and over discharge, but is not very effective at over load.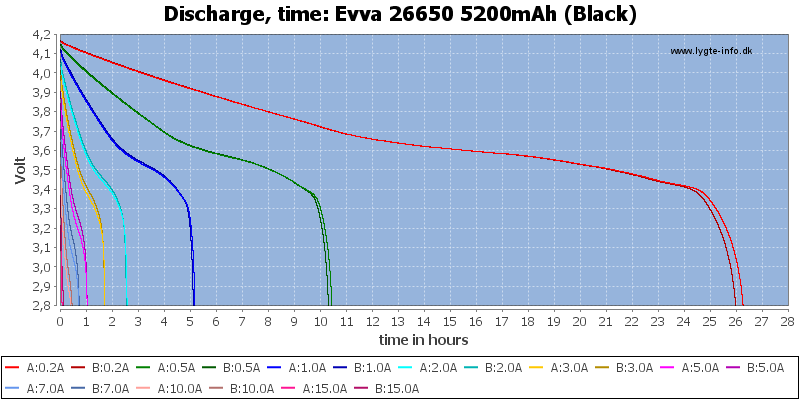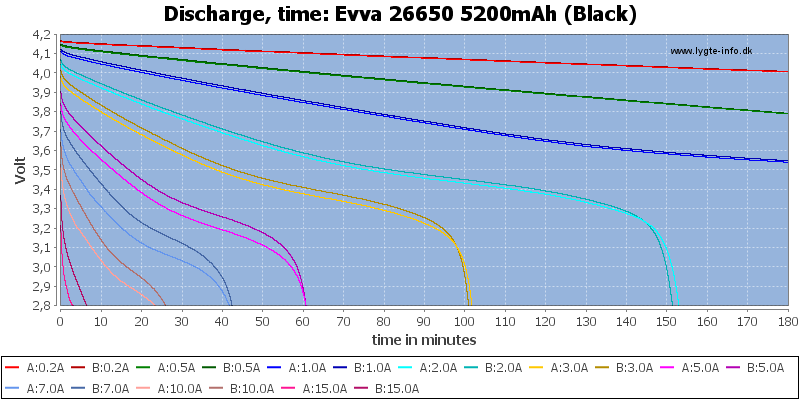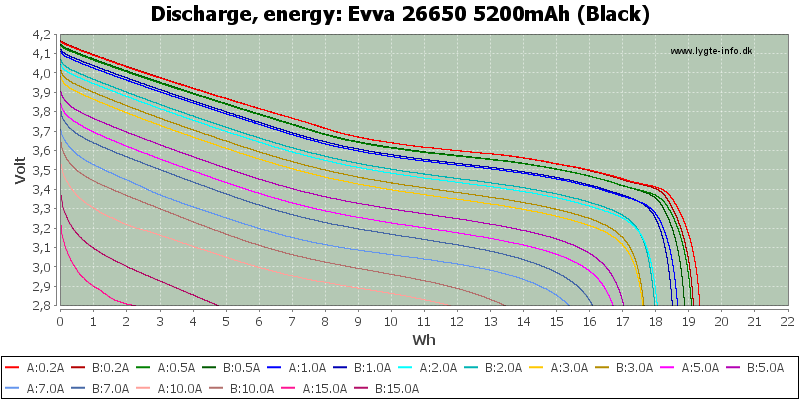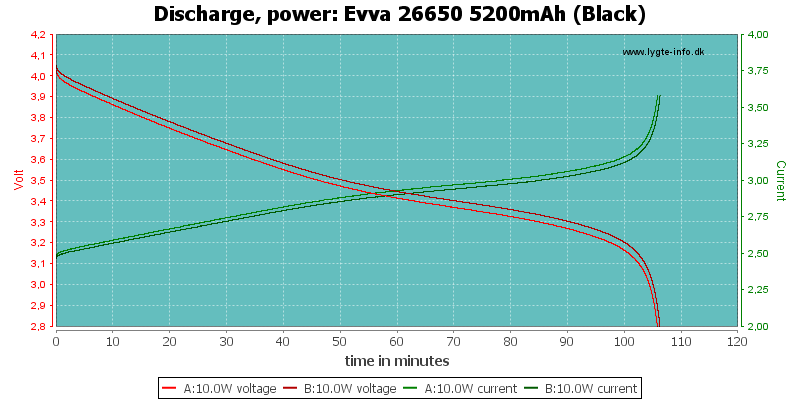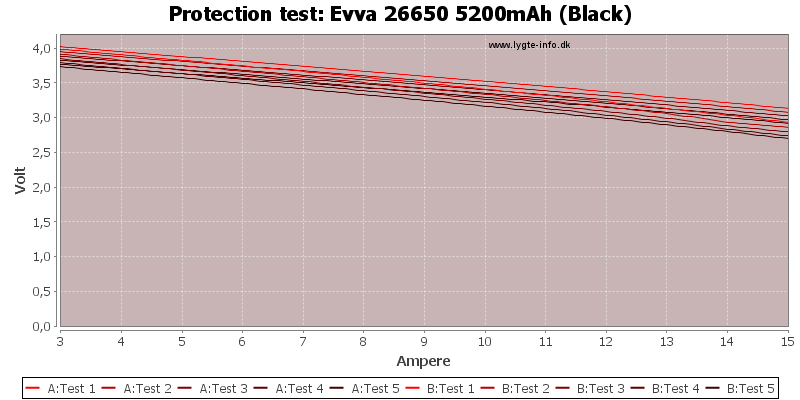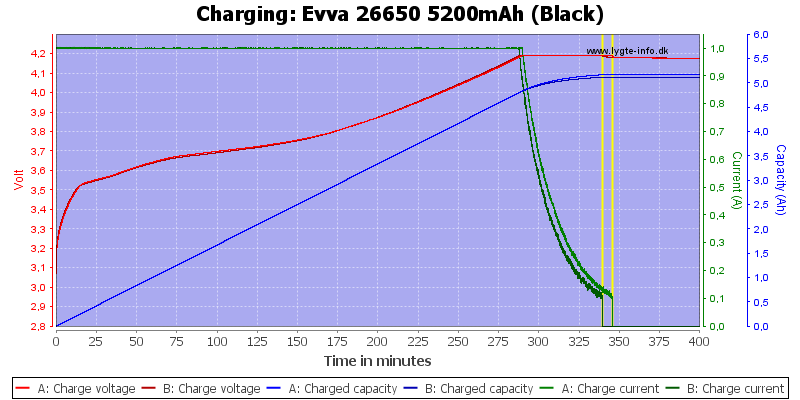 Conclusion
These cells has lot of capacity, but due to the protection circuit these cells are not for high current applications, they are more for people that need over discharge protection.
Notes and links
The batteries was supplied by Evva for review.
How is the test done and how to read the charts
How is a protected LiIon battery constructed
More about button top and flat top batteries
Compare to 18650 and other batteries