I'm working on this 6x Cree XB-D (right?) "off-road" light and would like to boost the output a little.  I'm using the light as a floody area light and not looking to use it for "off-road", so I don't need extreme output.  In stock form this light floods an area 30ft x 30ft fairly brightly, so I'd guess around 1,000 lumens.  If it's easy to boost a little I would like to.  I'll likely post a simple build thread when done.
Pics of the driver: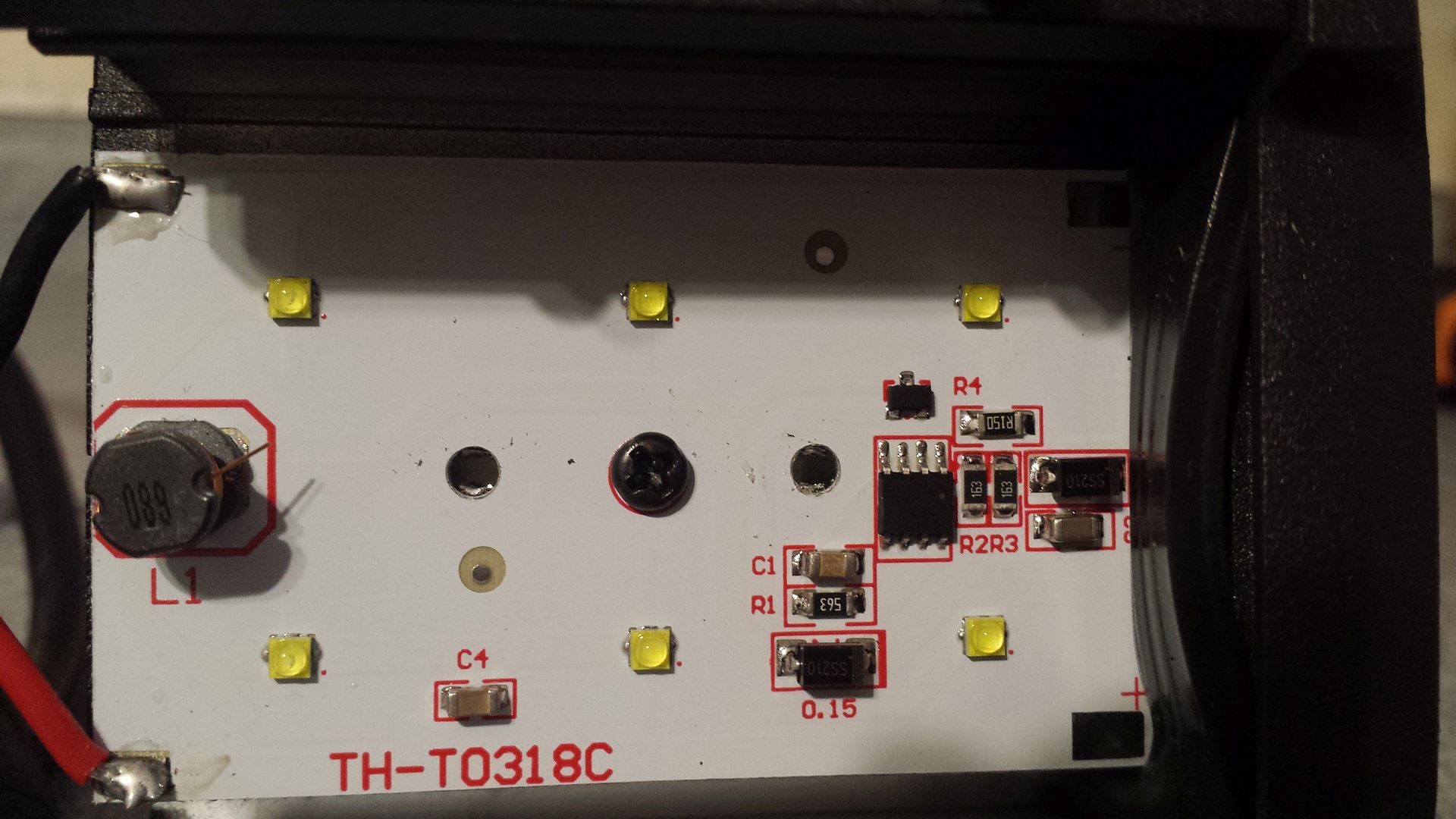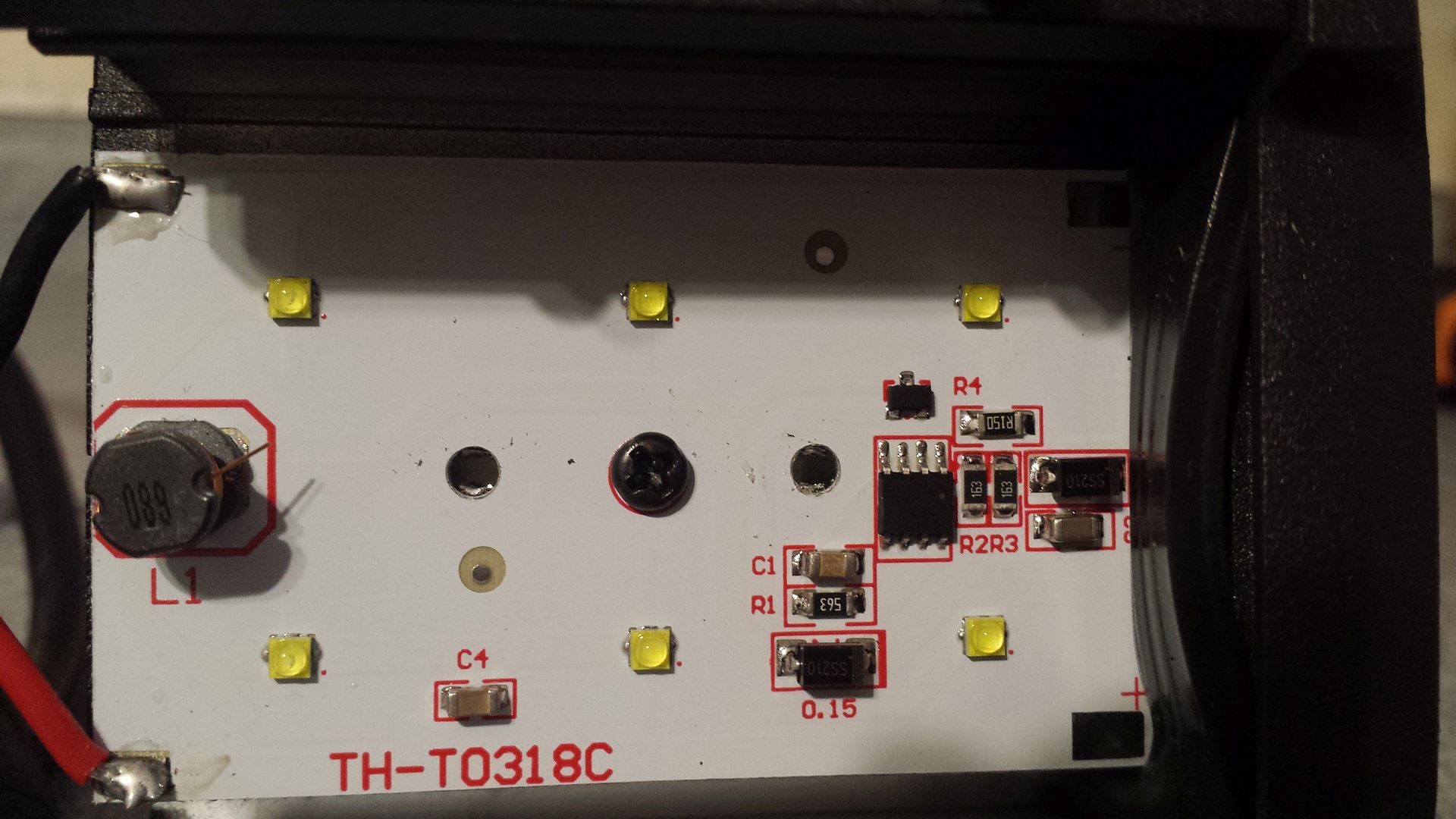 To see the traces: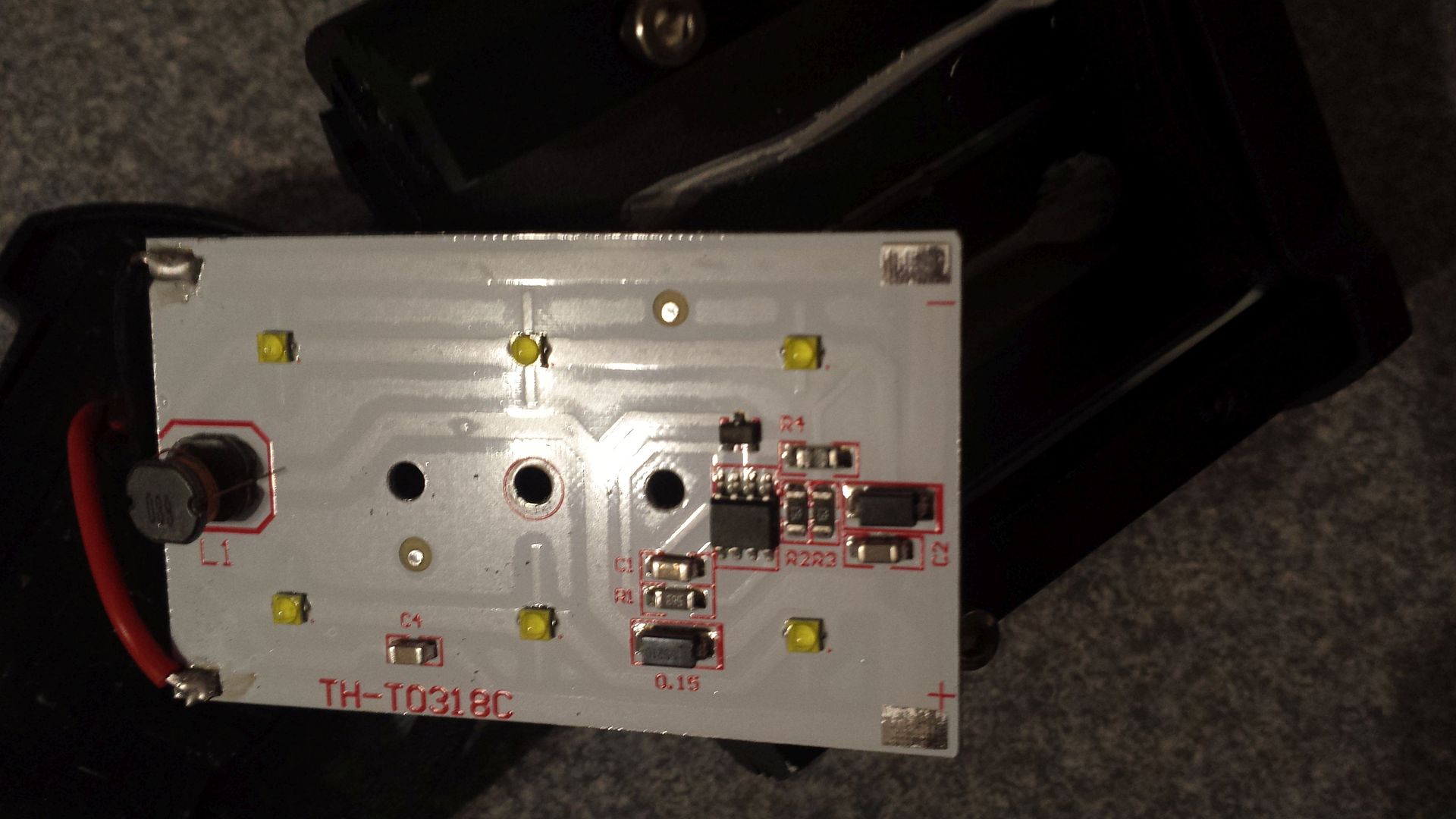 Closeup of components: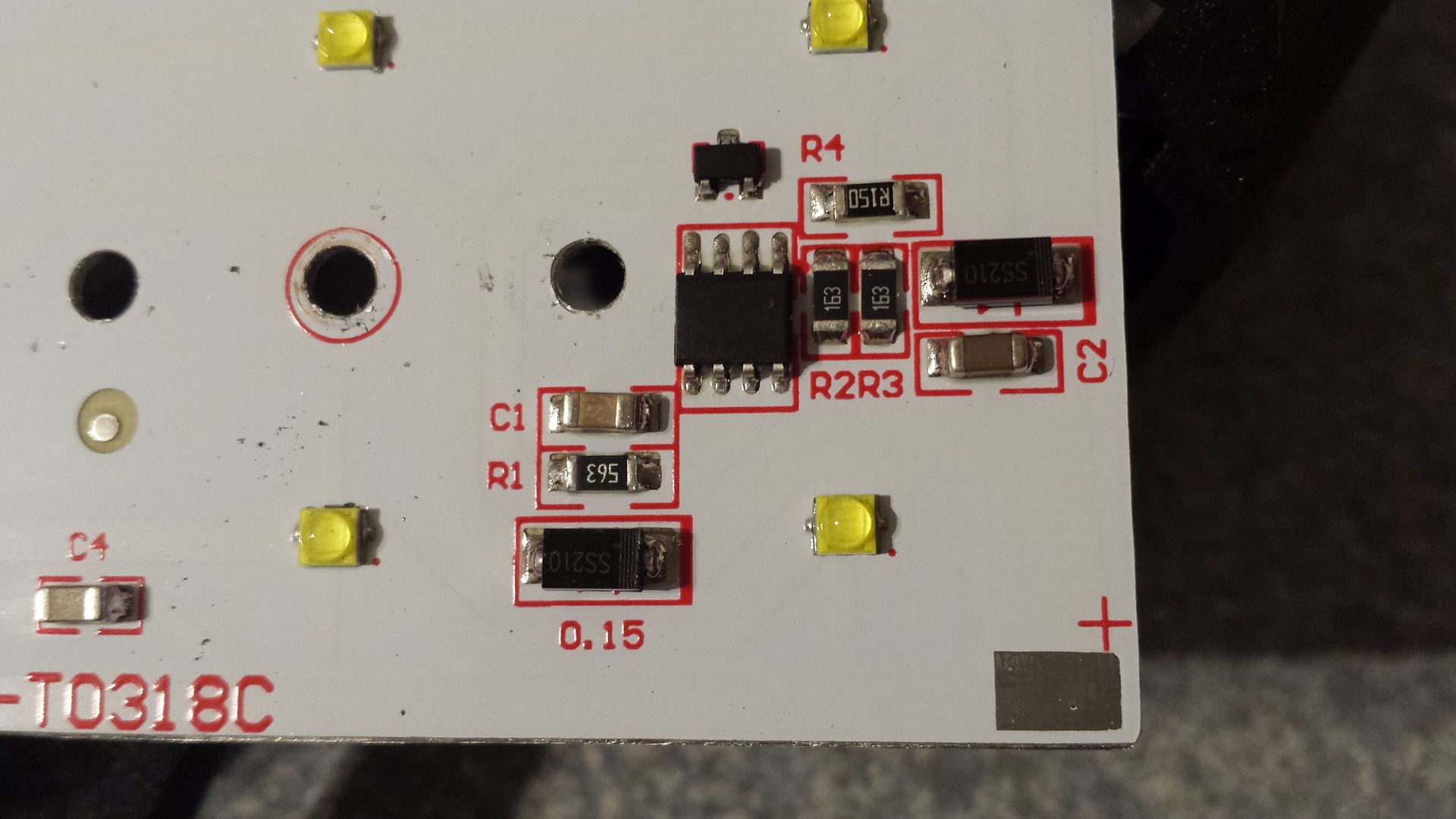 I need to recheck current draw on a good battery, but during my test using a weak 12v SLA battery it was drawing about 0.5A @ +/- 12v.  I doubt it's even drawing 1A max.  Is R4 a current sense resistor?
Thanks,
Garry