jimahi has done an excellent review of the F2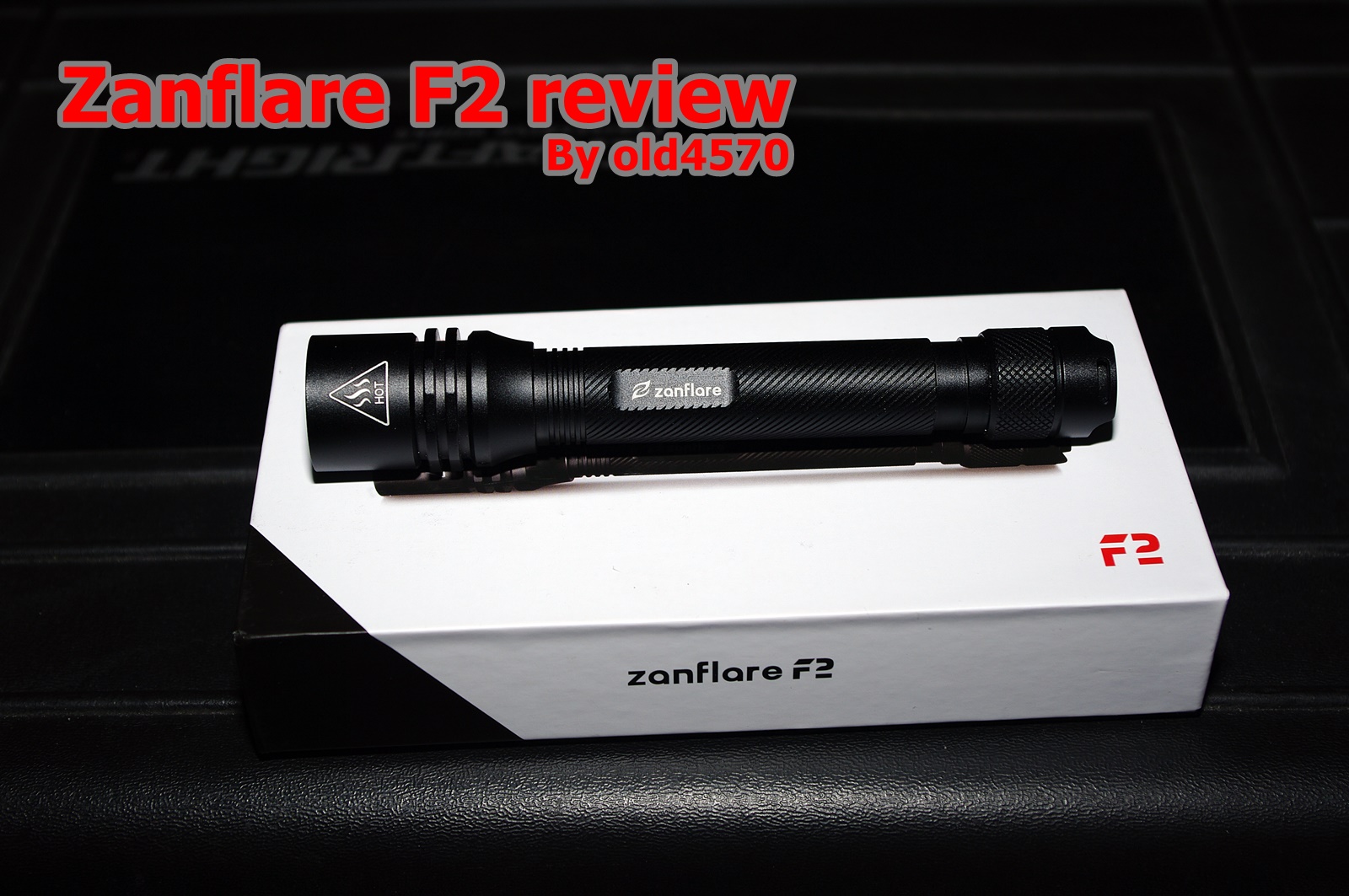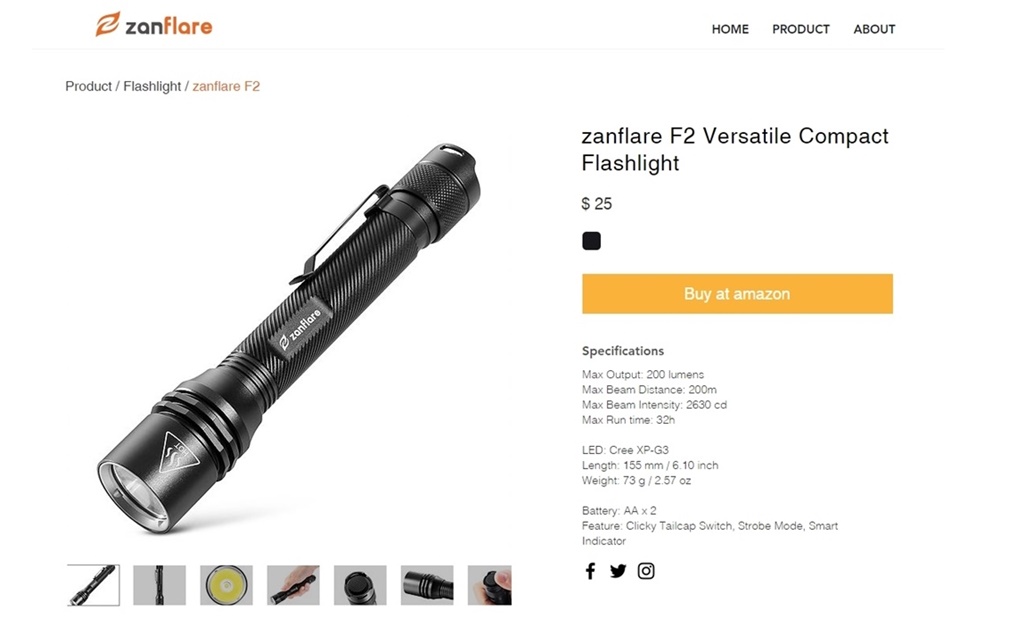 Zanflare F2 product page
https://www.zanflare.com/
One thing about the Zanflare lights , they come in the nicest boxes . ( These boxes are keepers )
Not taking anything away from the flashlights they make , because they are excellent .
For review I have the Zanflare F2 2xAA flashlight , 4 modes – Low – Med – High – Strobe !
As with the F1 I reviewed a short time ago , the build quality is fantastic . There simply is nothing to complain about . So lets get right to performance …
Measured Ouptut
Low = 21 Lumens
Medium = 68 Lumens
High = 200+ Lumens ( I measured High up to 230 Lumens depending on the battery used )
Current draw (Measured ) was
Low 0.06 amp
Medium 0.18 amp
High 1.04 amp ( some what variable from battery to battery )
Regulation looks to be excellent , the light increases current as the voltage drops to maintain ( Watts ) output .
Excellent build quality
Threads are well cut and lubed
Not battery slop
Clip is strong
Excellent anodizing ( hard wearing – if the F1 is anything to go bye )
Memory ( needs a fraction of a second click to change modes , 1 second or more and will not change modes ) Really well set up ( Love it )
Comes with spare O rings / lanyard
Mine looks to have a warm emitter
Clip has not scratched anodizing as yet
Clicky is excellent
Battery indicator ( another nice feature )
F2 does not tailstand , ( Not mine )
PWM – not detected
Strobe ( ???????? ) Do we really need the disco function ? ( I would love to see another light level instead )
I took the F2 for a walk and I found the low mode ( 21 Lumen ) just a little lacking in the Urban environment , but then medium is just a click away . The F2 rides in a jacket pocket really well and I found it very easy to carry and use as I was out walking . I think I would like to see 100 lumen output added to the F2 to replace the strobe . 200 Lumens is really nice when you want to see further ahead and I have to say that the F2 can reach out . Obviously not as well as 1000 Lumen lights , but for a relatively easy to carry 2xAA light I think it did well .
Rather than posting photo's ( That might vanish any time ) I did a video . Some photo's and some video of the F2 at night as well as the F1 for comparison . ( Beam shots ) The video is some what experimental and I think I may need to use a wider angled lens , or use more space . Hopefully gives people some idea of the light output , bearing in mind the camera does try to compensate for over exposure .
Bottom line = A really well made flashlight . ( Seriously nice ) . If you are a 2xAA fanboy you really need to take a close look at the Zanflare F2 . Does the F2 make me forget about the F1 ? Hmmmm , being a single 18650 fanboy and with the F1 scratching all my itches , not really . The F1 still impresses the heck out of me and is very much my go to flashlight . The F2 is a excellent companion light to the F1 and really ticks a lot of boxes for a AA powered flashlight . And sitting here I can't think of a better AA flashlight that I own , in fact I can think of a whole lot that simply don't measure up to the F2 in any shape or form . ( + A few I may need to mod with new emitters so I don't forget about them ) . The only suggestion I would make is to replace the strobe with 100 Lumen output , as the gap between medium and high is substantial and I would not miss Strobe in any shape or form . ( That's just me ) So aside from my personal preferences the F2 is a extremely well made quality flashlight that I can not fault . ( There is nothing , nothing to complain about ) .
—
 Always remember , the easiest thing in the world to do , is to expel hot air from your lungs and through some vocal chords ..
The resulting sound may , or may not be worth listening too ….