Since i got the led flashlight fever some four years ago, i keep an eye on all the crap that's being sold in stores over here. It seems everything is deprecated and over priced… It is slowly evolving though, but the absence of Li-Ion cells does limit the game.
Yesterday i was in a tool/hardware store and came across the work light and torch section. Nothing new… except for this pen style cob work light: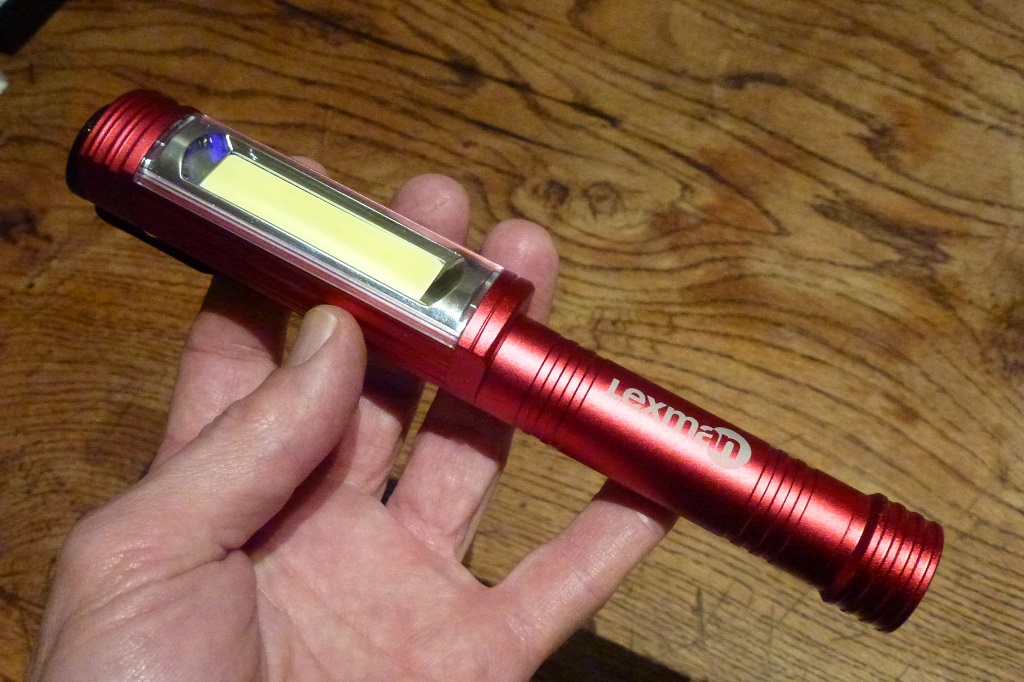 This light is made of solid aluminum and feels like serious stuff. Once loaded with 3 AAs/Ni-MH it weights like a steel rod. The large cob part is advertised to produce 400 lumen and although i haven't measured it is very bright. The light has three modes: high, mid and red flashing. I don't know how it is done, but there seem to be a string of red leds embedded in the cob part. The magnet at the tail is the strongest i've come across on a light. No problem getting it stuck at a right angle on a vertical metal surface despite the weight.
All in all this is a very decent and robust cob work light…. and it is only 4.90 euro! The only similar light i found on the net is a Nebo "Big Larry" sold between $20 and $30.
Usually what you get at that price are plastic faint bluish lights feeling like toys… Maybe this is a pricing mistake and the deal will vanish soon? If anyone is in France, check your local Leroy Merlin.