PKCell AA 2200mA (Green-silver)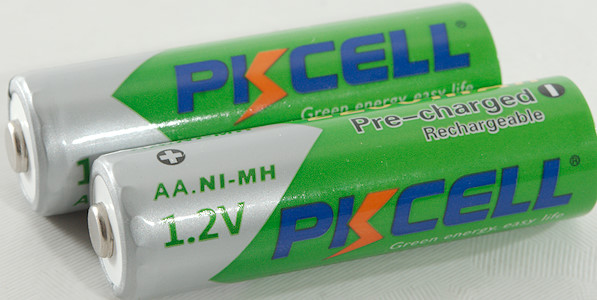 Official specifications:


Ready to Use NiMh Rechargeable Battery AA/2200mAh/4Pcs/Blister

Model: AA2200mAh

Dimension (max): Diameter:14.5(mm) Height:50.5(mm)

Capacity: 2200(mAH)

Norminal Voltage: 1.2(V)

Standard Charge Current: 220(mA) Time:15(H)    On pack: 220mA for 14 hour

Rapid Charge Current: 660(mA) Time:4(H)    On pack: 715mA for 4 hour

Reference Weight:31G/Pcs

Low self discharge: 80% remaining after 1 year.

Maximum temperature raise at different discharge currents: 1A:+1,6°C, 2A:+4,1°C, 3A:+7,1°C, 5A:+12,9°C, 7A:+18,0°C, 10A:+23,3°C
Chinese NiMH from Ebay, this is the second type of NiMH from
PKC
ell I test.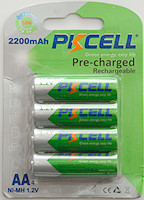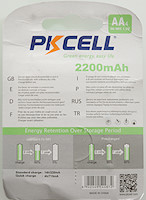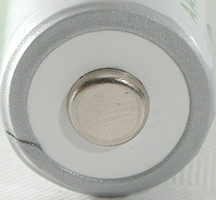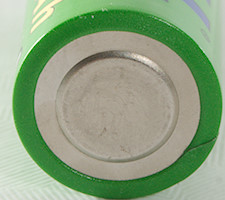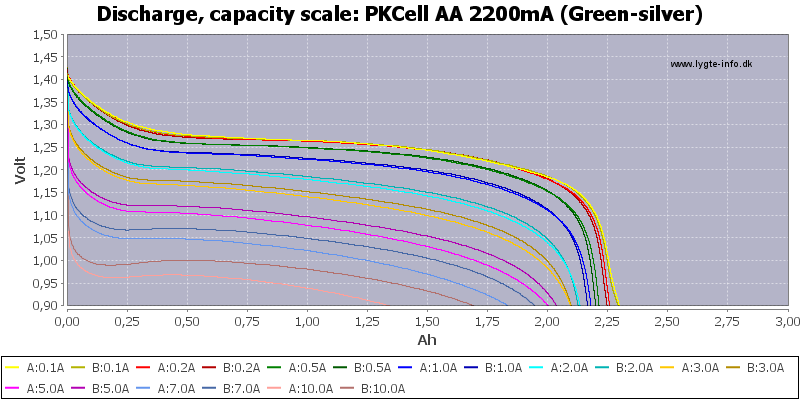 This is fairly standard NiMH discharge curves with abot the stated capacity.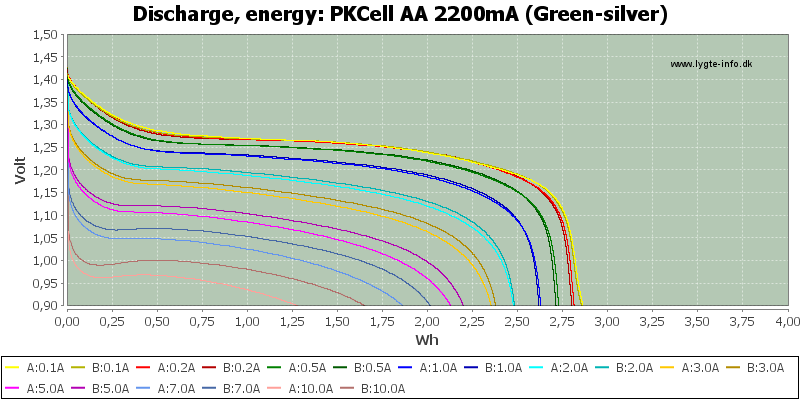 Conclusion
These batteries looks good.
Notes and links
How is the test done and how to read the charts
Compare to other AA/AAA batteries: Alkaline/NiMH/Lithium