10180 100mAh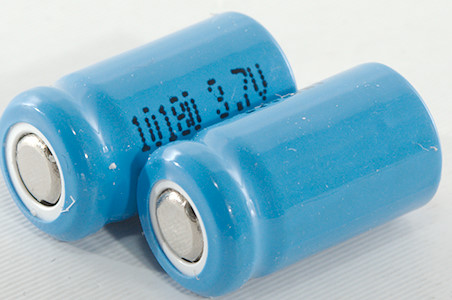 Official specifications:


Rated Voltage:3.7V (Limit 2.75v-4.2V)

Capacity:100mah

Cycle times: about 1000

Size: 10*18mm


This is one of the smallest LiIon batteries used in flashlights. I got it from a Chinese dealer and there is no brand on the cells.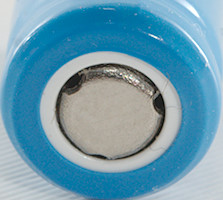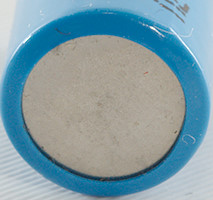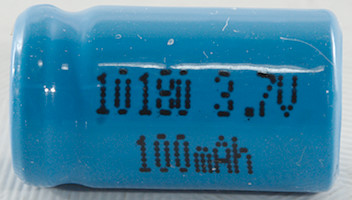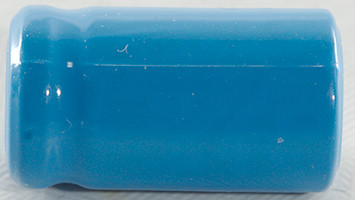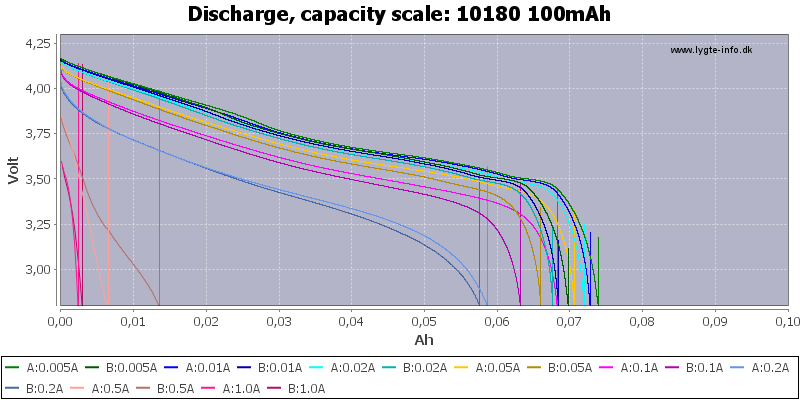 Capacity is not as high as rated and there is a capacity difference between the two tested cells. It looks like they can handle about 100mA, before capacity starts to drop.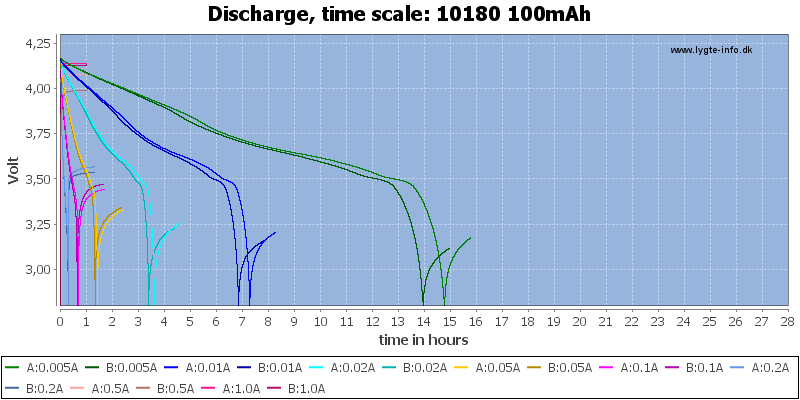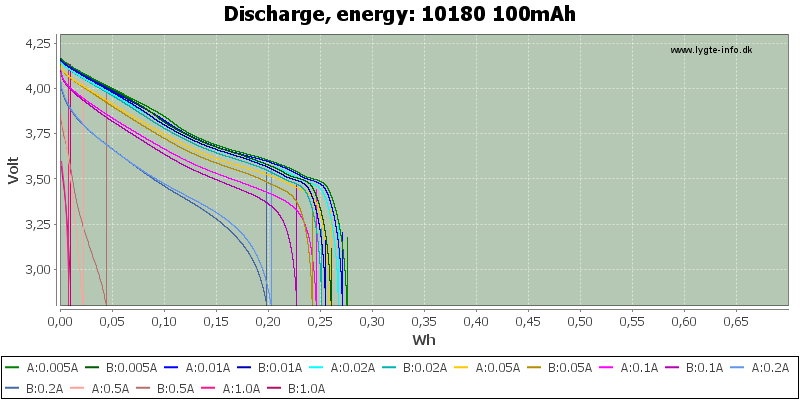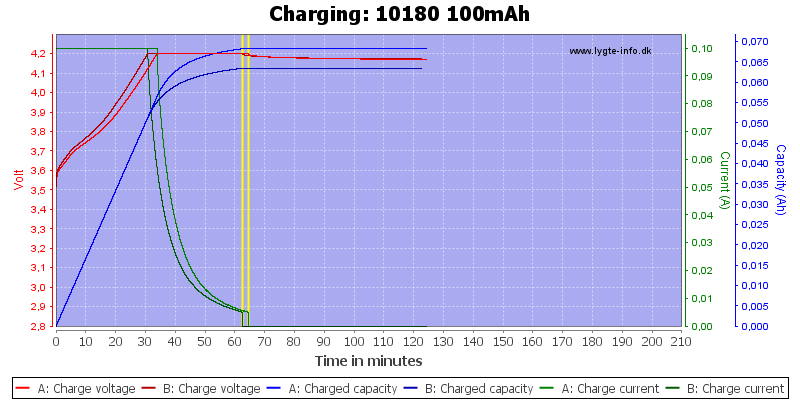 Conclusion
This is not impressive performance of these batteries, but about what to expect for a cell with very low production numbers.
Notes and links
How is the test done and how to read the charts