Sometimes I am asked if a charger is suitable for solar panes and until now my only advice has been to get a simple charger, they are more likely to work with a solar panel.
But this do not say everything, another parameter is if the charger locks up when voltage dips (Brown out) and it is possible to test for that.
I did a script for my test station that will reduce voltage a variable bit, then restore to full voltage to see if the charger still works.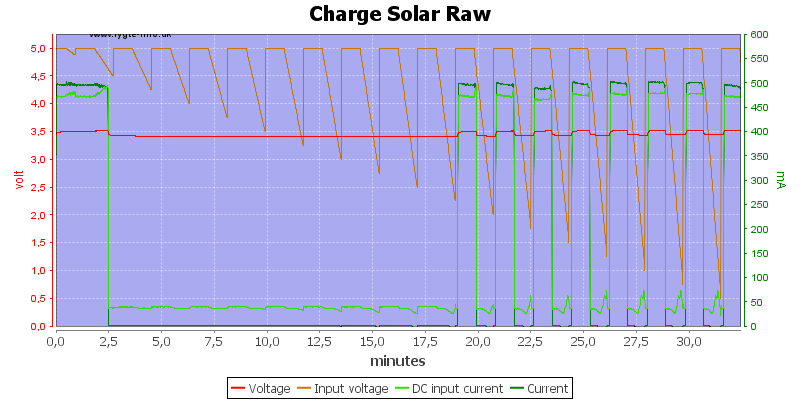 It looks like this, it is a bit hard to read.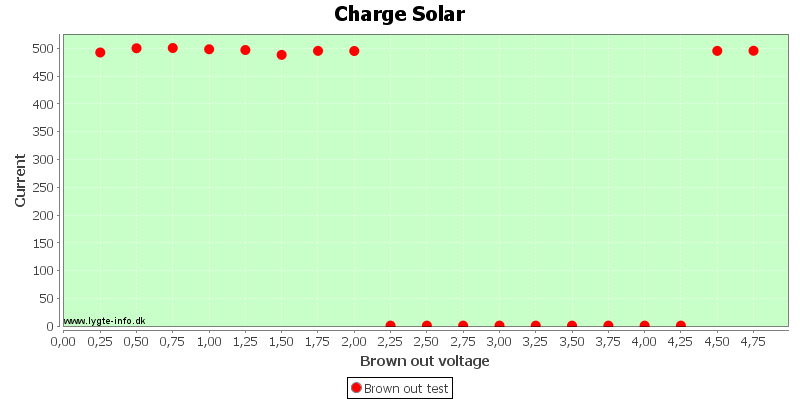 Using the data to draw a more simple curve it is much easier to see that this charger locks up when the voltage dips below 4.50V (Current = 0) and it will only reset if the voltage gets down to 2.0V. It do not change charge current but stays at the same current in all cases.
A charger that is good for solar usage would not have any brown out problems, but would always recover.
Are there any comments to this? Ideas to improvements? Ideas for a better title on the chart?