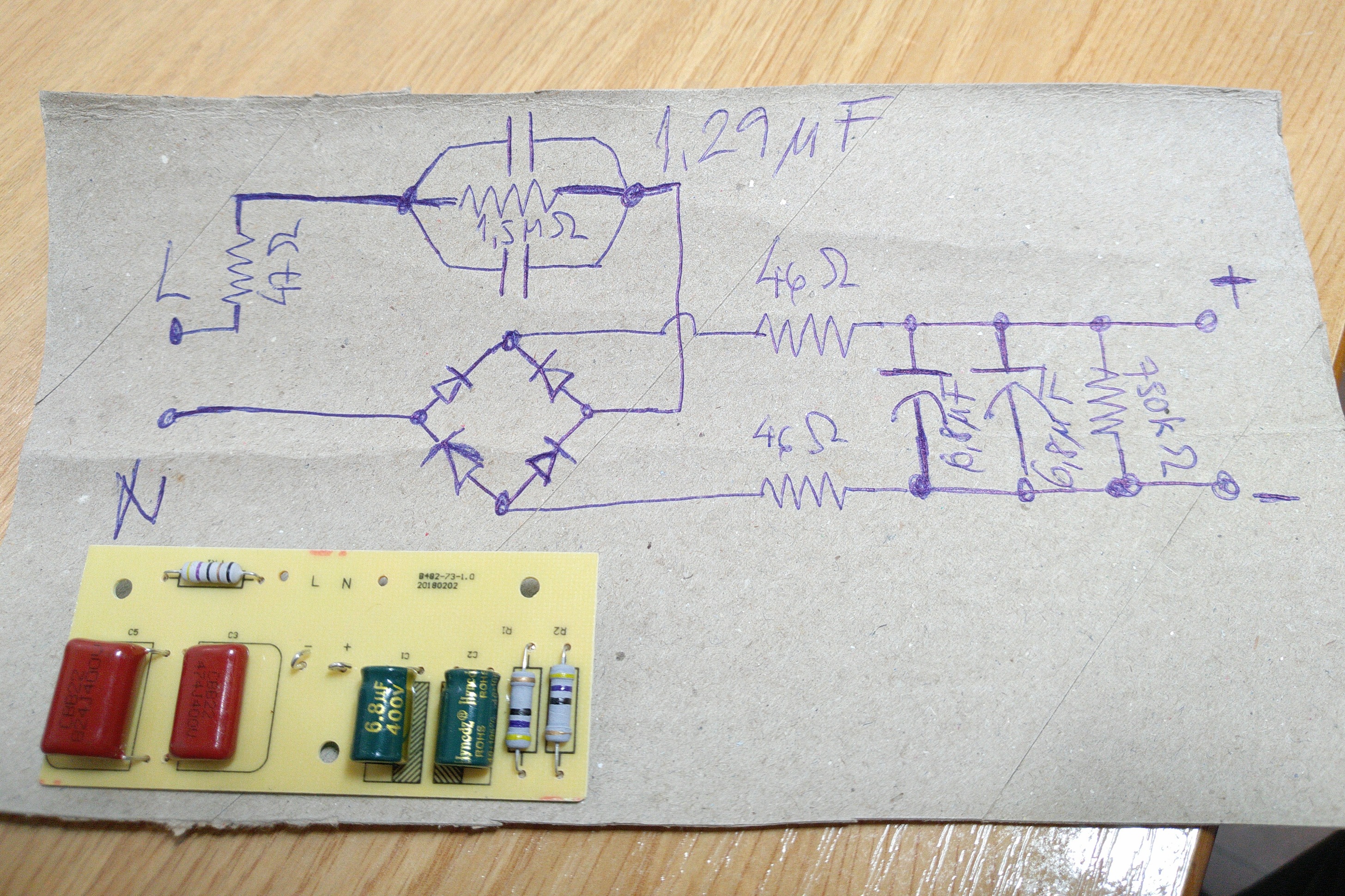 The circuit diagram shows a 1.5MΩ resistor between two polyester metal film capacitors, in reality that is two 750KΩ surface mount resistors in series like the one at the output. The above 1.29µF figure is the capacitance sum of both caps (0.82µF + 0.47µF). The aforementioned SMD resistors and an MB10S bridge rectifier are by the other side of the circuit board.
The driver yokes/plugs into a rectangular board with 9S2P 3528 led emitters. My brother told me the lamp was too bright, you know what this means don't you? 
As I see it, the capacitance value of the capacitors before the bridge is what I should play with. Since there are two, disconnecting the 0.82µF one should do, reducing the first precharge stage to 0.47µF instead of 1.29µF. Installing a mains rated switch in series with the big cap would also be nice, allowing two different levels of driving current.
Wellp, if you have something worthwhile being said you can do so, I am no engineer yet.
—
Please avoid fully quoting lenghty posts, namely with nested quotes. Trim quotes down to the essential. Helps with neatness and legibility. Thanks.
The human mind, and its programming, is at the forefront of a particular battle of The Light vs evil dark forces. Nearly every human being on this beautiful planet "Earth" has some sort of negative mind programming in its mind. And you better take care of your mind programming, or someone else will in this wicked world.