LG 21700 M50 5000mAh (Grey)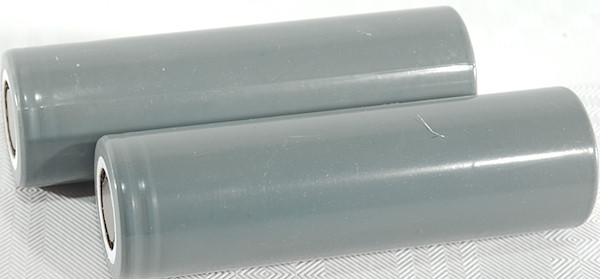 Official specifications:


Nominal Energy: 18.20Wh (5013mAh at nominal voltage)

Minimum Energy: 17.60Wh (4849mAh at nominal voltage)

Nominal voltage: 3.63V

Nominal shipping

SOC

: 30%

Standard charge current: 1455mA (0.3C)

Charge cut-off: 4.2V 50mA

Standard discharge: 907mA (0.2C)

Discharge cut-off: 2.50V

Cycle life: 500 cycles to 80% of Wh min.

Maximum pulse discharge power: 80W for 10sec

Maximum discharge current: 7275mA (1.5C) in temperature range 5°C ~ 60°C


This is a high capacity 21700 cell with about 5000mAh, the cell is not for high current.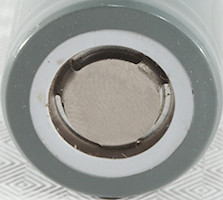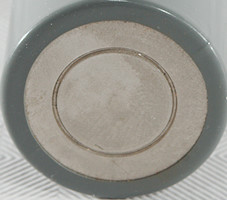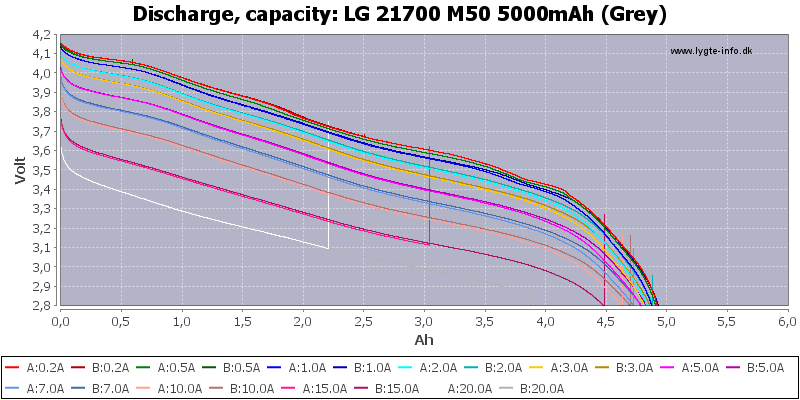 The two cells are well matched.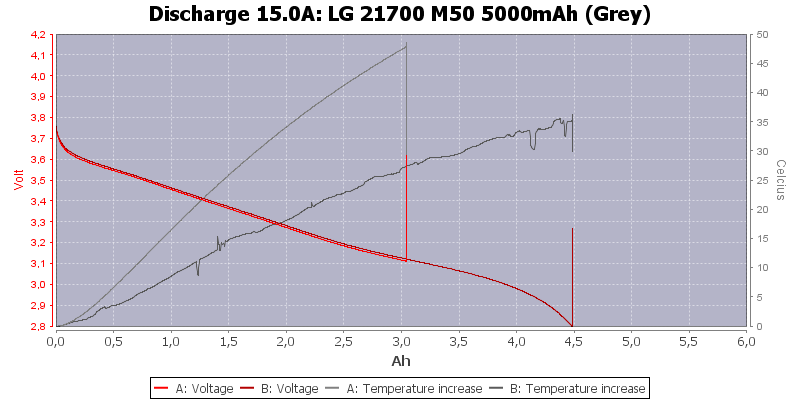 The battery gets fairly warm at 15A
It looks like I have a problem with my temperature sensor.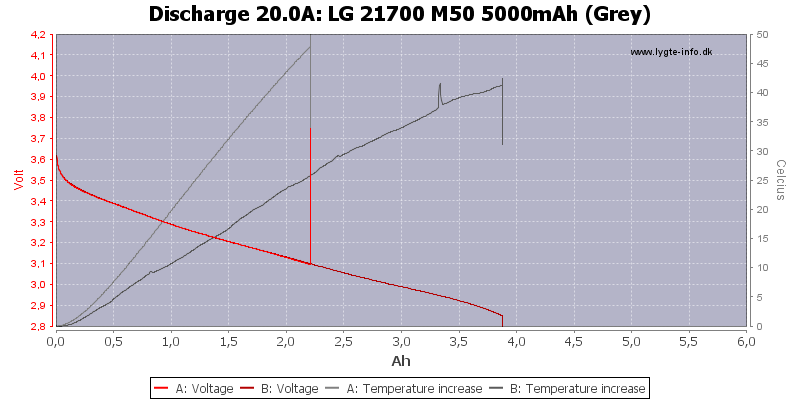 The defect temperature sensor made the B battery fail permanently, it got too hot.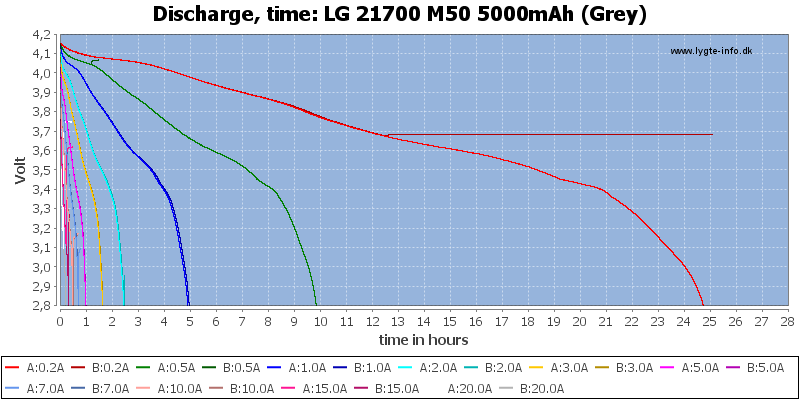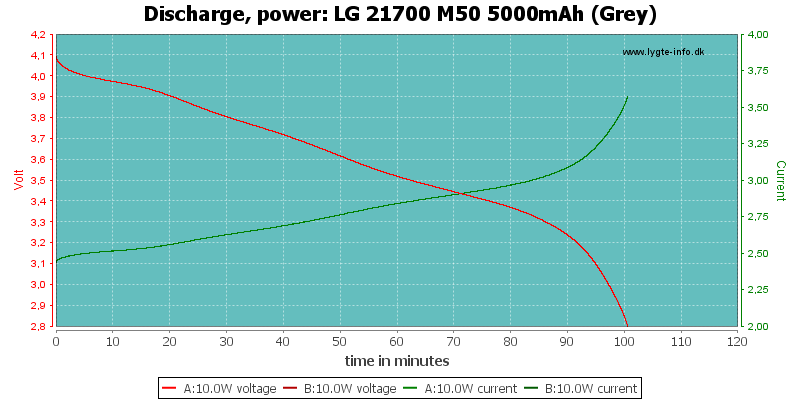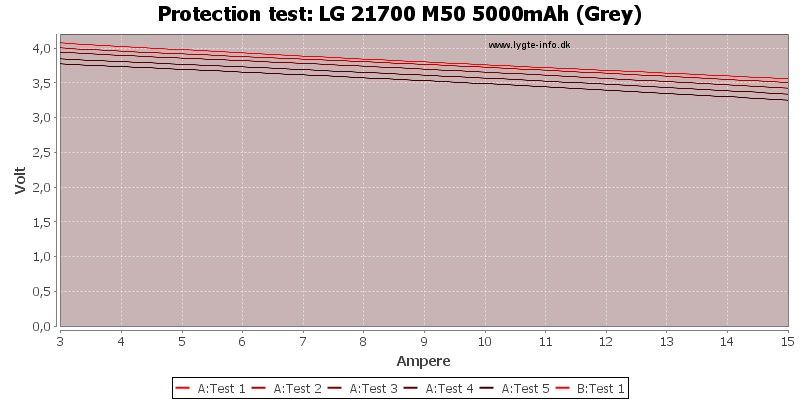 Conclusion
This is a one of the best high capacity batteries.
Notes and links
The batteries was supplied by batteridoktorn.se for review.
How is the test done and how to read the charts
How is a protected LiIon battery constructed
More about button top and flat top batteries
Graphical comparison to 18650 and other batteries
Table with all tested LiIon batteries