Keeppower 14500 1000mAh P1450C2 (Black) 2019


Official specifications:


Nominal voltage: 3.70V

Nominal capacity: 1000mAh

Minimum capacity: 950mAh

Charging voltage: 4.20+/0.05V

Charging current: 500mA

Charging current cut-off: 20mA

Discharge cut-off voltage: 2.75V

Maximum discharge current: 1.9A

This is high capacity protected 14500 LiIon batteries from Keeppower.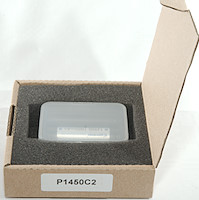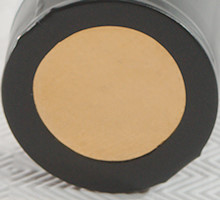 The two cells match nicely and can easily deliver the rated 1.9A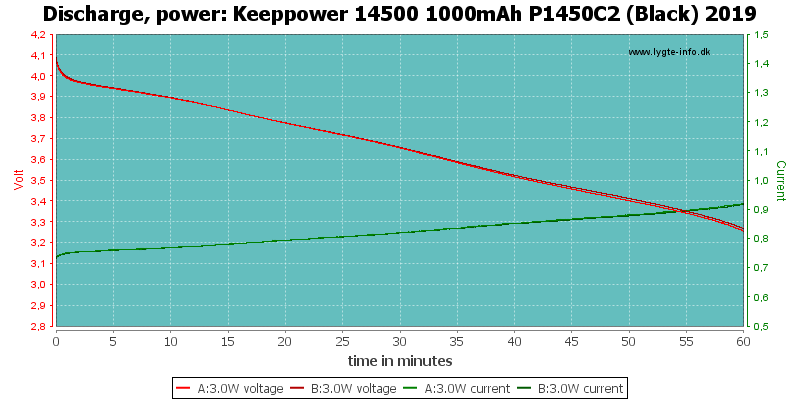 Conclusion
This cell has good capacity and the length is fairly short for a protected cell. It can be used in most equipment that requires a 14500 LiIon cell (length may be a problem in a few cases), it a very good candidate for equipment that can run on both 1.5V and LiIon cells (This type of equipment usual needs protected LiIon cells).
Notes and links
The battery was supplied by Keeppower for review.
How is the test done and how to read the charts
How is a protected LiIon battery constructed
More about button top and flat top batteries
Graphical comparison to other LiIon batteries
Table with all tested LiIon batteries