Shockli 14500 AA 1000mAh (Black)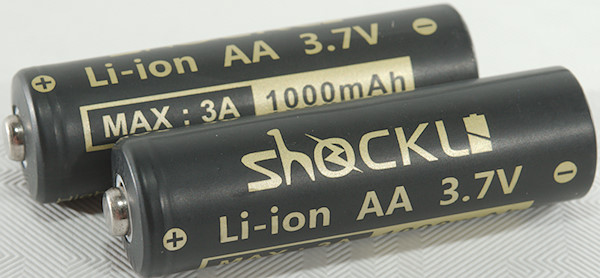 Official specifications:


Brand: Shockli

Battery type: 14500 battery

Lifes of cycle: >500 times

Battery capacity: 900-1000 mAh

Positive pole: button top

Nominal voltage: 3.7V

Discharge Cut-off voltage: 2.75V

Dimension :Diameter: 14.1 mm *Height: 49.7 mm

Operating temperature: charge (0 ~ 45 ° C), discharge (-20 ~ 60 ° C)


This is a high capacity AA sized LiIon cell that can handle a decent amount of current.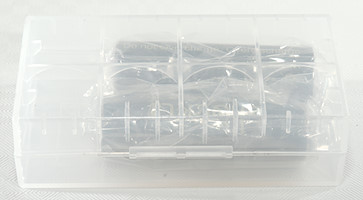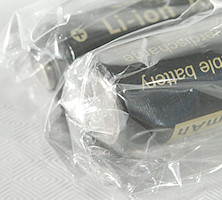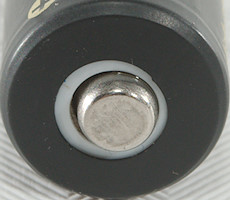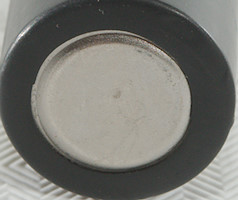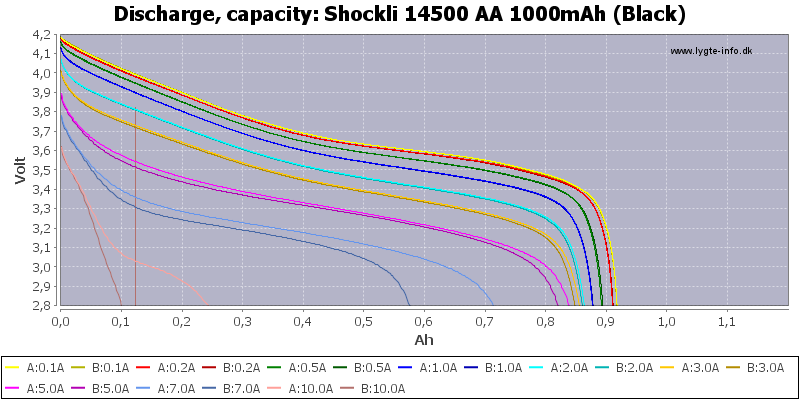 The two cells tracks nicely, except when overloaded. They handle up to about 5A (Rating is 3A).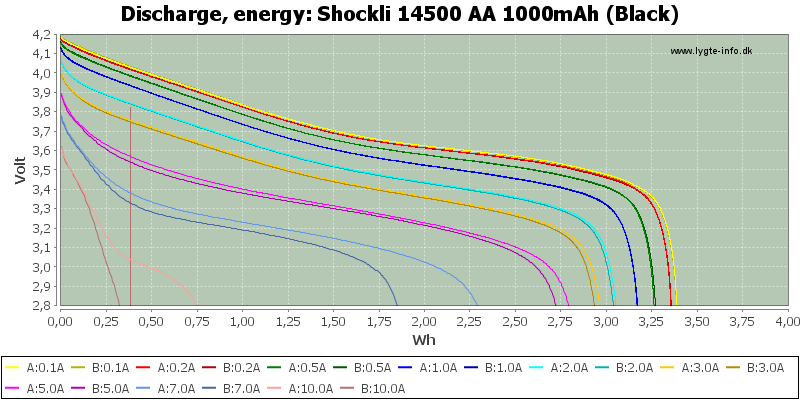 Conclusion
This cell has good capacity and can deliver a fair amount of current.
Notes and links
How is the test done and how to read the charts
How is a protected LiIon battery constructed
More about button top and flat top batteries
Graphical comparison to other LiIon batteries
Table with all tested LiIon batteries