Hi everyone,
I was trying to add thicker wire to my FW21 Pro driver and it seems I managed to dislodge 3 of the microscopic components from the board (C4,R4,R3). I'm guessing I need these for the light to work. Does anyone have a wild guess what those parts might be. Could I maybe just rob them from an FW3A and get the light working???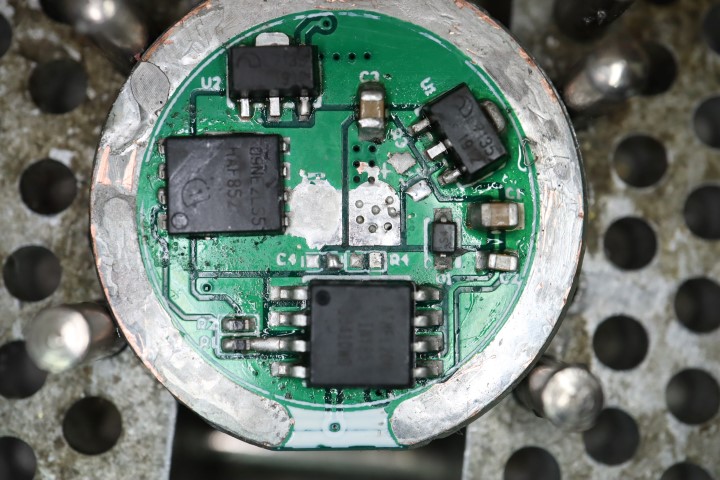 This board is from one of the prototypes that was so its already been worked over a lot before I ever tried replacing the wires. I'm not 100% sure there were components in all 3 of those slots, but I know for sure there was at least one because I found it stuck to something.
—
In Him (Jesus Christ) was life; and the life was the light of men. And the light shineth in darkness; and the darkness comprehended it not.
http://asflashlights.com/ Everyday Carry Flashlights, plus Upgrades for Maglite.