Vapcell INR18500 2200mAh L22 (Gold) 2020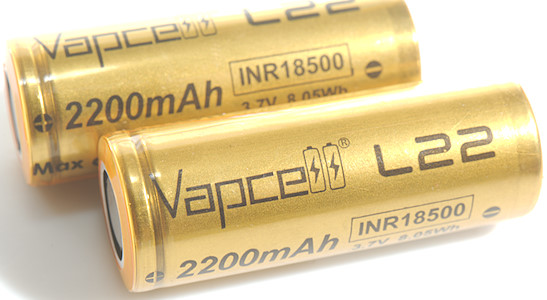 Official specifications:


Model: INR18650 L22

Size: 18.2*49.0mm

Nominal voltage: 3.60V

End-of-charge voltage: 4.20V

End-of-discharge Voltage: 2.50V

Typical Capacity: 2200mAh (0.2C discharge)

Min capacity: 2150mAh (0.2C discharge)

Weight: Max:36g

Internal resistance: Max:50mOhm AC 1kHz

Standard Charge: 500mA,CCCV 100mA cut-off

Quick Charge Current: 1500mA

Max Continuous Discharge Current: 4A

Operating Temperature: Charging: 0°C ~ 45°C, Discharging: -20°C~75°C

Storage Temperature: -5°C~35°C


A high capacity 18500 cell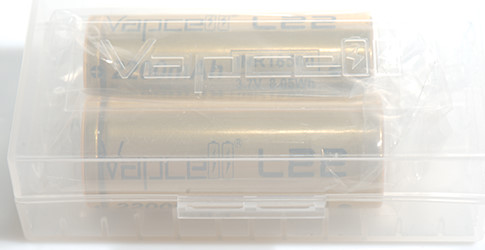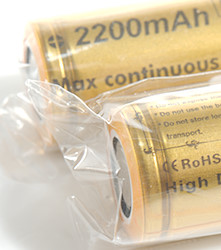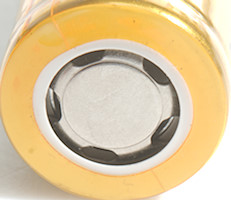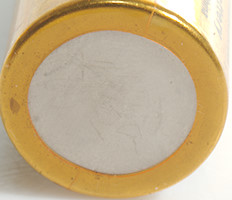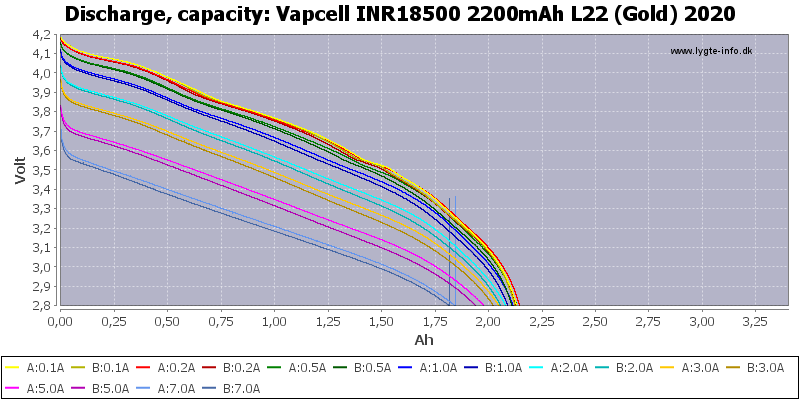 The two cells tracks fairly well and can easily deliver the rated 4A with only a small capacity drop.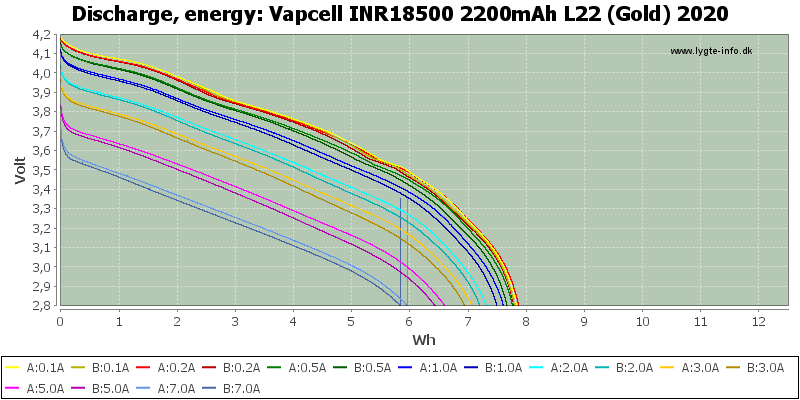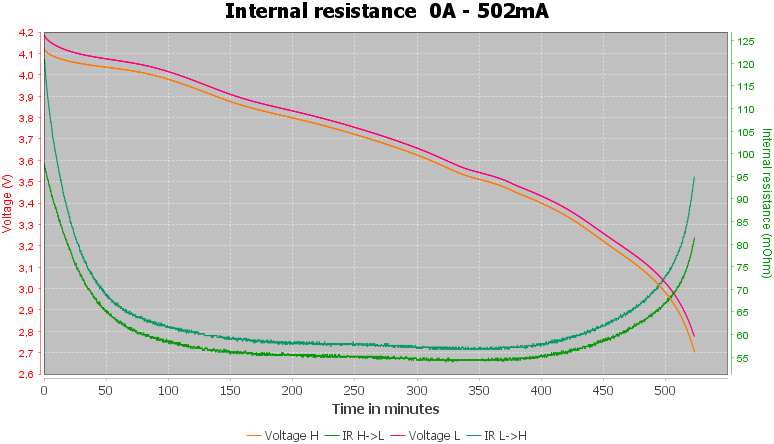 Conclusion
This battery is one of the highest capacity 18500 I have seen to date (6-2020) and it can handle a fair amount of current, without being a high current cell.
Notes and links
The batteries was supplied by Vapcell for review.
How is the test done and how to read the charts
How is a protected LiIon battery constructed
More about button top and flat top batteries
Graphical comparison to 18650 and other batteries
Table with all tested LiIon batteries