I've owned a few Wuben lights and overall, I really like them. Good build quality, great drivers, etc. So when Wuben offered me their new H1 headlamp for review (thanks, Wuben!) of course I said yes! Let's see what it's all about…
This is an abbreviated version of my review that you'll find over at 1Lumen.com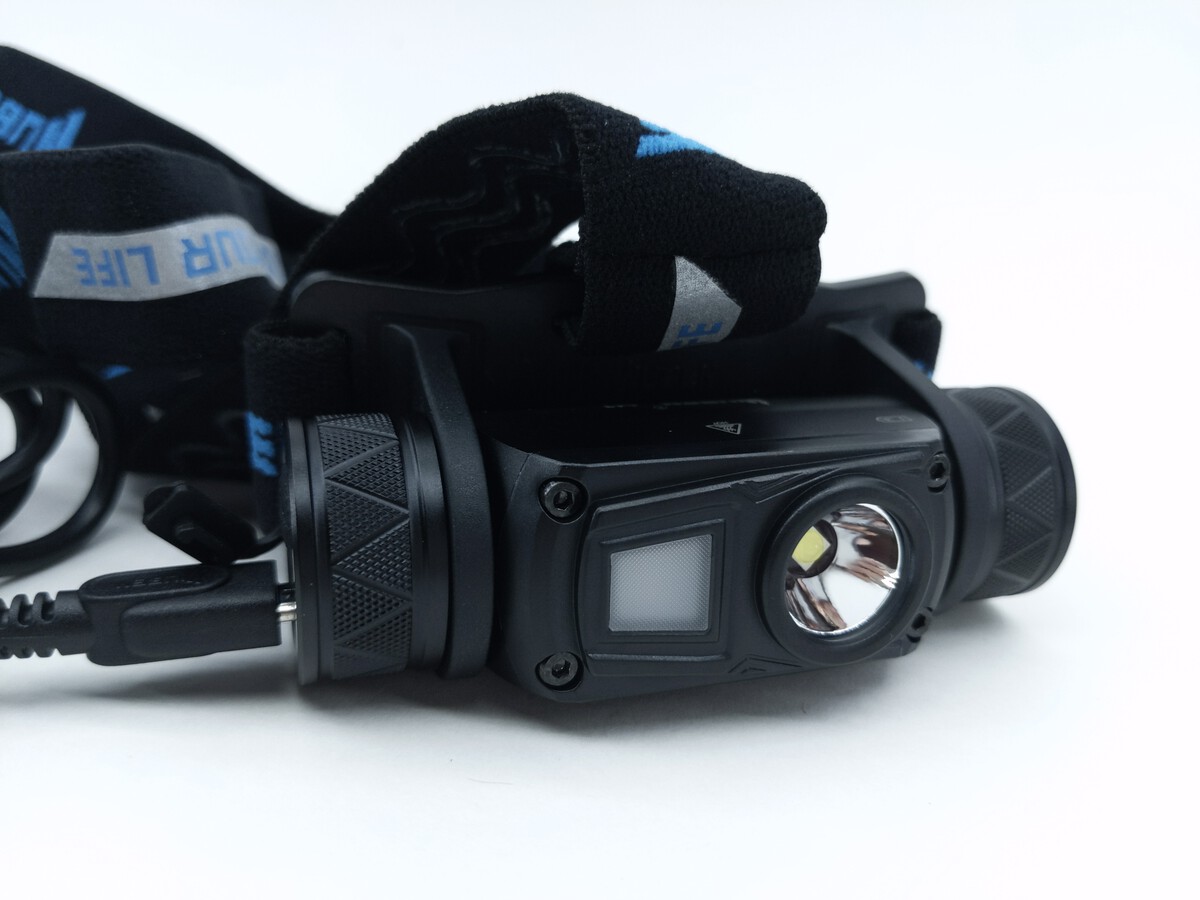 ---
Packaging:
Wuben does an excellent job with packaging & presentation. But what comes in that lovely package? You'll find:

Wuben H1 headlamp
Wuben-branded battery (2600 mAh, protected)
Three-way headband (with a grippy silicone pattern on the inside!)
Spare o-rings
Micro-

USB

charging cable
Manual


---
LED, Lens, Etc:
As can be seen from the removal of the bezel assembly, the Wuben H1 houses several LEDs: primary white LED, auxiliary High-CRI white LED (2835 footprint), auxiliary red LED (2835 footprint), and a bi-color indicator SMD LED.
The OSRAM P9 is nicely centered in a small, smooth reflector. It seems to be slightly cool, perhaps around 5700K. The aux LEDs are behind a diffuser that creates a very wide and even spill of light. The white aux LED is claimed to be High-CRI (I have no way of backing this claim up) and if I had to guess a CCT, I'd say it's around 4000K.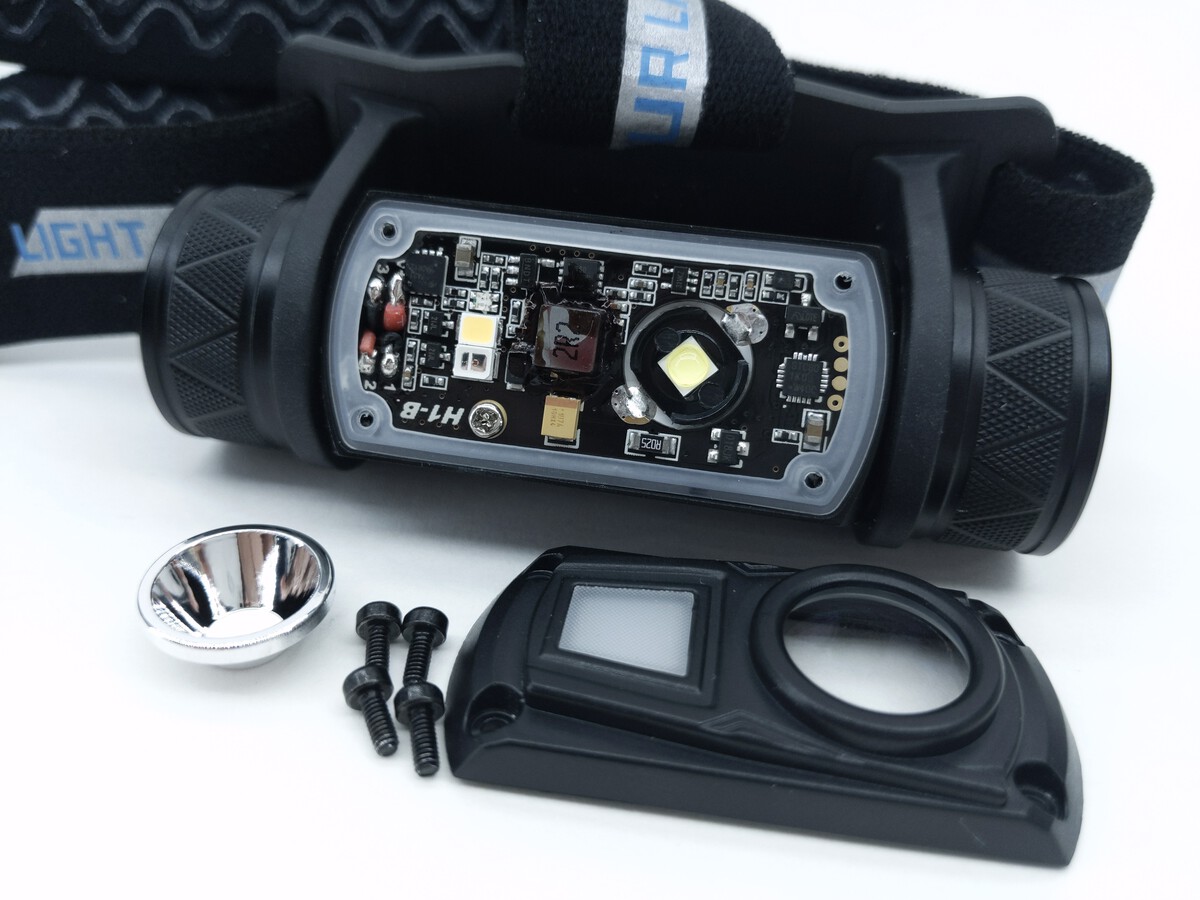 ---
User Interface & Driver:
The Wuben H1 utilizes a single button to control all three LEDs and their modes. This kinda concerned me at first, but it's not too bad and it's pretty easy to comprehend.
Modes: Moon, Low, Med, High, White Aux, Red Aux
From OFF:

Press and Hold: turn on last used Aux mode (aux white, aux red, flashing red)
Single click: turn on last used primary mode
Double click: strobe mode
Triple click: enable/disable blue "breathing" indicator

LED

4x click: lock-out mode


From ON:

Press and Hold: rotate through modes
Single click: turn off
Double click: activate high/turbo mode (or if you're already in high mode, it will activate strobe)


Miscellaneous:

Mode Memory is present in both the primary modes (moon-low-med-high) as well as the aux modes (aux white, aux red, flashing red)
An

LED

under the switch indicates the battery capacity remaining
There are a few blinky modes: Strobe,

SOS

, Beacon, and Red Flash
Lock-out (4 clicks) disables all functions
No

PWM

!
Blue "breathing" standby light can be enabled or disabled


Charging:

There is built-in charging via Micro-

USB

Charge rate was around 1 amp
Charging terminated at 4.19 volts
Indicator is red (charging) to blue (done charging) (perfect for us color challenged folks)


---
Performance:
Lumen measurements:

Moon: 1 lm (spec: 1 lm)
Low: 95 lm (spec: 80 lm)
Medium: 480 lm (spec: 400 lm)
High @ 0s: 1164 lm
High @ 30s: 1171 lm (spec: 1200 lm)
Aux White: 12 lm (spec: 10 lm)


Throw numbers:

Lux at 5m: 167
That equals 4175 cd (spec: 3900)
Which translates to 129 meters (141 yds) of throw (spec: 125 m)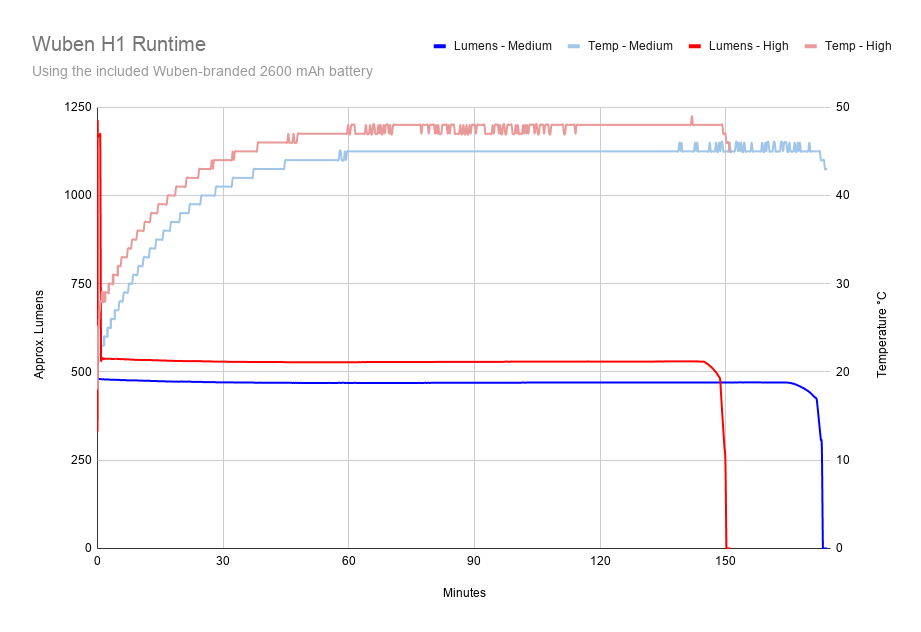 ---
Pros & Cons:

What I like:
Versatile
Bright main

LED

High-

CRI

aux
Red aux
Built-in charging
Great regulation
Nice strap
Full kit for a fair price


What could be improved:

Mode memory with no shortcuts
Micro-

USB

charging
Big jump between Moon and Low
Short-lived "high" mode


---
Final Verdict:
The Wuben H1 embodies nearly everything I want in a headlamp. Bright main LED, super-floody high-CRI and red LEDs, built-in charging, etc, etc. Sure, there are certainly a couple things I would change. Micro-USB? What year is it? And I would really appreciate some predictability in the UI – like some shortcuts, or dropping mode memory (or make it configurable?). But all of those things are fairly minor quibbles in comparison to all the good things that the H1 has going on. I think my go-to headlamp (a customized Convoy H1) will be taking a backseat from here on out to make room for the Wuben H1!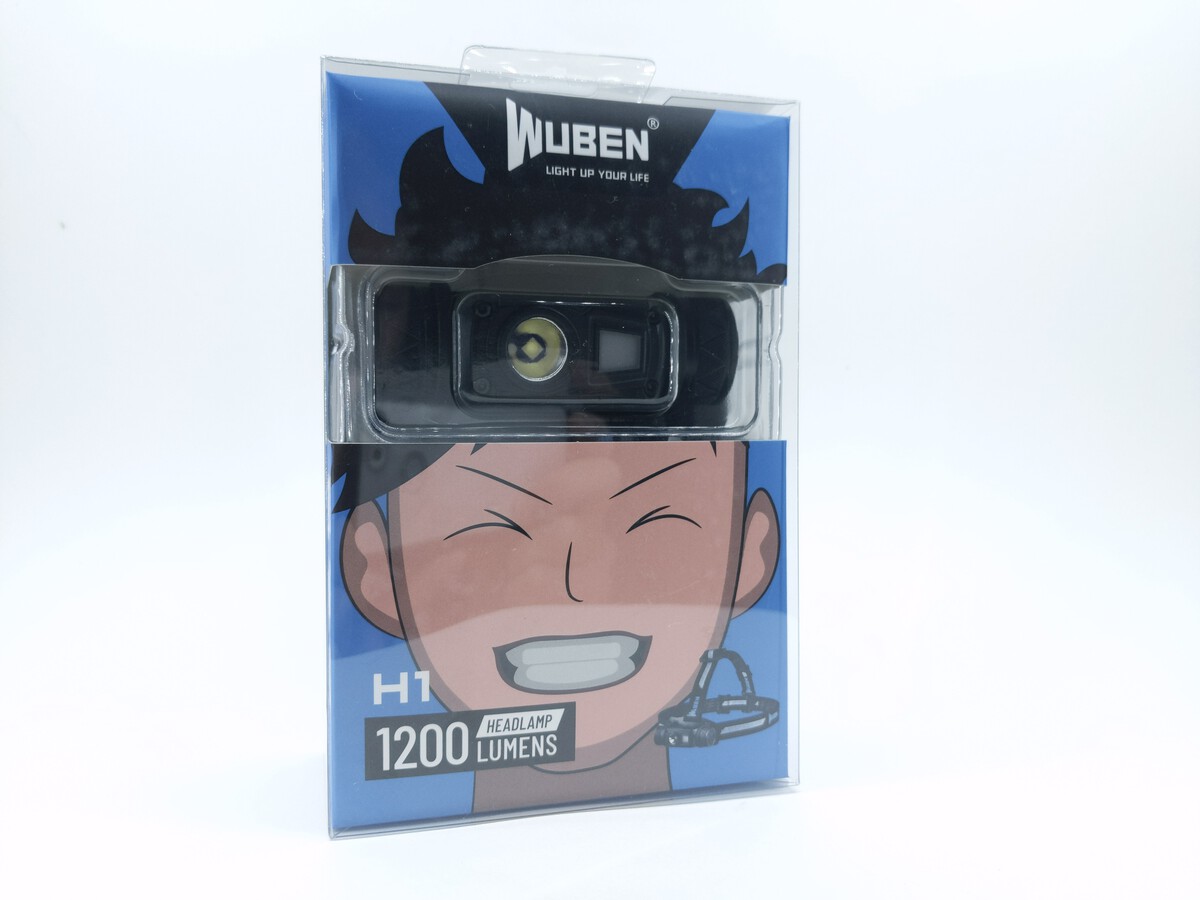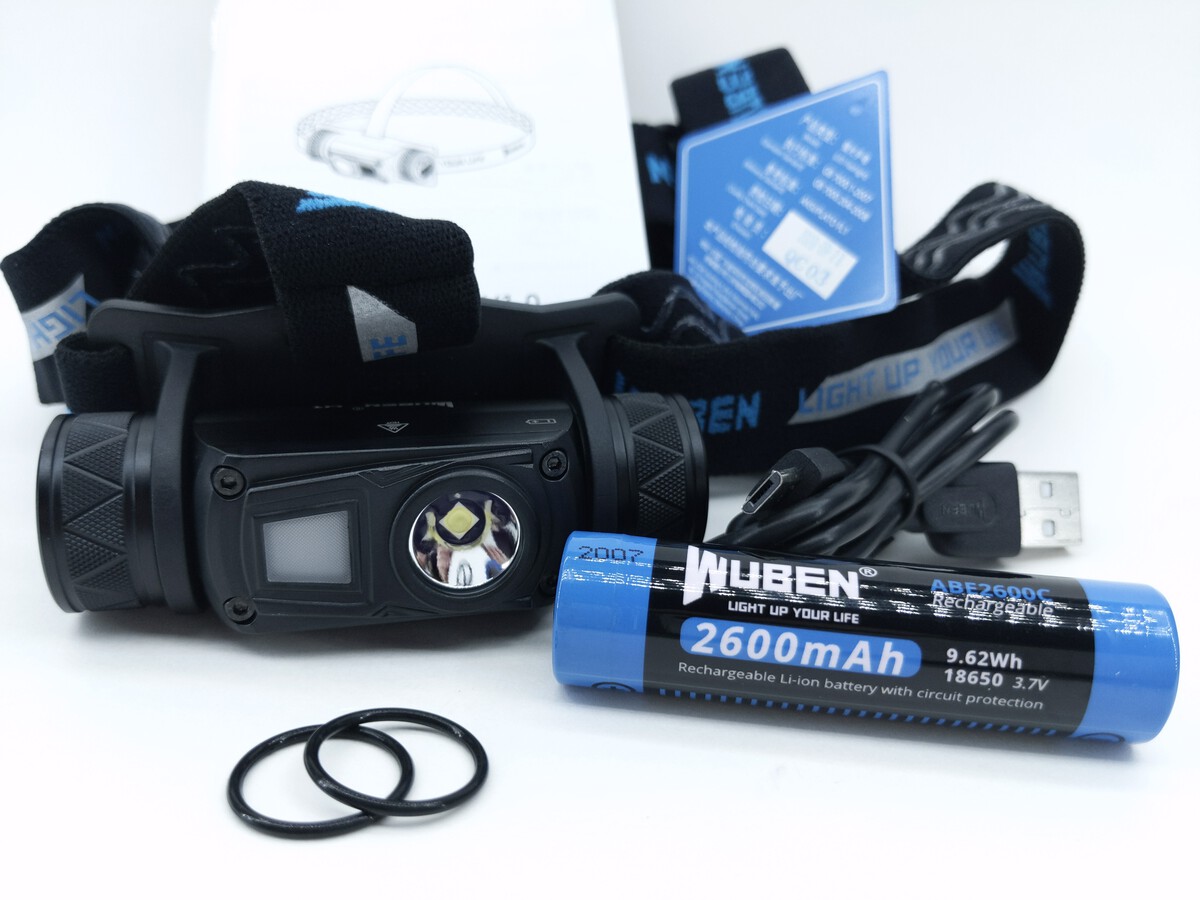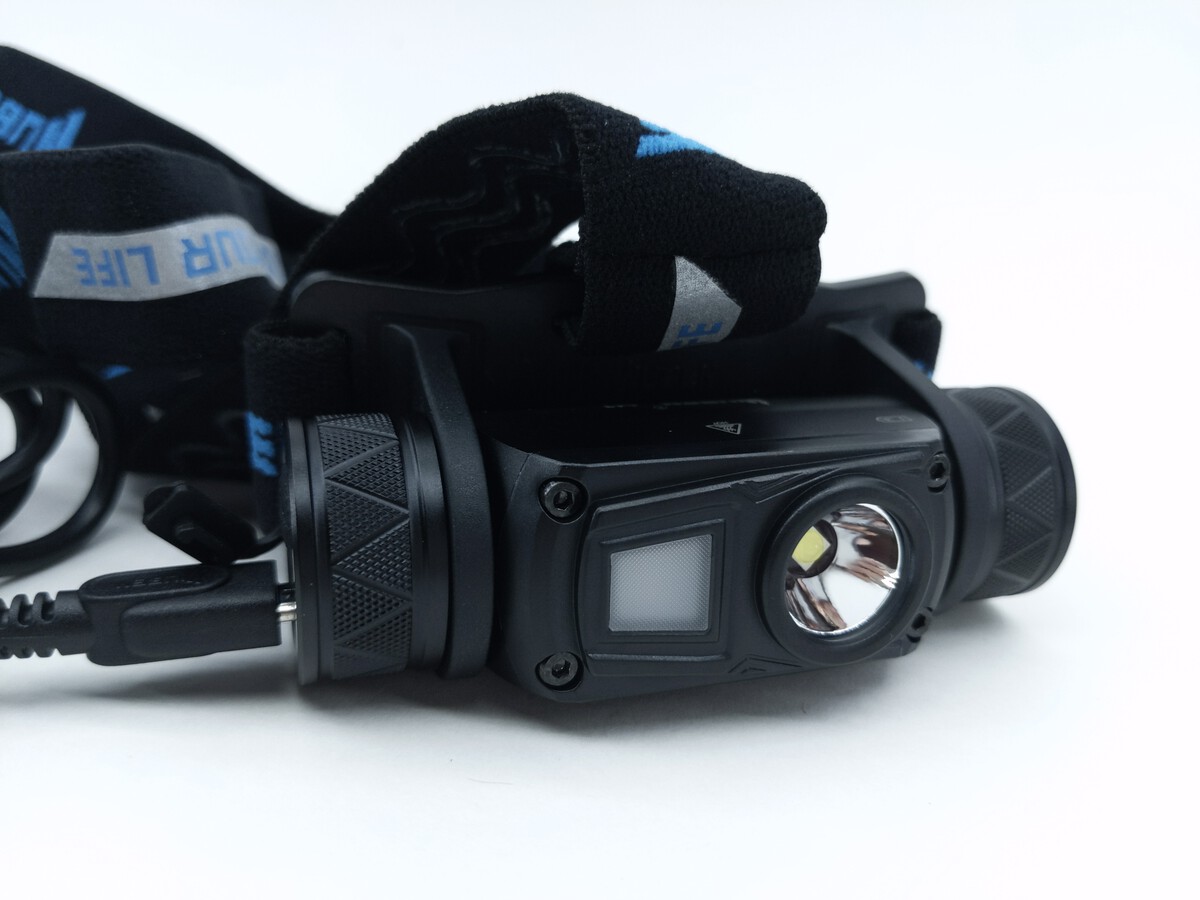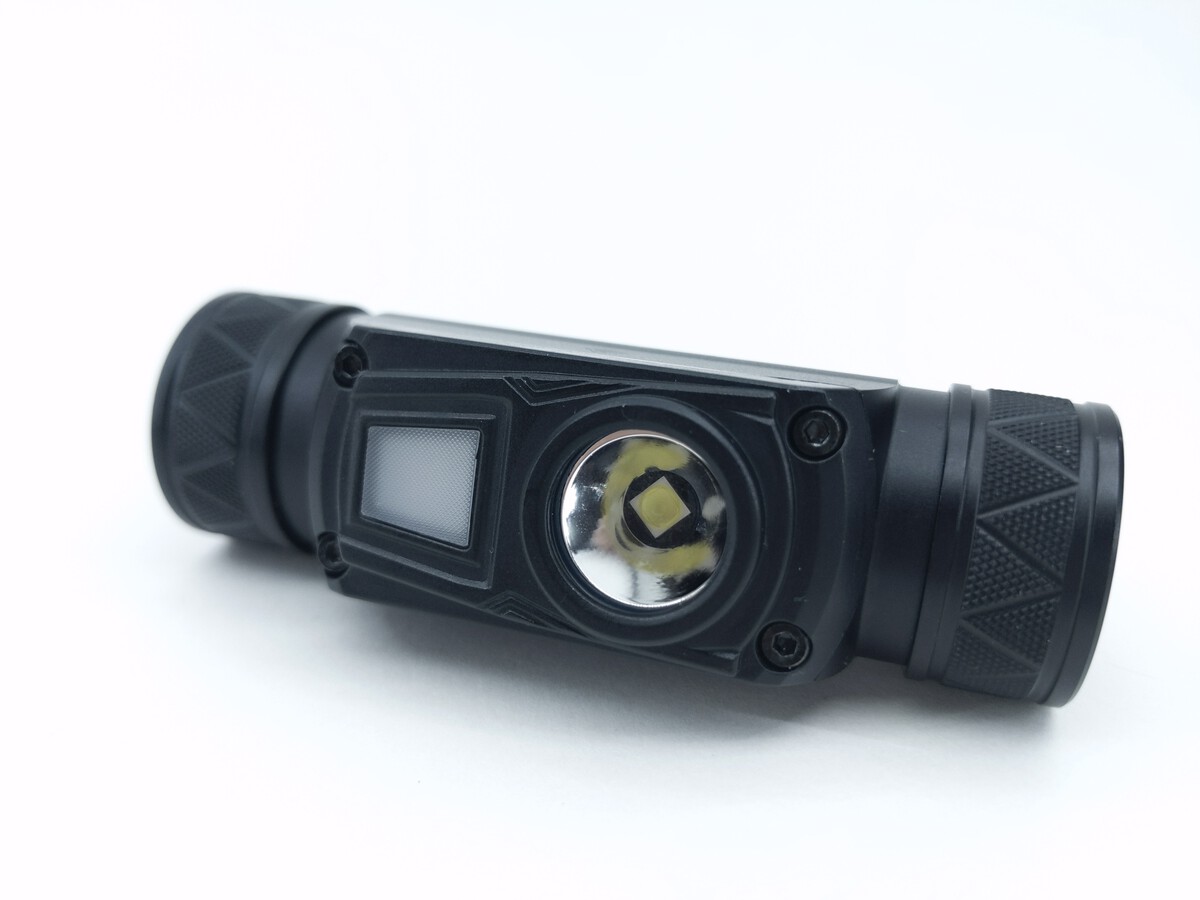 I know ya'll wanted to see my ugly mug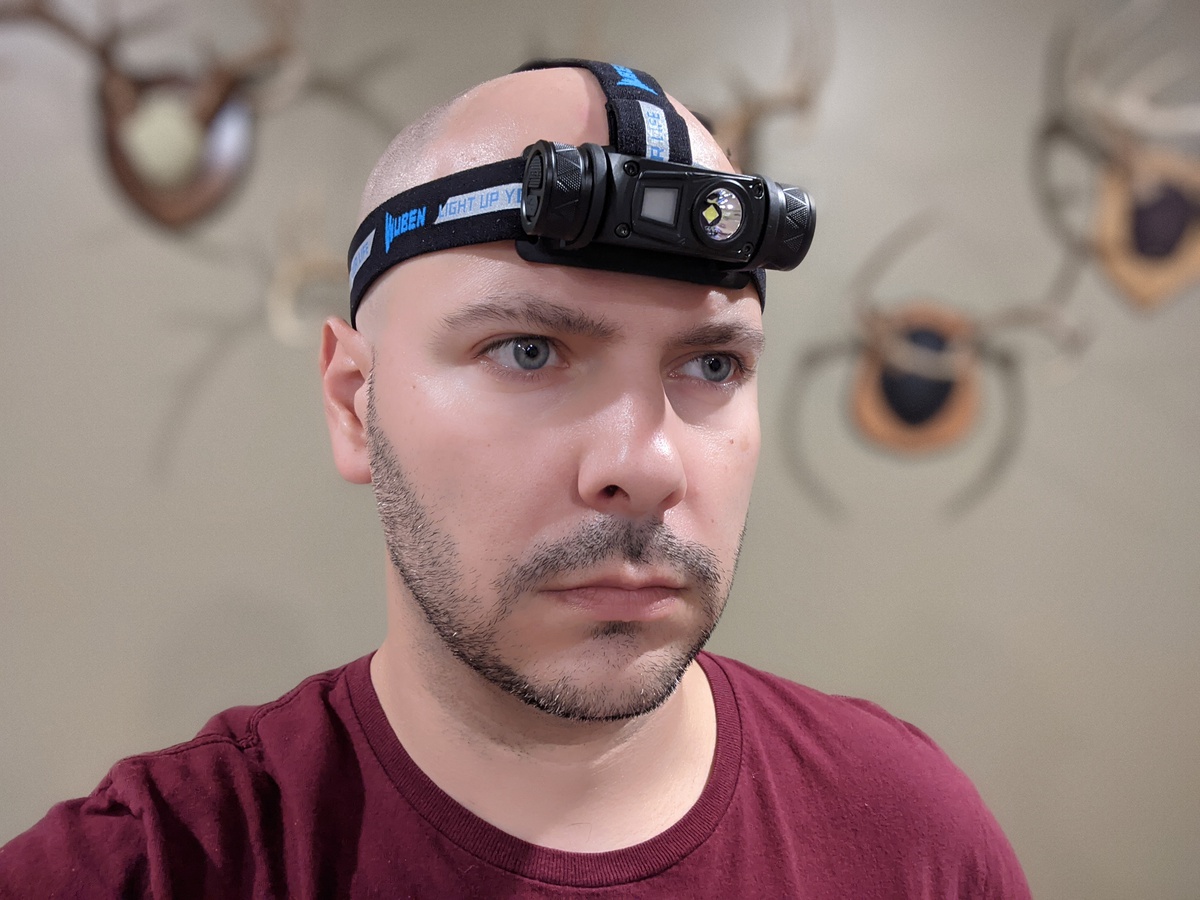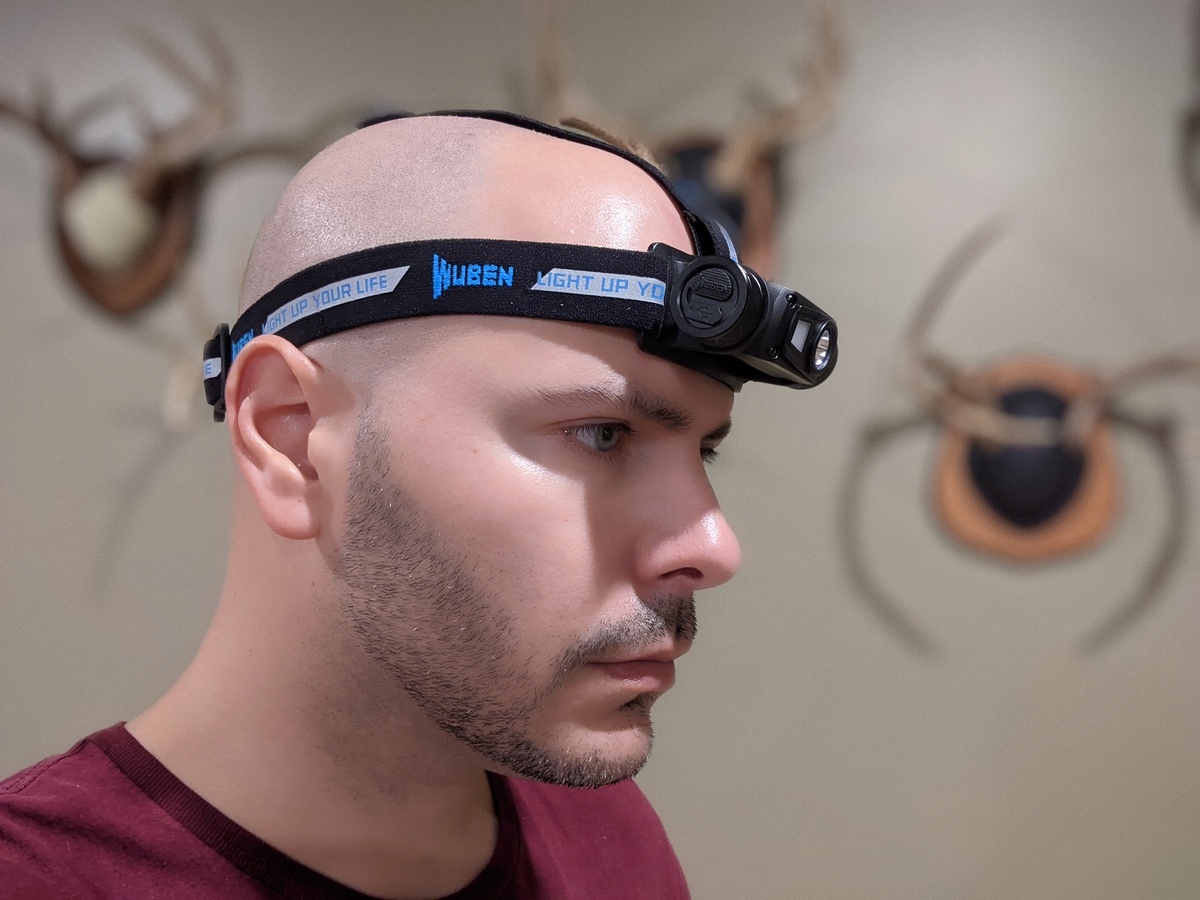 Headlamps, left to right: Thrunite TH20 (AA/14500), Wuben H1, Convoy H1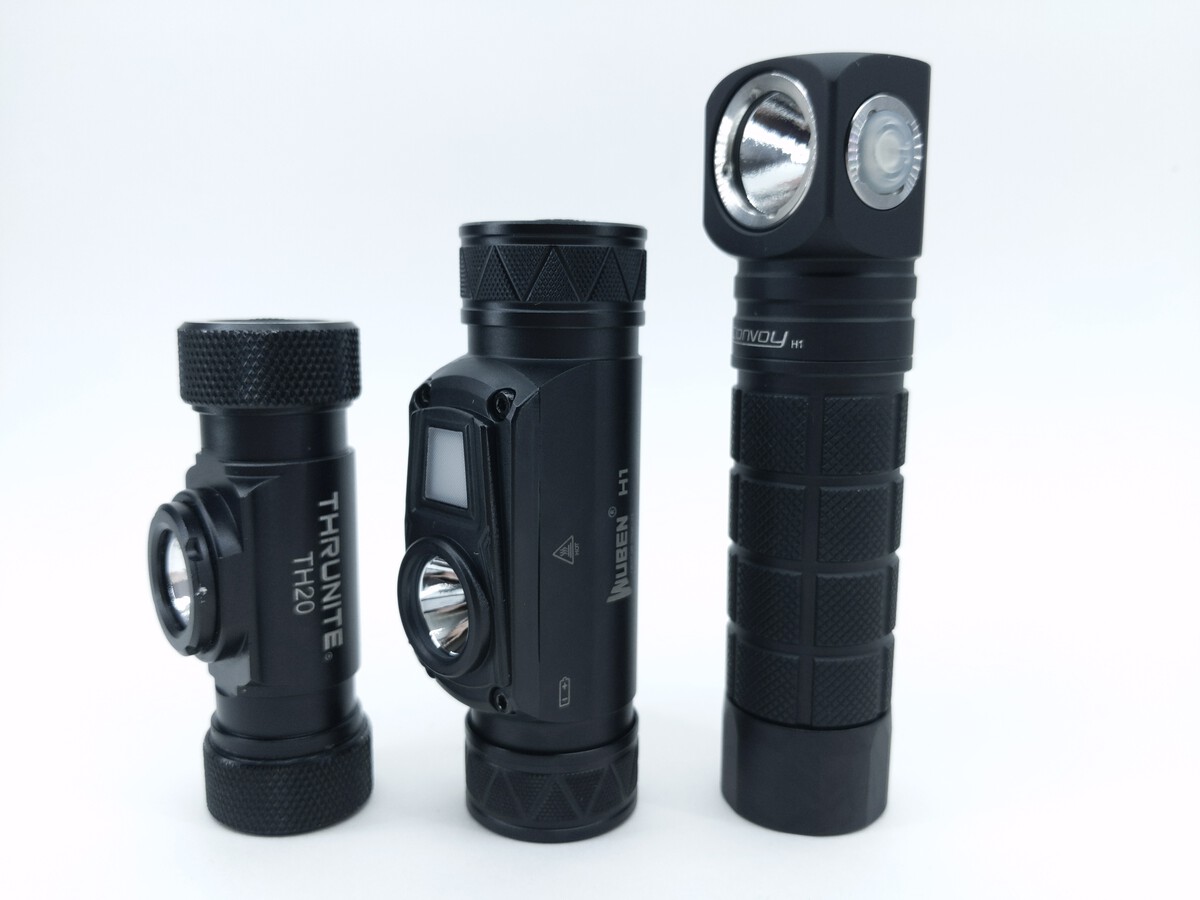 Small 18650 lights, left to right: Lumintop FW3B, Wuben H1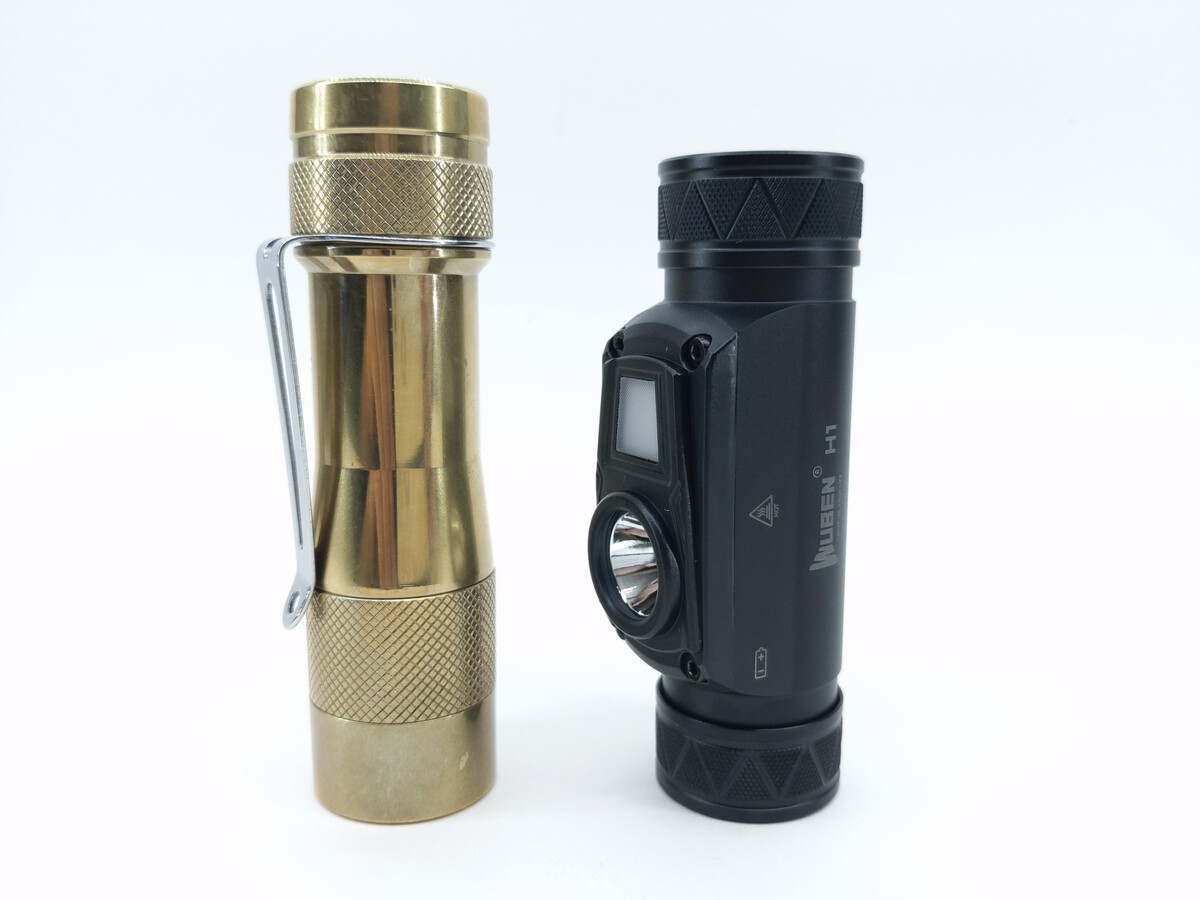 Indoor Beamshots:
These are close range indoor beamshots with white balance set to 5000K for all
Wuben H1 primary LED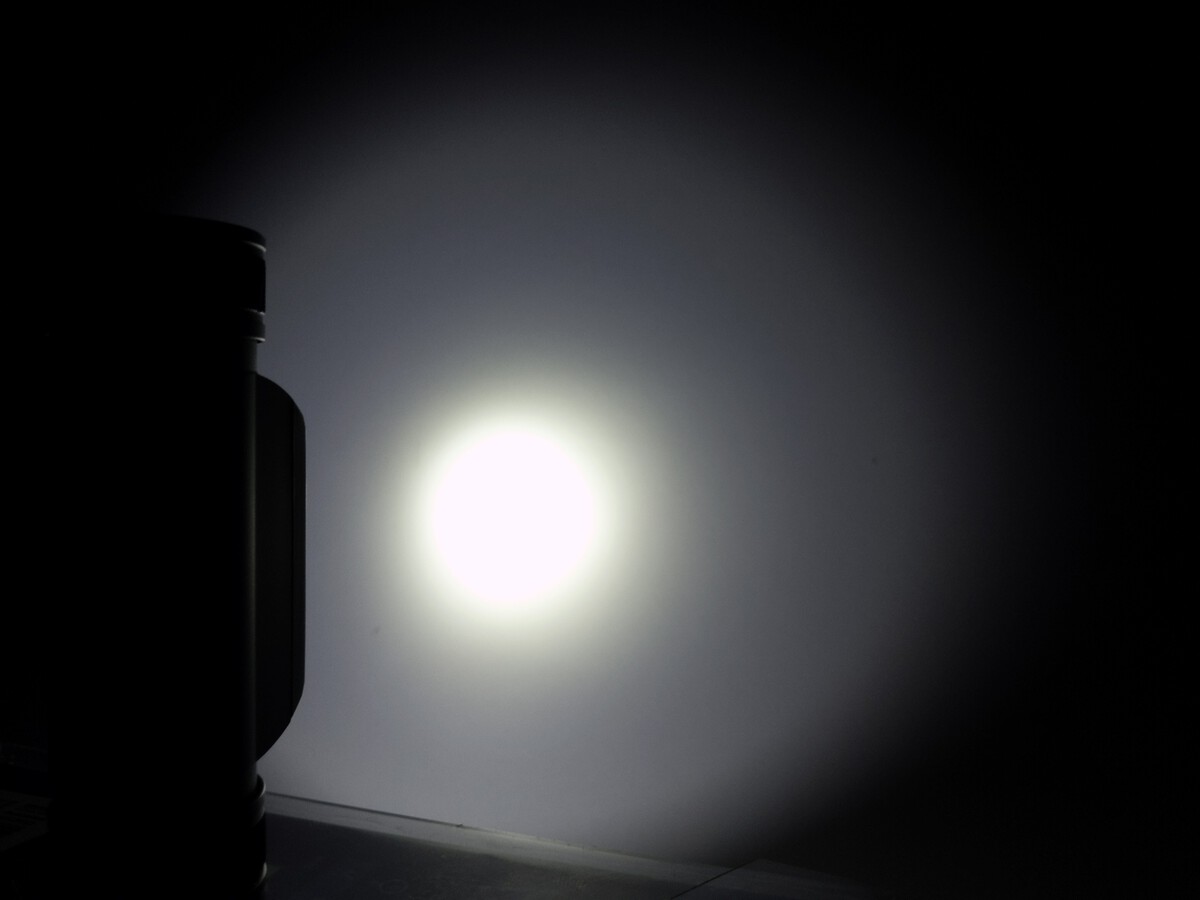 Wuben H1 aux white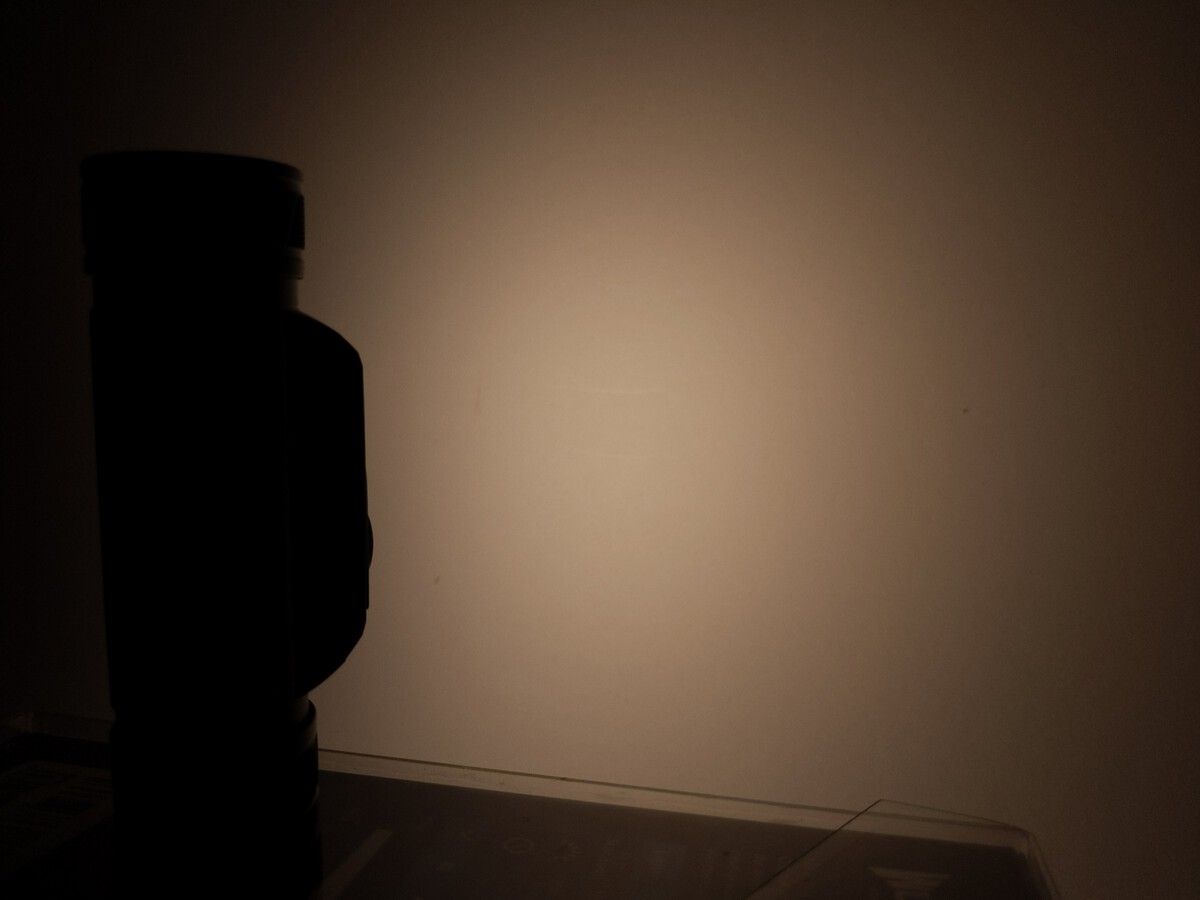 Wuben H1 aux red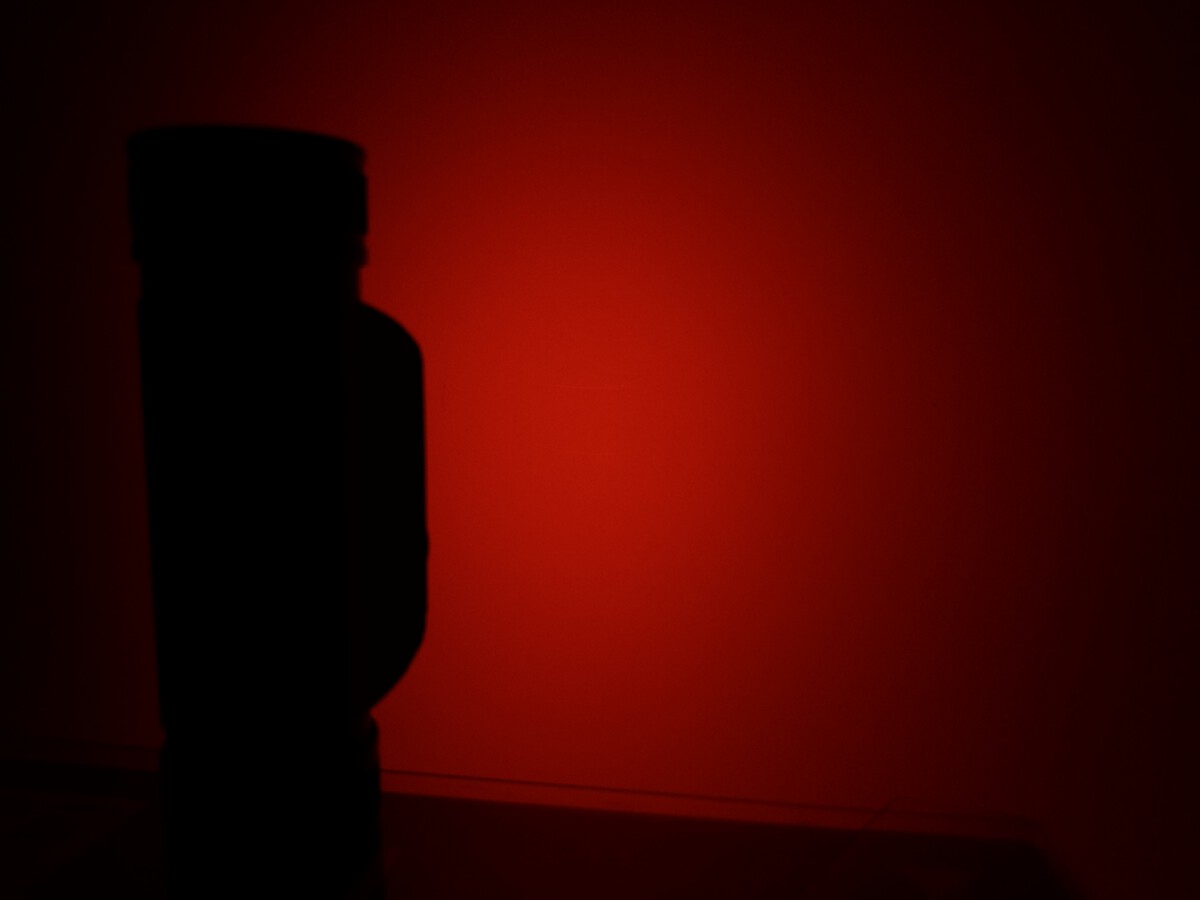 Thrunite TH20 NW (left) vs Wuben H1 primary LED (right)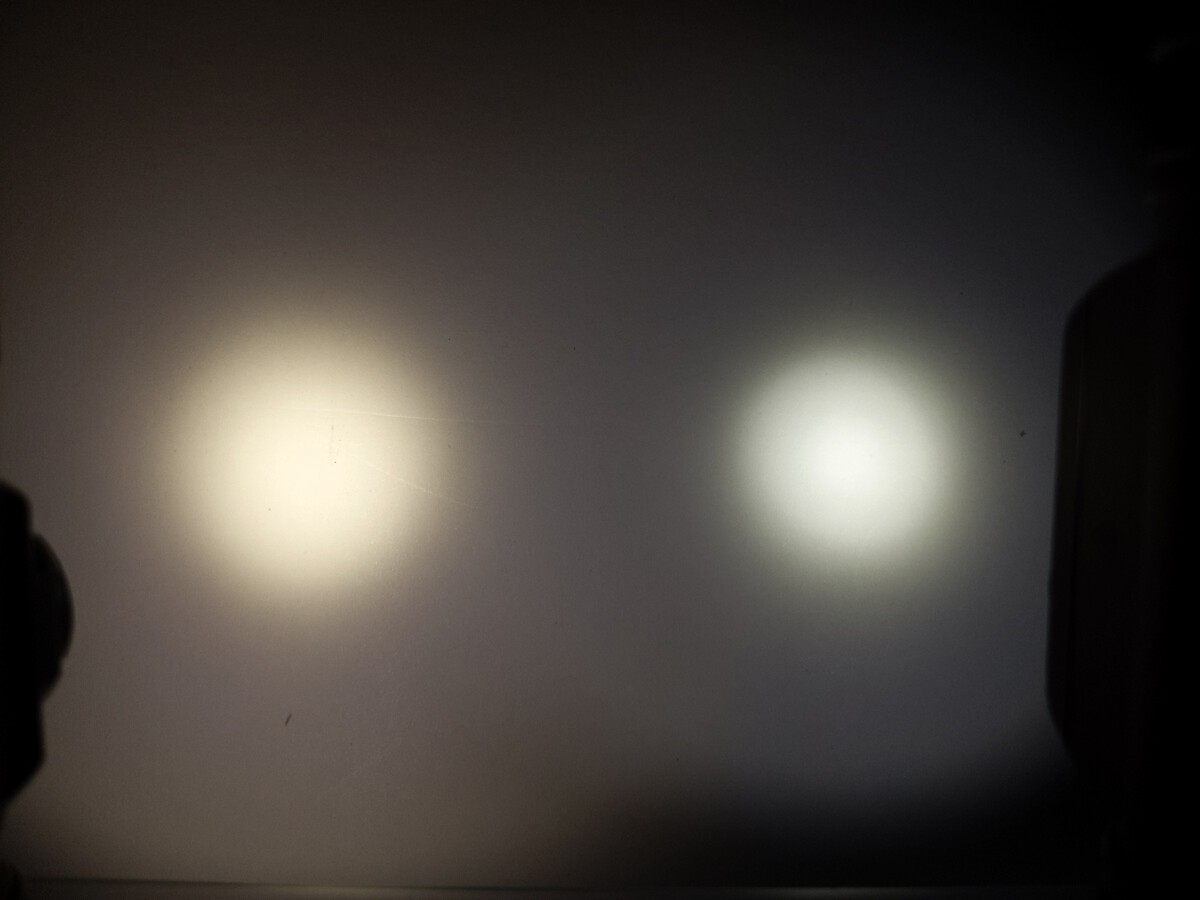 Thrunite TH20 NW (left) vs Wuben H1 aux white (right)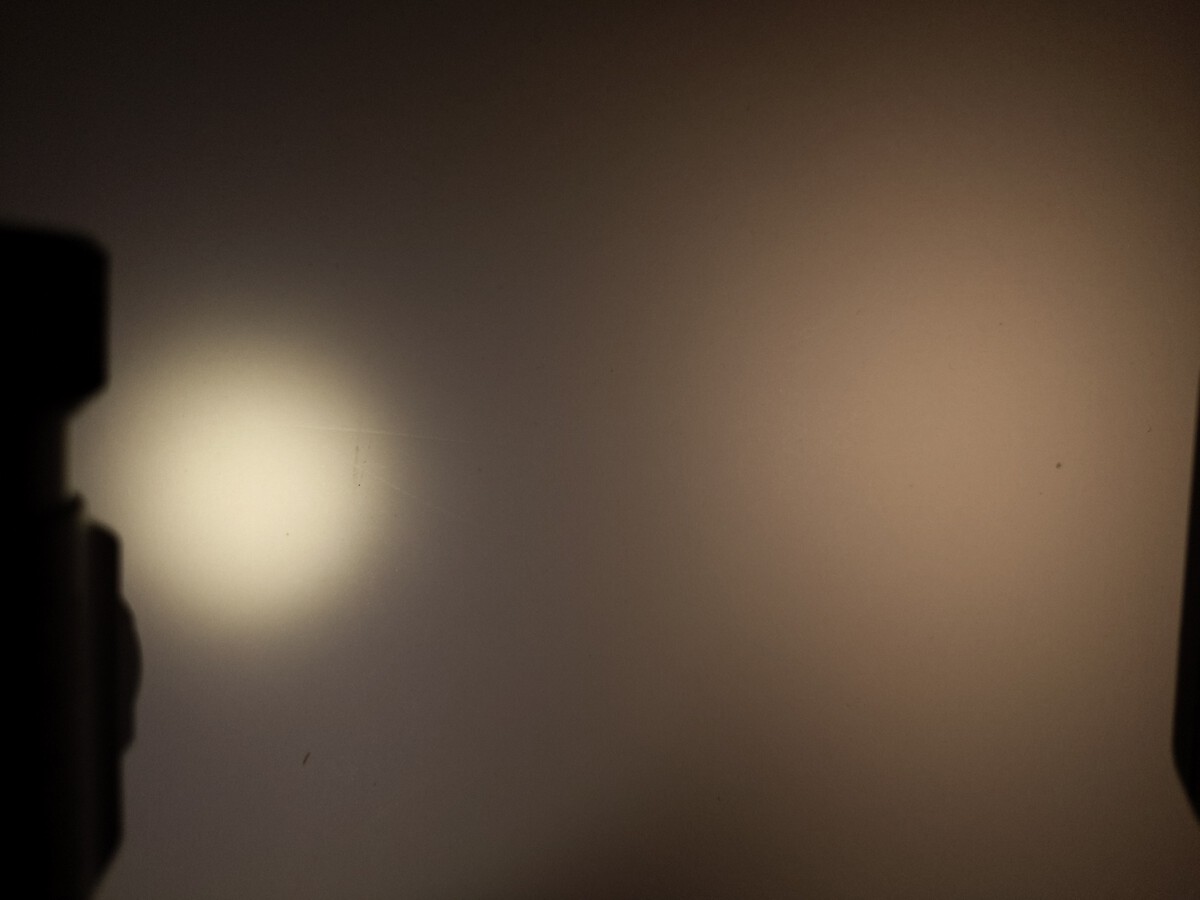 Convoy H1 5000K (left) vs Wuben H1 primary LED (right)