Just completed another Micro "Mac-Light", this one for another BLF user.  This time I added even more copper to the pill than the last three I made. There are 3 extra layers of copper added to the center of the pill for the emitter.  One on the top under the emitter star and two under the emitter base on the inside of the pill for over 4mm of copper.  The threads are filled with copper wire and any empty space is filled with solder.   Fully potted this baby weighs in at 16 grams.  Heat transfers almost instantly into the head of the mag light.  Extremely efficient!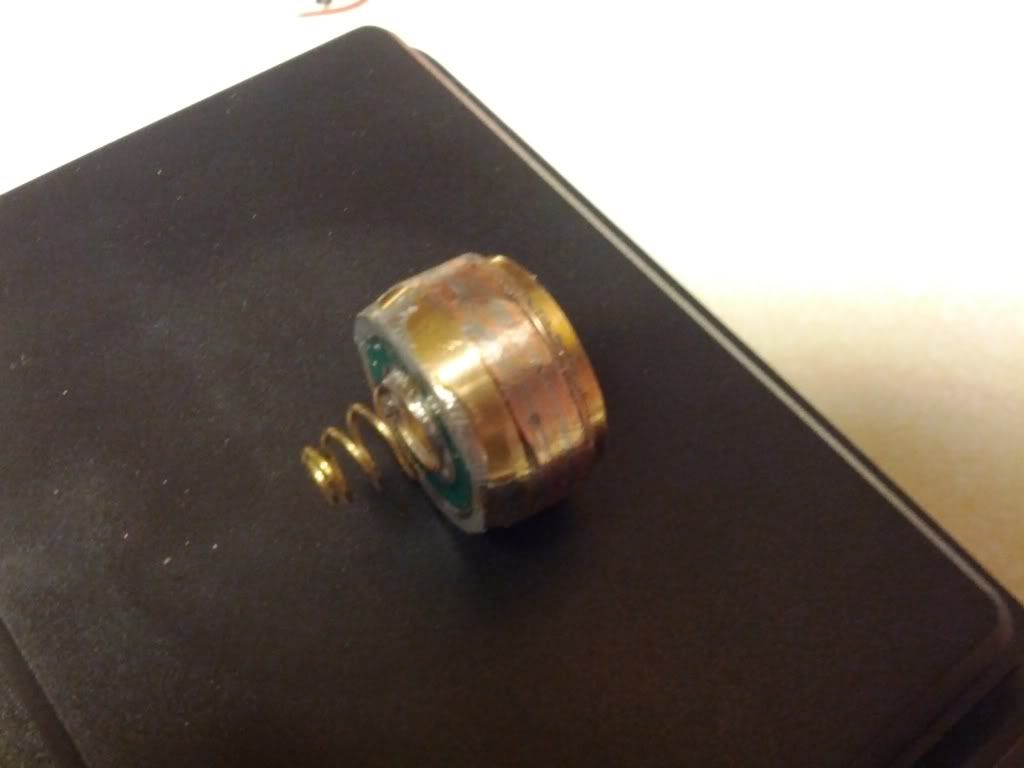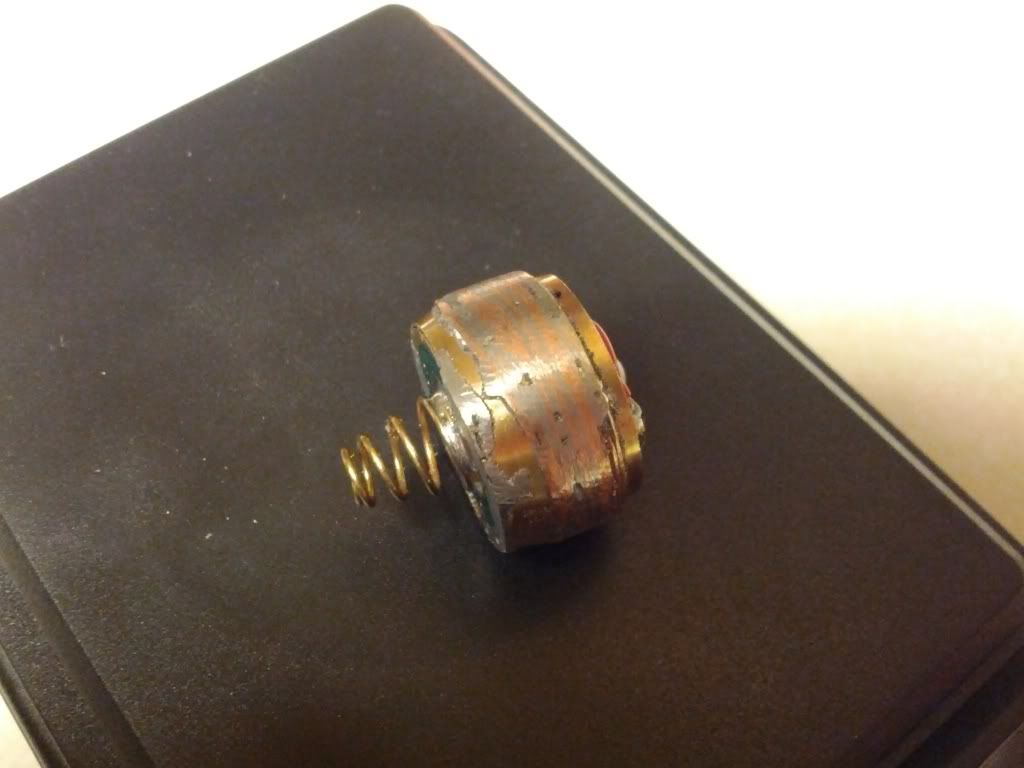 2A 5-mode driver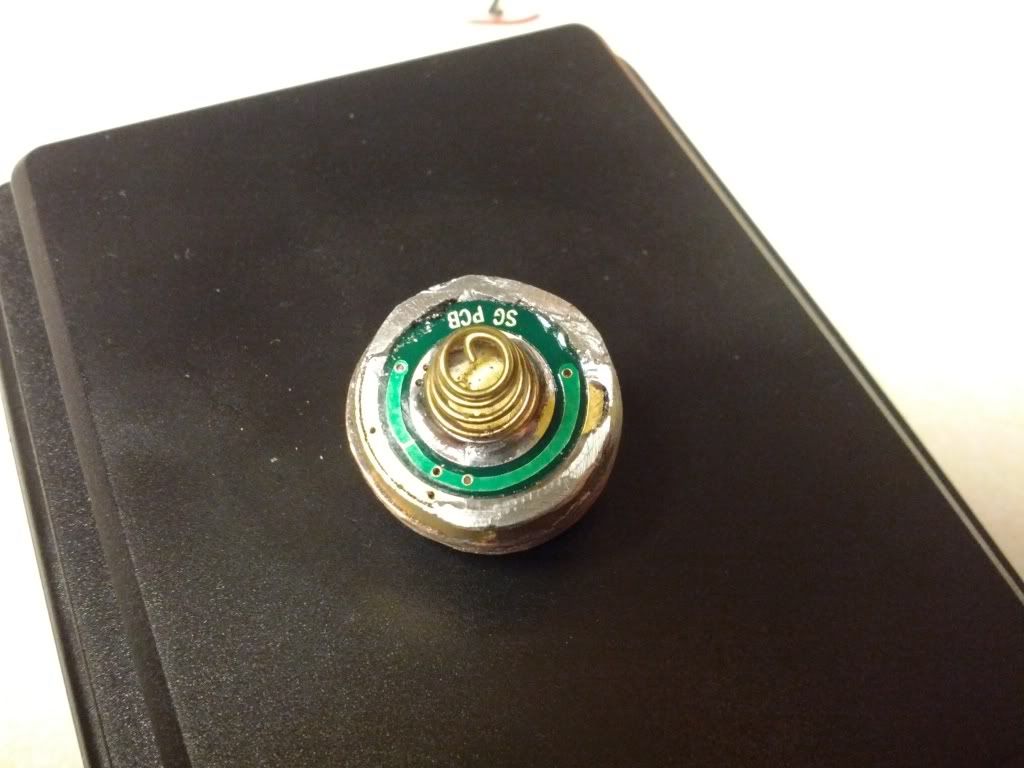 Here you can see the perfectly centered XM-L in 3C neutral tint.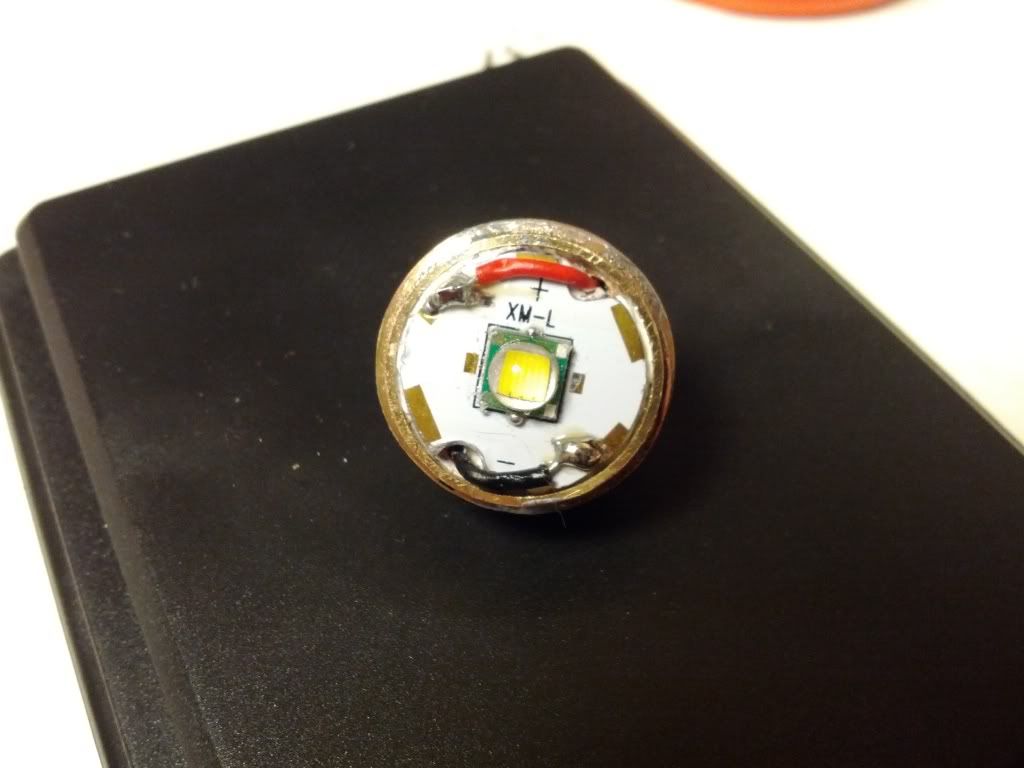 Just wanted to share.  Thanks for looking!
Johnny