Kaidomain H2-C 22mm "12V" Boost driver if that fits.
For modding it, check This thread.
Thanks for your feedback, really appreciate it.
Dont quite know what a FETDD driver is or where to find it, could you please explain or link me one. Also, if you know a good place to buy leds on their PCBs or the SST-40 in Neutral white 4000-4500k would be amazing.
Thanks again for the info…!

Oh nice, I was looking for that thread too, thanks!
Cool Thanks, Ill check the site…!!
Ok, so if XHP50 6V emitter cant run out of a single 26650, could you guys explain how Klarus G20L runs a XHP70 out of a single cell…? I don't understand.
That was the example I took for my process of thought to convert the L2 at a higher output.
Here ya go, check this out, it will explain a lot of things for you….
Hey Thanks, that was really explanatory…!!!
I live in the UK, and yeah, I'm looking for a thrower but I thought I could give it more output. The XPL HI works fine but could always do with more light isn't it…?
Of course I could use the second battery on the L2 but for that matter I would have gotten the L6… I like the small profile thrower…!!
Cool guys thanks for the output…!!

I have an L2 running a xhp35 hi with a mtn buck driver that gets 2480 lumens and 280 kcd with 4 26350 in it. I've been thinking about getting one of those kaidomain boost drivers in it and see how it does with 2 26350's
Btw. If you are going for a DD FET driver make sure your emitter sits on a DTP (direct thermal path) Mcpcb and put on some good thermal paste under it like the Arctic Cooling MX-4 Thermal Compound so it can transfer the heat properly to the flashlight host.
Same if you use the xhp35 Hi.
Convoy L2 + FX-6 + XHP50.2 J4-3A + tailcap reverse click switch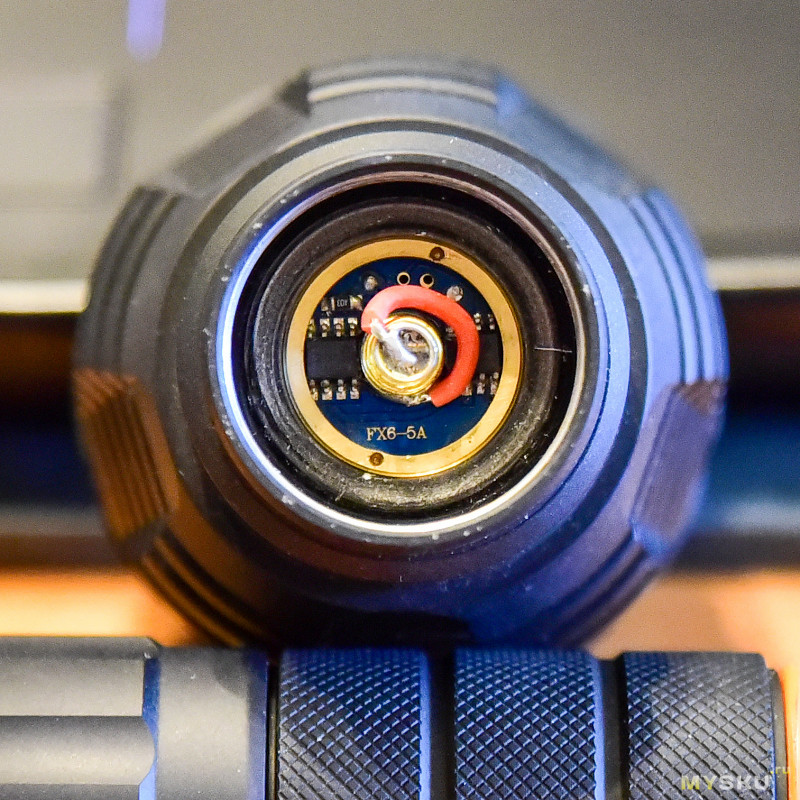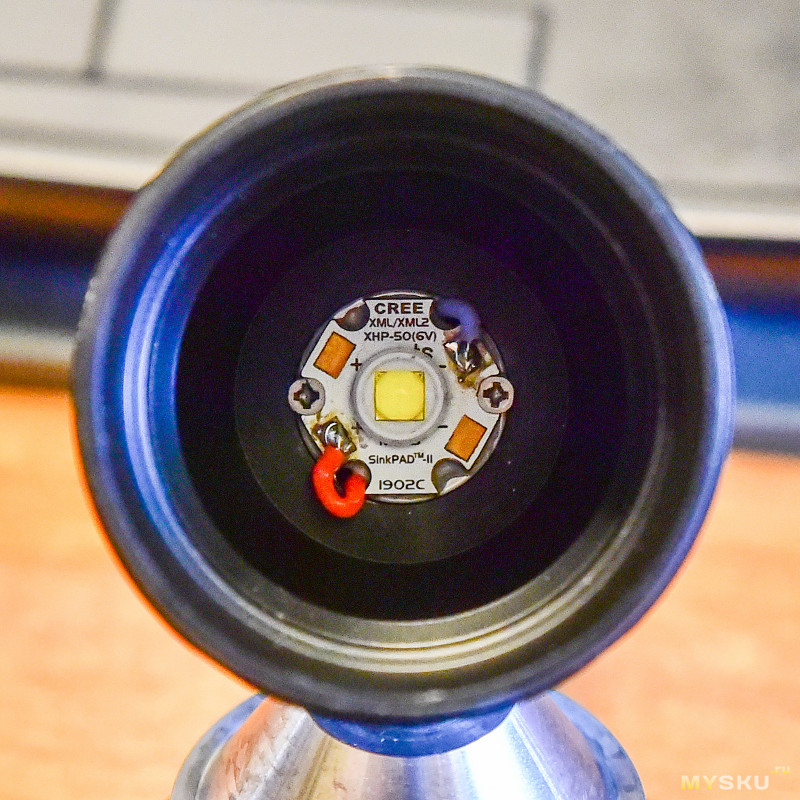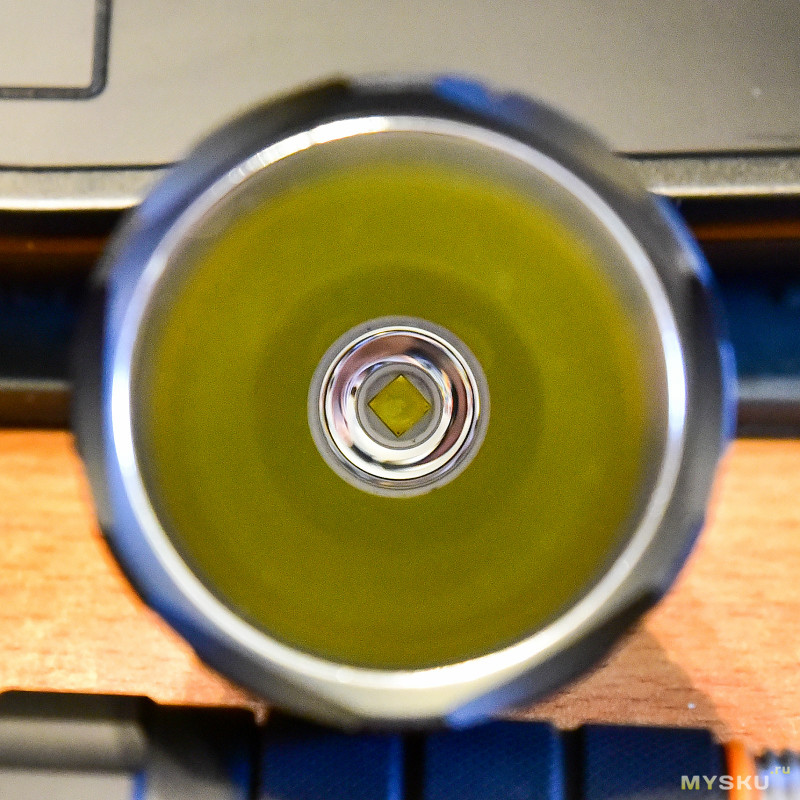 Hey johnkey68 nice set up…!!
Yeah, something like that is what Im after. Is that single cell light?
Do you know estimate output… does it throw reasonably well…?
Thanks for sharing…!!
Hey interesting approach…!! would like to know how that turns out…!
I'm thinking of the same setup.
Did the driver fit well? I found it in 22mm version
Wich spring did you use?
How do you experience the light/ trow/ flood? Do you have some beamshots?
Any beamshots of the 50.2 in your L2, johnkey68?
Convoy L2 + Cree XHP50.2 6500K
And for comparison : UltrraFire F13 + OP reflector + XHP50.2 6500K VS KDL C8.2 XHP50.2 5000K
Very nice, thanks for the beamshots and comparison. How do the tints of the new 50.2 compare to other leds Johnkey68? The photos make it seem like the 6500k is pretty warm and the 5000k looks really warm, but I know it's pretty difficult to get accurate color temperature in most photos. Are they as warm as they look, or different in person? Thanks again, nice mod
Hey guys back to the thread.
I have looked at the options, and Kaidomain H1-A boost driver + XHP50.2 de-domed on the Convoy L2 seems like the most plausible option for what I'm looking for (higher output yet maintaining a decent throw in one cell config.)
Do any of you guys have this particular setup? could you share some more opinions, max lumen output and throw and some beamshots (thanks Johnkey68 for yous), please..?
I also noticed that KDLITKER C8.2 uses an XHP35 HI claiming 2000 lumens (dunno about that) using a 20mm own KD driver (I suspect)
http://www.kaidomain.com/p/S027411.KDLITKER-C8_2-Cree-XHP35-HI-Neutral-White-5000K-2000-Lumens-5-Mode-LED-Flashlight-Black
Do you guys know what driver that one is, and where to find it..? links, please :) Thanks for your support..!