Hello all ! At the suggestion of some commenters, they recommended I try a brand called Emisar. I read a few threads on here and decided to order the D4v2 in all copper. Got the light and here is the overview of my thoughts on it. I really enjoy the warm tint of the E21A 3500k look. I dont particularly care about high lumen output vs colour tint, higher cri, and run time.
Here is the video review.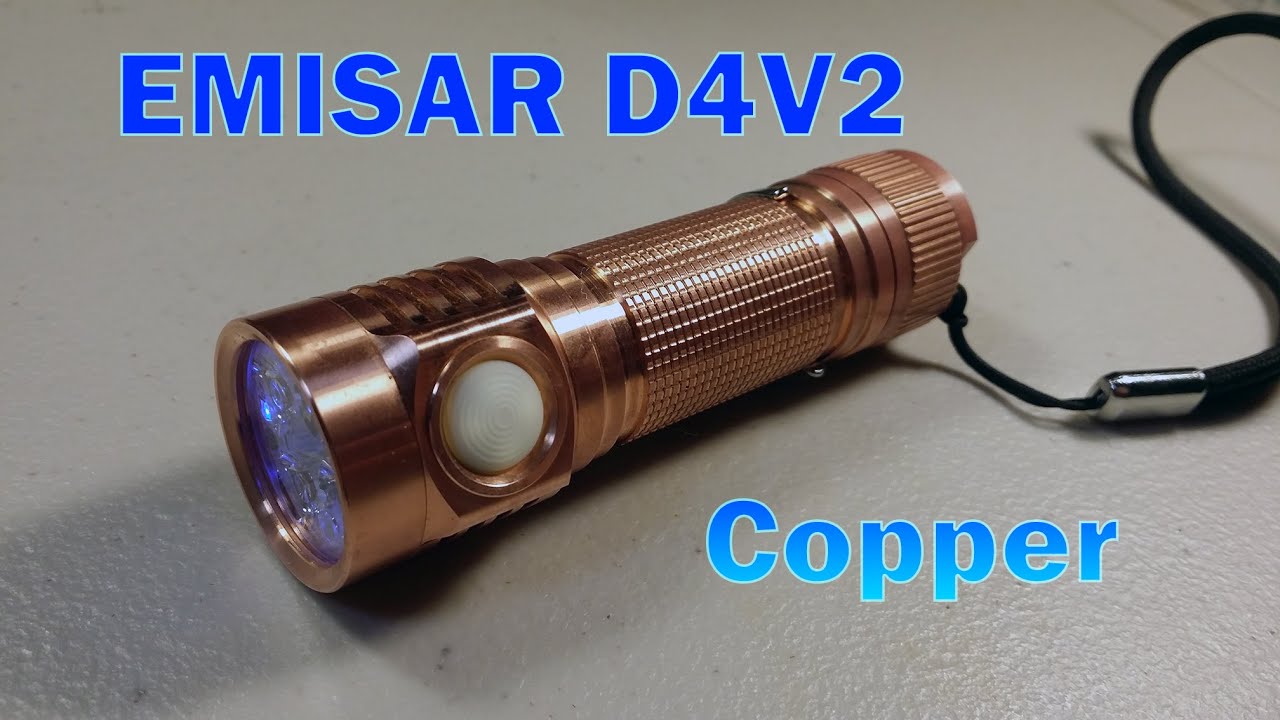 I got it with the 18350 tube and an extra floody optic which is more floody than the optic inside the d4v2 and a stainless steel pocket clip for and extra fee. The light came with a lanyard as well as two spare o rings. I think the pocket clip is probably the only negative thing about the light and thats a good thing as the pocket clip has little to no retention and can be simply bent slightly to fix the issue. I am impressed with Hank's shipping time as I paid extra for dhl and the light came within a few working days. Over all would recommend and very happy.