Spark SL6S-740NW, about 100$. Review here.
NEW 612, about 9$. Review here.
Extremly similar design. But the SPARK light is a bit different, mainly due to side clicky.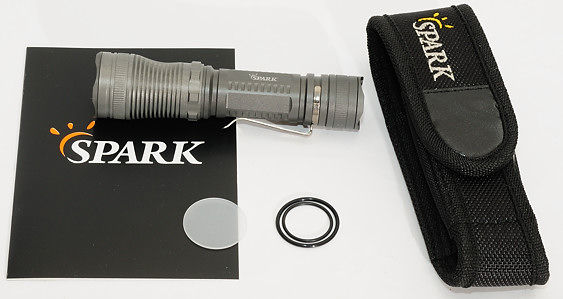 I believe these look similar in same light.
---
Lumintop TD15/16 vs T10/OEM D1 host / OEM D1 built (also available in black extened version, T10B)
Lumintop TD15 is more similar due to knurling. Lumintop have side switch. Main design difference.
---
Nage 4-XM-L (57$) vs Black shadow Terminator (140$)
---
Small Sun ZY-T11 (9,99$ or 9,2$ with BLF code, Aleto branded) vs Eagletac TX25C2 (83$)
In all fairness, these lights are not as similar as the ones above, but still, its funny to see the similarities.
The one with the gold plated spring was the cheap ass Small Sun btw..
The one with the retarded sticker is the Eagletac
---
Keep em coming.. :)