Actually that would be my preferred design if I were to build an entire flashlight from scratch, but it would be impractical for me to do so if I was going to build one for the community because there's a huge demand for 'turbo direct-drive mode' (which is not quite my preference, though not possible with a boost design), and because MCPCBs are typically not in series. Having series-LEDs would in fact, allow some interesting opportunities, such as using different kinds of LEDs on a single MCPCB with equal current through all of them.
I'd love to have something like a 3 or 4 LED (with mixed tints) with a 15-20W driver, or even better, a double channel boost flashlight with say 5+4 Nicha E21s or even just 2+2 2700K and 5000K LEDs with tint mixing. This could be made small and compact, and Anduril already has support for this.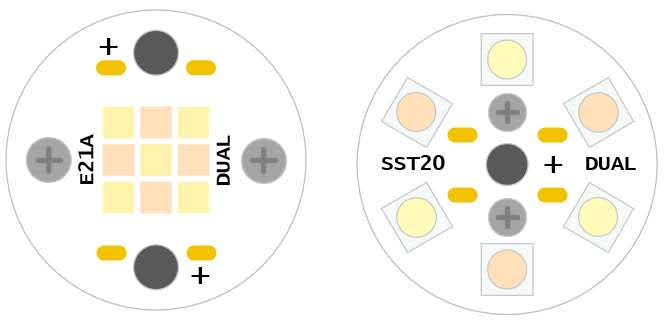 I dropped a few messages to flashlight manufacturers at the beginning of the year including the examples above, but alas nobody seems to be interested, or had their own projects already, and most of them wanted 'headline' features like maximum turbo brightness. For example, having '4300 lumens maximum' sounds a lot better than '2000 lumens maximum', even if the 4300 lumens lasts for just a few seconds... as opposed to high efficiency.